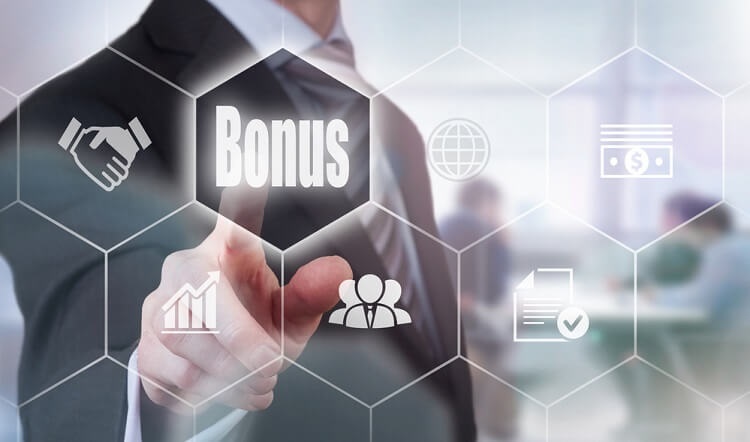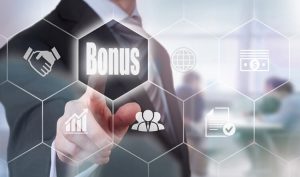 Here's an email I recently received from a reader:
Dear ESI Money,
I'm wondering if you and your readers can provide some advice on the best way to invest a large annual bonus.
I moved several years ago into a sales production role in which a good portion of my compensation is paid in a lump sum once a year. I've had good fortune and have built my book of business up to the point where my annual bonus amount now eclipses my base salary.
Here are some details about me, my goals and where I am at this time in my life…
My wife and I purchased our primary home 11 years ago and had twins shortly thereafter. They'll both be entering college (or graduating high school and moving to their next phase) in just over 7 years. My wife stopped working outside of the home when we had our twins, and we've been happy with that decision as it's allowed her to be very involved in their growth and development.
We live in a community with a good school district and don't have any plans to leave anytime soon. I work from home and my job would permit me to live just about anywhere on the East Coast but we plan to stay where we are at least until the kids are 18.
My company also affords me a couple of other perks for which I am grateful. First, I get a company car which has reduced my automotive spending (we own my wife's minivan in full after financing it for 0% a few years ago). Second, I travel regularly for work and the rewards points I generate allow our family to enjoy roughly one vacation a year where we fly and stay in hotels for free.
Being the sole financial provider for my family has not been without its drawbacks. I managed to navigate through challenging conditions at two previous companies which led to temporary income reductions within the past decade. We felt the impact of those income reductions when they occurred, and they prevented me from investing as much as I would have liked during those times. But I find myself now at 44 at the peak of my lifetime earnings (so far) and becoming more and more a believer in developing financial independence.
I love my role in business development and can't say that I'm interested in retiring at 50, though having the option at 55 with my primary house paid off had been my goal as my kids would be due to graduate college by then should they choose that route. My current retirement savings between my Vanguard account and current company's 401k account is approximately $675k total.
I had a slight complicating factor develop in the past two years. My Mother-in-Law's health started deteriorating, as did the state of the 40-year-old home that she was in. It became clear that my wife and I needed to help her retire, and getting her into a home with a first floor master bedroom along with other senior living amenities became of paramount importance.
We ended up opting to help her buy a home in her dream location of a beach community. She essentially transferred the value of her old home into the new property, and we agreed to pay for the rest (as well as the comparatively low local taxes) by picking up a mortgage. While we co-own this property with her now, the long-term benefit is that we'll take full ownership eventually (she's had her will changed to reflect this). Short term, our family gets to use the house as a vacation property with the added benefit of having Grandmom there. But I did pick up the financial obligation of an additional monthly mortgage which I hadn't been planning for two years ago.
I've spoken with my parents, and they should have more than enough savings to carry them through their golden years. In addition, they plan to contribute annually to my kids' college funds. They currently contribute roughly $4k a year to each, but that rate may increase over time. They also have my kids built into their will, though I'm not comfortable relying on my kids inheriting my parents' money as a primary driver of their college savings.
All of this comes at a time when my efforts to build a name for myself in my industry over the course of 15 years have started to show real signs of traction. My book of business has built up to the point that my annual bonus for this past year was greater than my salary.
The total bonus before taxes came in at just over $200k this year for which I am grateful. After taxes, maxing out my 401k, paying off some recent and unexpected credit card debt (I know – not good), taking care of some needed home improvements (new HVAC, generator, etc.) and adding to our rainy day fund (now standing at $40k in cash reserves) we have about $80k left to invest for this year.
I'd like your thoughts (along with your readers) on which of these items (or combination of items) you'd look to put the $80k (and future bonus money) into first:
1) Pay down my primary home's existing 20-year fixed mortgage with $255k left on it at a 3.375% interest rate. We have just over 14 years left on this 20-year fixed mortgage.
2) Pay down the 30 year mortgage on the beach property we bought for my Mother-in-Law which serves as her retirement home and we use as our vacation house. We have $108k left on a 30-year loan at a 4.125% interest rate. We just took the loan out last year with the original intention of paying it off in less than 5 years.
3) Make larger contributions to the 529 plans of our soon-to-be 11 year old twins. We currently have roughly $88,000 in each of their accounts which feels light for the 7 years we have until they graduate high school.
4) Reinvest the money in low-expense Vanguard Target Retirement Date index funds with the expectation that they'll generate more than the interest I'm paying on the two houses less the home ownership tax incentives. In addition, this would allow me to increase the total of $675k that I currently have on hand for retirement.
I'm forecasting to have a bonus at least as large as this one moving forward for the next several years. Anything can happen in life, but I'd also appreciate thoughts on how you would invest an annual bonus of at least $80k-$120k after taxes moving into the future as well so we can plan a bit better for next time.
Best Regards,
A Loyal ESI Reader
What is your advice for him?