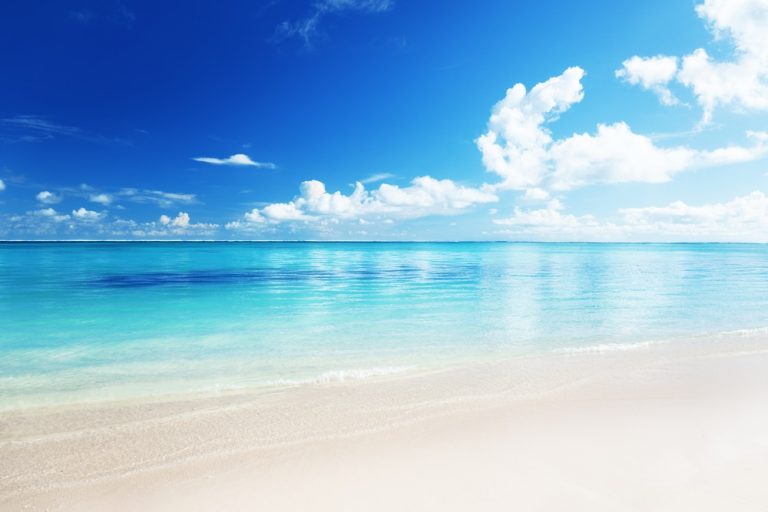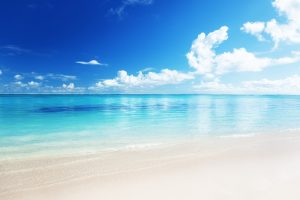 I will officially be announcing my "Help a Reader" category in a couple weeks, but here's one to get us started.
This reader wrote to me suggesting I offer a way for those who are considering retiring to share their information and ask questions of ESI Money readers. I thought it was a great suggestion and wanted to post it ASAP.
I sent him some questions to get us started (in black italics below) but you may need more info. If so, you can ask in the comments below.
If not, then simply leave your suggestions for him as I know he'll appreciate the feedback.
Here goes…
Tell us about yourself.
I am 43, married with three kids below the age of 10. I live in a suburb of a major city in the northeast. I am currently working in the finance department, executive level, of a subsidiary of a large corporation.
I have always spent significantly less than I earned and I always invested that aggressively in the stock market.
I married a woman in my late 20's who spent less than I did and for a time, we had dual six-figure incomes. Although the dual income stopped as we had more kids, the approach to saving and aggressive investing did not.
My wife and I always maxed out 401K contributions, IRA contributions, employer match, etc.
I had accumulated over $1M net worth by the time I was 33 or so. 10 years later this figure is over $6M. This is driven by aggressive investing, modest spending and an income that has exceeded $500K a year for a few years now.
The assets as of today:
Cash – $70,000
Investment accounts – individual equities, ETFs, Funds – $4,500,000. Note $1M of this is in 3 stocks AAPL, FB and AMZN with a combined $400K unrealized gain. I know concentration isn't good, but it's hard to not invest where the growth is. The balance of the allocation is 95% US equities.
Retirement accounts – 401K, IRA – $1,690,000 – US Equity index funds primarily
529 College Plans – $370,000 – US equity index fund. I always viewed the 529 as one of the best deals available. Tax free growth of assets.
Lending Club – $20,000 – just started
House Equity – $220,000
Net worth $6.8M
Why are you considering retirement?
To really just be free from work. To be independent. To do the things I want to do after doing things I have to do for the majority of my life thus far.
I have small kids, I'd love to be with them more. I can't remember the last time I read a book, a magazine, worked on music, volunteered, had a hobby, exercised.
Things are frantic on a good day with many competing priorities and I am usually not on the list. This is with even having a very flexible job.
I just question to what degree I should really continue this route or just stop.
Every year I continue to work, however, I would save another $200K+.
What's your estimated annual retirement spending?
I have modeled my future spending based on today's spending. The unknown for me is how much my spending habits will actually change. I can't bring myself to buy a depreciating asset…so my car is a ten year old Toyota. Is that approach going to change when I retire? Possibly if I have to shift to a lower risk tolerance in my investing, now I am just all about opportunity cost of any purchases.
Spending: Currently monthly spending is between $9-11K.
$2,200 is a $400K mortgage on a $620K valued house. I've used this spending as my basis for retirement. Rounding up to $12K a month. That is more than I spend now.
For as long as the kids are eating everything in sight under my roof, that cost will continue. Perhaps 10 years from now it begins to be replaced with other activities/spending of my own.
In my model, I inflate this spending by 2.8% a year until death.
I'm dying at age 92 by the way, in case you're wondering and I don't want to have a penny left over. Just enough to bury me.
I haven't modeled/budgeted any changes to current spending habits. There is an inherent assumption that whatever I save from kids moving out will be offset by incremental spending by my wife and me.
The Kids: They go to public school, I expect that to continue.
I pay $12K a year in property taxes. College is naturally a big variable. Currently my model takes a tuition today at $49,170 annual cost and inflates it by 3.5% a year until the year 2035 when my youngest will be out of college. In future dollars my outflows are estimated to be $923K for all 3 kids.
My current $370K 529 Plan will get me partially there at 5-7% growth assumptions. It's invested in the lowest cost Index option. I would have to put aside about another $120K to fund this assumption completely.
I have been putting in $2K a month into the 529 Plan and just stopped. Not sure I want to keep doing that in the 529 plan and not have access to it or run risk of not using it.
My kids are not going to college to "find themselves" and I'm very comfortable with the in-state option. It is the basis for the $40K cost.
Insurance: Not entirely sure what to estimate here.
I did a quick searching in my state and found plans ranging from $1K a month to $3K a month.
In my model, I used $24K a year to cover insurance, starting now. I inflate that by 2.8% a year until I am 65. Then I cut that figure in half and continue to age 92.
This provisioning creates $716K in future dollars to cover healthcare needs until 65. Then another $918K to cover supplemental insurance and other healthcare needs from 65 to 92.
Taxes: I provided for capital gains taxes assuming that the difference between uses and sources of funds in a given year would be comprised 50% of taxable gains.
I applied 20% tax rate to this figure. I applied a 20% tax rate to any assumed dividend income not tax sheltered as well.
What sources of retirement income do you have?
Income from investments – The assets outside of retirement accounts ($4.5M) can conceivably generate 4%+ income to me. This would be approximately $180K a year, $144K after tax. That's roughly $12K a month. I'd have to shift the investments around. As it is now, it yielded over $50K of dividends last year. But I am not investing for dividend yield at the moment.
Social Security – I don't recall the support for this calculation, but I estimated $59K a year for myself starting at age 70 and another $55K a year for my wife. Roughly $174K a year in social security. I assumed 20% tax provision on the entire amount.
Job In Retirement – Haven't thought too much about this. I think I would like to teach. My wife is considering working again in 3 years or so when my youngest is older. I would like to take a few years off and focus on my kids.
In my model I have my investment balances above growing at 4.5% a year. This growth, plus social security less the funding of all assumed outflows (taxes, spending, healthcare, etc) is my net change each year. At 92 years of age there is a $2.5M residual balance.
What questions do you have for ESI Money readers about your ability to retire or related issues?
What can you advise me about Social Security income assumptions?
Health insurance in retirement is totally unknown to me. What are your thoughts on the assumptions I built into the above?
What is your input on my college costs assumptions? Should I keep putting into the 529 or not?
I have approximately $1.2M of unrealized capital gains in the non-retirement accounts. How should that impact my scenario planning? How can I unwind it most efficiently?
What are your thoughts on the asset allocation? I have concentration risk the way it is now. There is a significant tax impact in moving it around though.
Shifting my investments to high yielding type may boost income assumptions but lower appreciation assumptions? If so, what assumptions should I use?
I would love to get into property rentals, but know nothing about it and am in a part of the country where prices are very high. How viable is this for me?
Lastly – Can I retire? If yes, why? If not, why? What advice do you have for me, risks or opportunities I am missing? Thank you!