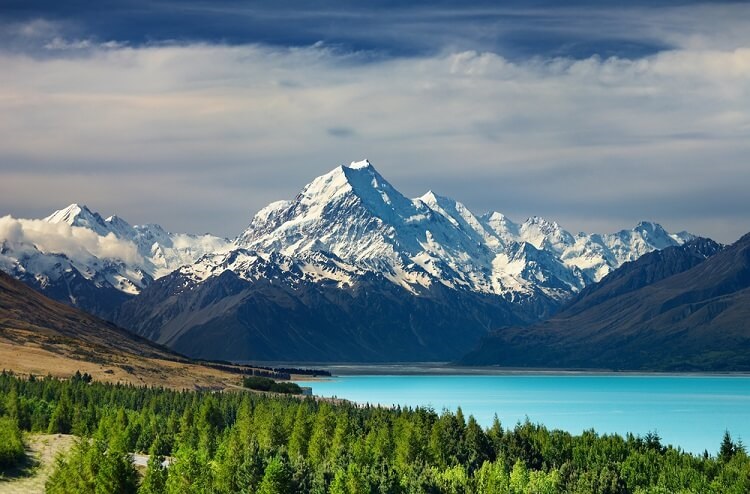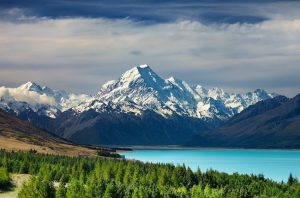 Here's our latest interview with a millionaire as we seek to learn from those who have grown their wealth to high heights.
If you'd like to be considered for an interview, drop me a note and we can chat about specifics.
My questions are in bold italics and his responses follow in black.
Let's get started…
OVERVIEW
How old are you (and spouse if applicable, plus how long you've been married)?
I am 54 and my wife is 61. We have been married 14 years.
Do you have kids/family (if so, how old are they)?
No children.
What area of the country do you live in (and urban or rural)?
We live in a semi-rural town in New Zealand.
What is your current net worth?
All the $ values in this article are expressed in US$ equivalent of the NZ$. The current exchange rate is approx. US$1 = NZ$1.50. [Editor's note: The interview took place in August 2018.]
It can fluctuate significantly. In the last 5 years the exchange rate would have fluctuated between 1 US$ being worth NZ$1.16 to NZ$1.53. The movement is not linear and bounces around.
My wife and I have visited the U.S. regularly in the last 10 years and a general observation feel that in our respective countries you earn and spend at $1 on a similar basis regardless of currency. My perception would be that in U.S. the cost of everyday living (excluding health care) is lower than NZ but it is totally unscientific based mainly on the shopping we do for clothes, food, etc whilst we are there.
Given NZ is a country the size of the United Kingdom in land area but with a population of less than 5 million, economies of scale would have a lot to do with this.
Net worth: $1.74 million
What are the main assets that make up your net worth (stocks, real estate, business, home, retirement accounts, etc.) and any debt that offsets part of these?
I have excluded lifestyle assets like contents of house, cars, etc.
Moderate Fund (Cash 10%, NZ fixed Int 22%, International Fixed Interest28%, Australia/NZ shares 13%, International shares 17%, Property 5%, Alternatives 5%) – $575K
Growth Fund (cash 3%, 97% International Shares) – $419K
Real Estate $433K – now solely the house we live in
CD's -153K
Retirement Fund – Kiwisaver (closest thing we have to a 401K or Roth in NZ) – $97K
Retirement Fund – Employer Superannuation – $50K
Forestry Investment (shown at cost. Value hard to calculate as harvest is 10 to 15 years away) – $15K
We have zero debt.
EARN
What is your job?
I have worked in the Banking industry all my life and am currently a Bank Manager.
My career has been varied and I have done everything from being a teller, working in IT projects and Financial Markets.
My wife works as an office manager for a small business in the town where we live.
We made a conscious decision 10 years ago to get better work life balance when my wife was made redundant. This meant me changing jobs and relocating from big city to small town.
This has reduced our income from what it was 10 years ago but neither of us have any regrets about that.
What is your annual income?
My income is $62K and my wife $41K.
That is solely from salaries. Any income our investments generate is reinvested.
Tell us about your income performance over time. What was the starting salary of your first job, how did it grow from there (and what you did to make it grow), and where are you now?
My first job at the bank paid me $4400 a year (no that is not a typo).
My income increased as I transferred around NZ and took on different roles.
I had no real plan, the most important factor was whether I felt passionate about it. It's a lot easier to work long hours if you enjoy what you are doing and some of my roles involved a lot of travel and long hours.
At my peak I would have been earning $85K but now due to changing roles for work-life balance its $62K.
What tips do you have for others who want to grow their career-related income?
I think the path I took is no longer available in today's fast changing world. I have worked for the same organisation for 35+ years although I did have a break (resigning and then subsequently re-joining after relocating for lifestyle reasons previously outlined). I don't believe that will be possible going forward and it's probable that you will have many jobs in totally different fields in your lifetime.
Technology is changing the world and those that will be successful will be those who can handle constant change. So being flexible and adaptable will be important.
One thing I don't think that will change is the more passion you have then the more successful you will be. If you are passionate about something you will strive harder to make it happen and remove obstacles in your path.
What's your work-life balance look like?
Pretty good now. Work on average 45 hours a week versus 65+ I did in my last role before lifestyle change.
Do you have any sources of income besides your career? If so, can you list them, give us a feel for how much you earn with each, and offer some insight into how you developed them?
No side hustles.
SAVE
What is your annual spending?
$90K
What are the main categories (expenses) this spending breaks into?
Taxes: $24K
Holidays: $18K
Household Costs: $14K
Car Running Costs: $4K
Healthcare: $6K
Groceries: $5K
Insurance: $4K
Do you have a budget? If so, how do you implement it?
No budget but we do monitor income, investments and expenditures using Microsoft Money.
I do that, then about once a month my wife and I sit down and talk about it. All investment decisions are joint.
What percentage of your gross income do you save and how has that changed over time?
10 percent.
Since I was 20 I have paid at least 6% of my earnings into company superannuation scheme.
Balance may look modest but fund was paid out 10 years ago when I resigned and was reinvested across the mutual funds.
My wife did a similar thing and when she was made redundant her redundancy pay out and Superannuation were invested in mutual funds along with paying off the remainder of our mortgage.
What is your favorite thing to spend money on/your secret splurge?
Holidays – We travel overseas most years.
INVEST
What is your investment philosophy/plan?
Time in the market, not trying to time the market.
We are naturally conservative and try and have a diversified investment portfolio.
We will accept a lower return for less volatility but totally accept having a portfolio with a large majority of investments such as cash and CD's will not achieve our investments goals.
Therefore we have learnt to accept more risk without becoming aggressive investors.
I would typify our strategy as meeting that of a "balanced investor" if you were doing a risk profile on us.
What has been your best investment?
Real Estate – Totally through luck and buying at a time before prices took off.
What has been your worst investment?
Bought some shares in a company pre-1987 share market crash.
It went bust and lost all my money. Fortunately it was only about $2K.
What's been your overall return?
Around 8%.
How often do you monitor/review your portfolio?
Look at it once a week. My wife and I discuss it monthly.
NET WORTH
How did you accumulate your net worth?
It has been thru saving and investing from our salary incomes. We have received no inheritances.
Being in company super funds has helped as company has contributed as well as ourselves.
In addition we have never taken the income from our investments to spend. It has been reinvested so we have had the benefit of compounding interest/returns.
Also we have minimised the debt we had, only ever having debt to purchase a house.
We paid more than we had to in order to pay it off as quickly as possible.
Interest rates during the period we had a mortgage were around 8% to 9%. Every extra dollar we paid off our mortgage was a guaranteed tax paid return of 8% to 9%.
The benefits are not so great now as interest rates are around 4% to 5%.
What would you say is your greatest strength in the ESI wealth-building model (Earn, Save or Invest) and why would you say it's tops?
The key is paying yourself first and then investing those "savings".
I won't say the Earn part is irrelevant but I know from my experience as a Bank Manager it is what you do with your earnings that count.
The ability to spend less than you earn is the first step to creating wealth and then obviously how you invest it has an impact too.
I have clients who earn very modest incomes who have savings (albeit relatively small) and those which have six-figure incomes who are up to their eyes in debt with no savings.
What road bumps did you face along the way to becoming a millionaire and how did you handle them?
We did not consciously set out to do anything other than to grow our wealth so that hopefully we had enough money to live comfortably when we retired.
We first invested in mutual funds just before the GFC so our growth mutual fund took a hit and at one stage it was down by 20% from the sum we had invested. That was tough to swallow and we did get close to liquidating it but thanks to some good financial advice we decided to stay invested which has paid off in the long run. Could have gone either way though.
What are you currently doing to maintain/grow your net worth?
Continuing to save 10% of our income.
Do you have a target net worth you are trying to attain?
No formal target but loose goal is $2.5m by the time I am 60 in just over 5 years' time.
How old were you when you made your first million and have you had any significant behavior shifts since then?
46.
At the time we had more property in our portfolio. We had residential property we had purchased more as a "retirement" idea.
We bought a property in the small town we eventually relocated about 5 years before we moved. The idea at the time was we might like to move there when we retired. Totally through luck it was just before property prices there started to increase significantly.
We rented it out and then we relocated there 5 years later. We retained the home we had in the city for nearly 10 years after moving as a real estate investment in case we decided we did not like our "new" life and wanted to move back.
We sold it last year due to changes by the government making it a less attractive long term Investment and to also realise the significant capital gain that occurred during that period.
What money mistakes have you made along the way that others can learn from?
Probably have been too conservative when I was younger and was more worried about losing my money than growing it.
Had no investment plan and only saving was Company Super which happened by default as the Company simply enrolled you when you turned 20 and starting taking 6% out of my pay.
I don't normally favour compulsion but am very grateful they did!
What advice do you have for ESI Money readers on how to become wealthy?
Pay yourself first.
Being married (or in a long term relationship) helps as living costs get spread.
When my wife and I got serious and moved in together and eventually married we had a joint net worth of approx. $300K which we had accumulated working about 20+ years.
15 years later its $1.74m.
Interestingly since we relocated 10 years ago for better work life balance (our income dropped by a third) our net worth has increased by approx. 80%. So we are proof you don't have to grow your income to keep increasing your net worth.
FUTURE
What are your plans for the future regarding lifestyle?
My wife will likely retire in a year or two or at least reduce from fulltime to part time work.
I hope to be able to retire from banking in next 5 years although I may continue part time work (either paid or volunteer) after that.
What are your retirement plans?
Continue to travel, do more hiking than we do now and maybe some volunteer work in our community.
At that stage we will need to start consuming our investments to supplement the social security we get from aged 65. (approx. $20K pa combined*)
We will continue to remain invested as hoping (at least Planning for) a 30-year retirement!
* Social security differs in NZ than U.S. Your entitlement is universal (provided you have lived in NZ for 10 years, 5 of which have to be after age of 50) and you get it at 65 so it means in general terms everyone gets a similar amount. It doesn't matter if you are homeless or Warren Buffet. You have exactly the same entitlement.
Are there any issues in retirement that concern you? If so, how are you planning to address them?
Obviously health is an issue as you get older.
We have health insurance which covers specialists' visits and private hospital care.
Like the US, health insurance becomes more expensive as you get older so affordability can be become an issue.
MISCELLANEOUS
How did you learn about finances and at what age did it 'click'? Was it from family, books, forced to learn as wealth grew, etc.?
I have always been fascinated by numbers which led to my banking career. It developed over time as I gained the skills needed for various jobs I had.
I also studied part time though whilst not getting a degree did learn a lot about fundamentals of investing and how to analyse potential opportunities.
Probably was a bit late starting this as was in in early 30's. Would have been useful to know 10 years earlier.
Who inspired you to excel in life? Who are your heroes?
Probably Sir Edmund Hilary who was the first person to climb Mt Everest.
Aside from being a Kiwi (New Zealander), I always admired how he set his own direction in life and marched to his own beat. He overcame obstacles to get to the top of Mt Everest and continued to do the same with all the charity work and schools he built in Nepal. I admired his independence and his tenacity in overcoming obstacles.
Do you give to charity? Why or why not? If you do, what percent of time/money do you give?
Only on a small basis in areas which we feel our money will make a difference.
Too many charities I see have donations eaten up by administration and other costs and not enough of it gets to where it is needed.
Do you plan to leave an inheritance for your heirs (how do you plan to distribute your wealth at your death)? What are your reasons behind this plan?
We have no heirs to leave funds to, so have decided that we will leave our money to a Philanthropic Trust which will be set up on our death to fund infrastructure on hiking trails in the area where we now live. We have had a lot of enjoyment from this activity and would like to help maintain and grow some of the trails.
It will be structured so that others who have similar interest can add to the fund and will be run by a Trustee Company. It won't have our names attached to it as it's about making whatever difference we can and not to be a memorial to us.