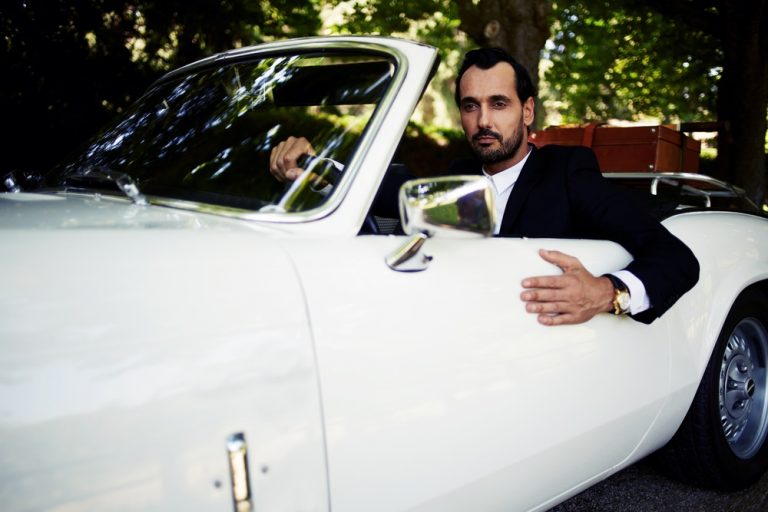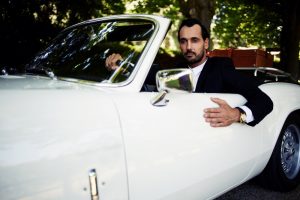 Here's our latest interview with a millionaire as we seek to learn from those who have grown their wealth to high heights.
Let me know if you're a millionaire and would like to be interviewed for this series.
My questions are in bold italics and his responses follow in black.
Let's get started…
How old are you (and spouse if applicable, plus how long you've been married)?
My wife and I are both 42. We will have been married 20 years in May, 2017.
Do you have kids/family (if so, how old are they)?
We have three kids, a daughter (12, almost 13), a son (9), and our youngest daughter (6).
What area of the country do you live in (and urban or rural)?
Suburban. Suburbs of Seattle.
What is your current net worth?
About $1.1M.
What are the main assets that make up your net worth (stocks, real estate, business, home, retirement accounts, etc.) and any debt that offsets part of these?
Here's a summary:
Home, worth $650,000, owe about $320,000 at 3.875%. Bought it in 2006 near the top of the bubble for $489,000 and had to do an 80/10/10 (80% first mortgage at 6.25%, 10% second at 8.50%) to get into it. By 2009, I was under-water, as the house was worth about $350,000 and we probably owed $400,000. With one of my stock bonuses a few years back, I paid off the second, and that plus the rebound in home prices plus ridiculously low interest rates led to a perfect time to refinance in 2013, which we did.
401(k), a little over $300,000 (I defer $18,000 per year into it – the max – and my company matches $9,000, increased from before when it was just 50% of my first 6% of salary)
IRA's (wife and I both have a Roth), a little over $300,000. I also max these out via back-door conversions, $11,000 total per year ($5500 for my wife and I each).
Coverall ESA's for my three kids total about $100,000 (risky to include that in net worth as it's going to a future expense – college – that I know about, but they are real assets today)
Cash (some in stock, some in a brokerage account, some in a 5-year CD ladder) totals about $60,000
No other debt other than we carry revolving debt each month to about $4,000 or so for daily expenses, which we get anywhere from 2% to 6% cashback for and pay the balance monthly
What is your job (type of work and level)?
Group Finance Manager, meaning I am a mid-level finance manager (manage small team of 4) at a global software company.
What is your annual income?
Depending on bonus and stock price, around $200,000 per year.
How did you grow your income so high (if over $100k per year)?
Studied my tail off in MBA school, got a good entry level job at a large company, and since then, have not been afraid to take risks, including changing companies twice. I've also worked to ensure that my job performance is strong and is recognized as such. I first hit $100,000 per year back in about 2006.
What is your main source of income (be as specific as possible — job, investments, inheritance, etc.)?
My job is substantially all of our income as my wife stays home. I actually prefer it that way versus two incomes. We had two incomes back in the day, and it was highly stressful, plus we developed unhealthy habits like eating out a lot. I realize not all families can do this (especially with 3 kids) but we are blessed to be able to. My wife may go back to work at some point. I do have interest and dividend income that comes to around $2,000 per year, basically a rounding error in the grand scheme.
What is your annual spending and what are the main expenses you have?
We budget around $7,000 of expense per month:
$2,500 mortgage (payment is actually only about $2,300 per month but we pay $200 extra … guaranteed 3.875% pre-tax return … can't get that anywhere else … and I'm not hurting for liquidity)
$1,000 Church tithe (need to keep increasing this)
$500 utilities (electric/gas, water, cable, smartphone service – my company offsets $75 per month of the smartphone cost since they require me to have data and be contactable … double-edged sword)
$1,000 groceries (going up … we pay more to eat very healthy, which is important to me … I know we could save here but I choose not to … going up mainly because kids eat more and more every month it seems)
$100 gas (short commute, and I bike in the summer months)
$100 gym membership (my company pays a membership for me but I also pay for OrangeTheory Fitness, which I swear by – wife and I go once per week as our "date night" – I know, we're pretty lame)
$1,300 miscellaneous items (travel to our parents' homes in the Midwest every so often, insurance, car maintenance, incidental household necessities, clothing, etc, etc, etc)
$500 entertainment
Nice thing is, if I really had to, I could reduce this by a pretty large amount pretty quickly. Axe the $1,000 tithe and $200 extra mortgage payment and we've cut $1,200 of $7,000 instantly. We could also probably get groceries to $600 or $700, miscellaneous to about $600 or $700, and entertainment to about $200 if we really had to. But at some point, you also have to live life and enjoy your years here.
How did you accumulate your net worth? Also, please share any mistakes you've made along the way that others can learn from.
Pretty much your exact principles at ESI. We've been playing boring baseball, but we've been playing it with discipline and consistency for years now. When the housing market tanked in 2009, it didn't bother me, I didn't panic and sell the house, I could still afford the payments and liked my company and our area of the country. I also didn't panic and sell stocks, in fact, I took it as an opportunity to up my retirement contributions to the max, which I have held every year since then. We've always had a budget and while we haven't always stuck to it, it at least gives us a conscience about our spending, and also lets us track where money is going and make tough decisions together if/when we need to. And our budget has always had at least $500 or so of "gap" in it to either allow for unexpected items, or to have some cash savings to stash away each month.
What have you learned in the process of becoming wealthy that others can learn from (what can others apply to become wealthy themselves)?
Don't be ashamed or afraid of spending money on things you value. For me, that means the gym membership and the healthy eating. For years, I used to eat frozen dinners for lunch at work (it became a joke among my co-workers) but I figured at $2 per day versus $5 to $8 I would spend at the cafeteria, that savings added up. And it did. But it got to the point that it impacted my health, and also to the point where I could not bear choking down another one of those things. So I started spending more money on a healthy, fresh lunch, and I don't give it a second thought.
We also remodeled our house to add a fourth bedroom last year. My wife cried when she got the final invoice, and I was upset for about a day. Then I said to myself, I love the end product (we have a beautiful master suite), I can afford the amount paid, so I decided not to give it another thought.
However, the converse of this is, know what you're spending money on and make sure it's on things that you value. Where there's a mismatch – you're spending on items that don't add value or enjoyment to your life – take action and cut back or eliminate. Your budget should reflect your values.
Take advantage of everything your employer gives you – 401(k) match, insurance, gym memberships, discounted stock purchase plans (etc). For years, I didn't take advantage of a discounted stock purchase plan at my employer. Today, I defer 15% salary for a quarter to buy my company stock for a 10% discount, which I can immediately turn around and sell. So I make an extra 1.5% (less an $8 trading commission). Be on the lookout for little opportunities like that.
Also, when you're young, take risks in your investments. Even at my age, I'm not going to be touching my retirement funds for another 17 years anyway. There is plenty of time to lose some and recoup it – over time, you are better off with more risk.
And always, always, always invest in yourself. Get experience, but more important than that, build capabilities in yourself, and build a network. And don't be afraid to take a big career leap (to another company if needed) if one is indicated to you. You can't cross a chasm in several small leaps.
Do all of those things, and you can be confident that you will be a millionaire. It won't happen overnight, but it will happen. With a very high percentage chance.
What are you currently doing to maintain/grow your net worth?
Same old boring baseball. Doing my best to grow my career (it gets harder the higher up you go, by the way). Keeping a gap between earnings and spending. And invest aggressively (but appropriately).
Do you have a target net worth you are trying to attain?
Not really. There are enough unknowns in my future (where the kids go to school and get jobs, how my career goes, if my wife goes back to work, etc) that it's hard to plan too far out. At some point, if I can hit a good number, maybe $2.5M by mid-50's, I may leave my current career and either become a teacher or a pastor as a second career. Either would be a big pay-cut, but that's the beauty of building wealth, you afford yourself flexibility to do things where money is not an object.
What are your plans for the future regarding lifestyle (for instance, will your net worth allow you to retire early, downsize jobs, etc.)?
See above. 🙂 Job downsizing is definitely something I've thought about in my mid-50's. By then, my youngest will be college age, and I'll have some clarity on whether I want to stay where I am at or not.
Is there any advice you have for ESI Money readers regarding wealth accumulation?
You don't have to have a high income or flashy job title to build wealth. In fact, your friend or neighbor who has a bigger house and/or nicer car probably has less wealth than you. Know your values, know your budget, know your plan, and stick to it. Control what you can control, everything else, let go and let God. The ESI formula really does work over time.