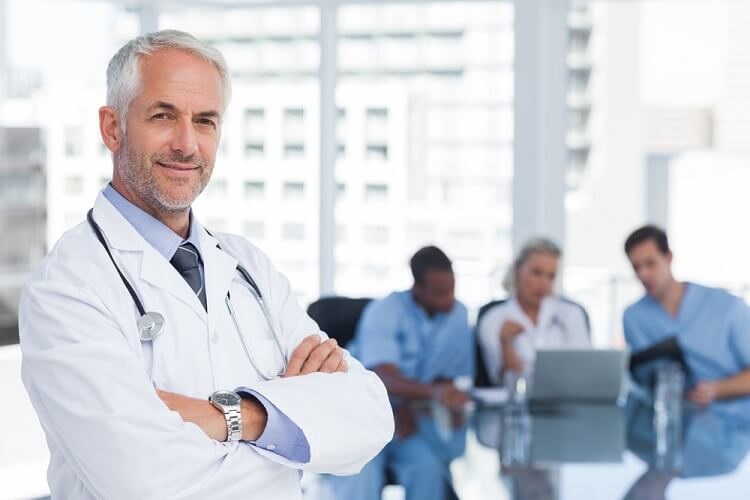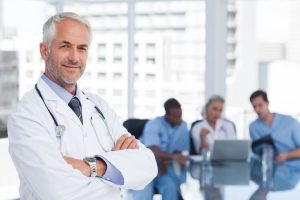 Here's our latest interview with a millionaire as we seek to learn from those who have grown their wealth to high heights.
If you'd like to be considered for an interview, drop me a note and we can chat about specifics.
My questions are in bold italics and his responses follow in black.
Let's get started…
OVERVIEW
How old are you (and spouse if applicable, plus how long you've been married)?
I am 45, my wife is 44 years young.
We married in 2000 and believe in marriage for life, a road to financial wealth.
Do you have kids/family (if so, how old are they)?
We have one of each, early teens.
In addition to conversations, I email them articles about money and finance.
What area of the country do you live in (and urban or rural)?
Southeast, in a LCOL suburbia of about 110K residents.
Median Zillow home values $165K, median home size 1500 sq ft. Median household income $41K.
What is your current net worth?
$9M plus the value of our business, which I am no expert in determining valuation.
It is currently generating $2-2.3M/year with roughly 45% overhead and long-term annualized growth rate around 15%.
I've been told it can be worth anywhere from $2-$7.5M.
What are the main assets that make up your net worth (stocks, real estate, business, home, retirement accounts, etc.) and any debt that offsets part of these?
Tax-Deferred Retirement Accounts: $1.8M
Non-Retirement investment Accounts: $200K (limiting due to current lofty stock market valuations)
CD's/Savings/Checking/Emergency: $1.8M
Primary Residence 7,500 sq ft: $1.6M ($2M-$400K mortgage at 2.5% 5-yr arm).
Commercial Office Buildings 20,000 sq ft: $3M ($4.5M-$1.5M commercial mortgage at 3.5% 10-yr fixed).
Automobiles (4): $100K ($220K-$120K auto loans at 2% 6-yr fixed)
Jewelry/Fine Art/Collectibles/Furniture $500K
Business $2M-$7.5M valuation
Family HSA: $7K
Timeshare: $20K
EARN
What is your job?
I am a family physician and she is a pharmacist.
Given our business ownership, we are also CEO, CFO, purchasing, HR, etc.!
What is your annual income?
$1.2M includes our incomes and business profit (S-corp), commercial real estate profit, interest income.
Does not include deferred investment or unrealized real estate appreciation.
She currently works with me as the office administrator, so this is our combined income.
Tell us about your income performance over time. What was the starting salary of your first job, how did it grow from there (and what you did to make it grow), and where are you now?
My first job in high school was a summer job starting at $5.25/hr in a bank mail room.
My wife helped at her parent's convenience store as a teenager for similar pay.
Fast forward to 20 years ago, my residency income was $40K/year x 3 years, then jumped to $135K/year (plus bonus thresholds) as a practicing physician in a multi-specialty group.
My wife started her career around the same time as a pharmaceutical research consultant around $180K/yr after a 1 year fellowship income of $30K/year.
So we started our careers post training at around $350K/year 17 years ago and it has generally grown consistently year over year to the current $1.2M/year.
I left the group practice after 6 years and have owned my own practice for 11 years now.
At the current trajectory and if we keep growing the business, our income should be around $4M/yr around age 65.
What tips do you have for others who want to grow their career-related income?
The best way we found is business ownership, which gives you essentially unlimited earnings potential.
As an employee, you can only work so many hours a day to generate income, much of which benefits your employer.
As a business owner, (semi-)passive income from employee services gives you that potential.
Another way to help sustain growth in income is networking. We network with local hospitals and healthcare related businesses.
Internet marketing is a growing part of our customer accrual so it is receiving more attention.
We are providing more comprehensive services that improve convenience and cost for patients such as in-house imaging, pharmacy, lab draws, etc.
One has to adjust with the changes in their industry due to technology, disruptions, etc. – such changes are only starting to impact healthcare delivery models. Being able to adjust quickly keeps you ahead of your competition.
Implement new revenue streams one at a time, so it's done optimally and you are not overwhelmed.
The most important thing is love what you do for your customers and the income will come as a result – people know where your heart is.
What's your work-life balance look like?
We have other providers so I have recently cut back my work week to 3 1/2 days where I have to be present seeing patients.
I do administrative work other days, but that gives me a lot of flexibility.
I anticipate even more freedom as we hire more providers and grow our administrative team to shift to more passive income, although I love what I do and not sure if I can ever give it up fully.
We're taking two local and two international vacations this year. I use hospital-based doctors so I am free on weekends, nights, holidays, etc. Weekends are generally for the kids.
When starting our careers, we worked very long hours, up to 18/day. Then the kids came along and thus the steady transition.
To everything there is a season. There was a season for very hard work which I definitely recommend to build character and a future, and as one gets older there is a season for other endeavors.
Do you have any sources of income besides your career? If so, can you list them, give us a feel for how much you earn with each, and offer some insight into how you developed them?
Our commercial real estate properties generate $300K/year in leases, of which $100K is profit currently due to mortgage and expenses.
Our investment accounts, residence, commercial real estate are appreciating at about $700K/year.
Interest income and CD's is about $45K/year.
SAVE
What is your annual spending?
Excluding business/commercial real estate expenses, roughly $170K.
Including them, roughly $1.5 M (paid out of approx. $2.5M business revenues/commercial leases/interest income).
What are the main categories (expenses) this spending breaks into?
Regarding personal (family of 4):
Mortgage $20K
Auto Loans $35K
Property Taxes $13K
Private school education for two $15K
Vacations $15K
Homeowners/auto insurance $11K
Home/auto repairs $15K
Food/clothing/utilities $25K
Entertainment $12K
Other miscellaneous $10K
Regarding Business:
Payroll $400K
Payroll Taxes $135K
Rent (Business to real estate holding company) $100K
Independent Contractors $200K
Professional Fees $100K
Other supplies/insurance/utilities/telephone, etc. $70K
Regarding Commercial Real Estate:
Mortgage $200K
Property taxes $50K
Insurance $30K
Sales Tax (rent) $18K
Other utilities/supplies, etc $25K
Do you have a budget? If so, how do you implement it?
No. Our personal spending is far below our income.
What percentage of your gross income do you save and how has that changed over time?
Given the growth in income and the controls on spending, our savings as a percentage of income has grown over time.
Basically, out of the $1.2M household income we spend about $170K, pay about $360K in income taxes, contribute $108K/yr to IRA and $7K to HSA, and tithe about 10% of after tax income.
That leaves about $500K left for non-retirement savings/investing and debt reduction.
What is your favorite thing to spend money on/your secret splurge?
I like to splurge on time with my wife and kids, which generally costs very little on a relative basis (sporting events, movies, dinners, parks, family gatherings, car shows, video gaming, weekend trips, etc.).
I can probably splurge on a lot of things, but at this point in my life it's very liberating to want nothing, I just buy things for the family.
INVEST
What is your investment philosophy/plan?
Heavy diversification hence the stock market, business, real estate, education, home ownership, CD/savings mix of investments.
If one investment goes south, we will still be okay. I am concerned when I see people put 50-90% of their NW into the stock market.
I am a market timer, and have recently generally been shifting out of stocks/mutual funds and will shift back heavily after the next major correction – the bigger the drop the better the entry.
Not many agree with market timing though, but I always prefer to have gunpowder to buy as low as I can. They say I miss out on gains if the market continues going up. Sometimes I do, but in the meantime I use the excess revenue to reinvest in our business or real estate, pay down debts or park it in fixed, no risk CD's. I'm also a fan of dollar cost averaging after a major correction (40+%) to catch market lows, but not in lofty markets.
When I do invest in the markets, I prefer aggressive sector funds in strong sectors to index funds. Currently I like healthcare, technology, biotechnology, consumer cyclicals, and expect good recovery in semiconductors and China going forward. My sector preferences are dynamic based on changing business conditions, political environment, maturity of bull cycles, etc.
What has been your best investment?
Our education has been the best investment for both my wife and me.
I believe that current and future investments in my kids' education will also prove very fruitful.
There are definitely other roads to wealth building, but it helps to be in careers with a lot of obstacles to entry (ie. education/tuition/training/maintenance of certification requirements), as this supports higher income fields.
What has been your worst investment?
I lost about $200K on a leveraged ETF.
I didn't do enough homework first. I learned that buying an investment even after it has already dramatically depreciated is not a guarantee, it can continue to dramatically depreciate.
Now, rather than bottom fishing I look for strong fundamentals combined with a strong track record.
What's been your overall return?
Regarding market returns, 12-15% annually due to aggressive investments.
Similar returns on my business and 8-10% on real estate investments.
Safe funds (CD's/savings) earning 2-4% at today's rates.
How often do you monitor/review your portfolio?
Several times a day. Adjust holdings during corrections, like 2/2018 and 10/2018 corrections are most recent examples.
NET WORTH
How did you accumulate your net worth?
ESI of course!
I believe our income puts in the top 0.1% of Americans. We continue growing our income through innovation. We do a lot of saving but I wouldn't say we deprive ourselves (Ferrari, BMW's, big home, private school, travels).
About 50% of pretax income (70% after tax) is saved in savings/CD accounts, contributed to retirement/taxable accounts, and goes into real asset equity.
Most of our NW is invested in something and growing, mostly in the 8-15%/year range.
Both sets of parents still living, but we anticipate inheritance from each side.
What would you say is your greatest strength in the ESI wealth-building model (Earn, Save or Invest) and why would you say it's tops?
I find them all critical so I really struggled with this question.
When I first saw this question, I thought I was least likely to answer Invest. However, when I consider my investments I consider not just tangible returns but also intangibles as well.
Investment in education was already discussed. Without the investment in our education, we would not have the earnings or savings strength we do, so I credit a lot to this specific investment.
Long-term compounding effect from our market, business and real estate investments doesn't hurt either.
What road bumps did you face along the way to becoming a millionaire and how did you handle them?
Like many professionals with advanced degrees, a late start on earnings and retirement savings as well as more significant educational debt slow the wealth building process.
Preparation and perseverance help get you through these road bumps.
In the late 1990's I was day trading the markets and paid off my entire medical school debt with the profits.
There's almost always a way around road bumps. Although we started investing later in life, we had the income to optimize retirement investments every year to catch up and even get ahead.
What are you currently doing to maintain/grow your net worth?
I love the story of the tortoise and the hare. If you continue to grow earnings methodically, continue to increase savings as a percentage of earnings since it's easier with higher earnings, and remain diversified and unwavering in your investments, you will come out far ahead of those always chasing get rich schemes.
Never invest with a friend or telemarketer.
Ignore society's focus on stuff, it ultimately just breaks down, gets stolen, rusts or fails, requires maintenance, stresses your finances and possibly your marriage, teaches your kids the wrong lessons by example, and the gratification you get from the purchase is generally short lived.
More often than not you will regret large purchases or investment decisions made spontaneously (without time for careful consideration) or with high emotion.
Avoiding these pitfalls will grow your net worth as the tortoise does not get emotional, but the hare is all over the place.
Do you have a target net worth you are trying to attain?
No. We can probably retire tomorrow and be fine.
However, we love what we do, so continuing on this trajectory will likely put us at $20-25M at full retirement age.
I suspect it will even continue to grow into our sunset.
How old were you when you made your first million and have you had any significant behavior shifts since then?
We were roughly 31/32 years old when we accumulated our first million. That's about when we built the big house and purchased the fancy cars.
Ever since then my behavioral shift has been toward less stuff, more simplicity (at least in our personal lives) and more passive vs. active income.
What money mistakes have you made along the way that others can learn from?
I would live in a smaller house not for financial reasons, but because of the time and hassles of so many furnishings, repairs and maintenance requirements. Wife likes the big house so I'm stuck!
Fancy cars also questionable, wouldn't mind an old beater so I don't have to worry about door dents and scratches.
Avoid excessive subscription services (upgraded cable, music, magazines, etc.).
Keep life as simple as you can because it's going to throw a lot of complexity at you anyway so why contribute?
What advice do you have for ESI Money readers on how to become wealthy?
Mind your marriage and family.
Maintain your health, both physical and emotional. Health = wealth.
Remain steadfast to a higher code of conduct whether you learned it through your faith, your family, the military and build on it.
Work as hard as you can (especially when you're young) even if you don't feel appreciated. Someone will notice.
Read and learn without ceasing your entire life. The internet is a treasure trove of information. No need to pay a financial adviser – with enough self-education you can know much more than they do.
Do not follow the crowd but develop your own informed conclusions and decisions. When the crowd's in panic, buy quality stocks/funds. When the crowd's unrealistically euphoric, take a step back and take profits.
Choose your friends wisely and welcome constructive criticism.
Do not let your stubbornness or political bias prevent you from learning what to do (and what not to do) from somebody else.
Avoid falling into the trap of criticizing someone who is more accomplished than you. They found a way to make it and at some point they were where you are. They likely did not receive "special treatment".
Let the little things go. Do not burn bridges. Do not hold grudges. If you do this with others you will do it with your loved ones, and one day your kids will become their parents.
Know your strengths and weaknesses. Know what you do not know and ask someone with expertise for help.
Do not let any addictions control your life and do not worship the false god of money. It's just a tool.
For those who are younger, make sure the possessions you want are truly what you want and realize your wants and needs will most certainly change over time. This helps to minimize costly mistakes.
Be yourself and not what society wants you to be. Self-confidence invites focus which in turn invites wealth.
FUTURE
What are your plans for the future regarding lifestyle?
Optimizing one's net worth allows for flexibility.
Not a big fan of RE (retire early), perhaps because I work for myself, love what I do, and am responsible for the health and wellness of others.
However the future and type of future is not promised, so if something forces a change (ie. unforeseen health condition) I know I have the flexibility to change direction including early retirement or modified work hours.
What are your retirement plans?
Financially no major changes other than lowering expenses which will come naturally as kids become independent and assets are sold off.
The commercial real estate should provide a continued stream of more passive income in retirement, or I can strategically sell for a lump sum if I want to simplify further.
Regarding activities, I would like more travel home and abroad, more time for leisure reading and appreciation of fine art/music/cultures, to help my kids (and one day grandchildren), deeper relationships with extended family, and efforts to help the disadvantaged. More time to just ponder life's meaning and purpose.
Are there any issues in retirement that concern you? If so, how are you planning to address them?
They say to enjoy your youth before your health starts fading, so I look forward to more time for jogging/cycling, gym membership, physical challenges such as rock climbing, water sports and so on.
I'm mostly concerned with the well-being of my children, so I would like to live close or regularly commute to help with life's challenges.
MISCELLANEOUS
How did you learn about finances and at what age did it 'click'? Was it from family, books, forced to learn as wealth grew, etc.?
My parents are both accountants.
I was drawn to Wall Street when living in NYC.
I've always been very good at math.
Mostly, I taught myself online.
I always derived more satisfaction from saving than from spending, so personality traits helped me.
Who inspired you to excel in life? Who are your heroes?
My parents were my inspiration.
They immigrated to the USA with no money in the 1970's (I was 5) and started with a paycheck of about $200/week each.
They left a third world country as ethnic minorities to give my brother and me a better life.
That is going to inspire anyone to excel in the land of opportunity. None of us ever took any public assistance.
I only have one hero that changed everything some 2000 years ago, but I won't get too much into religion here.
Do you give to charity? Why or why not? If you do, what percent of time/money do you give?
We tithe about 10% of after tax income and I donate 1 day a month of free medical services to a charity clinic.
We discount due to financial need at the office. Great for the soul.
Do you plan to leave an inheritance for your heirs (how do you plan to distribute your wealth at your death)? What are your reasons behind this plan?
Yes, to my children. Simple reason is I won't need to spend much of it.
I also would like to donate a lump sum to the church at the end of our career, possibly a year's income.