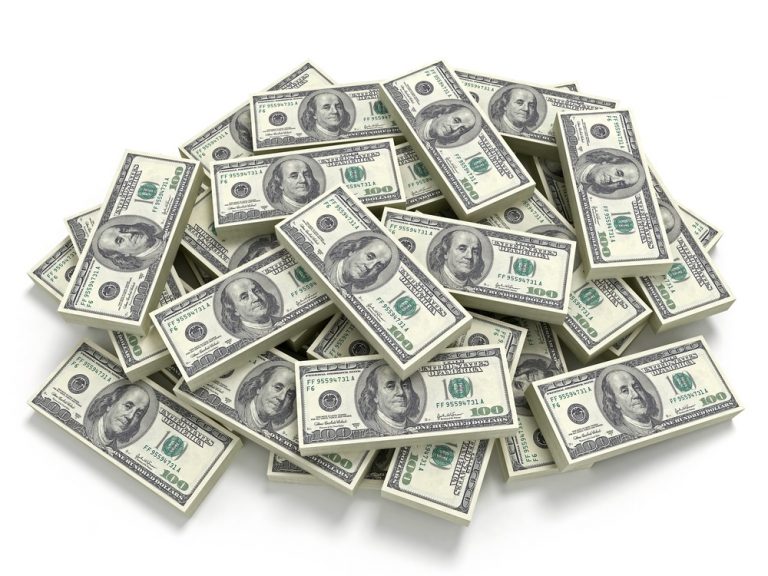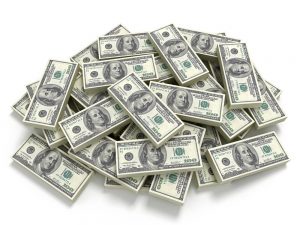 Here's our latest interview with a millionaire as we seek to learn from those who have grown their wealth to high heights.
My questions are in bold italics and his responses follow in black.
Let's get started…
How old are you (and spouse if applicable, plus how long you've been married)?
We are 49. We have been married for 18 years.
Do you have kids/family (if so, how old are they)?
We have 16 year old twins.
What area of the country do you live in (and urban or rural)?
Urban area. A low cost of living mid-western city. We live in a middle to upper middle class area in the city. We are still living in the same house that we bought when we moved here when I got my job.
What is your current net worth?
Not including kids two 529 plans, we are worth roughly $2.2 million.
We have saved $420K in two 529 plans to send the kids to college without touching anything else or having them take loans (assuming nothing crazy happens with the market!).
What are the main assets that make up your net worth (stocks, real estate, business, home, retirement accounts, etc.) and any debt that offsets part of these?
All our assets are in one way or another in the stock market invested in low cost index funds. Pretty simple – Vanguard S&P500, Total International Index, REIT Index, GNMA and Intermediate Bond Indexes.
$600K in my 401K
$150K in my wife's traditional IRA
$50K in two Roth IRAs
$800K in a taxable Vanguard Account
$200K in company stock
$120K in cash in CDs and money market checking account
$10K in an HSA
Our house valued at $220K on Zillow is paid off
I drive a luxury environmentally friendly car that is two years old, that I really shouldn't have bought, but what the heck. It is worth about $40K today on KBB; I bought it new, but I paid cash for it. It looks good parked next to millennials' BMWs and Audi's in my company parking lot.
We have zero debt.
What is your job (type of work and level)?
I work as a director level scientist for a Fortune 500 company
What is your annual income?
My base salary is about $180K and I have about a 25% bonus that is variable based on my performance and company performance. I also have about a $30K in stock awards every year that is also highly variable. Some years are great where the awards can double. Some years are not and drops to $10K. However, I didn't make this much always. I stated at $70K and a 10% bonus and no stock awards. I didn't hit a six figure base salary until about six or seven years into my career. Over the 16 years, I have more than tripled my salary. Not too bad for the E of ESI. 🙂
How did you grow your income so high?
I'm an immigrant, came to the US with $500 in my hand, a suitcase and a full scholarship to a top 25 college. I went to graduate school in the sciences, worked my butt off during the time and graduated with a PhD with exceptional credentials that led to a job in a fortune 500 company. I have been working there for 16+ years in technical roles.
I met my wife in college and we got married in graduate school. I stayed with the same company, same department and have resisted offers to move to other companies or roles. I am not sure the grass is always green on the other side. I am not the smartest guy in the room, but am always the hardest working guy. I always worked harder than my bosses and peers and made myself indispensable. I am the first to come in and last to leave and focused on improving my technical skills and learning new things that are useful in my day job (At night, I read and learn about personal finance and investing). All these lead to building a reputation as someone who delivers on the promises on time. Those lead to frequent promotions in the scientific ranks that gradually increased my salary.
What is your main source of income (be as specific as possible — job, investments, inheritance, etc.)?
The main source is still my salary. My wife works part time teaching and brings in about $10k. Our taxable accounts brings in about $15k in dividends (mostly from the company stock and REIT Index), but we reinvest all of it.
What is your annual spending and what are the main expenses you have?
This is an area where I have not paid too close attention. I track our accounts using Mint and Personal Capital, and use cash back credit cards exclusively for every possible expense. But, we have never made a formal budget. Every few months I look to see if my cash balance is bigger than it was a year ago. If it has grown, I invest the money. If dropped, I try to hold off on discretionary expenses. Last year according to Mint, we spent $90K, including $13K on home improvement projects.
What we do is we buy things that we need. Not things that we want (except my luxury car). We cook from scratch and only go out to eat for special occasions like birthdays and anniversaries. We go to nice restaurants, but never order appetizers or drinks. Maybe share desserts. Since I'm an immigrant, we love ethnic food and you can have wonderful dinners out at ethnic restaurants for a fraction of the money paid at a fancy restaurant. We shop for clothes at Kohl's, with their great discounts and we stack them. Our early summer vacations were to visit relatives/friends where we got to stay for free. We never had cable. We are the last to get the new flat screen TV or the iPad. Actually the iPad is Apple refurbished! We do have Netflix and Amazon Prime though.
We have taken some wonderful vacations in the Caribbean, Europe, and Asia when we got great deals. We are looking for deals all the time as we love to travel.
How did you accumulate your net worth? Also, please share any mistakes you've made along the way that others can learn from.
My goal has always been to live off half of our base salary and invest the rest and any other extra income like bonuses and stock grants. I have to say that I have never achieved the half goal, but I've gotten close. Our annual savings rate has always been over 40%. We also bought a house with a 20% down payment (with the money coming from a grandparent and a signing bonus at work and the money we saved in graduate school) and a 15 year mortgage that we refinanced later to a 12 year mortgage. Then we paid it off within 9 years and we still live in the same house.
The biggest contribution to our net worth is my income and our diligent savings every month. We continue to invest every month regardless of what the market does. We start by maxing our 401Ks and IRAs and then investing in taxable accounts. We started by putting in $100 a month 20 years ago in a taxable account and it is up to $5000 a month now. If I get a pay raise, most of the after tax increase goes to the investment account. With my increasing salary, our lifestyle has not crept up. I have been doing a back door Roth since they became available. Monthly diligent investing over 16 years allows you to build a nice nest egg, especially with market tailwinds. Compounding is a beautiful thing, when you are an investor.
Early in my investing days, I put money into some balanced funds and target retirement funds. They have too much turnover, too much capital gains, and they keep too much cash. I really should have stuck to index funds. I also didn't pay much attention to keeping my dividend earning funds in tax sheltered accounts and others in taxable. I should have paid a little bit more attention to tax strategies, but, I was too focused on building the nest egg.
What have you learned in the process of becoming wealthy that others can learn from (what can others apply to become wealthy themselves)?
Start early. Start today if you haven't already. If you have $50, invest. Invest regularly. Dollar cost average. Make the investment automatic. Use credit cards for convenience. Make sure you and your spouse have the same financial values. A home is a comfortable place to live. Not an investment. A car is something that gets you from point A to B safely, not something to show off (ok, I broke that rule!).
What are you currently doing to maintain/grow your net worth?
I still invest monthly and maintain the same aggressiveness. I have 85% stock and only 15% bonds and have no plans to change.
Do you have a target net worth you are trying to attain?
Maybe I'd like to get to $4 million. We just don't know. I want to get to a point where I can draw maybe $100k off my portfolio indefinitely adjusting for inflation and without touching the principal. I'd like to leave as much as possible to my kids.
What are your plans for the future regarding lifestyle (for instance, will your net worth allow you to retire early, downsize jobs, etc.)?
We'd like to travel and take it easy. My main thing is to be financially independent. My industry is fickle. So, if I get laid off or if work becomes miserable, I'd like to have the ability to walk away and not worry about finding another job. I don't want to live like Mr. Money Mustache or at the other extreme go on luxury cruises. Just maintain our current modest yet comfortable lifestyle.
Is there any advice you have for ESI Money readers regarding wealth accumulation?
I want to be in a place where my money works for me so I don't have to.