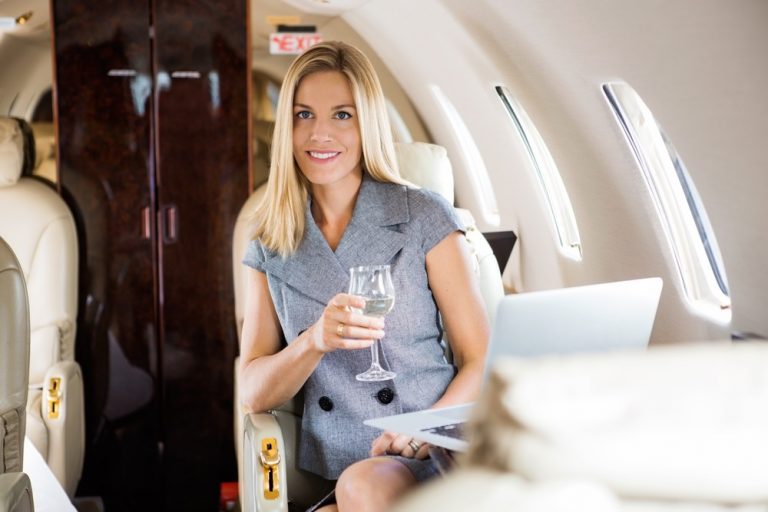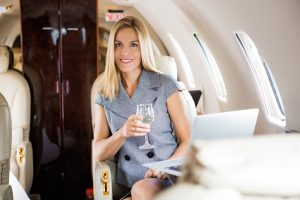 Here's our latest interview with a millionaire as we seek to learn from those who have grown their wealth to high heights.
My questions are in bold italics and her responses follow in black.
Let's get started…
How old are you (and spouse if applicable, plus how long you've been married)?
51 and 47. Married for 17 years, together for 24.
Do you have kids/family (if so, how old are they)?
Two (from first marriage) – boy and girl, ages 33 and 31.
What area of the country do you live in (and urban or rural)?
Suburban Northeast
What is your current net worth?
$2.2M
What are the main assets that make up your net worth (stocks, real estate, business, home, retirement accounts, etc.) and any debt that offsets part of these?
Retirement Accounts – $1.4M (401Ks, IRAs, etc in various mutual funds)
Real Estate – $705K net (6 homes and 2 land properties worth $1.15M, less $445K in mortgages = primary home, second home, and rentals)
Liquid Taxable Accounts – $65K (savings & quality individual stocks I dollar-cost-average buy over the long term).
Metals – $30K (hard assets, not metal funds)
Debt – mortgages (see above), floating credit card balances (can go up to $10K with a major project, then paid off in a few months – currently $8K)
Not considered in net worth, but of note:
Emergency Fund – we have access to $200K in a HELOC that we use for our emergency fund – it's available immediately if we need it, but we don't have a lot of cash tied up not earning interest. And it doesn't cost us anything if we don't use it…
Classic car (Shelby Cobra) – $45K (my dream car and a goal I set for myself when I was 16 – if anything disastrous happened, we still could sell it)
What is your job (type of work and level)?
I am a global project manager for a large multinational corporation. My husband is an insurance adjuster.
What is your annual income?
$250,000, plus a minimum annual bonus of $50K+ (not guaranteed, but have not missed one in 15 years)
How did you grow your income so high?
Developing a good reputation for being reliable and working hard – whatever I was tasked with, I completed successfully, on time, and in budget.
Being willing to take on responsibility and perform a job first, before getting the formal position, promotion, etc.
Talking to my managers about what I what I want to do – 4 job moves/promotions at the company (including a 3 year transfer to Europe) were decided by my management, looking to use my skills in different areas. But also watching out for my personal goals – being willing to leave a company when it was apparent that I had hit the ceiling.
Good leadership, and taking some calculated risks.
What is your main source of income (be as specific as possible — job, investments, inheritance, etc.)?
Our salaries. The current rental income we receive goes directly to mortgage and expenses on the rental properties.
What is your annual spending and what are the main expenses you have?
Roughly $7500 a month (excluding the rental properties, which are a net zero cash flow).
Mainly mortgage, real estate taxes, utilities, insurance, food, gas, and up to $2000 a month on home renovation materials when we are in a real estate/renovation project.
Home and auto maintenance is minimal – we own our cars outright and drive them for 10+ years, and my husband does nearly all the repairs himself, so it's only material costs.
Entertainment & gifts varies widely – we spend for family celebrations (holidays, big event parties, weddings, etc) and travel, but otherwise it's minimal (occasional movie or show tickets).
We work very hard, so it's important to us that we don't feel restricted when we are on vacation (although we are not lavish spenders anyway).
And family is SO important to us, we are generous with gifts – we really enjoy it, and want to balance doing what makes us happy today with saving for the future.
How did you accumulate your net worth?
EARN: Worked really, really hard for 30 years to increase my salary as described above. Also started in the workforce early (age 18), while going to school part time for free on the company's tuition reimbursement program.
SAVE: Started early (age 18) and saved consistently – we never touched the accounts once we added to them. Each raise would increase the 401K contribution rate (and some IRA contributions during the good years). We didn't increase our living style as my salary went up, and we never counted on the bonus – when it came, we'd splurge with a gift for ourselves, then save or invest the rest (usually in one of the properties). We also saved a ton of money over the years by doing 95% of home improvements ourselves (my husband can do anything when it comes to house projects, and I'm pretty handy myself).
INVEST: Investing in funds/stocks for long-term – no quick trades or the latest hot stock. We also bought our first rental property 15 years ago – and continue to use equity money or my bonuses to buy/improve additional properties. We now have 4 units, and renovating a 5th – that is where we will stop, since we manage the properties ourselves.
What money mistakes have you made along the way that others can learn from (or something you'd do differently)?
Not regularly monitoring and rebalancing my portfolio.
I lost some potential gains by "coming too late to the game".
Also getting too emotionally involved in investment real estate – some great opportunities we missed out on, and some we bought that were not quite so profitable.
And letting ourselves get into credit card debt – we convinced ourselves it was "good debt" since it was to buy materials for investing in our properties, but we should have managed it better. Now the excess salary pays it off, but we're still trying to improve that mindset.
What have you learned in the process of becoming wealthy that others can learn from (what can others apply to become wealthy themselves)?
The power of compound interest is truly amazing – it took me 8 years to save my first $100K in my 401K, now I earn that in 3 months. I have learned over the years that low cost index mutual funds are the way to go if investing is not your hobby – all our contributions now go to index funds.
And now I just learned on ESI about the "Backdoor Roth" conversion, that does not have an income limit! I will certainly start utilizing that, since we've reached the contribution limits some years ago.
What are you currently doing to maintain/grow your net worth?
Maximizing all our retirement contributions, additional after-tax savings, and continue investing in our rental properties.
Do you have a target net worth you are trying to attain?
We originally estimated we would need $1.5-3.0M to retire – we set up our mortgage and investing plans with a target age of 52 for me to retire.
We have achieved the minimum, but I now plan to stay with the company until 55 (minimum retirement age to get health insurance with them) – and with our current trajectory, we should easily reach $3M in the next 4 years.
What are your plans for the future regarding lifestyle (for instance, will your net worth allow you to retire early, downsize jobs, etc.)?
I will retire at 55, but my husband plans to work until he's 60.
Two of the rental properties will be paid off at my retirement, so that will help replace the income.
We already bought (cash) a lakefront property with a small cabin that we plan to build our (downsized) retirement home. However, it's in Vermont, which is not tax-friendly (and cold!), so we are still considering a move to another state that has greatly reduced property taxes and insurance.
We also are renovating a smaller home in our current neighborhood that we will use as a rental for now, but potentially downsize to that if we want to stay in the area to be closer to our families.
We did so much travel during my 3 year job transfer to Europe, that neither of us is interested in more travel after retirement.
We don't plan to change our lifestyle much, but expenses will significantly decrease without travel and with lower property ownership expenses (mortgages, taxes, insurance, utilities – and without home improvement projects!).
Is there any advice you have for ESI Money readers regarding wealth accumulation?
Start early and stick with it!
Save whatever you can, even if it's a small amount.
Take some risks, but do your research first – be too safe with your investments and your job, and you will fall behind as the world keeps moving forward.
Find what works for you – real estate is great for us, but it's certainly not for everyone. You can do just fine with steadily increasing saving in low cost funds.
And watch that debt! It can hurt you in the long run.