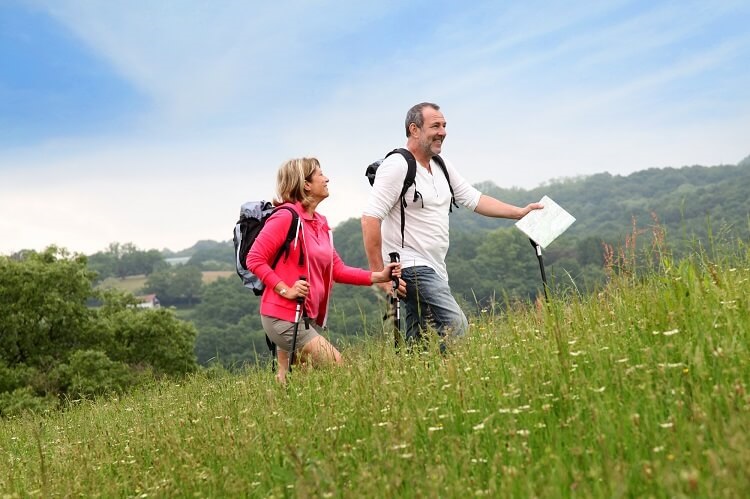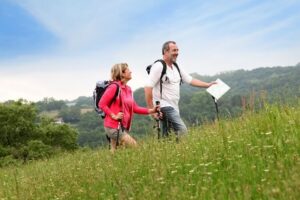 Here's our latest interview with a millionaire as we seek to learn from those who have grown their wealth to high heights.
If you'd like to be considered for an interview, drop me a note and we can chat about specifics.
This interview took place in August.
My questions are in bold italics and their responses follow in black.
Let's get started…
OVERVIEW
How old are you (and spouse if applicable, plus how long you've been married)?
My wife is "pushing 40" (her words) and will start her new decade later this year.
I am "pushing 50" (happily) and recently turned 49 years old.
We have been married for fourteen years.
Do you have kids/family (if so, how old are they)?
We do not have children.
What area of the country do you live in (and urban or rural)?
Currently, we reside in the suburbs of a large Midwestern city.
It is far from sexy, but it is peaceful, and makes travel to see friends on either coast or around the world a snap for us.
I believe we would have fared well financially in a big city too but the advantages of living in a medium or low cost city should not be overlooked.
What is your current net worth?
Our current net worth is $4.88 mm. Our lifetime earnings are a combined $5.1mm.
We are both from loving, nuclear families which have given us huge springboards to success. It is worth noting that we have not inherited anything beyond a ladder and a toolbox — and we are glad that this is the case.
*Our set goal was to reach $3 million invested then retire early for extensive travel, while we can do all of the things we want to do. Our inability to stop working coupled with the recent run up on funny money has, dare I say, inflated our numbers.
What are the main assets that make up your net worth (stocks, real estate, business, home, retirement accounts, etc.) and any debt that offsets part of these?
Our assets ($5.5mm) are comprised of the following:
After-tax portfolio of $2.2mm and tax advantaged vehicles which total $2.1mm; both portfolios are largely comprised on low cost index funds with a focus on the US market (VTI); we do have a single stock focus that has exploded (GOOG) which has been held since 2007.
A $350k cash flowing rental property.
Our primary home is worth $680k, according to Zillow.
The balance of our assets is in Bitcoin.
*We will have $35,000 in annual pension income (non-COLA) when I turn 65.
Our only debts ($612,000) stem from our rental property note ($216k) and our primary home's mortgage ($396k). Both are financed at today's insanely low interest rates and we have no plans to pay either off prior to retiring.
Paying off these mortgages makes perfect sense from an emotional standpoint but from a cash flow/safe withdrawal point of view, both obligations fit nicely into our picture. In fact, the rental profits take care of a large chunk of our primary home costs on an annual basis.
EARN
What is your job?
My wife has been involved in business administration, mostly finance, for the duration of her career (from which she recently retired).
I have been in the medical device industry (sales) for the past twenty five years. At the end of 2021 I will retire.
Tell us about your income performance over time. What was the starting salary of your first job, how did it grow from there (and what you did to make it grow), and where are you now?
Our incomes have been widely variable over the years. My wife started earning in the low twenties and finished in the high sixties.
My sales jobs have ranged from the low $40,000s to the mid $300,000s. We have averaged $265,000 a year as a couple.
In sales, the key has been to take an entry level job, demonstrate solid success, then trade on this success for a higher paying job with more technically advanced gadgets. Spacing this type of maneuver out every four years or so, along with building key relationships in your chosen field, leads to an outsized income.
My best advice to young people who are not afraid to work hard and want to grow their income is to learn how to sell (Integrity Selling by Ron Willingham).
If you are efficient at moving products…any product…then a corporation will be glad to pay you handsomely. It is the lifeblood of their company.
One of the biggest fallacies is that there are "born salespeople." There are those who are outgoing, gregarious, attractive, et al, who could certainly be turned into "great salespeople," but this discounts technique, work ethic, character, follow through and brains.
I am a complete introvert who learned to sell and possessed many, yet not all, of the intangible traits required to succeed. Effort is the number one attribute — if I could not have outworked my competition then I would not have succeeded. I played the role for as long as I had to because I knew the payoff involved and it worked.
I was not disingenuous in the least, but it was an arduous effort in living outside of my comfort zone for every moment of every working day. Sales was my best shot at making real money so I made it happen.
What's your work-life balance look like?
Work has been front and center in our lives for years. We interrupt the grind with as many vacations as we can fit in (so we can forget, then continue, the grind).
Stress has run higher than we would like, especially with the sales piece of our careers. Chasing numbers and hitting corporate goals is the reality of sales. This activity is the underrated lubricant for many of the fabulous stock returns all of us enjoy.
In the last year, I have covered a larger swath of the country than I have before which has led to many overnights in hotels. I do not enjoy work travel at all and it is one key factor in my upcoming exit from the working world.
Do you have any sources of income besides your career? If so, can you list them, give us a feel for how much you earn with each, and offer some insight into how you developed them?
Currently, our income beyond W2 employment is from our sole rental property ($10,500 profit per year) along with portfolio dividends and interest ($45,000 per year; $29k to our after tax holdings)
SAVE
What is your annual spending?
Our annual spending is around $100,000.
In retirement, we will turn this up to an optional $120,000 to cover additional travel, healthcare expenses, estimated taxes, unexpected housing expenses (HVAC, roof, et al) and a new SUV every eight years or so.
What are the main categories (expenses) this spending breaks into?
Our core expenses total $70,488 per year (see below)…the rest of our budget is quite variable.
It is mostly travel, entertainment and charity at $14,000-48,000/year.
Core Personal Expense Breakdown (i.e. Rental Property not included):
Mortgage: 19,596
Property Tax: 6,156
Homeowner's Insurance: 1,752
HOA: 4,728
Lawn/Snow: 1,140
Food/Cleaning supplies: 7,200
Wife's pets: 1200, yikes
Car Insurance: 708
Umbrella for $2mm insurance: 216
Gas, Oil, et al: 2400
Mobile Phones: 1,236
Electric: 1,452
Water: 648
Sewer: 672
Trash: 144
Natural Gas: 1,104
Wastewater: 60
TV: 924
Wifi: 780
Skype: 60
Health Ins: 6,312
Income Tax est: 12,000 (*I honestly do not know where this will land…we have also read all of the "we pay $0 in taxes in early retirement!" articles…this is to be determined for us)
Do you have a budget? If so, how do you implement it?
We do have a budget, evidenced by the above breakdown.
My wife is the master of tracking expenses and I give it a monthly once over.
We are not terribly disciplined with it because we know our approach to life and our expenses stay within a narrow band, with or without our close attention.
As travel picks up we will have to give this extra thought.
What percentage of your gross income do you save and how has that changed over time?
I would estimate we have always saved 35-50% of our take home pay.
This is not something which we consciously tracked. But we lived like paupers in our twenties and did not indulge in a normal home with modern appliances or furnishings until our 30s. We lived well below our means.
Working, saving and investing were always the priorities.
What's your best tip for saving (accumulating) money?
My best tip for accumulating money is to find a job which pays well that you have a reasonable chance of enjoying — i.e. "you don't have to like it." The "follow your passion" rhetoric that is so pervasive makes little sense if it does not have a livable wage attached to it.
My wife had no underlying passion for finance but she could juggle office personalities well and keep the company running efficiently. I do not exactly love sales (few do) but I enjoy the art of medicine — and I just happened to be in the sales role.
Conversely, I have friends who are six figures in debt with masters degrees that have low paying careers attached to them. Do not do this.
What's your best tip for spending less money?
Live your twenties as lowly as possible; do not carry cash; possess a credit card but use it only in emergencies, as a young person.
Invest every dime you can during this entire decade.
Have multiple roommates with whom you can split the rent.
Better yet, buy a duplex, rent the other side and have roommates on your side so you pay none of the mortgage.
This will lead to an explosive beginning to your financial life.
What is your favorite thing to spend money on/your secret splurge?
My favorite thing to spend money on is my wife. I kid her and say that I already have every material object I will ever need in life and that my sole focus is her.
My forty year old suits may look funny someday but she will look as amazing as ever in whatever the latest fashion might be.
INVEST
What is your investment philosophy/plan?
Do not utilize an advisor who charges for "assets under management." I cannot imagine a bigger ripoff.
Read books on investing and finance. Self educate. Join bogleheads.org. Ask questions of others who are more seasoned than you.
Your investments need to be automated, thoughtless withdrawals shunted to the low cost brokerage of your choosing.
Every two weeks we make after-tax contributions to an S&P index fund (VTI) and a smaller amount to an international index fund (VXUS).
Also front load your yearly 401k contributions, always receiving your company match.
What has been your best investment?
Google stock has been our best investment with over 10x in returns to date.
What has been your worst investment?
Apple was our best investment and then I was spooked by Steve Jobs' illness, as I thought the company's fortunes would regress if he passed.
So…I sold a lot of shares early…and probably cost us a million dollars, minimum. I am afraid to look back and to do this math actually.
What's been your overall return?
Our overall return has been 14% per year. Our goal is to be even with the S&P index on an annual basis.
In the early days, I swung for the fences and made some prescient tech choices but then I came to understand a long term, indexed approach, is wisest for the duration. It is also easier on one's mind.
How often do you monitor/review your portfolio?
We glance at the portfolio on a daily basis.
Moving into early retirement will lead to a monthly, maybe quarterly, review, as we plan to be busy living more.
NET WORTH
How did you accumulate your net worth?
We accumulated our net worth through discipline, primarily. We both placed a great deal of importance on education and, in turn, found employment which would maximize our earnings.
A lion's share of our earnings were turned into automated investments through Charles Schwab (an excellent firm for those who are searching, they also do banking); we chose passively managed index funds to do the majority of our heavy lifting.
In the early days, I fashioned myself as a stock picker and had a string of early successes in single issue stocks.
Stock picking gave way to indexing, as it was simple, low cost and effective.
Later, in our 30s and my 40s we lifted up our spending to what many would consider an upper middle class lifestyle. But we did not do so until the investment portfolio was rolling.
We have been opportunistic in our careers, treated others well, and have taken higher paying jobs when they could be pursued.
What would you say is your greatest strength in the ESI wealth-building model (Earn, Save or Invest) and why would you say it's tops?
Savings was our greatest strength.
We were filled with a sense of "not wanting to be poor" in our twenties. Growing up, feeling like 'you never had enough' spurs an unparalleled propensity to save. It was a stressful and uncomfortable feeling that always lurked beneath the surface. Incentive to work hard and to save those earnings seemed to be the only choice to make this feeling go away.
We tripped over the investing magic (an early sales manager drilled into me "this is not where you make the money. This is where you make the money to make the money.")
Savings has been our key element.
What road bumps did you face along the way to becoming a millionaire and how did you handle them?
The massive road bump in our journey has been constant stress. Corporations are willing to pay well but this high pay is accompanied by relentless performance pressure designed to reel in new business/growth. Regardless of the growth one promotes, the next quarter has an even higher number attached to it. This is the proverbial hamster wheel, I suppose.
We are handling this stress by exiting the working world prior to our 50th and 40th birthdays, respectively, and visiting every National Park in the US, for starters. After we have hiked the US we will turn our attention toward international destinations.
What are you currently doing to maintain/grow your net worth?
To grow, we are choosing a safe withdrawal rate of less than 3% in our upcoming early retirement. Bill Bengen now says that his rule of thumb should be 4.5% for safe withdrawal over the course of thirty years in a 60-40 portfolio.
Our timeline ought to be longer than 30 years and our portfolio is a far cry from his split in these extraordinary times. We still feel this 2.XX% withdrawal rate will be fine and the portfolio will continue to grow. Our core expenses are less than 2% if we need to really batten down the hatches at any point.
To maintain, we are meeting with a fee-only financial advisor to discuss asset allocation prior to exiting the workforce altogether. Our main question resides in what to do on the bond front these days. I know, traditionally, a 60-40 equity-bond split yields the best result but these are far from normal times. 60-40 has always been the plan but we may go with an 80-20 or 75-25 split upcoming. It is currently 95-5.
Do you have a target net worth you are trying to attain?
Our target was always $3 million, which we passed a while ago now.
I suppose adding another column to our net worth at ages 70/60 to reach $10 million would be mind-boggling and a healthy amount to be enjoyed by our many beneficiaries/foundations.
How old were you when you made your first million and have you had any significant behavior shifts since then?
Our first million came at ages 38 and 28, respectively.
Our next million came in 6 years.
The next took 33 months.
The next took 21 months.
The next is on tap and it could be in less than 12 months total!?!?
Since our first million was earned we have inflated our lifestyle to upper middle class yet still live well below our means. We harbor no regrets for lifting up our lifestyle. We were as frugal as anyone and then decided to enjoy the fruits of our labor to a great, but not full, extent.
What money mistakes have you made along the way that others can learn from?
In my twenties, I had an unethical insurance salesman with Northwestern Mutual Life put me into an insurance vehicle that would extract $3000 per month from me. I quickly and wisely severed this agreement, losing many thousands of dollars. There are websites dedicated to this company and this behavior by their people.
Young people need to be on the lookout for these people who are pretending to care about your financial welfare, selling a product masquerading as an investment.
What advice do you have for ESI Money readers on how to become wealthy?
The internet is a vast resource in learning how to build wealth. We did not have its modern day breadth to tap years ago, but we had the behaviors and most of the techniques now described in several blogs.
We recommend this blog and "Root of Good," "1500 Days to Freedom," "Stop Ironing Shirts," "Living a FI," "Afford Anything," "Financial Samurai," whatever Steve Adcock calls his blog, "bogleheads.org," and "early-retirement.org" as places to find people who have the behaviors and investing advice you need to build wealth.
Ignore the mainstream media — always. They are pure charlatans.
FUTURE
What are your plans for the future regarding lifestyle?
We are retiring early to travel; the end of 2021 is our date.
Once the travel itch is fully scratched, we will likely design and execute a lifestyle business. If it makes $50k a year then that is fine. If it makes more then we will welcome this too.
We have some ideas as to inject some good into the world and that will be our focus.
What are your retirement plans?
We love to hike and to be in nature and this will be our focus for the next ten years.
On the financial front, we plan to do quarterly withdrawals and some rebalancing.
Are there any issues in retirement that concern you? If so, how are you planning to address them?
Inflation has clearly landed. It is of concern but we have a large moat.
We can always move from the suburbs to the country and build another margin of safety into our lives, if need be.
MISCELLANEOUS
How did you learn about finances and at what age did it "click"?
We learned about finances by growing up without money.
The need for money clicked early while listening to parents fight over the lack thereof even after they worked as much as humanly possible. It was distressing.
Who inspired you to excel in life? Who are your heroes?
Our parents are our inspiration.
Their demonstrated work ethic and emphasis on our education was invaluable.
Do you have any favorite money books you like/recommend? If so, can you share with us your top three and why you like them?
Do you give to charity? Why or why not? If you do, what percent of time/money do you give?
We have been active with the Leukemia & Lymphoma Society for the past ten years and foresee this carrying into the future.
Do you plan to leave an inheritance for your heirs (how do you plan to distribute your wealth at your death)? What are your reasons behind this plan?
We will leave our assets to our brothers, sisters, nieces and nephews along with our universities and select special causes.
These terms are spelled out in a trust we created seven years ago.