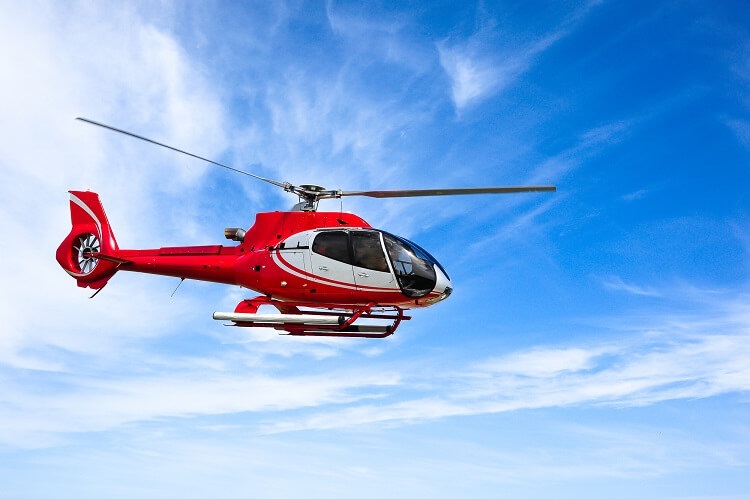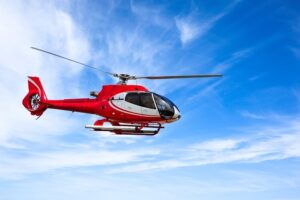 Here's our latest interview with a millionaire as we seek to learn from those who have grown their wealth to high heights.
If you'd like to be considered for an interview, drop me a note and we can chat about specifics.
This interview took place in May.
My questions are in bold italics and their responses follow in black.
Let's get started…
OVERVIEW
How old are you (and spouse if applicable, plus how long you've been married)?
I am 48 years old and my wonderful husband is 50. We have been married for 28 years.
We were high school sweethearts and got married my last semester in college. That seems crazy to write. Feels unreal as the time has gone so fast.
Do you have kids/family (if so, how old are they)?
We have 2 sons who have graduated college.
Our first is in the military doing flight training.
Our second son graduated less than a year ago. He lives and works within driving distance of us.
They both finished school debt free with academic scholarships.
What area of the country do you live in (and urban or rural)?
We currently live in the southeast. It's a growing medium sized tourist town. We have lived in the area for 2 years but are starting to look for other places to move.
This is our 12th residence since we have been married. We have moved coast to coast multiple times.
What is your current net worth?
Our current net worth is $1,265,000 not including home equity.
The last few months and especially the last couple weeks have not been kind to investments.
What are the main assets that make up your net worth (stocks, real estate, business, home, retirement accounts, etc.) and any debt that offsets part of these?
We have:
50k in I bonds that are earning a very good interest rate right now
170k in savings/money market accounts
758k in retirement IRAs, 401k, and TSP (government retirement plan)
287k in taxable investments
Our home is worth 435k and we owe 307k. We have no other debt.
We use personal capital to track our accounts. My husband likes that he can easily see where the accounts are and the balance.
EARN
What is your job?
I haven't worked for income in the last 4 years and only sporadically since having children. I do still have my license.
My husband has retired from the military and is currently flying a medical helicopter for a hospital.
What is your annual income?
My husband receives $75k in take home after taxes, insurance, and a survivor benefit plan deduction from his military career.
His current job is about $85k gross pay.
We had $20k last year in taxable dividends and capital gains that we reinvested.
Tell us about your income performance over time. What was the starting salary of your first job, how did it grow from there (and what you did to make it grow), and where are you now?
My family had very little money, my mom worked at a factory raising 3 kids.
When I was 15 and could get a work permit I got a job at a fast food restaurant. Starting pay was around $3/hr. SSA.gov says my first year income was $3,348. I worked there through high school.
During college I had a couple of different jobs.
After college my first job as a RN was making $30k a year. That was an amazing amount of money to me.
I worked full time until I had my first child. After he was born I worked a couple weekends a month when my husband was home.
By the time I had my second child I was down to a couple days a month.
When my husband was deployed or we moved for a short stay I did not work at all.
I have had no income for a total of 11 years. I found many great places to volunteer wherever we lived. Most of them involved working with kids. One of my favorites was 4 years as a financial caseworker to military families.
I am currently volunteering with a great group of people at a food center every week. My husband joins me when it falls on his day off.
My husband worked for his grandpa as a young teenager doing odds jobs. As an older teen he worked at a fast food restaurant next door to my job. We smelled like a fast food buffet after our shifts.
During college he worked part time the first 2 years at a lumber company and his last year he worked full time nights at a warehouse.
He got his bachelor's degree at 20 and worked a couple years before deciding to join the military.
When he started officer base pay was $21k a year. We lived in base housing instead of getting a housing allowance. As a comparison new officer base pay is now $41k a year. Pay goes up when you move up in rank at predictable intervals. Later it gets more competitive.
Every 2 years of service you receive a longevity pay increase. There is also a yearly COLA raise.
After 23 years in the military he was to a point where he had to choose between taking a retention bonus with a time commitment or retire. If he stayed active duty his next steps would not have involved flying. He loves to fly, so he retired and started a new job with medical helicopters.
What tips do you have for others who want to grow their career-related income?
Take the hard assignments and do them well.
Continue to learn and develop yourself personally and in your career field.
What's your work-life balance look like?
My work-life has always been great as I preferred to be home with our kids. I wanted to be there when they were to provide a consistent routine as our "home" was always changing. It was a blessing to not worry about work schedules so we could be together as much as possible.
My husband had multiple deployments both short and long with the longest being 14 months. There was a mix of more regular type hours too.
His priority has always been our family. We were hanging out, exploring, playing or traveling together every chance we had with the kids.
He now has a great balance of 7 days working and 7 days off and the two of us still enjoy those same things.
Do you have any sources of income besides your career? If so, can you list them, give us a feel for how much you earn with each, and offer some insight into how you developed them?
As mentioned under income section we have dividend and capital gains distributions from a taxable account.
It's well diversified. Maybe too much? A couple funds would probably be easier.
SAVE
What is your annual spending?
I will give monthly amounts. Take home after taxes, 401k, etc. is between 9-10k.
Our average spending is 6k a month.
What are the main categories (expenses) this spending breaks into?
2000 – mortgage, hoa, and all utilities
500 – gas and auto insurance
500 – groceries, we don't eat out much except when traveling
1083 – IRAs
2000 – general spending on everything else- home, gifts/giving, Sams, Costco, Amazon. . .
The remainder we flex between savings, travel, big purchases, and taxable investments. We keep core expenses below retirement take home pay.
Do you have a budget? If so, how do you implement it?
We do have more of what I would call a spending plan.
We go over it at the beginning of each month and talk about any large purchases or travel that needs to be included.
We use the EveryDollar app to track.
What percentage of your gross income do you save and how has that changed over time?
About half now.
Last year we saved, invested, or paid taxes with his earned income. We each started and have maxed out our Roth IRAs since 2000. He opened his TSP in his last 6 years of military service. We probably should have started it earlier, but there was no match at that time and it wasn't a high priority. He does contribute to his 401k.
We have saved and invested a bigger percentage over time as income increased.
What's your best tip for saving (accumulating) money?
Spend less than you make.
Build an emergency fund.
Be thankful for what you already have and take care of it.
Find a like minded spouse, your journey is easier and more fun as a team.
Learn from others, both from their mistakes and what works.
What's your best tip for spending less money?
You can save a lot by doing work around your house yourself such as maintenance, repair, renovation. We really enjoy home projects and building things together.
Compare prices and do research before making large purchases. Buying used can save a lot of money. It's amazing what you can find for sale.
What is your favorite thing to spend money on/your secret splurge?
Travel and experiences. We try to do a trip of some sort every month.
We have a list of places we want to visit and experiences we want to do/try. We enjoy a lot of outdoors activities, hiking, kayaking, snorkeling, parks, museums…
INVEST
What is your investment philosophy/plan?
Invest/save first and automatically every month.
Get any employer match.
Max out Roth IRAs next since they are usually more flexible.
Then work on maxing 401k.
Invest in after tax account for non-retirement income.
Over time I think consistently investing in funds with low expense ratios will get the job done. We do have a very small amount of individual stocks. Less than 1% of investments. They are more for fun.
What has been your best investment?
My best investment is my husband and family.
My husband's 20+ years in the military was a huge investment with great benefits. It was a good life for our family and kept us close even if it was hard at times.
What has been your worst investment?
Numbers wise, probably buying and selling homes.
Half our moves we purchased a house. It has cost a lot in selling fees and commissions. There are a couple houses I wish we had kept, but none I regret buying. We only made a profit on our first home. The last was at a loss because we had a good time doing renovations. We were willing to trade a potential loss from selling fees and an unknown housing market to own and do what we wanted with our homes.
Also, we started investing in early 2000 with a company that marketed to military officers. We had zero knowledge of investments. They sold front loaded funds with high fees. We lost some early momentum due to less capital invested initially. They settled with the SEC later and paid a fine.
What's been your overall return?
Vanguard has us at 10.3% for our investments portion over the last 17-18 years. Before that I have no idea.
Our cash balance certainly brings that number down.
How often do you monitor/review your portfolio?
I look about once week. I tend to look much less when markets are dropping. Like now.
We aren't selling and our plan hasn't changed. We just keep putting money in and let it ride out the lows.
NET WORTH
How did you accumulate your net worth?
Most of our net worth is from saving and regular investing in funds.
We didn't make huge gains off any individual stocks or crypto.
Our income grew steadily over time which allowed us to increase our savings and investments.
We did inherit 15k.
What would you say is your greatest strength in the ESI wealth-building model (Earn, Save or Invest) and why would you say it's tops?
Savings. I am a natural high saver. Hope for the best and be prepared for the worst.
With investing, it's odd, I find that when our investment balance was lower it was easier to put money to investments. The swings were smaller and the time frame was long. (We have continually invested since 2000 and have been through some down markets.)
Now the swings are larger and we aren't sure when we will start to use investments for income. We haven't changed anything to be more conservative. Just don't feel the need to increase investment amounts anymore.
What road bumps did you face along the way to becoming a millionaire and how did you handle them?
There are always inconvenience's and things that come up.
Nothing too big I can think of…
What are you currently doing to maintain/grow your net worth?
We still invest into retirement accounts. Less now into taxable accounts.
We are increasing spending and liquid savings. Even knowing inflation is eating away at cash, the larger savings allows us to pick up and move should we find a place or pay for experiences and travel.
Do you have a target net worth you are trying to attain?
Not so much of a target dollar amount as much as a feeling of freedom and the ability to make choices and still have the basics covered.
How old were you when you made your first million and have you had any significant behavior shifts since then?
It was 2 years ago, we were 46 and 48. No real behavior change.
Our biggest change I think was when my husband retired from the military. Our kids were both in college. We knew then that college expenses were covered and they wouldn't need much of what we had saved. That was always kind of an unknown. Retirement income was coming in and he had a new job with predictable time off. We were able to take big trips and travel more often. Felt less of a concern to save.
What money mistakes have you made along the way that others can learn from?
It probably would have been better to invest more into the markets than to hold a large emergency fund. Especially with a stable job.
Maybe kept a couple of our houses as rentals.
Definitely start investing earlier.
What advice do you have for ESI Money readers on how to become wealthy?
Start saving and investing early and consistently.
Grow your income.
Spend money on what is important to you.
FUTURE
What are your plans for the future regarding lifestyle?
We are half of FIRE now, FIWO? Financially Independent-work optional.
My husband enjoys that he can fly for pay rather than pay to fly.
I like my time at home, time to volunteer and might have a part time job again at some point.
I may use some of my husbands GI Bill for school if our youngest doesn't want to go to graduate school.
What are your retirement plans?
I think as long as he enjoys flying and is physically able to so, he will continue to work. It kind of seems like a semi retirement now with his schedule.
We hope to find and settle in a place we feel like staying long term. We would love to find a home on the water with a dock.
We would probably do much of the same thing we do now in retirement just more of it. Lots of outdoor activities, volunteering, reading, home projects, spending time and traveling with family and friends.
Are there any issues in retirement that concern you? If so, how are you planning to address them?
We have our healthcare through his military retirement with only small monthly premiums. When we become eligible for Medicare it changes to more of a supplement. That is a common concern that we should have covered.
I do wonder when and at what safe withdrawal rate to start drawing down on investments. If we should coast fire now and just let what is there grow? I'm trying to learn and read more about withdrawal strategies, rates, and taxes in retirement.
Staying healthy and active in retirement is also important.
MISCELLANEOUS
How did you learn about finances and at what age did it "click"?
Neither of us were taught about money and investing growing up.
Seems like a simple math budget (don't spend more than you have) was evident to me as a young teen.
I just started to learn about basic investing in my mid 20's.
The idea a person could be debt free and build retirement wealth I learned in my early 30's. A millionaire? Really, us?
The fire movement was a new discovery around 40.
We have taught our kids about money and investing since they were young.
Do you have any favorite money books you like/recommend? If so, can you share with us your top three and why you like them?
Dave Ramsey's book The Total Money Makeover was my early 30s eye opener. We paid off our cars and paid cash going forward after reading that book. We do use credit cards. I don't think we ever carried a balance and we like the points and cash back. Like many finance books there are parts that work for us and parts that don't.
Now I read a lot of online articles, blogs, and a few finance books.
Do you give to charity? Why or why not? If you do, what percent of time/money do you give?
In the past we regularly gave to the church we were attending at that time.
Right now we give to our volunteer center that provides medical care, food pantry, clothing store, and baby care items all free of charge to those in need.
We are thinking of opening a donor-advised fund in the future.
As for time, I have volunteered since our kids were little usually between 1-4 commitments a week. My husband continues to volunteer his time as his work schedule allows.
Do you plan to leave an inheritance for your heirs (how do you plan to distribute your wealth at your death)? What are your reasons behind this plan?
We do plan to leave an inheritance to our sons. I like the idea of generational wealth building.
Last year we started to deposit money into their Roth IRAs so it has time to compound and grow tax free rather than wait on an inheritance.