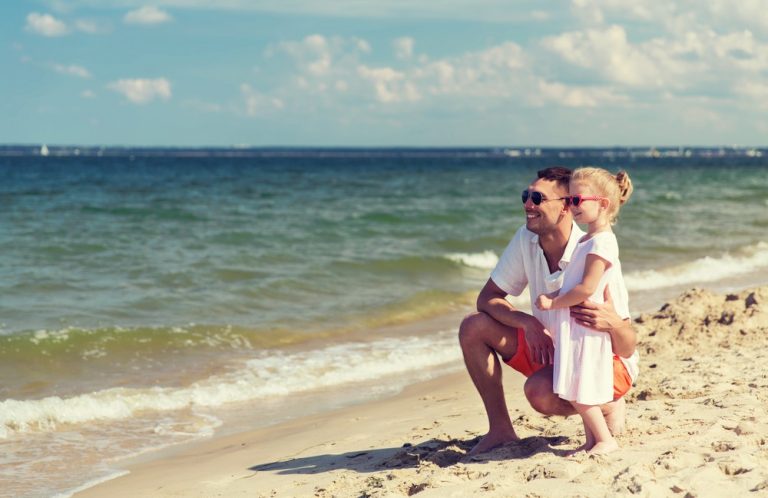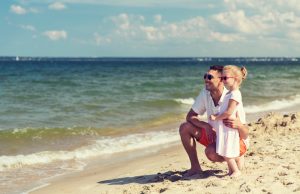 Here's our latest interview with a millionaire as we seek to learn from those who have grown their wealth to high heights.
If you'd like to be considered for an interview, drop me a note and we can chat about specifics.
My questions are in bold italics and his responses follow in black.
Let's get started…
OVERVIEW
How old are you (and spouse if applicable, plus how long you've been married)?
I am 35 years old and my wife is 38 years old. We have been married for 7 years.
Do you have kids/family (if so, how old are they)?
We have a 3 year old daughter.
What area of the country do you live in (and urban or rural)?
Southeast US in a mid-sized city.
What is your current net worth?
~$1.4 Million
What are the main assets that make up your net worth (stocks, real estate, business, home, retirement accounts, etc.) and any debt that offsets part of these?
401K – $365K
IRA – $165K
Taxable Account – $160K
CDs – $50K
Cash – $275K
529C – $20K
Investment Property – $100K (no debt)
Primary Residence – $275K ($525K minus $250K debt)
Own interest in two startup businesses that I value at zero as we have no guarantee that they will succeed and can be sold.
EARN
What is your job?
I work in sales and my wife works in finance.
What is your annual income?
~$325K per year.
My current base salary is $120K/yr plus ~$15K bonus and my wife's base is $130K/yr plus ~$60K/yr bonus.
Tell us about your income performance over time. What was the starting salary of your first job and how did it grow from there?
Starting salary at my first job (after college) was $44K/yr in 2005. By gaining experience, adding value and moving to new roles/jobs when opportunity arises the salary has grown to $120K/yr.
I have been working since I was 14 delivering newspapers and various entry level jobs in order to have spending money and begin saving.
I was able to get both my undergraduate and graduate degrees with no debt through a combination of scholarships and part-time work.
My wife is similar as she was able to get her undergraduate and graduate degrees with no debt but she did it through scholarships as she is smart enough and worked hard enough to earn a free education.
What tips do you have for others who want to grow their income?
Education is key, both my wife and I have MBA's which I believe has opened up many opportunities.
Take advantage of changing jobs for higher income. Companies will let you go for their benefit at any time and everyone should look to maximize their own earnings when possible.
Add value to company through you work, then document and demonstrate this to your employer when asking for a raise/bonus.
Look to add additional income streams beyond your day to day work (real estate, a side business, dividends, bonds, etc) which will snowball over time.
What's your work-life balance look like?
I travel 50% of the time for business but work from home the other 50%.
My wife rarely travels but has a more demanding office schedule.
Do you have any sources of income besides your career? If so, can you list them, give us a feel for how much you earn with each, and offer some insight into how you developed them?
Total of ~$12K/year.
Rental property is ~$6K year after expenses and dividends from taxable account is ~$6K/year (I enjoy dividend investing and will continue to focus on this).
SAVE
What is your annual spending?
~$70K/year.
We had kept this lower before we had a child but as parents know life becomes more complicated and costs increase. We continue to try and live a frugal lifestyle each day.
What are the main categories (expenses) this spending breaks into?
Housing (mortgage, prop tax & insurance) – $18K/yr
Church/Charity – $12K/yr
Preschool – $9K/yr
Utilities – $4K/yr
Food – $6K/yr
Entertainment – $5K/yr
Travel (fuel for cars, vacations) – $6K/yr
Insurance – $2K/yr
Other (clothing, gifts, doctor, etc): $9K/yr
Do you have a budget? If so, how do you implement it?
I keep an excel spreadsheet that I use to track both our monthly budget and net worth.
What percentage of your gross income do you save and how has that changed over time?
After taxes and deductions, we currently save around $125K/yr plus we both max out pre-tax 401K contributions (~$18K each plus company match).
We have increased our savings over time as our incomes grows we try to maintain the same level of spending.
What is your favorite thing to spend money on/your secret splurge?
Travel. We love to visit new places/countries whenever possible.
INVEST
What is your investment philosophy/plan?
I would like to increase our investments in solid dividend companies/index funds to provide cash flow to replace our income.
I believe emerging markets have a huge opportunity ahead of them as with ever increasing technology and communication these areas of the world have the tools, information and resources to industrialize/catch up to the developed world relatively quickly.
On the flip side, I am not a believer in a planned economy being successful over the long term and feel countries with this type of system (China) will at some point face consequences.
What has been your best investment?
Staying the course through downturns.
What has been your worst investment?
Frequent (and impatient) trading in individual securities.
What's been your overall return?
Averaging 8-9% per year
How often do you monitor/review your portfolio?
Monthly for taxable and quarterly for 401K/IRA
NET WORTH
How did you accumulate your net worth?
We accumulated our wealth through diligent saving and investing.
We have always tried to live below our means and save the difference from day one. It is a slow and steady race with a simple formula but it requires discipline and ignoring what others are doing.
What road bumps did you face along the way to becoming a millionaire and how did you handle them?
The markets go up and down in the short term and we have to learn to ignore the fluctuations and focus on the long-term plan.
What are you currently doing to maintain/grow your net worth?
We continue to save a large percentage of our income to grow our net worth.
We have a decent amount of cash now as I have taken some gains and am looking to reinvest this cash to continue to grow our net worth.
Do you have a target net worth you are trying to attain?
Using a 4% withdraw rate and $70K/yr in spending would give me $1.75 million but for safety I would like to reach $2.5 million.
At that point I would like to retire and spend time with family & volunteering to help others.
How old were you when you made your first million and have you had any significant behavior shifts since then?
We crossed the million dollar net worth mark when I was 33 years old and if anything I have become more frugal.
If you could rewind to when you first started out, what would you do differently?
I would have saved more as soon as I graduated from college and I would have invested entirely in index funds.
Additionally, I would have purchased a duplex or quad to initially live in which would have become a solid long term investment.
What money mistakes have you made along the way that others can learn from?
We have only ever purchased used cars but we did buy nicer used cars and should have just purchased used economy vehicles. Automobiles just depreciate and I now feel anything over the basics ends up being a waste.
In the past I invested in number of individual stocks but the returns ended up being worse/same as low cost index funds. I should have just started and always invested in low cost index funds as I would have a higher net worth today.
If you had to give advice to ESI Money readers about how to become wealthy, what would it be?
Well it's easy to say but hard to do: Live below your means, save and invest the difference and you will eventually become wealthy.
For young people out there I would say avoid student debt and get an education/degree that provide a skill that is marketable. One of the worst financial mistakes you can make is to take out a boatload of debt and then have a degree in art history (sorry to pick on art majors) that is not marketable/has little earning potential in the economy.
We had a family ask us about sending their child to an elite private school as he got in but did not get a scholarship – the annual all-in cost would end up being ~$75K/yr. I told them that they should send him to the state school (where he got a full scholarship) and invest the $75K/yr for 4 years in the market as after 20 years @ 8% he would be in his late 30's with that ~$1.25 million, along with what he could save (a similar amount), a pretty good education and likely the freedom to do whatever he wanted from then on.
For the curious ESI readers, they were not fond of my suggestion and he ended up enrolling at the private university.
FUTURE
What are your plans for the future regarding lifestyle?
My current goal is to reach a net worth of $2.5 million and then retire.
What are your retirement plans?
I would like to spend my retirement (hopefully early retirement) by volunteering to help others who are less fortunate.
We would also like to spend more time with family as well as world travel at very relaxed pace.
Are there any issues in retirement that concern you? If so, how are you planning to address them?
My biggest concern is medical costs in retirement with the all the uncertainty around this in the US. We are considering living abroad where there is easily accessible and similar care at much lower costs.
MISCELLANEOUS
How did you learn about finances and at what age did it 'click'? Was it from family, books, forced to learn as wealth grew, etc.?
I was interested in finance from a young age and learned through a combination of my thirst for knowledge and education.
Who inspired you to excel in life? Who are your heroes?
I would not say I have excelled in life as they are many others who are much more successful (in numerous ways) than I am.
Do you give to charity? Why or why not? If you do, what percent of time/money do you give?
Yes, we give to our church & charities on a regular basis and give approx. ~$1K/month.
We are very fortunate (as I believe everyone who writes in this series is) and firmly believe we should give back to help others who are less fortunate.
Do you plan to leave an inheritance for your heirs (how do you plan to distribute your wealth at your death)? What are your reasons behind this plan?
We have setup revocable trusts for ourselves and if something would happen our assets would go into an irrevocable trust for our daughter.
This provides a safety net in case of an unexpected tragedy but beyond that we have not determined what to do with any potential inheritance.