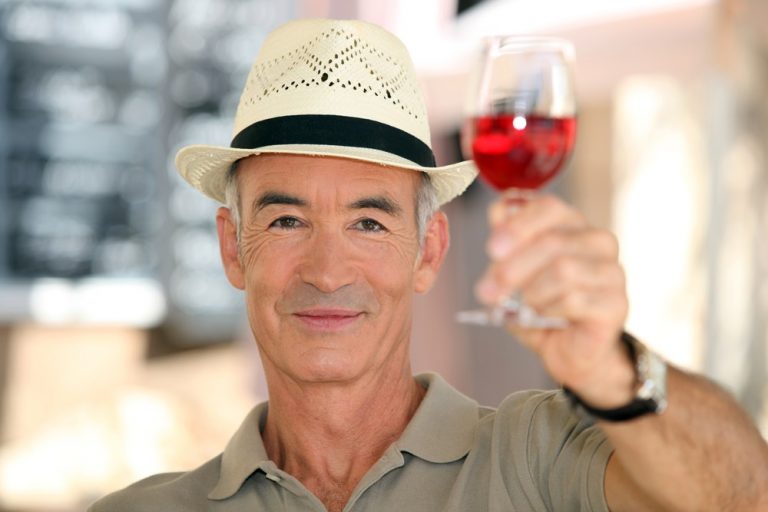 Here's our latest interview with a millionaire as we seek to learn from those who have grown their wealth to high heights.
If you'd like to be considered for an interview, drop me a note and we can chat about specifics.
My questions are in bold italics and his responses follow in black.
Let's get started…
OVERVIEW
How old are you (and spouse if applicable, plus how long you've been married)?
I am a 67-year-old widower. I was married for a total of 41 years.
Do you have kids/family (if so, how old are they)?
I have one daughter who is 39 years of age.
What area of the country do you live in (and urban or rural)?
I live in a suburban neighborhood in a mid-sized city in Arizona.
What is your current net worth?
My current net worth is $1.5 million.
What are the main assets that make up your net worth (stocks, real estate, business, home, retirement accounts, etc.) and any debt that offsets part of these?
Liquid Assets: I currently have just over $1 million in two IRAs and one non-IRA account managed by my financial advisor. The breakdown is approximately 60% stocks (index funds), 30% bonds, and 10% cash. Cash for everyday living expenses as well as emergency backup includes $65,000 in local banks.
Primary residence: $384,000 (mortgage is paid off).
Three vehicles: $43,000 total (Kelly Blue Book)
Time Share: $15,000 (low ball estimate)
Household: $4,000
I have no debt.
EARN
What is your job?
Three years ago, I retired from my "9-to-5" job, but I continue to do a minimal amount of work with my side hustle.
The majority of my career was spent managing the environmental science and archaeology projects for a large consulting firm.
In addition, beginning 20 years ago, I also began teaching online as an adjunct at various colleges and universities.
What is your annual income?
I currently make just $12,000 per year teaching online after retiring from my career position, as well as scaling back other teaching assignments.
Social Security will be $33,000/yr. beginning next month, and I'm currently withdrawing 2.2% of my IRAs.
Tell us about your income performance over time. What was the starting salary of your first job and how did it grow from there?
Due to my remarkably advanced age, I began early jobs at $1.25 per hour (minimum wage) in the late 60s and early 70s.
My initial professional job earned me a mind blowing $14,000 per year in the mid-70s.
In the latter part of my career, I was averaging $90-$95,000 per year at my regular job, as well as another $30-$50,000 per year from teaching assignments.
What tips do you have for others who want to grow their income?
Loyalty to an employer must be mixed with a regular assessment of your income level – don't get too complacent, even with a job that you love. Always be aware of where you stand and be ready to negotiate raises based upon your performance.
Consider the appropriateness of a side gig or side hustle.
What's your work-life balance look like?
Since retiring, the balance has been outstanding – one half to one hour of work per day, followed by freedom and independence.
Do you have any sources of income besides your career? If so, can you list them, give us a feel for how much you earn with each, and offer some insight into how you developed them?
In addition to my regular career, as mentioned, the other main source of income was the online teaching.
For a number of years, I also received a very small annual royalty from the publication of a book in 2001.
At various times, I also supplement my income with other writing and editing assignments, and I assisted my wife in the preparation and sale of her craftwork.
However, the overwhelming majority of extra income came from the online teaching assignments.
SAVE
What is your annual spending?
Since retiring, it has ranged from $48,000 to approximately $53,000.
What are the main categories (expenses) this spending breaks into?
Expenditures in 2017:
Travel: $ 6,163.04
Hobbies: $ 5,425.01
Utilities: $ 4,947.62
Groceries: $ 4,428.55
Restaurants: $ 4,088.39
Cable: $ 4,053.35
Automotive: $ 3,783.02
Insurance: $ 3,470.60
Gifts: $ 3,250.00
Taxes: $ 3,091.53
Home Maintenance: $ 2,571.30
Other Categories: $ 8,190.45
Total: $ 53,462.86
Remember, this is for a single retired guy – in previous years it was remarkably different.
Do you have a budget? If so, how do you implement it?
I use a good budgeting tool connected to my online banking accounts.
I use it primarily based upon my interest in keeping track of how spending either stays the same, or changes through time.
Fortunately, I don't need to use it to control my spending, as my expenditures could safely be increased quite a bit.
What percentage of your gross income do you save and how has that changed over time?
In my current situation, I am less concerned about saving, although it has averaged a very basic $1,000 per year since retiring.
When I begin receiving Social Security next month, I will probably start setting aside $6-8,000 per year in additional savings.
What is your favorite thing to spend money on/your secret splurge?
There are definitely several new interests occurring, but at this point the favorite is the acquisition of historic vehicles.
INVEST
What is your investment philosophy/plan?
In collaboration with my financial advisor, I am simply following the retirement formula of diversified investment in the stock market based upon a goal of protection with growth.
What has been your best investment?
Like many folks, I made the mistake of not starting very early with investments. Therefore, I would have to say that the best investment occurred when I got together with a qualified financial advisor to do the rollover of my 401(k) into index funds and bonds. I don't own individual stocks (I also invested in my future by paying off my mortgage).
What has been your worst investment?
Prior to retiring, I must admit I was pretty tight with a buck; however, my worst investment would probably be the purchase of new cars instead of used cars.
What's been your overall return?
During the years that I contributed to the 401(k), overall return was approximately 8%. Since rolling it over three years ago into an IRA, the return has been 19%, obviously as a result of what has occurred in the market.
How often do you monitor/review your portfolio?
I know that as a retiree, I'm not supposed to fret about it on a regular basis. However, based upon my continued interest, I check it more than once a week.
NET WORTH
How did you accumulate your net worth?
I have always tried to turn hobbies into money.
This included an early interest in archaeology, which produced a lot of writing, which led to publication of a book.
The same interest led to the second income of teaching online. After completing two master's degrees, I was feeling overeducated, and decided I wasn't going to waste the results of any education I had received. So, I was managing environmental science and archaeology contracts during the day, and teaching pretty much the same subjects online.
My original plan was to save everything that I was making from teaching and apply it toward retirement. Life became very expensive, however, and the direct separation of the two incomes did not occur cleanly. It did, however, allow my wife and me the eventual opportunity to more effectively focus on maximizing 401(k) deductions for each of our primary jobs.
What road bumps did you face along the way to becoming a millionaire and how did you handle them?
I would love to say that I executed a brilliant plan, but frankly, I simply muddled through whenever we hit a roadblock.
For the first half of our marriage, it was a constant struggle to stay ahead of the game. We made the major mistake of relying on credit cards when we had an unexpected payment to make. This was really the trigger for me to start the second job in order for us to get back on track.
What are you currently doing to maintain/grow your net worth?
I am in regular contact with my financial advisor and we have had numerous discussions about minor changes in the portfolio (I've learned a great deal in the last three years!)
Do you have a target net worth you are trying to attain?
Throughout my career, my wife and I had a target of $1 million. What's interesting about it is the fact that we had no specific reason for naming that amount as the magic number.
When we were in our 30s and 40s, I wish that I had been aware of specific methods for attempting to determine how much we were actually going to need after retirement.
Going forward, I'm currently shooting for $2 million in net worth.
How old were you when you made your first million and have you had any significant behavior shifts since then?
I was probably 62 or 63. Since retiring at the age of 65, my life has been one giant significant behavior shift.
If you could rewind to when you first started out, what would you do differently?
If I had had the time or interest, I would have pursued the acquisition of real estate.
I would only recommend that to those of you with the time and interest to learn everything that you can about it, due to the obvious risks involved. I do recognize it, however, as an excellent method for wealth accumulation.
What money mistakes have you made along the way that others can learn from?
I would have avoided debt like the plague, and I would've purchased used cars instead of new ones.
If you had to give advice to ESI Money readers about how to become wealthy, what would it be?
I would recommend starting very early to save money and to invest it. I would focus on financial goals and not be swayed by marketers whose job it is to convince you to spend your money. You and your family members are the only ones that should decide what you need and what you really want.
If you have the opportunity to contribute to a 401(k) at your place of employment, jump on it! The best way to become wealthy is to save by never even seeing the money, getting free money from your employer, and having it compound through time. If you automate your saving and allow it to compound through time, you will accumulate wealth.
Plan to increase your sources of income. In my case, I found teaching online to be extremely convenient, as it can be done not only from home, but from pretty much anywhere. It also produced not only the direct income through the years, but it substantially increased my future Social Security income, which I will be receiving very shortly.
FUTURE
What are your plans for the future regarding lifestyle?
My future plans regarding lifestyle include continuing a much more relaxed existence than what was occurring during my working years.
The feeling of contentment and independence now is indescribable after having to answer to employers for all of my working life.
What are your retirement plans?
When I retired my goals included visiting the grandkids, teaching, hiking, biking, traveling, writing, working out, socializing, and volunteering and/or giving. During the last three years, I've started doing all of these activities.
I may even throw in a cruise or two in the next few years.
Financially, I'm going to continue teaching for at least a few more years, and I'm going to continue to learn more about management of my portfolio.
Are there any issues in retirement that concern you? If so, how are you planning to address them?
Frankly, I feel that I have been very lucky financially. However, a concern on everyone's mind is the cost of healthcare as we age. I have a reasonably good idea of the potential costs involved for an average individual, but as we know, no one is average! I do feel good that I have a long-term care policy that I've held since I was in my 40s, so it is affordable even now.
MISCELLANEOUS
How did you learn about finances and at what age did it 'click'? Was it from family, books, forced to learn as wealth grew, etc.?
My parents lived through the Great Depression and were quite frugal.
I grew up being relatively frugal myself, and then life happened.
As many people experience, my wife and I would save diligently to buy something that we either needed or wanted, and immediately after buying it, the washing machine would break down, the car would break down, etc. We were both eventually fortunate enough to have 401(k) accounts available at our places of employment.
Who inspired you to excel in life? Who are your heroes?
I definitely looked up to my father for the kind of person he was as well as his outlook on the management of finances. He came from a relatively poor background. He did not attend college, and admitted to me at one point that he had trouble making it through high school. However, he retired as the base commander at one of the largest Air Force bases in the world.
Do you give to charity? Why or why not? If you do, what percent of time/money do you give?
I do give to charity, and it has been a combination of both time and money.
The money that has been given has been approximately 10% of my income through the years.
I feel as though I now can afford to give more in both time and money.
I really like the idea of what I refer to as clandestine philanthropy – the act of giving without getting credit for it. I'm looking into the best way of accomplishing this.
Do you plan to leave an inheritance for your heirs (how do you plan to distribute your wealth at your death)? What are your reasons behind this plan?
I do plan to leave everything to one family member. She deserves it.