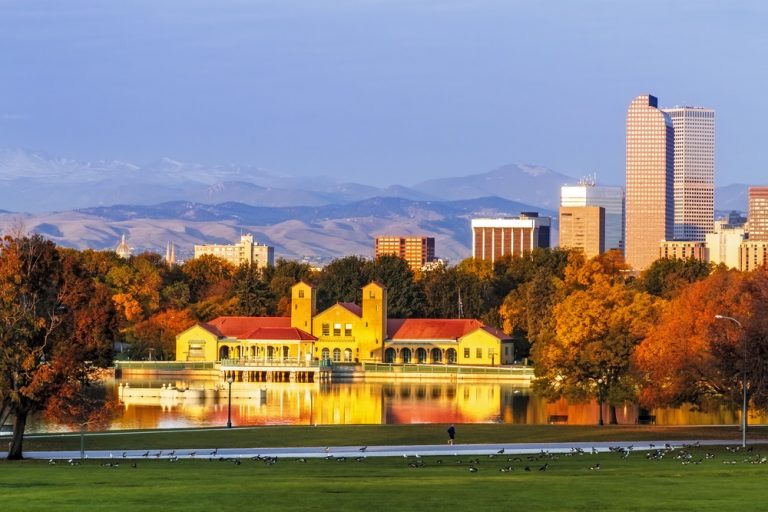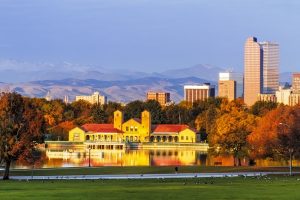 Here's our latest interview with a millionaire as we seek to learn from those who have grown their wealth to high heights.
If you'd like to be considered for an interview, drop me a note and we can chat about specifics.
Today we have the writer at The Frugal Siblings.
My questions are in bold italics and his responses follow in black.
Let's get started…
OVERVIEW
How old are you (and spouse if applicable, plus how long you've been married)?
My wife and I are 30 years old. We were married 8 years ago right after we both graduated college. Before we got married we had dated for 2 years.
Do you have kids/family (if so, how old are they)?
We have a 5 year old daughter in kindergarten and a 3 year old son in part time preschool.
What area of the country do you live in (and urban or rural)?
We live in the suburbs of Denver.
My wife and I both went to school in the city but found that we were not really cut out to live in the city. Once we both graduated we moved to the same area I went to high school and settled down.
What is your current net worth?
Our current net worth is about $1.1M.
My goal was to have a net worth of $1M by the time my wife and I turned 30. We just barely made it by counting things like our cars and our kids 529 plans. We have since continued to ride the stock market surge.
What are the main assets that make up your net worth (stocks, real estate, business, home, retirement accounts, etc.) and any debt that offsets part of these?
House: $300K
Cabin: $175K
Taxable accounts: $200K
Pre-Tax accounts (401K, IRA): $250K
Post-Tax accounts (Roth): $150K
Cash and Bonds: $25K
Total: $1.1M
I was lucky to graduate in December of 2009 with a decent job. I have been stocking away money in index funds ever since. I inherited the cabin about a year ago. Before that we had full access to it without being responsible for the costs or maintenance so it was a mixed blessing.
We do not have any debt. I have never really been all that comfortable with debt so my wife and I have been very aggressive about paying down debt. We bought our house with a 30-year loan, later refinanced it to a 15-year loan, and then paid it off 7 years after buying our house.
EARN
What is your job?
I am an electrical engineer. I am involved with the machines that make beverage containers.
I end up doing a lot of travel (domestic and international) to support the machines. I have been to New York, Ohio, Mexico, Poland, Brazil, and Colombia in 2017. In 2018 I have been to Ohio so far but also have Arizona and New York on the horizon.
The company I work for has only 11 people so we really don't have titles. That being said I am the 5th most senior person there. I started there in my senior year of high school and worked almost full time while getting my engineering degree. After graduating college I went to work the next day as a full time salaried employee.
My wife takes care of the kids and house. Both kids are very busy with activities so it falls on her to track who goes where and what needs to be done. It is amazing how busy two kids can be and how much work it is. Prior to our kids being born my wife worked part time as a nutritionist in a nursing home.
What is your annual income?
I make six figures. I find that if I think of my income in terms of the US median income it helps me to appreciate the good place I am in.
My income is more than double the national household median income ($60K). The reason I do not discuss my exact income is because it is very dependent on the health of the cyclical industry I work in (and my blog is only semi-anonymous).
Tell us about your income performance over time. What was the starting salary of your first job and how did it grow from there?
My full time starting salary was $51K. As mentioned the industry I work in is very cyclical. I have had raises as large as 48% and pay cuts as large as -5%.
At this point I have plateaued and my income is pretty much paired with the health of my industry but I am very content with that.
What tips do you have for others who want to grow their income?
I have been lucky enough to find an industry that is very niche. I have taken the time to learn the equipment and programming and I spend my fair share of time on the road. This has allowed me to become very specialized. Due to me being so specialized I am able to be highly compensated.
I got lucky and sort of stumbled into the job I am currently at. I am not sure that my career path is something you could plan. That being said an engineering degree is very valuable so it is likely that if I had to start over in another industry I could still make low six figures.
My advice to someone just starting out is to always think about how you can make things better. Can you make a process more efficient? Can you make your boss's life better somehow? Could you make the same thing for less money? If you can always question everything you do and improve then you really stand out.
What's your work-life balance look like?
My work-life balance is a mixed blessing. On one hand I am gone for a third of the year on work trips but on the other hand my wife is able to focus on the children and home. In addition not many people can even begin to consider FIRE much less at the ripe old age of 35 or 40.
For the next five years or so I think I am going to be leaning more towards the work side of work-life balance but after that I think things are going to change.
Do you have any sources of income besides your career? If so, can you list them, give us a feel for how much you earn with each, and offer some insight into how you developed them?
I don't really have any major income outside of work. I have found that by focusing on my main job I have had the best return on effort.
I have tried taking surveys online using Mechanical Turk and Swagbucks but I ended up only earning a few dollars an hour. I also enjoy writing on my blog but have no plans to monetize it.
From a 4% rule point of view my investments could generate about $24K per year. The only income I actually take from my investments is the dividends from my taxed portfolio. This amounts to about $4K per year.
SAVE
What is your annual spending?
We do not really track our expenses. I have put together a sample budget and it puts us in the ballpark of spending $45K a year (we almost certainly spend more).
We own our two cars, cabin, and house outright. Our main costs are taxes, food, and insurance in that order.
If we had to we could cut our annual expenses to about $30K a year. This would be via some conventional things like eating out less and unconventional things like moving to a 1 car family. I would not want to maintain this level of spending but it is nice to know what our "core" costs are.
We are fairly frugal in our spending choices so we do not really need to track every penny. Based on how much we saved in 2017 (amount saved/pre-tax income) our savings rate is 45%. I don't have a target for our savings rate but anything over 40% seems good to me.
What are the main categories (expenses) this spending breaks into?
As mentioned above our main expenses are taxes, food, and insurance. We do our best to avoid taxes in an honest way but there is not much we can do. We really enjoy our food so we choose to spend in this category. We rarely eat out due to my son having an allergy. The majority of food spending is for quality ingredients.
Insurance in something that I know we could cut back on but keep in place as a safety net. Insurance includes home, cabin (both not required due to us owning both outright), full coverage on both cars, life, and umbrella.
Do you have a budget? If so, how do you implement it?
We do not have a budget. I have all of our accounts on Mint.com and monitor spending that way.
For the most part I only try to keep an eye out for fraud. In the big picture my wife and I just evaluate every purchase to see if it brings us value.
I think if we were to have a true budget that we were trying to stick to we would actually end up spending more money. Mentally if I have $800 a month to spend on groceries I think we would feel the need to use all $800.
What percentage of your gross income do you save and how has that changed over time?
We save about 45% of our income. This is based on how much we saved last year divided by our pre-tax income.
Over time this number has gone up significantly. Our standard of living has been extremely steady and our income has gone up. Due to our income leveling out going forward I expect we will stay at about 45%.
What is your favorite thing to spend money on/your secret splurge?
Food is our favorite thing to spend on by far. My wife is an excellent cook and we all have a lot of fun trying new recipes. We also like our cookbooks (America's Test Kitchen) and Pressure cookers.
INVEST
What is your investment philosophy/plan?
I am a buy and hold index investor. I have tried my hand at picking stocks and learned my lesson.
That being said I have a weakness for dividends. I simply love seeing a healthy check hit our checking account every quarter. Because of this about a third of our taxable investing account is in Vanguard High Dividend Yield Index. This is not ideal from a tax or long term return point of view but it brings me joy.
What has been your best investment?
Family and relationships. This includes my relationship with my wife, my sister ("Sis"), mom, and step-dad, and kids. From a money point of view having a strong relationship with my wife allows for me to focus on work. I have had strong relationships with my co-workers save me when I had some issues at work.
What has been your worst investment?
All of the time I invested filling out surveys trying to earn a few extra dollars. The amount of work required to make any kind of significant money was just too much for me. The effort did not compound either so overall not much of a win.
What's been your overall return?
My overall return is roughly the same as Vanguard Total Stock Market Index. I am perfectly happy to match the market.
How often do you monitor/review your portfolio?
I try to update my net worth once a month. As part of this update I review my portfolio. I use Mint.com for my spending but I do not have my investing accounts linked.
NET WORTH
How did you accumulate your net worth?
We accumulated our net worth with a combination of a good job, good market timing, and a small inheritance. As previously discussed I am an engineer. That degree has played a large part in giving me the foundation to earn a high income. I then managed to leverage that up into a very high income by becoming very specialized in my field.
I graduated college in 2009 with a small amount in the stock market so overall my losses were small. I then proceeded to save and invest diligently as the market rebounded over the last 8 years and that has done well for me. I started out by picking individual stocks but now exclusively use index funds to invest. I do not have any "alternative" investments at the moment but I am interested in some of the solar funds that both help the environment and yield 6-7% return.
Last, about a year ago we inherited our cabin. We love our cabin but as I said it was a bit of a mixed blessing for us due to all of the cost and work we inherited with it. If it were not for the emotional angle we would much rather have the value of the cabin in cash.
What road bumps did you face along the way to becoming a millionaire and how did you handle them?
Our journey to becoming a millionaire has been very smooth. The biggest bumps to becoming a millionaire were probably self-inflicted in that we like to buy new cars. Over the long run this probably cost us thousands of dollars but because we were modest in the make and models we bought it did not hurt us too bad. Going forward I expect we will continue to do the same thing.
What are you currently doing to maintain/grow your net worth?
I like breaking things down into ESI because each aspect is so important to net worth.
E: I am going to continue to advance in my specialized field. As with all industries things are advancing. I would like to be pushing the advancements and be a force for improvement.
S: We have a very strong savings rate at the moment. It is very important to avoid lifestyle inflation. I want to continue to resist "keeping up with the Joneses" and keep my savings rate over 40%. This year I might actually try to track each purchase in order to see if there is any obvious room for improvement.
I: I am going to try not to watch the market. When I have money to invest it goes into the index funds and stays there. I thought the market top was back in 2015 and the following 2 years have shown me that I really don't know what I am talking about. I also plan on exploring some solar funds in order to help the environment and diversify a bit.
Do you have a target net worth you are trying to attain?
I have 3 different levels of net worth I would like to obtain based on different styles of financial independence. I only count investments towards these goals because only investments will generate cash flow that can be lived on.
Basic FI: 1M invested (30K/year @ 3%)
Full FI: 1.4M invested (30K/year @ 3%, +16K/Year @4%)
Baller FI: 2.3M invested (30K/year @3%, +16K/year @4%, +40K/year @4.5%)
Each level of FI would provide a different lifestyle and allow for different adventures. Right now my wife and I seem to be settling into aiming for "Full FI" with some occasional work to play around in "Baller FI" on occasion
How old were you when you made your first million and have you had any significant behavior shifts since then?
I had an aspiration to be a millionaire before I turned 30. I just barely made it by counting things I would not normally count towards my net worth. I have not really had much time to change my behavior. If I had to guess going forward our savings rate might slip a bit as we relax our frugality.
If you could rewind to when you first started out, what would you do differently?
The biggest regret I have from starting out is how little I tried in college. In the grand scheme of things this really did not make any difference to my net worth or career.
What money mistakes have you made along the way that others can learn from?
When I was first starting out I was simply amazed by the concept of a dividend. Once every few months this company would just send you a check! Instead of understanding the company, why the dividend was big, or how it was going to be sustained I simply bought the companies with the largest dividend. This led to REIT (real estate investment trust) stocks and some very big losses. To this day I still do not care for REIT stocks or funds due to the bad experiences I have had.
If you had to give advice to ESI Money readers about how to become wealthy, what would it be?
My advice is to take the time to learn about money. I am a numbers nerd and probably read 2-3 financial blog posts a day. I don't think you need to be that crazy about it but if you take the time to read a few key books (The Millionaire Next Door, The Simple Path the wealth, and possibly, The Total Money Makeover) you will be leaps and bounds ahead of most people. Once you have the core knowledge you will be able to move down the ESI path.
FUTURE
What are your plans for the future regarding lifestyle?
As of now main focus is getting to my various levels of FI. According to my oh so precise excel sheet I should hit my three levels at age 33, 38, and 42. From discussions with my wife we are going to see where we are when we turn 35 and when we turn 40 to see if it makes sense to keep working or if it makes sense to change direction.
As far as my dream retirement I would end up at the cabin full time. We would then use it as a home base to travel some. This plan would have to be after the kids have left for college. As of now my wife does not agree with this plan but I have some time to convince her.
What are your retirement plans?
Once we make our net worth level mentioned above my wife and I will have a tough decision about what to do next. We have made a lot of tradeoffs to try to hit financial independence but once we are there we will have to look really hard at what might need to change.
To be more specific once we are secure financially I am not sure we will work in quite the same style as we do now. It is possible I will slow down to some degree. I enjoy what I do and I enjoy the travel I do for work but the sacrifice from my family is huge.
Are there any issues in retirement that concern you? If so, how are you planning to address them?
Healthcare is always a worry. I worry both that someone we love will get sick and need moral or financial support and that health insurance will get so messed up that it will be impossible to obtain reasonably. I plan to mitigate these two risks by simply having a larger nest egg than we probably really need. That extra chunk of money will be for increased premiums or medical tourism as needed.
MISCELLANEOUS
How did you learn about finances and at what age did it 'click'? Was it from family, books, forced to learn as wealth grew, etc.?
I have been investing since I was 14. I remember getting a check every quarter from my Philip Morris (MO) and Ford (F) stock and being amazed by it. As I got older I made many poor stock picks and realized I was more of a mutual fund person. I opened a Roth IRA at 16 when I got my first job.
I remember reading money magazine in high school about people retiring at 55. For a while that was "early" for me. I then stumbled upon Mr Money Mustache (surprise) among many other blogs that completely changed my reference. This had to be around 2012.
From an early age I wanted to learn about money. I started with Money Magazine in high school. I remember reading The Millionaire Next Door in my teens. From there I switched to podcasts and dabbled in Suze Orman and Dave Ramsey. I then moved into the FIRE scene with MMM and the numerous other blogs.
Who inspired you to excel in life? Who are your heroes?
My biggest inspiration to excel in life is my biological father. He was terrible with money and put himself in many stressful situations that bled over into my life growing up. In a way he is my anti-hero. I have always known I don't want to put myself in the same situations he put our family in. To this day he and I have a very rocky relationship.
Do you give to charity? Why or why not? If you do, what percent of time/money do you give?
We give a small amount to charity. This amounts to maybe $2K or $3K a year. This is something that I ponder quite a bit. I am not very religious but have always been drawn to the concept of a tithe (a literal 10% of your income being donated).
That being said I also see a good portion of my taxes going towards taking care of the needy, poor, and elderly. In 2017 my medicaid and social security was over $10K and income tax was $21K. I cannot claim that all of that goes to charity but I am comfortable saying well over half goes to charity. This does not count sales tax, state tax, property tax, and various other areas that the government takes their cut.
In retirement I would like to establish a sizeable donor advised fund. I like the idea of being able to allow a nest egg to grow and gift the dividends to worthy causes. Ideally the size of the fund would allow us to donate close to 10% of our expenses since we won't be paying nearly as much in taxes.
Do you plan to leave an inheritance for your heirs (how do you plan to distribute your wealth at your death)? What are your reasons behind this plan?
I have not thought about this much. I want my kids to have their own struggles and trials. I think the worst thing a parent can do is to step in and save a child when they need to learn an important lesson. That being said I got a loan from my parents for a down payment, a paid for wedding from the in-laws, and my college tuition paid.
Assuming I can prevent my child from becoming entitled I think it is more important to help them during their journey such as paying for college tuition (limited to in-state public) or taking a nice extended family trip every once in a while.