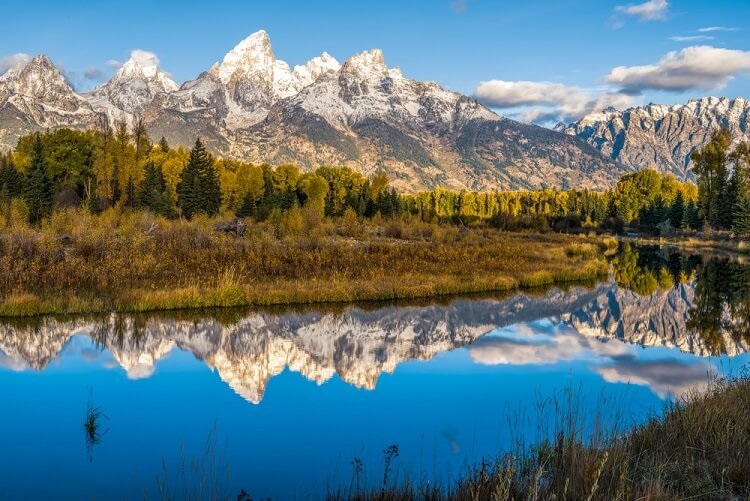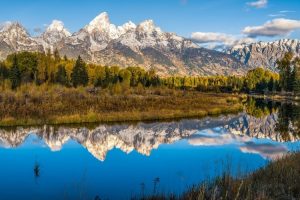 Here's our latest interview with a millionaire as we seek to learn from those who have grown their wealth to high heights.
If you'd like to be considered for an interview, drop me a note and we can chat about specifics.
My questions are in bold italics and his responses follow in black.
Let's get started…
OVERVIEW
How old are you (and spouse if applicable, plus how long you've been married)?
I am 37 years old and I recently got married 2 years ago. My wife is 33.
I was raised to understand delayed gratification and I never wanted to get married unless I met someone that matched my important personal values and vice versa.
I met my future wife through a friend and within 6 months, I knew she was the one. Now if you know me, you would know how rational I am and how I analyze and assess risks and situations so this was certainly not expected of me.
Do you have kids/family (if so, how old are they)?
No kids yet. Just some awesome dogs.
What area of the country do you live in (and urban or rural)?
Urban.
What is your current net worth?
$4.4 million
What are the main assets that make up your net worth (stocks, real estate, business, home, retirement accounts, etc.) and any debt that offsets part of these?
Investments in funds, cash, real estate, and multiple businesses.
Funds (post tax investments) + Retirement (pre-tax): $1.4 million
Cash: $350k
Properties: $1.5 million
Businesses value (conservative estimate): $1 million
Misc rest: $200k
Liabilities include loan remaining on 3 properties (approx $600k). Student loans at $70k (1.625% interest and 3.6% for my wife's). No other liabilities.
EARN
What is your job?
I am a medical professional/practitioner and an educator of other medical professionals.
I also own properties.
My wife works in healthcare also, but her salary is minimal ($50k) and does not contribute to the net worth discussion as her income is spent on discretionary spending.
What is your annual income?
Adjusted gross income for 2017 was $471k.
I run multiple businesses and use tax rules to my maximum benefit. If I were a w2 employee, the AGI would be higher.
Tell us about your income performance over time. What was the starting salary of your first job and how did it grow from there?
My income started at sub-100k without any benefits as an employee. I realized that to succeed in life, one has to take control of one's future and destiny.
As such in my field, the answer was and still is, ownership. I believe that all risks can be calculated and made instead into an active decision. Information and data is how risks can be abated. I don't come from a wealthy family, but I do come from a family that taught me that I could do anything that I wanted.
I learned everything that I could about business. I read books out of my field. I read and learned from both successful people and those that failed. The failures were equally interesting with a common theme of why they failed.
I took a $500k loan to open my business. I was in the black immediately after the first month. I expanded my business and ended up with close to $900k in debt. Remember, I don't mind delayed gratification so I snowballed my debt payments and in under 5 years, all my business debt was gone.
I paid myself a reasonable salary during those years and realized how much tax advantages owning a business could offer. I put money back into the business instead of myself or luxuries until my debt was paid.
In those years, my salary was variable, but in the 100s — again business tax benefits in reality make that number higher. Now, my AGI is much higher, but a lot of that is actually for after tax investments.
What tips do you have for others who want to grow their income?
In business success, it is not necessarily how hard one works. There is a misconception that more time, more hours, more dedication is the answer. Yes, that is partially a factor, but it is not the sole factor.
Success in business comes in understanding the psychology of people and understanding social skills. People buy from those that they like. This would also correlate in a corporate environment, people hire and promote those that they like too. You may be the best at a certain skill, but if you're socially inept, you will not succeed. Learn and improve both your professional and social skills.
What's your work-life balance look like?
Great. I chose to become a medical professional because the autonomy and the work schedule appealed to me. I believe that you create the future and destiny that you want. For myself that meant an easy work schedule M-Th with a scheduled lunch. I love 3 day weekends. I use the Fridays to work my other businesses. My ultimate goal is location, time and financial independence.
Do you have any sources of income besides your career? If so, can you list them, give us a feel for how much you earn with each, and offer some insight into how you developed them?
I created an education course that has helped many other professionals improve and increase the productivity of their offices. Since it is online based, it scales quite well with minimal time needed now. The work is front loaded with years of preparation to launch it. The course continues to grow in both massive reproducible success for my users and monetary success for myself. Brand name recognition is increasing and will reach, in my opinion, much larger rates of growth in the upcoming future.
There is a lot of money to be made in education. I have a business partner that I bounce ideas off back and forth and he owns one of the fastest growing education companies in the US. My business is utilized by his company during down time as one of their training locations and I receive monthly passive income through that partnership also.
I also own real estate and own 3 rental properties in addition to my main home.
SAVE
What is your annual spending?
That is a difficult one to quantify unless I hire my CPA and we sit down and we label everything that is spent through businesses.
With multiple businesses, the opportunity to use business for legitimate expenses increases and greatly reduces your personal expenses.
My primary residence, bought at the height of the recession, is only $2500 a month. I pay for luxury cars (a couple years old used as to not take the immediate depreciation hit) cash so I do not have car debt.
All CCs (business and personal) are paid off every month. Part of financial success comes from having frank discussions with one's spouse about budgeting and how money is spent. We agree that savings of at least 10k per month comes first and foremost. In actuality, I believe we save ~15k a month because my wife is on my retirement plans for my companies and her primary job.
What are the main categories (expenses) this spending breaks into?
Mortgage
insurances (of every type and expensable whenever possible)
groceries
dining out
For my wife, we will have to say shopping for clothes (although that has greatly diminished in the recent past).
For myself, cars and car maintenance. I always have 2 cars for myself 🙂
We take very fancy vacations every year (business/first class flights/luxury hotels), but a lot of those costs are mitigated by understanding how credit card use and bonuses accumulate. I use my massive points as needed and hire someone to maximize my points for international travel and take very nice trips every year.
Do you have a budget? If so, how do you implement it?
I am in charge of all financials. I run all the businesses and have a bookkeeper and CPA that manage the books for those.
We save a minimum of 10k a month and average likely 15k a month savings. Last year liquid retirement and post tax savings was close to 250k IIRC.
I pay all the bills for home and my wife is free to spend her earnings from work on whatever she wants.
What percentage of your gross income do you save and how has that changed over time?
That is hard to quantify because again, my defined actual net income is not known and my investments are invested through one of my LLCs and money is transferred between companies.
Last year in "safe" investments of mutual funds and similar investments, I saved over 250k. I also spent 130k rehabbing a house on top of that which if I didn't have, could have been shifted to "safe" and traditional savings.
What is your favorite thing to spend money on/your secret splurge?
I love German cars and always have 2 for myself. I also love luxury watches. And I love boats.
INVEST
What is your investment philosophy/plan?
I view investments in risk pools. I always have my fill of "traditional" and more "predictable" investments into mutual funds.
Like I said, I aim for 10k a month minimum. I maximize pre-tax dollars savings through work and my wife through my work and her job. I also save after-tax dollars too which I count towards this. Some people have the notion that only retirement savings should be pre-tax dollars. It doesn't matter if savings are pre or post tax.
When I save money away, it gets sent to my investment accounts and now I consider this off limits till I am ready to retire. I will never ever touch this money unless there is some grave situation that life or death depends on. Till then, it will grow and grow.
I also have higher risk pools of money that I put into. Higher risk to me means that my predictability of growth is less known or the chance of losing the money completely is higher. I never allocate money to this pool unless I am OK with losing it completely and/or feel no pressure of investment from it.
For my higher risk pool, I consider this my real estate investments or as of recent for example, throwing money into cryptocoins. For many real estate may be very stable, but for myself I consider it higher risk b/c my understanding of it may be less relative to other people.
I have rental properties that cash flow, but my cash flow is not as high as I wished it to be and in hindsight, based on growth of the stock market, those monies put into purchase/rehab/maintenance etc would have been higher in stock market. But, I am also in a very high growth market so as such, when I sell (1 property I plan to keep forever), I may be rewarded handsomely because of high price growth. But since I don't feel the pull of my mortgages, I may just rent them long term.
There is a great website I randomly discovered called firecalc.com. If you visit it, you can run reports that show you the statistical likelihood of how much you will have at X time based on how much you have right now. I discovered this site many years ago and knew that if I could hit 1 million liquid by age 40 and stopped saving COMPLETELY, I would still have a nice retirement statistically at age 60 something with 3 million in the bank. I have achieved this goal well ahead of age 40. My real goal is to hit 5 million (liquid and not counting real estate etc) by age 50 which means that I need to continue my savings at a high rate. Statistically, I should reach this.
What has been your best investment?
In myself and the push of myself to maximize my free time. I like to work. While I do enjoy nice vacations and sitting on the beach doing absolutely nothing, I do enjoy working and see no point to idly sitting around. I don't work Fridays while my wife does so I have 8 hours or so of complete free and quiet time to myself. I use that time to create and grow businesses.
In my field, I know how to run a well-run business and I know how to reproduce those results in other people. I started out by teaching other doctors at no charge just for fun and when I saw the results were predictable, I decided to create training that is applicable to everyone. Took me years of Fridays to do, but I did. This has paid myself handsome passive income and also affected large positive changes for those that use and learn from it.
In regards to more traditional investments, it is pumping money into my funds. Compounding growth is true and hitting critical mass, which is relative to everyone, causes much larger growth that can blow your mind.
What has been your worst investment?
Real estate. I say this because I like to learn everything that I can about a subject. My knowledge and how to maximize my returns in this field is not as high as I want and for some reason, I just don't have the drive that I would like to further my education. As such, I have houses that cash flow, but not to the levels that I want. But ultimately I am ok with this because I believe in diversification if given the opportunity. I am glad that I have physical real estate as a part of my portfolio among funds, businesses, etc.
What's been your overall return?
I would guesstimate approx 10% for funds through the years. My businesses, ROI is through the roof.
How often do you monitor/review your portfolio?
I look 2x a week. I just have an app on my phone and if I scroll past it, I remember and check.
I won't withdraw or use any investment money until retirement so I am not too concerned about negative swings. I am not the type of person to withdraw funds in market slumps. Actually, I buy more when the market is low. Why not buy low if you have the resources?
NET WORTH
How did you accumulate your net worth?
I did not inherit any money. I was lucky enough to have frugal and money-conscious parents. My dad made 30k in the mid 80s yet he paid for a family with stay at home mom, a house and paid for two college educations.
After college, I was on my own and took out my graduate school loans. My dad always told me: "there will be people smarter than you. There will be people better than you. But we live in a world full of opportunity and information. You can always work harder than anyone." I later adopted that to working smarter than anyone.
Life is what you make of it. If you want to succeed, go for it. No one holds yourself back except yourself.
What road bumps did you face along the way to becoming a millionaire and how did you handle them?
Like I mentioned, I believe in calculated decisions to abate risk. I'd say the biggest obstacles would be people telling me that I couldn't do this or that based on those people's belief systems.
What are you currently doing to maintain/grow your net worth?
I am saving more and working to grow and expand my businesses. As new ventures pop up on the way, I analyze the situation, adapt and pivot if needed to grow. I do all this not mainly for the money, but for the challenge and enjoyment.
Do you have a target net worth you are trying to attain?
My goal is 5 million liquid (not counting other assets) by age 50. If I count other assets, I've achieved it by likely 40.
I believe I will blow past 5 million by 50 and not worry about my retirement even at safe withdrawal rates. I may not even retire at 50 and likely I won't and will transition to a job that gives me location and time independence. I just want the ability to retire and have the opportunity to choose what I want to do at that time.
How old were you when you made your first million and have you had any significant behavior shifts since then?
First million net worth was probably at 34 and liquid 1 million was at prob 37. No shift in behaviour except to talk to my wife and explain our investment goals.
What money mistakes have you made along the way that others can learn from?
If I had a time machine, I'd buy cryptocurrency earlier 🙂
I can think of only a couple of financial mistakes and that includes blowing my first paycheck on an HDTV and not realizing the power of savings between ages 25-29. If I were to do it over, I'd save more and cut back slightly on other expenses.
I did not even save for a Roth IRA back then. But then again, I don't live with regrets. There is nothing that one can do about the past so just acknowledge it and move forward and create the reality that you want.
If you had to give advice to ESI Money readers about how to become wealthy, what would it be?
You have the potential to do whatever you want. Most people are lazy and always full of excuses. That's the truth. We live in a world where all the resources are there. If you want to do something, go for it. Set goals and plans for yourself. Think of where you want to be in 1, 3, 5 and 10 years. Don't worry if you don't meet them fully. Imagining what could be will give you something to aim for.
FUTURE
What are your plans for the future regarding lifestyle?
My goal is location, time and money independence. I want the ability to work for pure challenge or enjoyment. I love my daily job and will be happy and fine working it as needed. But I would be happier if I could wake up at 9 am (instead of 6:40), get a good workout first and then start work at 11 am and then work till 3 somewhere random then go home.
I want to go on vacation or go fishing whenever I want. That's the dream. And if it doesn't happen or doesn't happen till I'm older, that's fine too. I always remind myself everyday of where I am in life and the perspective gives me appreciation for what I have.
What are your retirement plans?
Buying a house in Wyoming on the water.
Traveling between my main home, my beach house and my Wyoming house for trout fishing depending on the weather. In between, flying around the world and visiting new countries and enjoying the culture.
Are there any issues in retirement that concern you? If so, how are you planning to address them?
I don't want to be unhealthy, weak or sick at retirement age. My parents saved and saved for retirement and then when it came time, my mother got sick and passed away and never had a chance to enjoy the fruits of savings that they had waited for their whole life.
There is nothing like being healthy and no money in the world could trade for it. I work out 4x a week and live a healthy lifestyle so that I can enjoy life now and in the future. Part of financial success should be prioritizing yourself and health because healthy people are more productive and successful at their careers.
MISCELLANEOUS
How did you learn about finances and at what age did it 'click'? Was it from family, books, forced to learn as wealth grew, etc.?
I grew up with money-conscious parents. It has clicked for me ever since I was a child. I have never wasted money except for my HDTV that I blew with my first paycheck. I understand that some investments are risky and I accept that and do not view those as failures. I do view paying $3000 for a TV as a waste of money now when that was a large part of my net worth back then.
Who inspired you to excel in life? Who are your heroes?
Those that succeed on their own are those that inspire me. I respect self-made people.
Do you give to charity? Why or why not? If you do, what percent of time/money do you give?
I give to my church and it is a monthly automatic withdrawal. I imagine as I get older, my giving to charities will increase.
Do you plan to leave an inheritance for your heirs (how do you plan to distribute your wealth at your death)? What are your reasons behind this plan?
I plan to leave a lot of money and potential to my heirs. I hope to raise them with financial instincts as I was raised. If not and if they are foolish with money (and as such, I will have failed financial education as a parent), I will protect them from their idiocy and put all the monies into a trust and have distributions based on age and/or relative to their income in life.
I do not want heirs to be non-self-reliant. I do not want heirs to feel enabled by a potential inheritance. I want them to work for it and if they do not, their inheritance will be slowly disbursed.