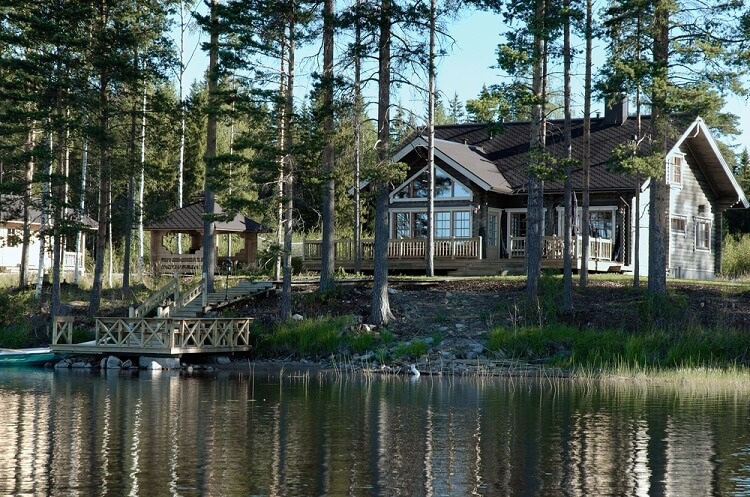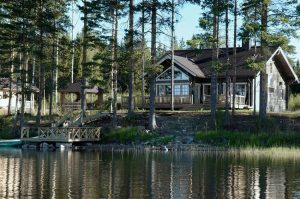 Here's our latest interview with a millionaire as we seek to learn from those who have grown their wealth to high heights.
If you'd like to be considered for an interview, drop me a note and we can chat about specifics.
Today we speak with the blogger at Othala Fehu.
My questions are in bold italics and his responses follow in black.
Let's get started…
OVERVIEW
How old are you (and spouse if applicable, plus how long you've been married)?
We are both 43, married 15 years.
Do you have kids/family (if so, how old are they)?
2 boys ages 8 & 12.
What area of the country do you live in (and urban or rural)?
Midwest small town
What is your current net worth?
$1.7m
What are the main assets that make up your net worth (stocks, real estate, business, home, retirement accounts, etc.) and any debt that offsets part of these?
Pretty even spread between real estate, retirement, and investments (stocks/bonds).
My only debt is mortgage debt, but I still have $400k between 2 properties.
EARN
What is your job?
I am an attorney, so is my wife.
We both work for government.
I am at the County level, she works for the Feds.
What is your annual income?
$80,000 (me)
$130,000 (her)
$30,000 (passive)
Tell us about your income performance over time. What was the starting salary of your first job and how did it grow from there?
We both started around $40k.
Government work means that the pay raises are tied to a schedule and not necessarily performance.
The passive income was built up over time starting from $0.
What tips do you have for others who want to grow their income?
If I were in the private sector, I would job hop.
What's your work-life balance look like?
This is very important to us and our master plan. It is very easy for 2 lawyers to never see each other or their children if they are in the private law world chasing the big bucks. We made a conscious choice to work more civic minded, for decent pay, and come home at 5 o'clock every night.
Do you have any sources of income besides your career? If so, can you list them, give us a feel for how much you earn with each, and offer some insight into how you developed them?
My Dividend portfolio generates about $ 7,500/year and we make about $20,000 from rental income on a vacation property.
I built the stock portfolio by investing all the dividends and adding at least $5,000 new money each year, slow and steady growth.
The rental property we use ourselves and let many family go up as well, we charge some guests in order to cover the taxes and upkeep. This was a family property that we consolidated and bought out everybody else.
SAVE
What is your annual spending?
I think $90,000/year is a solid guesstimate.
What are the main categories (expenses) this spending breaks into?
Mortgages $ 2,250
Property taxes $ 1,010
Dining out $ 700.00
Utilities (2 homes) $ 665.00
Groceries $650.00
Daycare $ 490.00
Cars/Travel $ 423.00
Various types of Insurance $ 421.00
Housekeeping (2 homes) $286.00
Do you have a budget? If so, how do you implement it?
I am definitely the budgeteer in the family. When I met my wife she had $11,000 in a no interest checking account so she wouldn't "bounce any checks".
Mostly the budget is run by a bunch of automated deposits and scheduled payouts. Take human failure out of the equation as much as possible.
I have built up a good amount of trust with my wife by not actually funding any of my reckless schemes over the years.
What percentage of your gross income do you save and how has that changed over time?
I would say we save between $40,000 – $50,000/year out of our salaries between retirement and investments.
This amount goes up almost every year because I do not factor raises into our budget. Most of any raise goes right into assets.
What is your favorite thing to spend money on/your secret splurge?
I have side hobbies, like prepping (look it up!), going to the movies, buying books.
We both like to dine out and eat good food, this is our single biggest expense when it comes to 'wants' vs. 'needs'. Hedonism has a price.
INVEST
What is your investment philosophy/plan?
Slow and steady wins the race. Live below your means. Secure money equals Freedom.
What has been your best investment?
My wife. She is great earner, she is naturally frugal and a true life partner. All of my success, be it financial or otherwise, is somehow mostly attributable to her.
What has been your worst investment?
We bought a high quality dining room table (>$2000) when we first got married, because we thought grown-ups were supposed to have things like that. Have never actually eaten a meal on it yet.
What's been your overall return?
I am up 1,748% (total net worth) over the decade 2007-2017.
Most years are between 10-20%, 2008 sucked, we have gone up over 100% once, due to an inheritance.
How often do you monitor/review your portfolio?
Too often, I am a bit obsessed. Real numbers 2-3 times a day.
NET WORTH
How did you accumulate your net worth?
Well my/our income is above average, but not crazy high. We have made a steady climb northwards year after year.
My investments have also done well because I have always had a pretty good head for risk. I am not overly adventurous and I like to have piles of money stashed in many different pots. Besides the usual stocks, bond, cash, retirement, property, I even hold precious metals to be well diversified.
We did inherit some money when my in-laws died unexpectedly. We used this money to do 2 things. First, secure my kids college education ($100,000) in prepaid tuition. Secondly, a beloved lake house was going to be lost due to relatives that could not agree. We used our inherited interest in that cottage and took out a new mortgage to buy out all the other relatives. It is now safely ours.
What road bumps did you face along the way to becoming a millionaire and how did you handle them?
One big road block was student loans. We started out $220,000 in the hole (law school x 2). It took 13 years to wipe away those debts. A daunting process, but wow does it feel good to be free of them.
Losing my wife's parents was probably the biggest. This was our support network. The plan was to live 20 minutes away from them so they could help with their grandbabies. But the best laid plans of mice and men. We have had to pivot in more ways than one to adapt to their loss.
What are you currently doing to maintain/grow your net worth?
Every raise I get goes right to retirement or investments. We live off of the same monthly amount we lived off many raises ago.
Keep the lifestyle creep in check, within moderation. You do deserve some quality of life upgrades.
Do you have a target net worth you are trying to attain?
I would like to hit 2.5 million, not counting primary residence.
How old were you when you made your first million and have you had any significant behavior shifts since then?
I made my first million right before turning 40. That was a big milestone for me. I do not know why I chose 40 to be the target date, but I crossed the finish line with 3 months to spare.
I did not change my behavior much because I felt I was 'on target'.
What money mistakes have you made along the way that others can learn from?
I would have gone to the cheapest law school (that was still reputable) that I could find.
I also wish I would have bought a duplex as a young couple and lived in one side. This always seemed like a great 'before kids' way to gain equity and assets.
If you had to give advice to ESI Money readers about how to become wealthy, what would it be?
Read all of these PF blogs, you will pick up on so many good ideas. Wanting to get FI as a goal is half way to getting there, the how will fall into place.
FUTURE
What are your plans for the future regarding lifestyle?
I am hoping to retire by 52. Moneywise I think it could be 50, but my kids are young. Maybe that is another thing I would have changed and had my kids sooner. You are never really ready.
My wife talks off scaling back to part-time for the summers. I am ok with that. It would be nice to have someone at home in the summers during these years.
We plan on allocating a good chunk of money to traveling as we both love going overseas.
What are your retirement plans?
I will sell my house and live at the lake cottage permanently. Probably snowbird in the winter.
Me and the wife both like to travel, so lookout world.
I would plan on living off the interest/dividends/SS/pensions in place and try not to touch the capital of my other investments so as to pass them and the cottage along to my kids.
Are there any issues in retirement that concern you? If so, how are you planning to address them?
I am concerned about healthcare in retirement. My wife can keep hers into retirement but she would have to work until age 57, not exactly early retirement.
I cram my HSA full every year and cross my fingers the government gets something together in the next five years or so.
MISCELLANEOUS
How did you learn about finances and at what age did it 'click'? Was it from family, books, forced to learn as wealth grew, etc.?
I was naturally frugal and attracted to the kind of safety net that having money provides.
I started out middle class and then got real poor when my parents got divorced. I really internalized that experience.
The ins and outs of PF did not really 'click' until I found the end of the internet one day and started looking up people's net worth sites because I was playing out some sort of fantasy of having big time assets. It evolved from there.
Who inspired you to excel in life? Who are your heroes?
You may not like this answer, but I do not have someone in my life that I looked up to in order to do this. I did this for my kids, probably because I was sour grapes about nobody doing it for me.
Do you give to charity? Why or why not? If you do, what percent of time/money do you give?
Not a % I would brag about. I average between $4,000- $7,000 in charity a year, plus whatever family support I end up dishing out.
Do you plan to leave an inheritance for your heirs (how do you plan to distribute your wealth at your death)? What are your reasons behind this plan?
I probably answered this above without knowing it. I consider it a huge part of my responsibility as a parent to provide any 'leg up' I can in life to my kids. Be that as inheritance, the cottage, or college education.
I think of family as empire building and I will do my part for my line. The cottage should be paid off and in trust. The inheritance will be doled out at age 25 and 35, but I really wish they would not spend the principal, add to it, and turn it into a trust for all of their descendants.