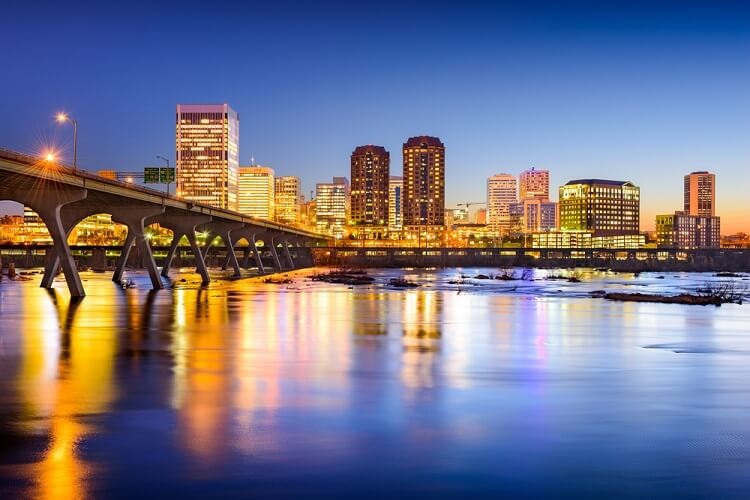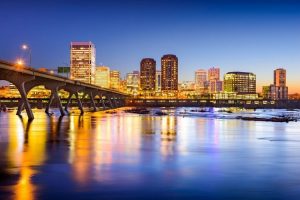 Here's our latest interview with a millionaire as we seek to learn from those who have grown their wealth to high heights.
If you'd like to be considered for an interview, drop me a note and we can chat about specifics.
My questions are in bold italics and his responses follow in black.
Let's get started…
OVERVIEW
How old are you (and spouse if applicable, plus how long you've been married)?
I have two weeks left as a 39 year old and my wife is 41 years old. We have been married for 12 years.
Do you have kids/family (if so, how old are they)?
Two kids, a daughter age 10 and son age 6, and are happily in that elementary school/Disney phase of life!
What area of the country do you live in (and urban or rural)?
We live in the suburbs of Richmond, Virginia.
It is a moderate cost of living area with great schools, access to good restaurants, and outdoor activities (ocean, mountain and rivers all within two hours.)
What is your current net worth?
Our current net worth is $1.75 million not including any depreciating assets or toys.
What are the main assets that make up your net worth (stocks, real estate, business, home, retirement accounts, etc.) and any debt that offsets part of these?
We don't have any debt having paid off our home in 2017.
The value of our primary resident makes up just under a third of our net worth at approximately $500,000.
We have about $650,000 in tax-advantaged retirement accounts with the remaining $600,000 in taxable accounts, 529s, and cash.
We were burned pretty good with our first home so are a little skittish around physical real estate and prefer to diversify with REITs on that front.
EARN
What is your job?
I work for the federal government as a mid-level administrative professional however am in the process of leaving my full-time job this month.
I will be taking the summer off with the kids and looking longer-term into developing some non-W2 income that offers more flexibility than the Federal Government. [Editor's note: This interview took place at the beginning of July.]
My wife, and the primary bread winner, is an Internal Medicine Physician who works in an out-patient setting (no hospital based call).
What is your annual income?
Our gross income for 2017 was $452,000.
With change in my job situation, we are projecting a little less for 2018 but still in the range of $420,000 due to some increases in compensation model for my wife's practice and other investments.
Tell us about your income performance over time. What was the starting salary of your first job, how did it grow from there, and where are you now?
We have had an amazing growth in income performance that predominately occurred in the last five years.
I was commissioned in the Marine Corps directly after college with a starting salary in the mid $30's (base housing for first two years.)
I met my wife immediately following my second deployment to Iraq. I had a fairly spartan life style while in the Marines due to deployments so by the time I met my wife I was in great shape financially with a net worth of around $150,000 at 26 years old. At the time my wife was a resident (also active duty in the US Navy) and was making in the range of $80-$90,000.
After I got out of the military we moved to her next duty station in rural Washington state (Bremerton area) so my career options were somewhat limited. I worked in the Pharmaceutical industry for a few years before taking two years off at the birth of our daughter.
We then transitioned fully out of the military in 2010 and moved east to our current base of operations. From 2010 until now we have moved from approximately $200,000 per year to surpassing $400,000 in the last two years.
What tips do you have for others who want to grow their career-related income?
Sacrifices early in our career (before and also with young children) allowed us to take a more relaxed approach as we get to middle age.
For my wife it was trading time in the Military for debt-free education.
Also, the willingness to move and flexibility to explore lower cost of living areas can provide great opportunities for advancement.
What's your work-life balance look like?
Our first priority is the ability to come together as a family every night for dinner.
My original job with the Federal Government was as an Emergency Manager doing disaster preparedness and the last-minute emergencies took a serious toll on my emotional well-being leading to a switch into health care administration and a somewhat less full filling roll.
For my wife, it meant leaving hospital call and shift work behind when she left the Navy.
We are extremely fortunate that through some smart financial moves and luck are now able for one of us to transition out of full time employment and should both be fully retired by our late 40s/early 50s.
Do you have any sources of income besides your career? If so, can you list them, give us a feel for how much you earn with each, and offer some insight into how you developed them?
I was fortunate (or unfortunate from a physical standpoint) to be medically retired from the Marine Corps following my second deployment to Iraq. As a result of this we have access to low cost health care (TRICARE) independent of our working situation.
Our combined passive income between military pension, VA benefits and dividend investments just crossed $40,000 last year.
SAVE
What is your annual spending?
We spend on average $125,000-$150,000 per year not including taxes.
What are the main categories (expenses) this spending breaks into?
Removing housing costs (with exception of normal maintenance and upkeep) has allowed us to really broaden our "experiences" category of spending the last two years.
We have always tried to take vacations, however most have been relatively low cost (local beach trips and extended weekends) and now with added freedom plus older kids are adding one international trip per year. This probably accounts for about a fourth to a third of spending at this point.
The remainder is spent on living a fairly non-frugal upper middle class lifestyle (lots of trips to Whole Foods according to end of the year Amex report!)
Do you have a budget? If so, how do you implement it?
Budgets suck so we have adopted the pay yourself first mentality of automating saving and investing.
My wife really doesn't like dealing with money so I do all of the monitoring of accounts and tracking spending. Our spending is fairly stable and predictable so we have set a very comfortable (but aggressive) investing plan that is automated and we live very happily off the rest.
What percentage of your gross income do you save and how has that changed over time?
Our savings rate is right at about 40% gross income.
We have always both been natural savers (me because of watching how badly my parents were with money) and put at least 15-20% away even when single however as our income kept growing we held the line on spending and didn't try to upgrade past an already awesome lifestyle.
What is your favorite thing to spend money on/your secret splurge?
Vacations…tropical, beaches and Disney World once a year while the kids are young.
INVEST
What is your investment philosophy/plan?
Keep it simple, keep fees low, and don't try to time anything (total Boglehead at this point.)
What has been your best investment?
Our best investment has been in plain mutual funds. The prolonged bull market has timed perfectly with our increasing income and we have continued to invest and diversify as our portfolio increased.
What has been your worst investment?
Our first home.
We had just moved from San Diego area (as renters) to Washington state in 2006 and the housing market was frothy in both areas. We were blinded by the lower housing prices but still managed to lose approximately $80,000 in value by the time we sold in 2010 due to cross country move. This taught us to treat our primary residence as a home to live in and use and not as an investment.
It also reinforced our hatred of debt and led to us paying off our current home in a little less than seven years (yeah, I know we would have killed the interest rate math just sticking it in S&P 500 vs. our mortgage rate but we hate debt)!
What's been your overall return?
Our overall return having gone through the great recession comes in at about 10-12% over the last decade. We have tried to be consistent and not go for moonshots, instead taking a slow and steady balanced approach.
How often do you monitor/review your portfolio?
We rebalance our retirement accounts semi-annually and do a deep dive on everything every year.
NET WORTH
How did you accumulate your net worth?
Our net worth was result of an above average to high salary that was consistently put to work through savings and investing.
Additionally, as we became more secure in our financial lives we have tried not to allow lifestyle creep into the household.
What road bumps did you face along the way to becoming a millionaire and how did you handle them?
The aforementioned first home was a big one.
Also, with my wife being the primary income generator and moving for her job I have had less ability to stay on a consistent career track.
Finally, we did go through a very rough pregnancy and birth of a child with a Congenital Diaphragmatic Hernia (CDH) who ended up not surviving. As would be expected this had a huge emotional impact on us but also impacted us financially as I delayed looking for work as we prepared as a family to have a child with complex medical needs.
What are you currently doing to maintain/grow your net worth?
We continue to invest in stocks at an even pace. We are well aware that a bear market could be around the corner. I won't pretend that we would be happy or use available cash to buy on a downturn however I am comfortable based on past behavior that we will let current investments ride and keep adding at our present levels.
Do you have a target net worth you are trying to attain?
Yes, we have placed a target of $4 million in investable assets by the time we hit 55.
How old were you when you made your first million and have you had any significant behavior shifts since then?
We crossed the millionaire threshold approximately two and half to three years ago. Tracking our net worth has really just reinforced our desire to save for the future.
What money mistakes have you made along the way that others can learn from?
When I was in my 20s I let myself be guided (by 'free' bank investment advisors) into a diversified portfolio that included way too many conservative assets. It wasn't whole life insurance bad but the fees and lack of return kill me when all I would have needed was a total stock market or S&P fund!
What advice do you have for ESI Money readers on how to become wealthy?
Choose your partner in life carefully, just start saving whatever you can, and become content with what you have (to live below your means).
Trust me, having been in third world countries and in combat, we Americans have a pretty sweet gig even if you aren't a millionaire.
FUTURE
What are your plans for the future regarding lifestyle?
Absolutely, our net worth is the driving factor to allowing me to downsize my job. We now routinely make way more money off our investment growth than I would ever be able to bring in working for the government.
What are your retirement plans?
Right now there are competing priorities between my wife who would like to travel more and myself who would be happy with a home in the woods with land to play on.
I have 10 or so years to win her over but I seriously doubt that will happen so it will probably be a fair amount of travel.
Are there any issues in retirement that concern you? If so, how are you planning to address them?
We are pretty secure in our financial future however we would really like to ensure the children launch into adulthood before fully getting out of the labor pool completely.
MISCELLANEOUS
How did you learn about finances and at what age did it 'click'? Was it from family, books, forced to learn as wealth grew, etc.?
I learned what not to do from my parents. As our wealth began to grow it became an obsession to learn as much about how to not only grow it but not go broke.
For my wife, she grew up in a very fiscally conservative family who taught her great savings habits.
Who inspired you to excel in life? Who are your heroes?
I was fortunate to surround myself with numerous amazing individuals (to include my wife) while in the Military who taught me the value of identifying a goal, planning properly, and never quitting.
Do you give to charity? Why or why not? If you do, what percent of time/money do you give?
We do give to charity however to be honest we have not developed or thought through an all-encompassing strategy at this point in our lives. We have really been focused on ensuring our children have the best opportunity to succeed in life.
Do you plan to leave an inheritance for your heirs (how do you plan to distribute your wealth at your death)? What are your reasons behind this plan?
It is highly likely that we will leave an inheritance to our children however as we are in our early forties we hopefully will have another three or four decades to figure out if they deserve it.
Right now our we are happy in the knowledge that they would be taken care of until adulthood if something were to happen to us suddenly.