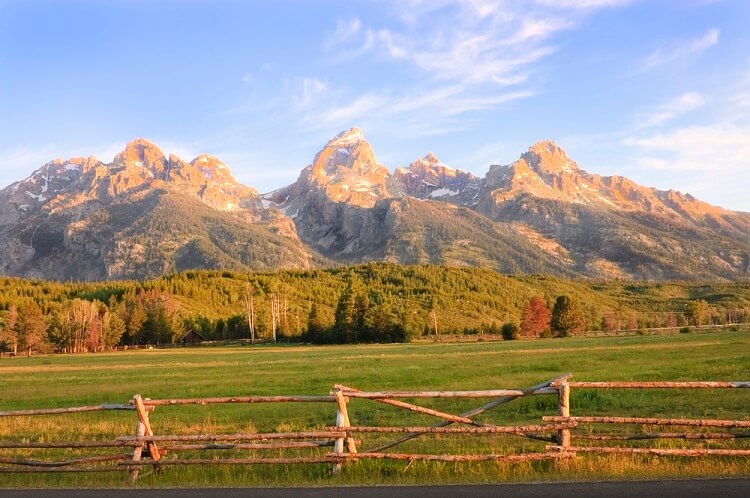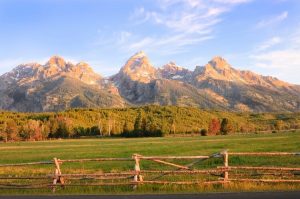 Here's our latest interview with a millionaire as we seek to learn from those who have grown their wealth to high heights.
If you'd like to be considered for an interview, drop me a note and we can chat about specifics.
My questions are in bold italics and his responses follow in black.
Let's get started…
OVERVIEW
How old are you (and spouse if applicable, plus how long you've been married)?
I am 56 and my wife is 57. I know, she is a cradle robber.
We have been married for 37 years, happily for only about 2 months. Just kidding, we are happily together forever.
Do you have kids/family (if so, how old are they)?
We have 4 married daughters. They range in age from their late 20's to mid 30's. We have eighteen grandchildren!
What area of the country do you live in?
We live in the Rocky Mountain West and own a small homestead.
As we became empty nesters, we decided to downsize our home but in so doing we upsized our land.
We (attempt) to grow as much of our own food as possible. We currently raise pigs, turkey's and chickens. We have a new orchard, a large garden, and a small vineyard. We will sell a pig or two this fall for a small profit.
The rest of the animals I will process and cure myself for meat for our family.
What is your current net worth?
$2.3 Million in cash and securities not including our paid for home and land.
What are the main assets that make up your net worth (stocks, real estate, business, home, retirement accounts, etc.) and any debt that offsets part of these?
$1.4 Million in a rollover IRA (Vanguard personal advisor service account). This is the combination of my pension and my 401k. (I am recently retired) – VBTLX 25%, VTABX 12%, VTIAX 30%, VTSAX 33%
$185K in a brokerage account – VTSAX 100%
$35K IRA Rollover- VTSAX 100%
$200K Ally Bank – cash account
$110K Local credit union – cash account
$48,000 401K – Fidelity target date 2025
$305,000 Spouse 401K
We are currently and have been debt free for 10 years.
EARN
What is your job?
I am recently retired from a distribution company where I worked for 30 years.
Much of my time was spent traveling the US in support of the business. I held various positions in both operations and finance. I was highly compensated having reaching director level.
My wife is a public employee and is planning on working for a few more years before she retires. Our health insurance is now through her work.
What is your annual income?
Me: $0
My wife: $58K
Tell us about your income performance over time. What was the starting salary of your first job, how did it grow from there, and where are you now?
I started in sales and then took on management jobs. 30 years with the same company is a long time.
My starting salary was solid. I started in 1987 at about $4000 per month. When I retired, my monthly was $13,000 plus bonus.
While working, I went back to school and earned my MBA. At the time having my MBA was a great benefit. It helped to increase my earning potential and make me promotable. I'm not sure it would matter as much today.
What tips do you have for others who want to grow their career-related income?
Be willing to relocate for your current or some future employer.
When you get chances, negotiate hard for more money.
You will have to be willing to leave or switch companies to drive your earnings up.
What's your work-life balance look like?
Before retirement, my work-life balance was broken. Business travel was an every week responsibility. I traveled on 2-4 nights per week. Over time I grew to hate it.
Having retired in early 2018 and building out our small farm, I have not had to look very hard for things to do.
As I write this my hands, shoulders, and back are sore due to the physical work I now get to enjoy. I have lost weight, have a healthy tan (I use sunscreen every day) and am excited to go fix an irrigation line as soon as I complete these questions.
Do you have any sources of income besides your career? If so, can you list them, give us a feel for how much you earn with each, and offer some insight into how you developed them?
No, I have no additional sources of income. My wife is still working which provides most of our living expenses.
SAVE
What is your annual spending?
$40-50K is our target annual spending.
It is difficult to be more accurate due to having some one-time large expenses related to our new home and farm. Our lifestyle does not require much. We have no debt so most of our spending is on day to day life and nothing extravagant.
What are the main categories (expenses) this spending breaks into?
Auto-related are probably our largest expenses.
Fuel $300 per month
Insurance $150 per month
Auto taxes $100 per month
Food is about $250
Home utilities are pretty low running about $200 per month
Internet $50
Cell phones $140 per month for both of us.
We are "cable cutters" utilizing sling and Netflix for around $70 a month.
Do you have a budget? If so, how do you implement it?
We don't really have a budget per se. I track our spending and make sure we are staying on the rails.
What percentage of your gross income do you save and how has that changed over time?
When we were both working I was saving 30% and my wife was saving 50%! We had some lifestyle inflation but our nature has always been to accumulate not spend.
What is your favorite thing to spend money on/your secret splurge?
As a working professional, my wife likes to buy nice clothing but her spending could not be called a splurge.
I am the better spender in our marriage. I like nice commercial grade items primarily related to meat and food processing. I would rather go without an item than buy a cheap one and have it not work or hate how it works.
INVEST
What is your investment philosophy/plan?
It started with buy and hold mutual funds and evolved to buy and hold low-cost index funds.
We have maximized our 401K's and not let our lifestyle inflation eat away our earnings. Increases typically resulted in increasing our savings rate.
I have vivid memories of friends and co-workers moving their 401K's into stable value in 2009 at what was likely the bottom during the great recession. We didn't budge and in fact, tried to save more. That is one of the reasons we are where we are today.
What has been your best investment?
Save a little something from every paycheck.
What has been your worst investment?
Any single stock I ever owned. I sold them all for a loss. Every now and again, I would get itchy and want to buy a few shares of this or that but it was always a bad idea. Luckily it was play money levels, not our portfolio money.
What's been your overall return?
Rough guess is 8-10% over 35 years.
How often do you monitor/review your portfolio?
The bulk of our investments are within Vanguard Personal Advisor Services. I think I am ok with that for now. It does not cost a great deal and it's nice to have a sounding board. They take care of balancing those funds.
There is a portion $300K or so that I self-direct. I monitor all of my accounts regularly – at least weekly.
NET WORTH
How did you accumulate your net worth?
We accumulated our net worth with regular salaries and my yearly bonus. We also valued keeping our expenses low.
I accidentally did a geo-arbitrage by working for a company based in a large metro (high cost of living) and actually living in a low-cost part of the country. They paid me like I lived in the big city and I didn't have to.
What road bumps did you face along the way to becoming a millionaire and how did you handle them?
Savings never felt like enough. Even now it feels as if I should be accumulating wealth.
I am contemplating returning to work but in a different field.
It will be hard for us when we transition into live on savings only. Just the mental switch, I think we have enough money.
What are you currently doing to maintain/grow your net worth?
The number one goal is to NOT lose it.
We have worked over 30 years to get here and a couple big mistakes could reverse everything. I could start up a business, for example, but I am not willing to put our personal capital at risk.
Do you have a target net worth you are trying to attain?
Not really, the plan, for now, is to live on what my wife makes and leave the investments to do what they do. When she finally retires we will come up with what our safe withdrawal rate is.
How old were you when you made your first million and have you had any significant behavior shifts since then?
I'm guessing I was in my early 40's and it was not a big deal.
Our portfolio has never felt like enough so I don't think our behavior changed when it reached one million. We now own nicer used cars but continue to drive them a long time. (Currently, our newest car is 2013). We don't have a mortgage and continued to save like crazy.
What money mistakes have you made along the way that others can learn from?
We avoided big mistakes.
Oh, we almost bought a timeshare but came to our senses within the cancelation window. Boy were the salespeople mad!
Hot stock tips never were hot.
What advice do you have for ESI Money readers on how to become wealthy?
Spend less than you earn.
Avoid debt.
FUTURE
Are there any issues in retirement that concern you? If so, how are you planning to address them?
Yes, how do I stay active in business fields that interest me?
Right now, I have to be the muscle to build out a farm. That will take a year to two. After that, I'll need to find some new passion project that hopefully pays a couple of bucks.
Going back to work is NOT off the table for me. It will have to be a great fit, however.
MISCELLANEOUS
How did you learn about finances and at what age did it 'click'? Was it from family, books, forced to learn as wealth grew, etc.?
I loved the idea of the stock market as a kid. I remember as a newly married buying a Money magazine as a splurge.
I also used to drive a good distance for work so I would listen to Bruce Williams on the radio. I am sure he was formative as I developed my philosophies of work, investments, and savings.
Who inspired you to excel in life? Who are your heroes?
My parents were older and were children during the great depression. I heard stories of how hard things were for them as a child. My parents never talked about money and I think they were financially OK. (i.e. bills paid, food on the table) but we lived like we were poor.
Things were fixed when they broke, we didn't go buy new ones. We were the last family on the block with a microwave. We grew a garden and home canned the food we grew. We bought food in bulk when it was on sale. I really think we didn't have to but it was just what we did. That stuck to me like glue and made me a lifelong saver.
Do you give to charity? Why or why not? If you do, what percent of time/money do you give?
Very little, some giving to a local church.
Do you plan to leave an inheritance for your heirs (how do you plan to distribute your wealth at your death)? What are your reasons behind this plan?
We have a trust and will. Our best outcome would be for us to spend our last $1 as we turn out the lights for good.