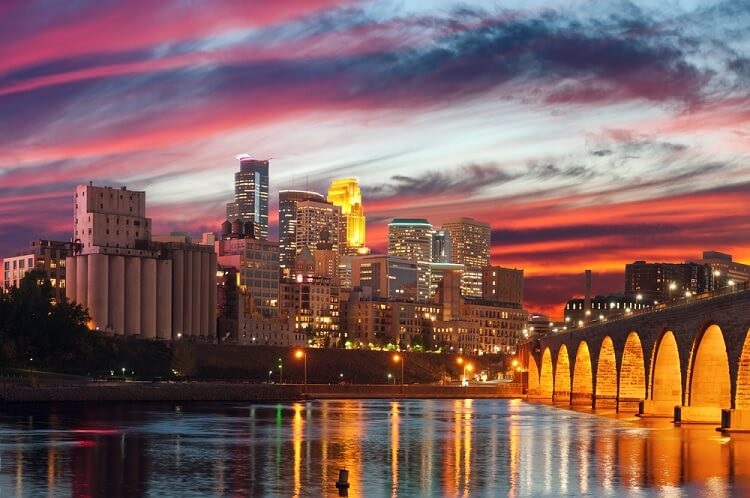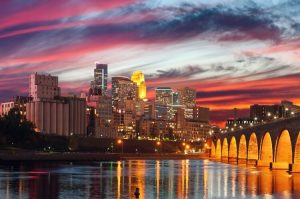 Here's our latest interview with a millionaire as we seek to learn from those who have grown their wealth to high heights.
If you'd like to be considered for an interview, drop me a note and we can chat about specifics.
Today we talk with Cubert from the blog Abandoned Cubicle.
My questions are in bold italics and his responses follow in black.
Let's get started…
OVERVIEW
How old are you (and spouse if applicable, plus how long you've been married)?
Hello! I'm 45 years old and my wife is 36.
We've been married for coming up on 12 years. Strange how quickly time flies.
Do you have kids/family (if so, how old are they)?
We have two kids, boy and girl twins. They turned five earlier this year.
No pets, and that's okay. With twins, we get all the fun we can handle!
What area of the country do you live in (and urban or rural)?
We live in the Twin Cities (Minnesota) and enjoy living in a city neighborhood: Quick access to parks, corner shops, and public transit. Love it!
What is your current net worth?
We're sitting at $1.2M as of July 17. [Editor's note: the day this interview was sent in.]
What are the main assets that make up your net worth (stocks, real estate, business, home, retirement accounts, etc.) and any debt that offsets part of these?
Stocks via 401K: $520K
Real Estate Rentals: $815K ($523K mortgaged and $5K security deposits)
Home: $316K ($91K mortgaged)
Wife's Business: $175K
Autos: $23K
H.S.A.: $18K
Kids' College Fund: $15K
Cash: $3K
Student Loans at 2%: $(65K)
EARN
What is your job?
I'm a middle-manager for a fortune 500 company.
I love having direct reports to coach and it's very rewarding to see them succeed and advance.
What is your annual income?
I make about $180K with base plus bonus included.
Tell us about your income performance over time. What was the starting salary of your first job, how did it grow from there (and what you did to make it grow), and where are you now?
My first job out of college paid $27,500 per year. I'll never forget the mistake I made in complaining to my boss's boss about being paid $1,000 less than my colleague. That colleague must've got a talking-to, since he didn't share much more with me after that. (Young, dumb, and naïve!)
I was fortunate to move on to a larger company and with technology booming in the late 90s, my pay doubled within 5 years. Within a month of 9/11, I was let go. I took a year off of work to finish my part-time MBA in full-time fashion. I re-entered the work force in a very difficult job market, at $66K.
One of the best career decisions I made was to switch companies three years later. Not only for a $10K raise, but also to escape a toxic culture.
Sticking around at my current company has led to two promotions and an opportunity to hone my skills, mainly in EQ.
Although my base pay has nearly doubled since starting at this company a little over 10 years ago, the annual bonuses paid out for high performance are substantial, and provide quite the incentive to keep improving and delivering.
What tips do you have for others who want to grow their career-related income?
Find a healthy company! This is paramount. You may need to move, but generally you can find strong companies within reach of a major metropolitan area.
Get married. I was a punk and then along came Mrs. Cubert. I credit her for making me a better individual and communicator. Learning how to be a good listener and empathizer are crucial skills in business as well as in relationships.
Latch onto something BIG. Find a large project with visibility you attach yourself to. I was able to make a name and reputation for pulling major deliverables across the line. The only drawback is these projects can sap the corporate life from you with politics, long hours, weekends, and difficult people. It's ironic – the springboard project that made my career is also the impetus for early retirement journey.
What's your work-life balance look like?
During the project mentioned above, it was the pits. I was on work calls during holidays. Not a good way to spend the first couple years of your twins' lives.
Since that time, and since that project, things have normalized quite a bit.
I rarely if ever crack the laptop on a weekend. I rarely if ever have to pull more than 46 hours a week, Monday through Friday.
I use all of my five weeks of personal time off for vacation, maybe sparing one or two days max for days I'm too sick to even work from home.
Do you have any sources of income besides your career? If so, can you list them, give us a feel for how much you earn with each, and offer some insight into how you developed them?
Our rentals pull in about $32K after mortgage, but before expenses.
This venture in real estate rentals crazily started the same year we welcomed our twins into the world. Which incidentally, was also the year I started my defining project at work. Talk about a convergence!
I have a friend at work who got me into rentals. His portfolio of duplexes were going gangbusters for him, so I figured it was worth a shot.
After the financial crisis, I figured I couldn't and shouldn't rely solely on the stock market for our retirement nest egg.
We started with two rentals in year one, and added one each year since, with a break in 2016. Ultimately, 5 rentals might be our max, but we'll see…
My wife's business and part-time gig nets us another $26K.
She's done a stellar job building her client base by word of mouth during these past 10 years in operation.
In fairness, she could be easily pulling double that. But she cares about her patients, and wants to spend time with our kids during these early development years. I have no problem with that!
SAVE
What is your annual spending?
$68K
What are the main categories (expenses) this spending breaks into?
Childcare: $18K per year
Groceries: $11K per year
Mortgage: $9K per year
Home Maintenance: $6K per year (this year we had to replace the roof)
Dining out: $5K per year (ouch!)
Travel: $4K per year (despite credit card hacking!)
Student Loans: $2K per year
Insurance: $2K per year
All the rest (about $11K goes to charities, gifts, utilities, and misc. "stuff")
Do you have a budget? If so, how do you implement it?
Yes sir! Love using excel. It's my baby and I open it every day at work during small breaks to make tweaks and log expenses. (And to dream about early retirement when I check on my special "Retirement Ledger" tab.)
I'm careful to send a copy to Mrs. Cubert every quarter and she likewise sends her business ledger at that cadence.
We have discussions about major purchases to make sure we're on the same page. We're in a good position to afford more things, but as aspiring minimalists, we try hard to live below our means and avoid unnecessary clutter.
What percentage of your gross income do you save and how has that changed over time?
At the end of the day, our stash rate is 64% of net income. We take into account principle pay-down on our properties as well as contributions to 401K, college, and health savings accounts. I reckon this percentage would be about 50% if I applied it to gross income.
It's only been within the last four years that we've gotten serious about saving a significant portion of our income. I credit that to stumbling across Mr. Money Mustache, while in the midst of my intense "defining" work project.
What is your favorite thing to spend money on/your secret splurge?
Dining out and travel! We've even used bonus miles to fly grandparents here to watch the kids, while we get a couple's escape with other bonus miles.
That'll change as the kids get a little older and become better travelers.
But travel and eating good food (doesn't have to be fancy) is what we find most rewarding.
INVEST
What is your investment philosophy/plan?
I stick to the basics. Index funds all day long.
Whether it's my 401K, H.S.A., or Vanguard IRA for the kids' college fund. They're all index funds.
I make sure to get the max employer match with the 401K.
With what's left of our income, we've been aggressively paying off the mortgage.
After early retirement, I'll plow our 401K into a Vanguard IRA and contribute to a separate investor account with our remaining post-corporate income.
What has been your best investment?
Far and away the rental properties.
We purchased each at an average of $135K per house, or $675K. They are now worth nearly $900K after just a few years.
Of course, we might be in the midst of a housing bubble, so who knows if these values will stick.
We also chose to invest in burgeoning areas of our town and have had zero vacancies since starting up the rental business in early 2013. Hoping to keep that streak alive for a long time going forward as well.
What has been your worst investment?
Hard to say. I've never dropped big coin on any magic beans, per se. But I have tried my hand at individual stocks, with middling results.
After I got laid off in 2001, I left my 401K in the hands of a financial advisor. The fees ate into any growth, however meager, I might've had during a three year stretch until I fired his ass in 2004.
What's been your overall return?
Thanks to the market's incredible run, and our good luck with the real estate business and job situation, our net worth has doubled since we started tracking in 2015.
At the end of that year, we were at $643K.
How often do you monitor/review your portfolio?
Almost every day. Hardly ever on weekends. And absolutely never while on vacation!
NET WORTH
How did you accumulate your net worth?
The story of our net worth is an interestingly shorter one that you'd expect. We were sitting at ZERO about 10 years ago. Lots of student loan debt and a hefty mortgage and car payments.
The growth of our net worth from the doughnut hole a decade ago to now correlates to three main contributors:
First is our businesses. The rentals plus Mrs. Cubert's practice have grown substantially, from our first house, and few clients, to five houses and turning away new clients.
Second is my career growth. Having made a mark at my company, the raises and bonuses these past five years have been significant.
And third, the market has simply been stellar. I've watched with glee how our 401K has pretty much doubled over the last three or four years, with nothing more than $8K – $10K contributed year over year from my salary.
What road bumps did you face along the way to becoming a millionaire and how did you handle them?
We've had a pretty bump-free journey. If anything, having twins put some significant stress on our immediate financial situation.
We paid for a nanny for almost four years to the tune of $20K – $25K per year. There are some offsets in the tax code, and we did our best to minimize excess stuff, but kids are not cheap. In some respects though, they also gave us incentive to work even harder and smarter.
The rental business was in some respects a way to mitigate or offset childcare costs.
What are you currently doing to maintain/grow your net worth?
The main thing is living below our means. We put extra income towards the mortgage rather than jet skis and trips to Hawaii.
Sometimes we yearn for trips and certain luxuries, but we're smart enough to recognize the folly of consumerism and clutter to avoid temptations.
I'd also argue that my blog is a way to help me stay accountable. I can't push content to guide others if I don't walk the walk.
Do you have a target net worth you are trying to attain?
Not particularly. I guess $3 million would be ideal?
I honestly thought $1M would make me content, but I've found I have that all-too common condition of wanting to stash more. I guess we're all just squirrels looking to store more nuts.
How old were you when you made your first million and have you had any significant behavior shifts since then?
45. It happened this year in fact.
I don't know that it changed anything significant about our behavior. Maybe it's too early to tell.
What I can say is that as I* get closer to early retirement, I've loosened up some purse strings a bit more. My recent trip to Europe was paid by air miles and I stayed with a friend, but somehow managed to blow almost a grand in five days. Granted, Switzerland ain't cheap, and you gotta bring home gifts!
*Mrs. Cubert will work another 10 years or so – she's almost 10 years younger!
What money mistakes have you made along the way that others can learn from?
Early on I figured that everyone retired at 62 or 65. I had no clue about the math behind early retirement. If I had, I might've been less apt to travel as much, dine out as much, etc.
Again, nothing too sexy or dramatic here. I've never been one to make extravagant purchases, apart from my wife's engagement ring.
The main thing is to push hard to save 50% or more of what you take home, and at the same time, ensure you're putting those dollars into the right vehicle (Roth IRA, Traditional IRA, 401K, a blend of these…)
What advice do you have for ESI Money readers on how to become wealthy?
If you're not allergic to corporate work, try to become a better team player. The individuals most likely to get put on big programs and projects are great with people and have a track record for getting shit done. Pretty easy equation, right?
Beyond that, be sure to diversify. Having a business is a huge way to mitigate your tax bill. Real estate is especially lucrative, if you couple good properties with a savvy accountant.
Keep that snowball rolling. Your 401K may look small at less than $100K in your 20s, but compounding will pick up speed over time and before you know it, your $100K has turned into $500K then a million and so on. Just be sure you study your 401K offerings, and choose the lowest fee index funds (those that track the S&P 500) if they're available.
FUTURE
What are your plans for the future regarding lifestyle?
I hope to retire early, but I'm not 100% sure if I'll stick to my timeframe one year from now, or keep working under the protection of "F you money."
We'll likely stay in the same modest home but part of me wants to explore living elsewhere. Perhaps Colorado?
What are your retirement plans?
I expect to be quite busy! As a follower of the Blue Zones theory of healthy longevity, I plan to spend my days filled with exercise, being outside, naps, reading (learning), and caring for the kids/family. Maybe I'll get to be the head chef again. We'll see what Mrs. Cubert thinks of that…
The rentals will need to be tended to, even though they're a very passive enterprise. I'd like to use the newfound time to make improvements or perform preventive maintenance. Oh, and there's a certain blog to maintain. Having the extra time should prove beneficial to my content and engagement.
Are there any issues in retirement that concern you? If so, how are you planning to address them?
Boredom is one. I hear from a number or traditional retirees how easy it is to become bored if you're not careful. Maybe that's why so many work until they absolutely physically can't anymore.
I do expect to work, but it'll be at my own pace and as my own boss.
Another concern is how early retirement shapes my kids' expectation for what's "normal." I suppose it's good thing if my example leads them to strong financial habits and the prospect of financial independence at a younger age. It'll be interesting to navigate those conversations as they get older.
MISCELLANEOUS
How did you learn about finances and at what age did it 'click'? Was it from family, books, forced to learn as wealth grew, etc.?
Really a combination of influences over a lifetime. I learned to be careful with money by growing up in a household with very middle class means. Money was sometimes a point of contention. I was like MMM in that it pained me, even as a child, to part with money. Unless it was something I knew I just had to have, and even then I felt a little spender's guilt.
The books that left an impression are your usual suspects: Rich Dad, Poor Dad and The Millionaire Next Door. There've been many others but those two made a mark.
I also enjoyed Killing Sacred Cows: Overcoming the Financial Myths that are Destroying Your Prosperity which propelled me into real estate and completely out of my 401K for a couple of years. I don't buy half of what that book suggests, but I highly recommend it for good perspective and thinking of your money and investments in a different way. Just avoid whole life insurance and do invest in your 401K despite what the author says. 😉
Who inspired you to excel in life? Who are your heroes?
I'm inspired by those who've achieved meaningful contributions to their communities. I'd like to give what I can and be remembered as a positive force for change and not just a passenger on a journey.
My heroes of late are Elon Musk (interesting choice I know, considering how big a jerk he can be) and Anthony Bourdain. I can relate to them in many respects and appreciate what they've achieved and done, despite the warts.
Do you give to charity? Why or why not? If you do, what percent of time/money do you give?
Yes sir! It is incredibly rewarding and I want to get more educated about donor advised funds and legacy giving.
We give a small percentage today at about 3-5%, but I expect the legacy donations will be much more substantial and benefit many more individuals than the standard annual gifts.
Do you plan to leave an inheritance for your heirs (how do you plan to distribute your wealth at your death)? What are your reasons behind this plan?
We do. It will be enough to help them if they need a boost in their later years.
You never know what trials and tribulations your kids might face as they move into adulthood. I personally am not banking on any inheritance from my folks as I want them to focus on enjoying their sunset years. If we're so blessed, our kids will benefit and perhaps their future kids as well.