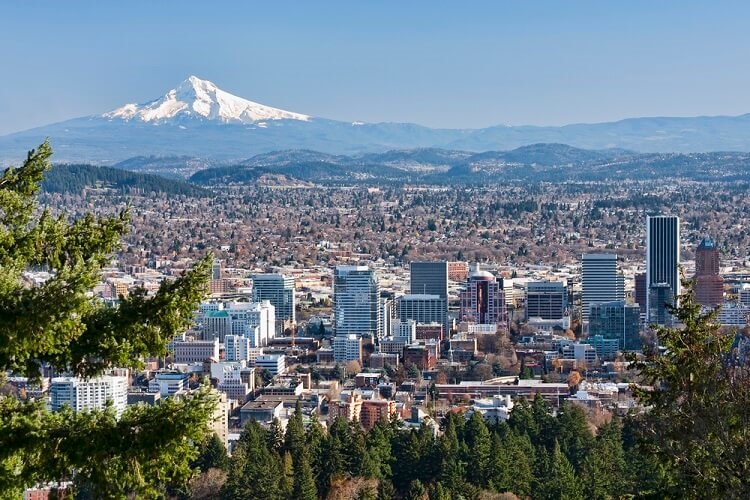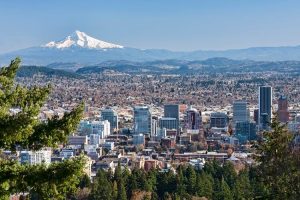 Here's our latest interview with a millionaire as we seek to learn from those who have grown their wealth to high heights.
If you'd like to be considered for an interview, drop me a note and we can chat about specifics.
My questions are in bold italics and his responses follow in black.
Let's get started…
OVERVIEW
How old are you (and spouse if applicable, plus how long you've been married)?
My wife and I are both 38 years old and have been married for 5 years.
Do you have kids/family (if so, how old are they)?
We have a 4 year old son and 2 year old daughter.
What area of the country do you live in (and urban or rural)?
We live at the edge of the Portland, OR metro area on a beautiful lake that overlooks Mt. Hood.
What is your current net worth?
Current net worth is $1.7 million.
What are the main assets that make up your net worth (stocks, real estate, business, home, retirement accounts, etc.) and any debt that offsets part of these?
Assets listed below:
Primary Residence: $550,000
Three Rental Properties: $1,085,000
IRA's / 401k's: $544,000
Vehicles – 2 Cars / Motorcycle / Boat: $55,000
Taxable securities: $35,000
Cash: $40,000
We live debt free outside of two 30-year mortgages.
Debts (subtracted from assets):
Mortgage #1 – Primary Residence: $308,000
Mortgage #2 – Rental Property: $290,000
Not counted in net worth is equity earned from current and former employers which are expected to pay out at each respective company's next financial event (acquisition or going public).
Company equity not included in net worth:
Company #1: Equity value approx. $100,000
Company #2: Equity value approx. $200,000
Company #3: Equity value approx. $100,000
EARN
What is your job?
For the last 15 years I have held various director level roles within several fast growing technology firms.
Today, I work remote primarily from home travelling once a month or so as a product manager for a mid-size technology firm.
My wife is a full time mom and part-time real estate agent.
What is your annual income?
Annual income fluctuates based on commissions, bonuses, rentals etc. but 2018 expected income breaks down as follows:
My Tech Salary: $150,000/yr
Wife's Real Estate Commission: $30,000/yr
Rental Income: $60,000/yr
We use my wife's real estate license to invest in our own properties and tend to buy and sell 1 – 2 properties per year. We have seen income go over $400,000+ on our tax returns within the last couple years from real estate investing combined with equity payouts — both of which are lumpy and not consistent and therefore not factored into the income above.
Tell us about your income performance over time. What was the starting salary of your first job, how did it grow from there (and what you did to make it grow), and where are you now?
My wife and I both come from humble upbringings in somewhat poor families where we each taught ourselves self-sufficiency at an early age.
I was raised as an only child by a single mother who rented a small apartment in the San Francisco Bay Area. The SF Bay Area 25-30+ years ago before the Silicon Valley boom was a fantastic place to grow up and offered unlimited opportunity, great weather, freedom to roam in a safe community with plenty of time to play, read, study and work.
Though I didn't have much money from mom I had no problem making as much money as I needed with odd jobs and running small businesses at an early age…including car washing, yard maintenance, refereeing soccer and baseball, hauling neighbors recycling, and baby-sitting.
I recall having hundreds of dollars in cash-flow weekly with several thousand dollars in my bank account throughout middle-school and high-school. By the end of high-school going into junior college I was able to help my mom pay rent while moving into my own place at 18.
My first tech job after a year of junior college paid $40,000/yr and became the foundation for my future. I proceeded to get several certifications and was one of the youngest MCSE's (Microsoft Certified System Engineer) at the time.
From there I continued to work full-time tech jobs while going to school part-time and doing normal college-age things like backpacking Europe for a summer, launching a couple side businesses and playing as much hockey, golf and tennis as I could squeeze in.
My income started at $40,000 a year and grew to $70,000 at age 24 before I took a pay cut to work for a startup that would eventually turn into $100,000+ salary after 5+ years with several hundred thousand in equity.
My wife has a very similar story from a completely different situation.
She is one of seven children and money was extremely tight in her family. In the slimmest of times there is a story of her mom selling the axles on their trailer house to pay for groceries that week.
Things improved for her family but excess money was not available and she was pretty much on her own when it came to buying what she wanted and needed. She became very self-sufficient and had her own baking/delivery business and paper route to buy the clothes she wanted and go out with friends.
She moved out on her own at 17 and began working at Costco while going to junior college part-time and quickly climbed the ladder to management. She eventually switched over to being a regional manager for a vendor to Costco.
My wife's salary started out at $25,000 and grew to $85,000 over a 15-year span. I give her tons of credit for maxing out her 401k from day 1 which included a Costco match with Costco stock that lead to a healthy 401k in her 30's.
There are several positives that came from our respective backgrounds and several things we had to learn on our own. We both learned to work hard and enjoy work while living within or below our means. This meant living debt free our entire lives.
We both learned to save money and purchased our first small/cheap homes in our early 20's. This meant we were paying a mortgage and building equity when most of our friends were paying rent in their first apartment or still living with their parents.
What tips do you have for others who want to grow their career-related income?
When it comes to career I would advise people to keep trying new things. Look for subjects of interest you might want to learn more about then pursue them.
As an example, I changed roles within one company several times without pay increases just to learn new things. I eventually landed on a role that intrigued me and one where I would eventually build a successful side business from the skills I learned.
At the same time I would often find subjects I was fuzzy on but wanted to learn more about such as databases, programming, finance/accounting or modern marketing tactics etc. When I found such a topic I would either take a college or junior college course on the topic or just pick up a few books while diving into YouTube learning. I'm still learning that way today and have turned my attention to my current role in product management and diving deeper into real estate investing.
My other bit of advice would be to look for positions that come with additional perks outside of a good salary. Examples include equity, stock options, commissions and bonuses. Equity sharing plans are very popular in tech businesses which helps companies attract the best talent. If you find yourself in such an industry always look for positions that come with those perks then negotiate for double what they offer you initially.
Also be sure to prove your value to the business not just your manager who may or may not have the authority to reward you. If you prove yourself to the business and the right people you may be surprised with what is offered (wish I knew this one sooner).
What's your work-life balance look like?
With little ones in our late 30's we are enjoying the huge life change and find ourselves doing a lot of family activities or swapping nights with the kids to give each other a free night out. I feel like I have found the ideal job for where our life is currently by working at home and eliminating the commute. Being home means I can help launch the family each morning, have lunch together, then break loose by 4pm for after-nap evening activities with the kids or happy hour with the wife on days with the sitter.
It hasn't always been this way. Just a year ago I commuted into downtown Portland which took about 30-45 minutes each way and life was more stressful and time-crunched. Hitting a couple of our net worth goals in the last two years and switching jobs to work from home helped a lot.
Do you have any sources of income besides your career? If so, can you list them, give us a feel for how much you earn with each, and offer some insight into how you developed them?
Real estate investing has been our biggest and most fruitful side gig…though I'm not sure I can call it a side gig since my wife is now a Realtor and we earn as much if not more money from real estate than we do with my full time job.
Anyhow, we started getting into real estate investing after my wife and I bought our current house together 5 or so years ago after getting married and just before our son was born. At the time we each owned our own houses and decided to rent those and buy our new house together. We both still had mortgages on the other two houses and we bought those near the top of market in 2006.
We were still coming out from under the 2009 crash, but by 2012 the market was looking pretty healthy. We thought that we may as well keep those homes and see if we could gain some equity from them in the end. That decision combined with a well-timed equity pay-out from one of my former employers put us in the driver seat to capitalize on the next 5+ years of real estate growth in the Portland area. We have since sold those rental properties and bought and sold 8 other homes in the last 5 years for profits ranging from $40,000 up to $80,000 per property.
Our basic strategy with buying investment properties is to purchase distressed properties that can be rehabbed with around $15k – $25k with a profit of $50,000+. We sometimes will rent a fixed up property to someone we know to get past the 1 year short-term capital gains tax. We also stick to basic homes and condos on the lower end of the market which reduces risk of market fluctuation.
SAVE
What is your annual spending?
Annual personal spending not counting business expenses is around $85,000 per year.
We could likely cut this back a bit but we enjoy some luxuries which we are reluctant to give up at this point such as a house cleaner, regular baby sitter, date nights and travel.
Spending breaks down to around $4,000 per month for food/life plus mortgage/utilities around $2700 per month and a little left over for misc. travel.
What are the main categories (expenses) this spending breaks into?
Our top expenses are the typical bills (mortgage/utilities/insurance) followed by date nights which can run up to a few hundred dollars each quickly when you factor in baby-sitting + dinner + event tickets etc.
Travel is another large expense of ours and we currently travel at least 3 times per year for about 1 – 2 weeks each in LA., Arizona and/or Mexico to flee the Portland winter rain and get sun.
We typically stay closer to home to enjoy the beautiful Northwest in Spring, Summer and Fall.
Do you have a budget? If so, how do you implement it?
We are naturally frugal and don't strictly budget at this point but we do track our net worth closely.
My wife still loves to swing by garage sales and gets excited when she finds $5 life vests for the kids that are hardly used and retail for $50, so over spending is not a huge issue for us currently.
What percentage of your gross income do you save and how has that changed over time?
We max out our retirements each year but we don't pay attention to saving as much as we do our net worth.
We have been tracking our net worth on a monthly basis for the last 4 years and have focused on growing that from around $500,000 back then to where we are today.
With real estate investing being one of our primary net worth growth generators we may spend 10's of thousands a month on a remodel but then turn around and grow our net worth by $50,000 that next month when we sell a property.
What is your favorite thing to spend money on/your secret splurge?
Definitely travel and experiences.
Both my wife and I prefer backpacking through Europe while "glamping" on rivers and beaches for a few euro compared with spending hundreds of dollars on 5-star hotels with $20 cocktails.
Side note: nearly all European campgrounds in desirable destinations have Wi-Fi, restaurants and bars which makes them glamping to us and we love it!
We are taking a break from backpacking with the kids being so young so we have turned to hotels/airbnb's. We are also considering an out of town investment property for longer term travel to warmer climates until the kids are old enough to pick up those packs and hit the trail with us.
INVEST
What is your investment philosophy/plan?
We have been maximizing our retirement savings for years which we know compounds over time and will pay off.
We ended up a bit heavy in our rental properties and will look to exchange those in the future for multi-family properties.
We believe in diversification and will be growing our taxable index funds in the coming years.
What has been your best investment?
Best investment to date is marrying the right spouse and investing in that relationship!
Also real estate. Our current home has gained around $200,000 in equity in the last 5 years. Our rental properties are each worth nearly double what we paid for them (financially distressed properties bought with cash then fixed up).
What has been your worst investment?
Worst investment has been marrying the wrong people (see road bumps) and for me a restaurant business I started with a few friends.
The business took a lot of effort just to break even year to year and I eventually sold it for the value of the equipment and lost my build out costs and tons of time. I did learn a lot and had some fun getting involved in the community but I can't say it was worth the time or effort.
What's been your overall return?
Overall return since marrying my wife in 2013 and at the time being worth around $500,000 has been about 30% year over year.
Prior to 2012 net worth grew to around $100,000 and would drop down near zero with losses from failed businesses, relationships and the real estate crash of 2009.
In 2013 my wife brought over a healthy 401k despite it being slashed by her divorce and I brought in $130,000 equity payout that year which started us back in the right direction.
2013 = ~$500,000
2014 = ~$675,000
2015 = ~$850,000
2016 = ~$980,000
2017 = ~$1,300,000
2018 = ~$1,700,000 (mid-year)
How often do you monitor/review your portfolio?
We update a net worth spreadsheet manually on a monthly basis and keep a few short notes on what events happened that year/month to drive it either direction.
NET WORTH
How did you accumulate your net worth?
I didn't pay much attention to investing and wealth building in my 20's outside of owning my own home and upgrading a couple times to get to a better home.
Several times I saw my net worth creep past $100k just to have it slashed by a failed business, failed relationship or the housing market in 2009.
When I was 27 I saw my first equity payout around $75,000 and another $130,000 equity payout when I was 33.
My wife was the slow and steady grower maxing out her 401k every year for over a decade with nearly half of that in Costco stock that performed really well over time…way to go wifey!
What road bumps did you face along the way to becoming a millionaire and how did you handle them?
The biggest road bump both my wife and I faced were divorces in our late 20's.
We both learned the hard way we married the wrong people and it cost us both a lot of time and heartache exiting and recovering from those relationships. We like to think it made us stronger, better people but it did set us both back half of our net worth each. Since both of us were the primary earners and savers in each of respective relationships it's safe to say the losses were in the six figure range.
Other than divorce I'd say starting my own failed business that tied up nearly $100,000 from 2008 – 2010 and in the end cost me around $50k in losses with the rest going to ex-wife was pretty painful especially considering my goal of getting into real estate investing and how prime 2010 – 2012 were for investing.
It's safe to say those six figure losses quickly turn into millions of lost opportunity.
What are you currently doing to maintain/grow your net worth?
At this point we have made some successful real-estate moves and feel the need to build up cash flow and diversify a bit.
We don't pretend to have it all figured out and we are continuing to learn. Our plan at this point is to sell at least one of our fully owned rental properties in the next year and either 1031 exchange it for one larger multi-family property or buy a few smaller multi-family properties with mortgages.
New excess money is being put into index funds for now and may be used for real estate deals in the future as they come available.
We are very patient when it comes to buying real estate and content to wait months or even years to find a winner then make our move.
Do you have a target net worth you are trying to attain?
It's not hard set but $3 million seems like a good target and I feel is very attainable considering where we are.
We made a strategic push these last 5 years to set ourselves up for the next decade so we can enjoy freedom and time with our kids.
How old were you when you made your first million and have you had any significant behavior shifts since then?
We crossed over the million mark two years ago around age 36 and will likely push past 2 million by 40 assuming our momentum continues.
What money mistakes have you made along the way that others can learn from?
Investment-wise a failed business slowed me down but I did follow that up with a successful business so I suppose I am ahead at the moment.
Something that hasn't happened but we are very aware of is purchasing a bad investment property could have substantial negative consequences. We hope that being patient and doing our proper due diligence will keep our positive streak going.
What advice do you have for ESI Money readers on how to become wealthy?
Start with buying your first house as soon as you can afford it while building your 401k to put you in a position to invest and build wealth.
Owning a home offers stability and one of the best tax advantages available with no tax on the equity earned from your primary residence after two years living in it.
Buy a good enough home and recognize it for what it is, an investment and likely not your dream home. Live in it while gradually fixing it up, sell it after two years then buy a nicer home again with equity you can build on…rinse and repeat until you have the home of your dreams and investment money in your pocket!
In general be patient with your investment choices, especially real estate. There is nothing wrong with slow-growing your wealth by investing in your retirement accounts and index funds month in month out and compound that over time.
When you see the right opportunity having that money in your index funds or equity in your house to leverage will allow you to take advantage as we did in the Portland real estate market from 2013 to present. Take your time, build that base and be ready for the next real estate or market swing.
I can't emphasize enough how important patience and due diligence are in making good investment moves. Your net worth will go up more by saving money on the bad investments you didn't make vs the good ones you did move forward with.
FUTURE
What are your plans for the future regarding lifestyle?
I feel like our family is living a very balanced and enjoyable life now and I am making every effort to appreciate that for what it is on a day to day basis. I am grateful my wife and I made a strategic push these last few years to get ahead and it has given us the confidence and stability to manage life on our terms not on an employer's terms. Anyone can have that freedom to negotiate work on their terms but I do find I am on another level with the leverage of personal financial freedom to lean on.
I recognize this balance with my current employment may not last forever which I am ok with. I plan on staying in my current role for the next couple years then exiting this role when some equity matures at which point I hope to switch over to part-time real estate investing combined with part-time volunteering and side gigs.
I may also do some consulting and teaching down the road pending how the investing / volunteering and side gigs shake out.
What are your retirement plans?
Early retirement for me will look like taking a break from full time work around 40 years old and prioritizing family adventures, sports, community activity etc.
I know I can always get back to working full time but I can't get back my kids' "wonder years" and I want to be as immersed in those as I can.
Down the road I hope to be healthy enough to do some of the travel my wife and I have just scratched the surface on with our adventures throughout the US, Mexico and Europe. I see extended trips to South America and Asia in our future.
Are there any issues in retirement that concern you? If so, how are you planning to address them?
We are pretty young to retire so ensuring we find enjoyment and life satisfaction is key. We have the next decade plus to look forward enjoying with our kids and along the way we hope to find engagement with the community and social causes that strike a chord with us.
Work is very rewarding for us but we are beyond blessed to recognize it doesn't have to come with a paycheck to be rewarding which frees us up to pursue other meaningful and rewarding work.
MISCELLANEOUS
How did you learn about finances and at what age did it 'click'? Was it from family, books, forced to learn as wealth grew, etc.?
I'm still learning and by no means a graduate of anything in life. That said I do credit being naturally curious and engaged in fast growing businesses which caused me to dive deeper into business finance and then naturally personal finance.
Both my wife's and my parents are natural savers but have not excelled at earning. We did learn to take a few calculated risks and take a stab at earning many times more than our income by taking advantage of equity plans at work and real estate investment opportunities we saw in our local market.
Who inspired you to excel in life? Who are your heroes?
A huge life lesson for me was watching my mom consider buying a house multiple times but never pull the trigger out of the fear of commitment / risk.
The cost of houses when I was a kid and when my mom could possibly afford them in the SF Bay Area was in the $200,000 range and those same homes are now going for $1.5 million and she is now priced out of the area.
Seeing that gradually take place over time made me jump on purchasing a home very early and get a bit more aggressive in real estate than I may have been otherwise.
Fortunately my grandmother who was a real estate agent in the 70's bought a 12 bedroom apartment style home when it was affordable with foresight on the market and my mom currently enjoys SF Bay Area living on a retirement budget while helping my grandmother manage those apartments.
Another life lesson I have learned from my Dad who is an extremely hard worker and owns his own contractor business: he is now at an age where he should be enjoying retirement but he failed to invest in the market or real estate and spends most of what he earns perpetuating the cycle of work / earn / spend / repeat.
Fortunately he did pay his mortgage off so his expenses are lower but he still pushes himself to work 6 or 7 days a week out of his own choice and preference. An extreme example of working hard, getting paid well but with minimal gains to show for it over time. If only he hired the right financial counselor sooner!
Life lessons learned from all of them!
Do you give to charity? Why or why not? If you do, what percent of time/money do you give?
We do give a portion of our income to multiple charities primarily focused on helping people in crisis and children who are the most vulnerable.
We also support our local church who is a leader in the area on giving to the local community and supporting multiple efforts abroad including digging wells in Africa and building sustainable community businesses and roads in the poorest parts of Cambodia, Vietnam and Thailand.
Do you plan to leave an inheritance for your heirs (how do you plan to distribute your wealth at your death)? What are your reasons behind this plan?
My spouse and I currently have 1 million dollar life insurance policies taken out on each other in case anything were to happen to us. This way our spouse and kids would be in good financial shape in the event of a disaster.
We currently have our inheritance split 50/50 with the two kids.