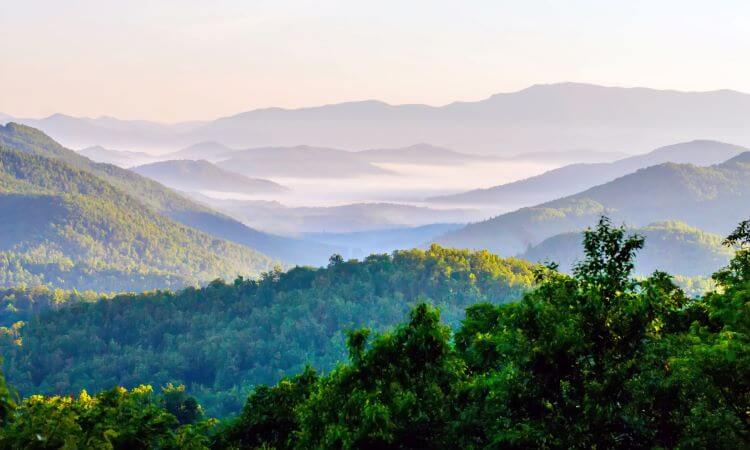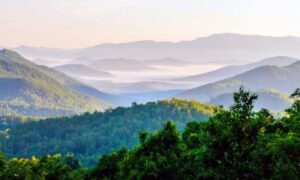 Today I have an update for you from a previous millionaire interview.
I'm letting three years pass from the initial interviews to the updates, so if you've been interviewed, I'll be in touch. 😉
This update was submitted in February.
As usual, my questions are in bold italics and their responses follow…
OVERVIEW
How old are you?
I'm 56 years old and my wife is 53. We've been married for 30 years.
We met in college and have been happily married since.
Do you have kids?
Yes. Both girls are now 22 & 20. Both in college studying hard.
The oldest is seeking a medical degree and the youngest a masters in Business / Marketing.
Since our initial interview much has changed in our family environment. The girls are studying on the other side of the country. It has created less frequent in person time with them.
What area of the country do you live in (and urban or rural)?
We are still in Chicago but currently building in the southeastern part of the country (primarily mountainous region of NC.) We have been planning this process for the past 4-5 years but are just getting started on the actual build.
We will leave Chicago this spring and settle into our new area while the house is being built. We are both able to work remote so this fosters the flexibility to relocate while still active in our careers
What was your original Millionaire Interview on ESI Money?
I was Millionaire Interview 152.
That was the first time I had ever put our journey into a printed format. We were fully engaged in learning more about the F.I.R.E movement at that time since we had just learned there was actually such a group acronym for people who were following this sort of path
Is there anything else we should know about you?
A lot has changed in the past few years.
I changed companies and am now in the C suite of a private equity company.
My wife is still in software but has also changed companies.
As the story went in 2019, so goes the story today. It's a job and should be interpreted as such. We have always gone where the money is and will continue that path for a few more years until we retire and settle into our new home.
That being said, the JOB has taking on some new meaning to me. I continue to focus on the money aspects of what it offers but am now appreciating the non-economical value that the experience and engagement is offering. After 25 years in one industry and 9 titles later, I feel more like a consultant than I do an individual contributor.
NET WORTH
What is your current net worth and how is that different than your original interview?
We are just under $4,000,000 but this time w/ zero debt.
We sold our old house in preparation of this new construction so have been renting for the past couple years. We will take out a new mortgage but only for the time that we are still in our working careers. After that we will most likely pay it off as we transition to retirement.
Many people were faced with economic challenges when Covid hit. Some had lost their jobs due to business closures. Others were forced to stay home to support their families. Fortunately for us that period was an economic growth spurt and we were able to grow our assets considerably due to less debt, lower cost of living (renting) and continuing to invest large sums of net income. More so that this terrible event did not directly impact our individual health and mobility.
What happened along the way to make these changes?
We have kept up with our dollar cost averaging investment and buy and hold strategy all these years.
2019 – 2022 was very good to us as an output of those savings behaviors. Last year I was fortunate to cash out on my equity stake for the companies sale that I led and am still the CEO of the same company under new ownership.
Our salaries have grown considerably since the last interview. With this brought much change in the organizational hierarchy. We were very fortunate to come through that process ahead of the curve.
What are you currently doing to maintain/grow your net worth?
We save a good amount of our gross earnings (approx. 58%).
Even though we could be renting a much nicer and bigger space, we chose to rent a 1 bedroom apartment to save even more during the past two years. We invested the equity from our last home sale and have banked our would be property taxes ($20,000 annually) and extra income while the market has been down. The rewards of those efforts will be significant when things get back to pre Covid levels (whenever that may be.)
The negatives are that the markets have been battered with a lot of sell off causing activity. Our once lofty capital gains on paper were down 20-30% at one point.
While we did not sell any paper assets during that time, the house build project has now created several harvesting events that will impact our cash value of our brokerage account by 10-15% as we move funds into cash buckets for this significant investment.
EARN
What is your job?
CEO of a private equity portfolio company.
What is your annual income?
$1 million in 2022 and $500,000 in 2023 before any bonuses and equity earn outs.
How has this changed since your last interview?
I think I was earning $300,000 back in 2019 and my wife was making around $100,000.
Changing jobs since early 2019 was the leading cause for my salary increase. Equity earn out on the company sale was the cherry on top.
Have you added, grown, or lost any additional sources of income besides your career?
Added as noted above. But the equity earnout was more of a timing thing than a strategy.
A lot of hard work went into restructuring the business to bring it to market for sale. Those don't come around very often and you should not take risk with your spending if you are betting on large windfalls to happen. A lot of things have to align for that to actually come to fruition.
SAVE
What is your annual spending and how has it changed since your interview?
Our monthly rent is $2,350, other bills and insurances $3,000 — so roughly $65,000 annually.
Back in 2019 it was double the monthly expenses due to home ownership, taxes, still putting money away for kids college years, etc.
What happened along the way to make these changes?
The home sale drove most of this.
It goes to show that your annual out of pocket expenses as a home owner are significant. Tracking them and the ability to reduce them is not so easy.
Only other thing worth mentioning was that our kids' colleges are fully paid for. Basically was back in 2019 as well but both were drawing down their 529B savings and still planning their post 4 year graduate degrees.
INVEST
What are your current investments and how have they changed over the years?
401K's = $1.3M
Brokerage / cash = $2.1
Roth's = $500,000
HSA = $75,000
Pension = $3,200 month at 62 yrs old
Numbers noted above are deflated approximately 20% due to market performance. So depending on market returns we are below or above the $4M NET worth noted above.
We save $230,000 of our net income in brokerage, 401K's, ROTH and HSA accounts annually. Not much has changed over the past 15 years except for the annual amount saved out of pocket
What happened along the way to make these changes?
Monthly mortgage elimination, taxes, groceries for 4 people versus the two of us, every day maintenance of upkeep on the house, etc.
We bank every dollar of those savings in addition to all of our salary increases.
MISCELLANEOUS
What other financial challenges or opportunities have you faced since your last interview?
Changing jobs frequently is the best thing we have ever done. As mentioned in the 2019 interview, we feel that your best chances to grow and earn more money is to be willing to make sacrifices and take your interest and abilities to a new organization who has a need for your experience and successes — all the while getting paid more money for that.
With this mindset comes a fair amount of stress caused by the self induced changes. But the rewards are worth it if it is done with some degree of calculated risk and careful selection of the job/company you are going to.
The job market has always been similar to the stock market from our vantage point. You can't time it but you can keep your mindset and intentions sharp for when an opportunity presents itself. So long as you are ready to move yourself into a new role and it aligns with your short term goals.
Overall, what's better and what's worse since your last interview?
The entire world went through some pretty hard times with Covid. We gave up a lot in terms of travel, time with extended family, loss of close friends, etc. No amount of money can give that back to us. The entire experience only reinforced our belief that we are on borrowed time. You can't create more of it, and you can't buy it with all the money in the world.
We have come to realize that no amount of planning can or will produce the perfect outcome. Rather, we take life as it happens and know that regardless of the unforeseen challenges, we are in a position to survive until things settle down or we can pivot to adjust our lifestyles.
We have become even more aware than we were before that we will continue to preserve as much generational wealth as possible.
Covid taught us several things, the most obvious is that you can't prepare enough for natural disasters. In the case of the pandemic, the following inflationary impact to the economy. The past 20 years of planning was our saving grace and the hindsight is now more than ever 20/20 vision.
What are your plans for the future?
We postponed retirement in 2022 since we decided to build a new home. That is a little bitter sweet because we are building our dream home but we are now extending our careers because of the cost of this project.
Once that is done in late 2023 or early 2024 we will reassess. I have somewhat changed my mind on retiring so early. What was a long term goal for over 20 years has fizzled out a bit. Covid spooked me into thinking that more generational wealth for our children and in person time with people in our careers has a different meaning as we get older.
We will have to wait and see what happens when we move. It's a rather unique time in our lives and we just don't want to commit to something we have not yet fully experienced.
Given that you have a bit more wisdom and experience, what advice do you have these days for ESI Money readers?
Same advice I am sure I gave in 2019. Life is fragile. If the pandemic has not made that clear to you, try and reflect on the past 3 years and everything that has happened around you if not to you directly. Personally, I found a great deal of new perspective on the things that we determine to be important.
Always be saving, never settle in a job that is not meeting or fulfilling your needs and desires.
Know your numbers. World economics can devastate the underplanner. Look at what inflation could have done to our NET worth had we not made the career and income changes we did in late 2019 shortly after our 1st millionaire interview.
It's relatively easy to say you are going to save, but save with purpose. Even if that purpose takes a different path, put it to work and reach to achieve your goals early in life. You have no idea what the future holds. Whether it be tomorrow or 20 years from now.
Your older self will thank you for starting early and not letting anything knock you off course. Never settle just because you feel like everything is going well or better yet, ahead of schedule. Flexibility is imperative.
"Remember, just because you have the money, does not mean you have to spend it."