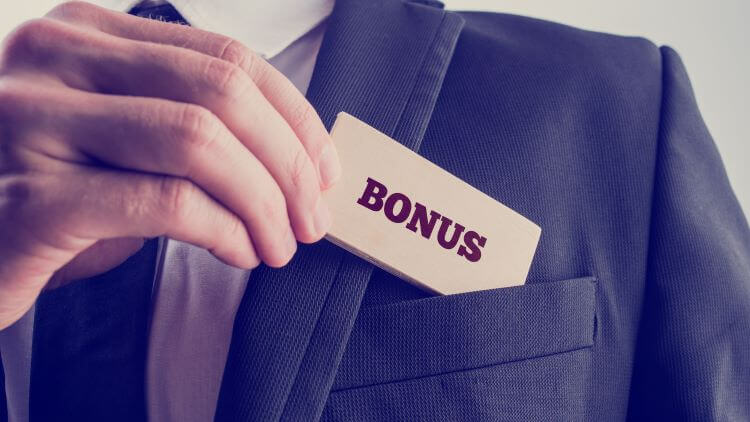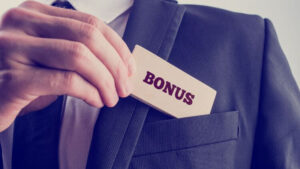 Today I have an update for you from a previous millionaire interview.
I'm letting three years pass from the initial interviews to the updates, so if you've been interviewed, I'll be in touch. 😉
This update was submitted in July.
As usual, my questions are in bold italics and their responses follow…
OVERVIEW
How old are you?
I am 45 years old, and my wife is 43.
We have been married for 15 years.
Do you have kids?
We have an 11-year-old boy who is a great kid with a great group of friends.
What area of the country do you live in (and urban or rural)?
We live in suburban NJ about twenty miles outside of NYC.
It is a great community with great schools. We equally can be standing in Times Square or on the beach within 45 minutes.
What was your original Millionaire Interview on ESI Money?
I was ESI Millionaire #153.
NET WORTH
What is your current net worth and how is that different than your original interview?
Our current net worth is roughly $4.65 million.
This is an increase of $2.3 million from my original interview.
What happened along the way to make these changes?
So, the last few years have seen a lot of upward momentum in our nest egg.
First off, my income has significantly increased (more details later) which has allowed us to materially increase our funding of investments. As I said in my first interview, my minimum every year is to fully fund 401k and IRA's. While that is still the case we have been dumping a lot of discretionary income into the market.
Second, the income from our investments has also seen material growth. While inflation is not a great thing as a consumer, it can be a good thing as an investor. We have been shifting dollars around over the last 2 years to take advantage of fixed income products where the yields are 5%-7%. Have been using both government and corporate paper for this and will continue to do so until early 2024 when I believe we will start to see some softening of the rate cycle. I actually set up a ladder for much to come due this December so I can lock long term into high rated paper for longer duration knowing rates are coming down. As I wrote in my first interview, I invest for cash flow and right now it is at an all-time high.
Home is where the heart is. So given my proximity to NYC – our area has seen an absolute housing boom. During and even now after COVID our area has become very desirable as folks continue to flee city living. We have had no less than 6 unsolicited offers over the last 18 months, almost all in cash and for numbers that I still can't believe. We love our house and community so would not consider leaving but because of the value increase we did do a cash-out refi 2 years ago and took down the duration of loan from 30 years to 15 years. Cut our rate from 3.5% to 2.25% and took $50,000 of equity out along with it. Our payment only went up by $150.
In turn I used the $50,000 in cash to buy out the lease on my wife's car in turn saving $475 a month. Took the $475 and started a trust account for my son recreating the car payment into a monthly contribution to the account. Took the rest of the money and invested it in a tech stock (NVDA) which has more than doubled since purchase and I recently sold it for a nice profit and took proceeds and locked into a 5-year corporate note yielding 6.25%.
What are you currently doing to maintain/grow your net worth?
Keep it simple.
Max our IRA's every year. Max the 401k. Be consistent in funding 529 and savings. Pay the mortgage and live within my means.
Pretty simple strategy.
EARN
What is your job?
I am a managing director at a global financial services firm.
My wife works in the health services field as an independent health and wellness coach focusing mostly on woman over the age of forty.
What is your annual income?
My annual salary and bonus average out to be about $550,000.
Given my level within the organization, I also have a savings component where the company defers 10% of my total comp (capped at first $270,000) in a long-term savings account. I am 100% vested and the plan escalates by 1.5% every seven years (max of 13%) until 65 years of age.
My wife earns roughly $30,000 working part time. She averages about 10-15 hours of work a week. This allows her to be very active in our son's activities and schoolwork.
How has this changed since your last interview?
So, our income trajectory has really increased since the interview.
First, during Covid there was a mad scramble within my industry to retain talent. It was a chaotic time and employee turnover ticked much higher than normal. There was speculation that my company was going to begin offering retention bonuses but until presented it was mostly hearsay.
My boss called me on a Friday morning and essentially offered me one. It was a guaranteed $50,000 bonus payable on the first business day of January for 3 years. Furthermore, they offered a $50,000 salary increase as well as an increase in bonus target. All in all, between the salary increase, the bonus increase and retention bonus – it has led to a cumulative increase in total comp of about 175K – 200K per year. That will drop off by $50,000 after this coming January when I get my last retention bonus payment – however the proceeds from those payments have been used wisely (I think) and yielded an impactful return.
Also, during the Covid years – my wife's business really took off. She has always had great flexibility in her schedule but given the circumstances really pressed the gas and doubled her earnings for a 2-year period. It was a nice boost to our earnings during an uncertain time-period and we were very thoughtful as to where to stash the cash (so to speak). Her earnings have since normalized as she wanted to take a step back from the increased workload, she absorbed during Covid.
Have you added, grown, or lost any additional sources of income besides your career?
We have not added or lost any sources of income outside our careers.
SAVE
What is your annual spending and how has it changed since your interview?
Our spending has remained mostly stable.
We lost a car payment ($475) as we bought out a lease but took that savings and plowed it into an automatic deposit into an account for our son.
What happened along the way to make these changes?
Not a lot has changed other than the amounts. We are very diligent on the automatic investments, and they are super simple to set up and change if need be.
As income and disposable cash has presented itself – it is just a simple push of a button to transfer funds or set up auto investments.
The system could not be easier.
INVEST
What are your current investments and how have they changed over the years?
Per my previous interview, I very much like the bucket strategy.
I like big cash heavy, recurring revenue businesses that come with a sticky dividend payment. That remains the largest bucket of my investment thesis.
I supplement it on both ends with investments in technology as well as fixed income and cash.
As investing world has evolved over the last few years, I routinely prowl the fixed income markets for anomalies or outsized yield where the risk is minimized. As the equity market has appreciated over the past year (more like 6 months) I have been selling some tech into strength and redeploying that cash downstream from a risk perspective into fixed income with a desirable yield. Again, because I am chasing cash flow, I am not so worried about missing upside alpha from the equity portfolio.
I do think we are coming to the near end of the rate hiking cycle so I start shifting back more money into the middle bucket where dividend yields that should perform well as rates cool off in 2024 and 2025.
My 401k remains 100% in a market index, so I am always exposed to the market and my long term deferred comp is conservatively managed by my firm's investment committee. I like my mix of assets and always hold $50-75k in cash as a safe buffer for it all.
What happened along the way to make these changes?
The biggest change I have made is shifting profits in tech equity to lock in a fixed return in a less volatile instrument. I recognize given my age, it is probably viewed as highly conservative, but it brings my wife and I peace of mind and the market giveth and taketh and I am determined to continue to focus on cash flow and ensuring we protect and build.
Also, when I was interviewed originally and was holding a 3.5% mortgage, I would routinely overpay my mortgage. If I were struggling finding a market opportunity, I would take surplus cash and use it to pay down the note thinking it was a 3.5% return which is not so bad.
Now that I refinanced in a 2.25% note with my bank's money market sitting at 4.75%, I am more than happy letting the mortgage run its course, pay the amount due every month and reallocating the surplus to my money market account.
I know a time will come where this spread is not as advantageous and when that time comes, I will adjust but for now it is about hording cash and letting the mortgage run.
MISCELLANEOUS
What other financial challenges or opportunities have you faced since your last interview?
We have been in pretty-good shape since original interview.
We have increased our monthly contributions to savings and our sons account (college and other).
Obviously since our first interview we had the normal COVID stresses but by in large all has been well.
Overall, what is better and what is worse since your last interview?
Certainly, the increase in income has been a major positive and allowed us to enjoy some lifestyle expense inflation as well as increase overall savings. Having greater peace of mind in terms of financial security is a great feeling and seeing the growth in net worth is validation that our plan is working, and we are doing the right things.
A challenge that we do face is that as the pot grows bigger, it feels like the stakes become greater and the risk becomes larger. I used to recall a day where the market would swing down, and I would appear to lose $5,000 on paper and start to sweat. Now a down $5,000 feels like nothing but a down $50,000 day makes me cringe. So like most things money is relative and only a matter of perspective.
I know our plan is working so sticking with it and know time is on our side.
Given that you have a bit more wisdom and experience, what advice do you have these days for ESI Money readers?
I will refer back to what I said in my original interview – automate your financial life as best you can.
The financial system is easy to navigate if you put the time in to understand it and how to use it.
Whether it's $50 a month or $500 the best day to start is today. Races are not won in the first lap they are won being consistent for the entirety. Stay consistent and keep it simple and always live within your means.