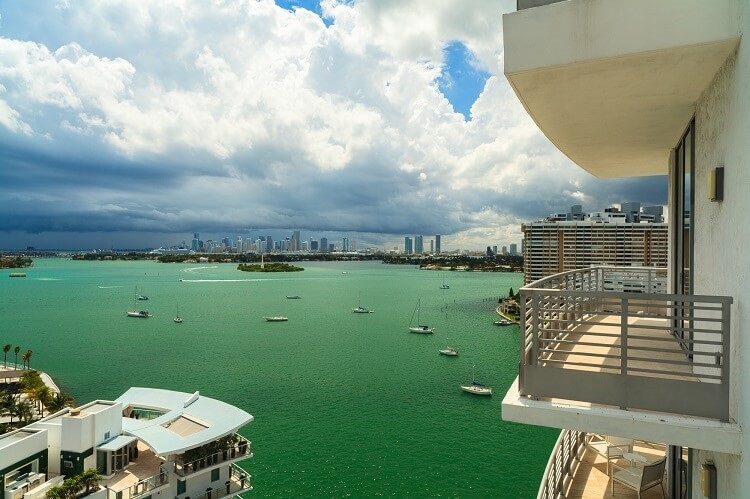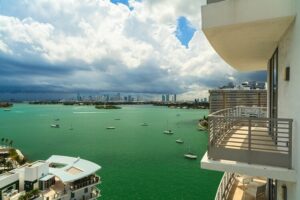 Here's our latest interview with a retiree as we seek to learn from those who have actually taken the retirement plunge.
If you'd like to be considered for an interview, drop me a note and we can chat about specifics.
This interview was conducted in August.
My questions are in bold italics and his responses follow in black.
Let's get started…
GENERAL OVERVIEW
How old are you (and spouse if applicable, plus how long you've been married)?
I am 66, my wife is 62.
We have been married for 37 happy years.
Do you have kids/family (if so, how old are they)?
We have 4 children ages 27 to 35.
What area of the country do you live in (and urban or rural)?
We split our time between a condo on the beach of a small southern island and a large upper midwestern city.
Is there anything else we should know about you?
No grandkids yet so splitting time between two locales is not an issue.
But when grandkids arrive my wife will not want to leave them…
RETIREMENT OVERVIEW
How do you define retirement?
To me retirement is the third phase of life, following schooling and working.
It is the phase where I can do whatever I want with my life, following two phases where what I did was pretty much dictated.
While I enjoyed much of the first two phases, I am very excited about the third phase.
How long have you been retired?
11 months.
Is your spouse also retired?
My spouse still wanted to work for a number of reasons. She wasn't quite ready to leave the workforce, and she wanted insurance benefits.
14 months ago she was able to get a work from home job. That was really key to my timing for retirement. Her employment allows us to live in either home.
Some days she is ready to call it quits tomorrow. But most days she feels very fulfilled. She is happy for me to not be working anymore.
What was your career and income before retirement?
My career was as a health care executive in a health care system.
My income was approximately $450k per year.
My wife's is $70k.
Why did you retire?
My retirement was voluntary. A few days after I hit 65, I just knew the time was now.
PREPARATION FOR RETIREMENT
When did you first start thinking seriously about retirement and when did that turn into a decision to do it?
I started thinking seriously about retirement at age 60.
I took a two-weekend, half-day seminar on retirement planning. It started to gear my mind toward what I would need to do to get ready to retire.
After that I read many books on retirement and learned a lot from each one. Each Saturday morning I would read another book chapter, make notes, and began a journal about what I was thinking. I really looked forward to this planning time and was able to do so in a comfortable and non rushed atmosphere.
I was initially very focused on the financial side of retirement planning. I knew it would be scary to not have a steady paycheck after 40 years of having one. Then, I started to focus on the non-financial aspects of retirement: the lifestyle, the adjustment to a different routine, and not having a job dictate my days.
What were the major steps you took from deciding to retire to developing a plan to do so?
I initially did not know exactly when I would retire. Some days I felt I would never be able to afford to retire: kids tuition, house expenses, stock market slumps, etc.
But I worked with two financial planners. One I engaged about 25 years ago (FP A). The second (FP B) was provided through my employer. Both had different styles and I liked having two intelligent advisors providing me info.
FPA guided me on setting up a retirement budget and using the discipline to make it accurate. She was also very good investing our money. And she helped us out of a few jams, like unloading our house when we moved in 2008, could not sell the house, and could not get our bank to talk to us about options. This is when I really learned a strong lesson: banks are not your friend.
FPB was the one who convinced me I had sufficient resources to retire whenever I chose. She pointed out that with two defined benefit pensions and social security (whenever I chose to take it) I would have a high, fixed monthly income regardless of what the stock market did. Then my income from investments would be gravy. That was very reassuring.
I know many people want to do their own investing and financial planning and not pay a fee for advice. As I look back I feel the advice and guidance I received from these folks was worth the price. There is so much at stake, and as smart as I may be, I am not the expert in financial planning that I am in healthcare. Their advice and counsel has been very reassuring. I continue to use both and value their perspectives.
What did your pre-retirement financials look like?
My initial goal was to have $3million in assets before retirement.
I got to about $1.8M. But when valuing my pensions and Social security and assuming I will live until age 85, I am close to the $3M goal.
What was your overall financial plan for retirement?
I revised my retirement budget many times, with input from my wife who actually pays the bills.
I looked for guidelines from other sources on budgeted expenses as well. I threw in contingencies, estimated taxes, and ran various scenarios.
Happily, I found that my pension income and my wife's income were sufficient to cover our monthly expenses.
We also took out an annuity that began to pay out early this year. That gives us another cushion which has proven helpful. This has allowed us to refrain from touching any more retirement savings.
I have set up a "bucket " system, which I read about in a retirement book by Emily Guy Birken. One bucket has sufficient cash to cover three years of expenses. This helps me sleep well at night.
Bucket two is some stocks and bonds.
Bucket three is our most aggressive and is mostly stocks. Hopefully we don't need to access this bucket for 6 years.
Did you make any specific moves to prepare your finances for retirement?
The months leading up to my retirement and immediately after were very hectic, especially for my wonderful wife who runs the household. We had been vacationing at our southern island for about 15 years when we decided we should buy there. We did about 8 years ago. We rented the condo during the winter months, but still were able to get down three times per year. So the day after I retired my brother and I loaded a trailer with a few more things that needed to go to the condo and headed south.
We bought our northern house in April, 2019. (So for a few months I was the nervous owner of three homes!) Our daughter finished grad school in May and moved into the northern house. We listed our work house in March. Very slow market, and we kept dropping the price and finally got an offer. We closed the end of August, 2019. Buyers got quite a deal, but we were happy to unload (especially now with Covid!)
So with our southern place ready, our work house on the market, and my wife with a work from home job, I felt comfortable giving my notice.
I turned 65 in June, 2019 and it really felt different. I visited my daughter in our new house in early July and did not want to leave! So after five years of planning, I gave my notice. I felt the weight of the world off my shoulders when I told my boss the time was now.
She fully understood (she is same age but wants to keep working.). Co-workers were very supportive; some envious. Wonderful tributes and parties before I left. It could not have ended better. I loved the work I did and the people I worked with. But I was ready for the next phase. And a lot less work stress!
Who helped you develop this plan?
As mentioned previously, I had help from two financial planners, a number of books, some great blogs (most notably the Retirement Manifesto — didn't discover ESI until after I retired, but it is one of three I follow weekly.)
What plans did you make in advance to leave your job?
While we didn't know the exact date I would retire, we knew it would be soon.
One of the most time consuming plans was downsizing. We started seriously in March of 2018, one year before we listed our house. We had at least one project each weekend. I made dozens of trips to Goodwill. We had two yard sales. But we still had too much stuff come moving day!
What were your pre-retirement concerns (financial or non-financial)?
As mentioned earlier, my initial concerns were strictly financial. But many books warned about preparing mentally for the big shift from life focused on your job to being free from both the benefits and challenges of work.
While I don't have lots of hobbies, I do have lots of interests. I felt pretty comfortable I could keep myself entertained.
Also recognized that with my wife working, we wouldn't be making many trips. But I was ok with that. I travelled extensively with work, and some internationally. I looked forward to settling into our two houses and staying put.
How did you handle deciding on and paying for healthcare?
My healthcare is Medicare, another reason I worked until age 65. My wife gets her healthcare through her employer.
We considered her insurance for me but Medicare proved to be a better option.
How did you tell your family and friends of your plans?
I told most key colleagues face to face. Every single one was happy for me.
THE ACT OF RETIRING
How did you ultimately retire?
We worked on moving household goods right up to the day I retired. My last day of work was the day before we needed to be out of the house. Have to give my wife all the credit for the packing and coordination at that end.
Work wise, I have always been very organized. I had a 12 month work plan for what needed to be done and by when to meet major deadlines, board commitments, and other governance events. I had a great team and felt very confident handing off responsibilities.
It really wasn't hard to walk out of my office and out of the building for the last time. My team took me to lunch. Then I drove to U haul and picked up a trailer for the drive south the next day.
What went well?
My departure went smoothly. I felt I left everything in a very good place. We left on great terms and I still keep in touch with many colleagues.
What didn't go so well?
If I had it to do over again I would have had the moving company do everything, like with my previous executive moves. But we were trying to be frugal, thought we could do lots of packing ourselves, and even move some stuff on our own.
Big mistake! For the money we saved, it would have been well spent to have them do it all.
We also should have gotten rid of even more stuff! We downsized to a great home but it is half the size of our previous home. So I ended up paying to move some stuff that we had to unload once we moved in! I was really trying to avoid that.
How did you ultimately find the courage to do it?
It came down to planning for this event for five years, getting good advice, and then facing the reality.
What probably was the defining factor was this: no one knows how many years we are allotted. At 65, I had devoted 40 years to work. I felt that was sufficient.
My Dad passed at 70. An older sister at 66. While I am in reasonably good health, who knows how many years are left? It just felt like the right thing to do. I didn't feel like working one more year would make enough of a financial difference (and with the way Covid has disrupted the healthcare world, it was absolutely the right decision!)
RETIREMENT LIFE
How was the adjustment, especially the first few months after retirement?
I pinch myself every day and feel so lucky!
I spent my first three months in our southern island condo. Became the beach bum that I always dreamed of becoming. Float in the ocean and read books. Love the island lifestyle.
My wife joined me after 6 weeks and we set up her southern office. A little tougher for her to be working inside on a beautiful day but she is very generous and knows how much I love it. And we have weekends to play together.
How is retirement life now? What do you like about it and what do you dislike?
I absolutely love the two cities we live in. In our northern home until mid September then head south for two months.
Then back north for Holidays. Then back south for the Winter.
Nothing not to like about this!
What do you do with your time? What does an average day look like?
Three of our four kids live in our northern city. So it is great to see them. Our daughter lives with us. She watches the house when we are gone and takes care of the dog. It is very nice to have her with us.
An average day for me begins with kitchen puttering and then an hour reading books that "get my head together." I usually read a chapter from three different books. One is spiritually oriented, one is financially focused, and one is life in general.
Then I exercise. I belong to a health club where I do treadmill and biking, listening to playlists that I compose the night before. On alternate days I ride a bike for 12 miles around a nearby lake. It is just gorgeous and I love ever minute of it.
I love to grill but not cook. Nor does my wife or daughter. So dinner can be a bit of a challenge if I am not grilling.
After dinner I devour the newspaper sitting on our deck and listening to music. Then the three of us watch a TV show. Then to bed.
Repeat the next day.
What are the major activities that fill up your time in retirement? Are there any new ones you're planning to try?
I read about trying new activities. So I took up ocean kayaking. I absolutely love it.
And biking in our northern environs is just great. My daughter and I bought bikes together and ride them together frequently. We also do with our two older kids on weekends.
I am experimenting with a music blog. I have an extensive record and cd collection. I like to listen to and write about obscure artists. During trivia night most folks wanted me on their team when it came to obscure music!
What is your social life like?
I make an effort to keep up with friends and meet them for lunch or dinner. I have two former work buddies who live nearby and we meet up monthly.
I also belong to a meditation group that meets twice monthly. And we have a neighborhood group that also meets weekly.
Looking back, what would you have done differently?
I planned things pretty carefully so there is not much I would do differently. Except have the moving company do all the moving and throw more stuff out before moving!
Was there any emotional impact from leaving the workforce?
I have not missed the work. While I enjoyed work most of the time, I never felt my personal identity was overly tied to my title or position.
I had a lot of responsibility and clearly influenced the direction of my organization. I mentored many young professionals in my career. But I tried hard to keep my head on straight. Now I joke with folks: "When I used to be busy and important…"
What surprises (financial or non-financial, good or bad) have you had since retiring and how have you handled them?
Our food bill has been hard to get a good handle on. It is running about 20% higher than I budgeted. Some of it is new diet attempts to be healthier. Gluten free food is very expensive. And I never did the grocery shopping until now, so that is a learning experience. I need to learn to be more thrifty.
I also find myself wavering on spending. The first couple of months I did not want to spend a dollar on anything extraneous. Then I looked at our investments, which I do monthly, and realized we could afford to spend on paintings at an art show, or a new rug for the condo, even a new dishwasher.
I still vacillate though. It will take time. I remind myself we are still very early in retirement and will continue to live and learn.
What are your future plans?
My wife knows she can stop work any time. We have enough in our first bucket to cover her income and her insurance. She had planned to work 36 more months. But we may cut it in half and split the costs. That will free us up to travel.
We have places in the US we want to revisit (I have been to all 50 states but she has not) and there are some international trips we would enjoy.
But my wife is more of a homebody so these aren't burning plans. After all my work travel I am pretty content in our two locales.
RETIREMENT FINANCES
How has your financial plan performed compared to what you had estimated before retirement?
We are spending a bit more than budget about half the time. I do track our spending daily and summarize monthly compared to budget.
We are mostly over on food. And some things we did not budget for but needed to do, such as paying for an estate plan, which we did last May.
We aren't over by much when we go over. But I want to monitor and adjust as needed so we don't look at our cash balance and ask "where did it go?"
Can you give us some insights into your post-retirement spending and income? How much do you spend annually and on what? And where does the income to pay for your spending come from?
Our spending is about $10k per month.
The biggest amount is our northern mortgage. We lost all our equity in 2008 with the housing debacle. So at 55 I was essentially starting over. Not a lot of equity to bring forward when we moved.
We did refinance early this year and have the lowest mortgage rate we ever had.
I debated paying off the house when we bought it but liked the idea of having the money in the bank, was getting a good return, and knew we could cover the payment relatively easily. And we make an extra principal only payment each month. I always have the option of making a large principal payment, or even paying it all off in the future.
We have an emergency fund and a lifestyle fund each month to cover unanticipated items. Lifestyle is for going out to dinner, buying stuff at an art fair, or the like.
We also each get a spending amount that is just ours for whatever we want. We don't have to itemize this, we can do whatever we want with it. I use mine for books, lunch, amazon items, gifts, etc.
We did pay off the condo last December. But we do have a high HOA fee. So that is our second highest monthly expense.
We paid off my car before I retired. And a few months ago we pulled some of our investment gains and paid off my wife's car. It felt good to have no debt beyond the mortgage.
We can cover all of our monthly expenses from my pensions, the annuity, and my wife's salary.
How are you handling Social Security, required minimum distributions, tax issues and the like?
I hope to postpone Social Security until age 70. If my wife works until 65, that income will replace hers. Will need to decide when she takes her Social Security. I know there are books that recommend those strategies.
We will have a capital gain issue next year with taxes, based on repositioning some stocks this year. But we will know ahead of time the damage we need to cover.
We haven't addressed RMD's yet but will with the help of our financial advisors.
Did you return to paid work? Why or why not?
I have no plans to return to paid work. I love having nothing on my calendar. I now have Time Affluence!
Did you find it hard going from being a saver to a spender?
Yes, as I mentioned I still vacillate.
Some months I am fine overspending our budget. Other months I am nervous and want to be absolutely sure we keep to our budget in every category.
Looking back, what do you wish you knew in advance?
I wish I had gotten rid of more stuff and had the movers do everything! We are still digging out and unpacking boxes. In fact the movers said there is no way we can fit all this stuff in your house.
Fortunately my wife and sister in law and daughter showed them how to unload more efficiently. But there was no room to move!
What advice do you have for those wanting to retire?
I think retirement is different for everyone. What works for one person may not work for the next. Whatever you choose to do I suggest you plan it well in advance and not make any quick or rash decisions.
I also suggest drafting a detailed budget before you retire, at least 12 months, or more. Ours was pretty loose and would it would have been more useful to apply the level of detail we do now years before.
And it goes without saying that you need to be on the same page as your spouse. Talking things through ahead of time and anticipating issues is very important.