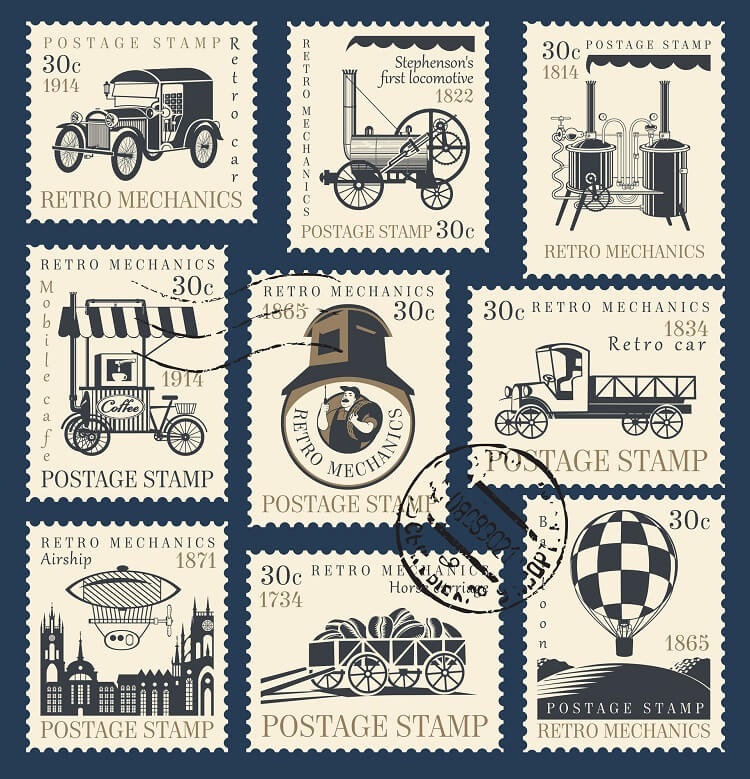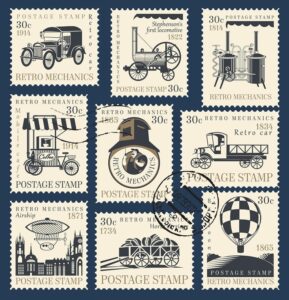 In case you missed it, today is Independence Day in America. Happy birthday, U.S.A.!
Like I did at Memorial Day, I'm featuring a post written by Doug Nordman, a FIRE old-timer who retired many years ago from the Navy. (If you missed that post, see Sea Story: Looking for an Engineer in All the Wrong Places).
If you want to learn more about Doug, you can read his short biography and/or check out his posts on Military Financial Independence. Nords served in the U.S. Navy's submarine force from 1982-2002 and retired with his family to enjoy their financial independence.
Doug has some great wisdom and many hilarious money-related stories from his time serving on submarines. What better time to share one of those than on July 4th???
This is a fun story that just goes to show you…there are a million side hustle ideas out there, you just have to be creative enough to discover them!
With that said, let me turn it over to Doug…
—————————————-
This sea story has morals about planning, price-gouging, and fairness. It has a happy ending, too!
Every time the U.S. Postal Service raises their rates, I smile as I remember one of my 1980s shipmates.
Of course in the 21st century I don't send out much mail with USPS. I do most of my correspondence by e-mail and social media, and we only get a few pieces of snail mail per week. But our frugal Ohana Nords keeps a small supply of "Forever" stamps on hand, and it takes us years to notice when the price of a stamp has changed.
Over 35 years ago, though, the price of a stamp was a very important part of our Navy lives.
Those of us in the Silent Service are not at liberty to discuss submarine operations, but let's just say that our crew was already underway on patrol when the USPS raised prices on 17 February 1985. It was a big one, too — first-class stamps went from 20 cents to 22 cents. (This was back when inflation had recently been rising at double digits, and even some checking accounts had been paying 10% APY. But I digress.)
Today it's hard to explain to my adult daughter (let alone my granddaughter), but back then you lived your life through a mail box. The only people who knew about the Internet were in university computer labs. The World Wide Web wasn't even a twinkle in Berners-Lee's eye, and phone calls were expensive. If I hit an overseas liberty port and wanted to chat up girlfriend v3.0 (who later upgraded to spouse v1.0) then it might cost five…dollars…per…minute.
During those days on my first submarine, one of my shipmates was just a bit different than the rest of our crew. For purposes of this story, we'll call him "Ed".
Ed is an extraordinarily smart and cheerful extrovert who loves a good joke. He's also a natural business magnate and an active investor. When we were inport we frequently found him reading his daily Wall Street Journal, maybe ruminating about an article on some obscure nerdy tech company like "Micro-Soft".
Ed was not only an investor– he was a diehard entrepreneur who was perpetually alert to an opportunity to make a buck. For example he was one of the first people I knew who owned his own video camera. Back then they were an expensive indulgence for rich people, but to Ed they were merely a capital expense for an untapped market. Once he obtained the commanding officer's permission to bring his camcorder on board, he was always helping someone record their crew life in the (unclassified) spaces.
Word was that if you had a blank videotape and a couple bucks, Ed would help you make a video to send to your family or just to document your memories of "the good ol' days". I'm pretty sure that video camera paid for itself long before everyone else owned one. Ed certainly earned a lot of goodwill from his efforts.
Back then Ed was fascinated by consumer behavior and the opportunities for him to hustle a bit more revenue. When we were packing for a 90-day submarine patrol, Ed's seabag was very different. Most of us were trying to figure out how to squeeze an extra pair of socks or underwear into the storage under our bunk mattress, or maybe even a bag of candy bars. Ed would bring cartons of cigarettes. (Today it's hard to believe that in the 1980s almost everyone smoked on submarines.) If he could, I'm sure that he would have smuggled them down the hatch by the pallet. For the first two months of a 90-day patrol, Ed's rack smelled like a tobacco barn.
The irony was that Ed didn't even smoke, and I'm sure his roommates would have preferred that he treated himself to some extra socks or underwear. But Ed, a keen observer of human behavior, had noted the powers of nicotine addiction. If you ran out of cigarettes before you ran out of submarine patrol, you couldn't just pop up to the surface and run down to the nearest vending machine for a pack. (Yes, back then cigarettes were sold in vending machines. Seriously!) Ed knew that cigarettes had an extraordinarily high price-per-volume ratio for storage under your rack mattress — far higher than candy bars.
Submarine life was hard enough without running out of nicotine. During the last 30 days of the patrol the price of tobacco would rise exponentially as the addicts rationed their butts and started jonesing for a fix. You couldn't "just quit smoking" because back then you were surrounded by smokers. The daily stress and the fatigue of quitting was nearly impossible with the withdrawal pains and the second-hand smoke. After 48 hours of cold-turkey misery you'd be willing to sell your entire re-enlistment bonus for a pack of cigs.
I hasten to add that nobody actually ever caught an officer dealing cigarettes to his shipmates, let alone to the crew. Ed was way too discreet for that. Yet somehow at the start of a patrol his seabag was always the bulkiest, and by the end of the patrol his wallet was always the fullest.
Back in the 1980s our submarine did its upkeeps in the very small town of Holy Loch, Scotland, while our Blue and Gold crews were homeported in Charleston SC. A submarine patrol meant that you had to pack out everything you needed for the next 3-4 months. You spent an entire day of planes, ferries, and buses across the Atlantic to Holy Loch for the crew swap. Once you were there, if you forgot something you couldn't ask someone to just bring it to the pier. (And no, Amazon was started a decade later.) Not even Fedex wanted to ship to Holy Loch.
Even worse, this particular patrol had us leaving our families the day after Christmas so that we could get the other crew home before New Year's Eve. When we were packing our seabags for that December 1984 flyaway, we had too many things on our minds to pay attention to the upcoming February 1985 hike in postage rates. We were all cramming in a few precious last-minute holiday memories before boarding the plane.
Upkeep was always 18-hour days with scarce liberty, and at those times only the bars & restaurants would be open. We knew we were getting underway for the 90-day patrol at the end of the month. We'd be underwater until the end of April, but nobody wanted to think that far ahead. While we were busy in January getting the boat ready to go back to sea, nobody was thinking about a postal rate hike all the way out in February.
Except for Ed.
Ed was hard-wired to think about economics, and before we flew to Holy Loch he did some pre-patrol shopping at a Charleston post office as well as the tobacco shop.
In the 1980s before texting (let alone smartphones), snail mail was your most cost-efficient means of communication. Your letter-writing reputation was only as good as the rest of the crew. If you were a married submariner, the entire spouse's club kept track of the mail count. If your spouse got only one letter during the upkeep, but the other spouses got two letters, then you were still in trouble when the crew came home over three months later.
Even worse, submarines occasionally had emergencies during the patrol that required a medical evacuation or a humanitarian evacuation. Everybody hated them because they were crises and someone was suffering. Usually the response time between "crisis" and "evacuation" was less than 48 hours, and there wasn't time to do anything but scramble to the rendezvous point.
However, a little-known side benefit of MEDEVACs and HUMEVACs was that a mailbag always left the boat. You might have a helicopter lifting someone off your submarine sail, but the crew's reward for that terrifying operation was sending letters back to America. Yet if all of the other families got letters and yours didn't, then you might have some explaining to do during homecoming.
To Ed, any crisis was also an opportunity for profit.
During patrol, the experienced submariners wrote a letter every few days. As soon as they finished one they'd fold it into its envelope and label that envelope "1 of __", "2 of __" and so on. (Hey, we nuclear engineers lived for logging data.) When the evacuation happened, a properly prepared submariner only had to count the stack and fill in those blanks with the total number of envelopes — hopefully at least 10 and maybe even 20. We'd slap on the stamps and hand our bundle over to the yeoman for the mailbag.
Meanwhile the inexperienced submariners would be running all over the boat in search of envelopes, let alone stamps.
During the January upkeep I'd belatedly realized the postage price hike was coming, and I'd wasted over an hour waiting in line at the submarine tender ship's post office to buy whatever 2-cent stamps they had left. We left on patrol at the end of the month. At the end of February a HUMEVAC message arrived, notifying us of a crewmember's spouse in the hospital with a heart attack.
While we headed for the rendezvous point, I handed my mail stack over to the yeoman and shared my few remaining stamps with my roommates. Unfortunately, with no American post offices for thousands of miles, a pitiful few of the crew realized that they'd forgotten to bring ANY stamps.
A few hours later the reminder spread through the boat that it now cost 22 cents to mail a letter. By this point almost everyone was unhappy.
Some of the (happily married) crew gritted their teeth and made the correct tactical decision: they stuck a second 20-cent stamp on as many letters as they could. Sending home fewer overpriced letters was far better than sending no letters home at all. But just as the last of the stamps were disappearing, word was quietly filtering among the crew that a source of 2-cent stamps had been found.
The only "problem" was that those two-cent stamps cost…five cents.
This threw some of the (bachelor) crew into an economic quandary. 150% markup for a stamp?!? No way! It was just a letter to their significant other!! (Poor fools didn't have a clue.) However most of the crew recognized the correct supply-demand answer, or at least they wanted to buy before the asking price rose to a dime. If you smoked cigarettes, you already knew that the price of a 2-cent stamp would rise to a quarter when your shipmates got desperate.
There was never anything as blatant as a line forming outside Ed's stateroom. He was much too smooth for that. Instead the rumor had a kicker: officers were also supposedly shopping for 2-cent stamps so "the crew had to keep quiet" about the whole affair before some overpaid zero bought out the stash. This rumor had just enough truth to be credible, so a crowd gathered their dollars and innocuously lingered by a particular electronics workbench in a dark corner of the Operations Compartment, far from any supervisory scrutiny.
Submariners quickly adapt to inevitable new realities, and Ed had brought a lot of 2-cent stamps. The married crew explained to the bachelors what would happen if they didn't send any letters to their loved ones. Formerly stubborn frugality gave way to a second desperate rush of stamp-buyers.
I'm not sure how the whole scheme came to the attention of the command. Maybe someone griped about stamps within earshot of their chief. (Chiefs have really good hearing for griping.) Heck, maybe one of the junior officers kvetched to their department heads. In any case the Executive Officer heard about the "problem", and he was already stressed out about the HUMEVAC.
The XO stormed into the control room in a righteous rage (as usual) and loudly announced to the Officer Of the Deck that nobody on this boat was allowed to sell 2-cent stamps for a dime. In the sudden quiet, a junior watchstander helpfully blurted out the awful truth: "Sir, the lieutenant is only charging a nickel!"
Stunned silence. The XO didn't have to ask which lieutenant would be running such an entrepreneurial scheme, but the word spread through the boat at the speed of scuttlebutt. The XO didn't even have to talk to Ed about it. Ed knew the right answer.
Faster than the Federal Reserve fighting inflation, the price of 2-cent stamps in our boat instantly reverted to…two cents. Even "worse" for Ed, the XO announced to the crew that there would be refunds. Ed had been smart enough to bring change for nickel prices but he hadn't thought about bringing pennies.
Most of his customers ended up getting three two-cent stamps for a nickel, and Ed's stamp losses cut into his cigarette profits.
He wasn't complaining. It was a small glitch in his business plan, and Ed had a lot of business plans.
Later that day, everything worked out during the helicopter HUMEVAC. The mail got to the families, but it's a good thing that the envelopes were wrapped in plastic bags and the mailbag floated. The important fact was that nobody got hurt, but I'll write about that another time.
A couple of years later, Ed left active duty the minute his service obligation ended. He'd learned a lot from the submarine force and enjoyed most of it. However there were millions of dollars to be made out there in the "real" world, and he wanted to claim his share. (He stayed in the Navy Reserves and retired as a senior officer, but that's another story.)
Last I heard he was buying stores in a shopping mall, one franchise at a time.