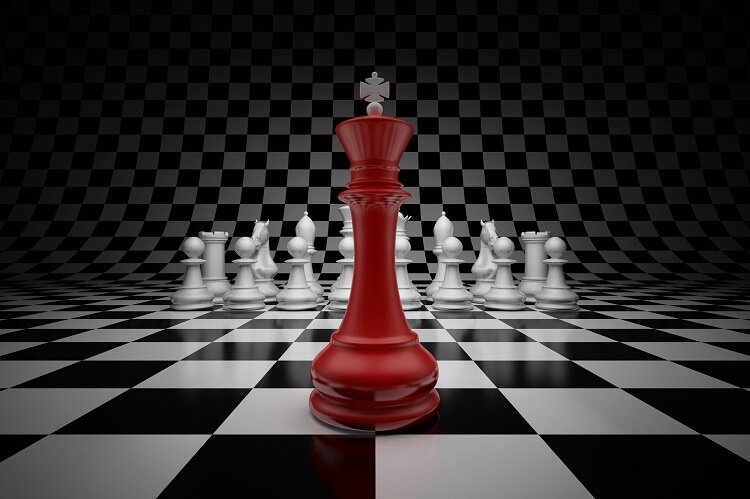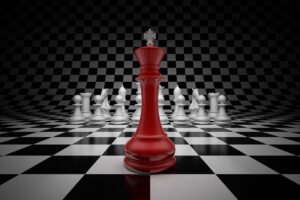 As I noted in my two previous posts (Early Semi-Retirement: An Alternative to Full Retirement and Early Semi-Retirement: Work Options and Fun Activities) discussing the book Work Less, Live More: The Way to Semi-Retirement
, I wrote about the book in 2010 on my former blog.
In one of those posts a reader commented that he had moved into early semi-retirement (going from working five days a week to four). I asked if he'd be interested in sharing his story. He said he would, so we conducted the following interview and I posted it in November 2010. I'm moving it to ESI Money because I thought you would like reading it. Plus I want it located here permanently.
My questions are in black italics and his answers are below them.
Tell us a bit about your situation. What were you (and your wife) doing job-wise before you took ESR (early semi-retirement)?
My wife worked full time as a consultant/employee of various small software firms until 2003, then switched to part time until our son was born in 2006, when she became a stay at home mom.
I had worked full time as a software engineer since 1992.
We are both very frugal and had been saving aggressively since we entered the workforce.
What made you start thinking about cutting back?
Several factors:
Around 1999, I started thinking about the possibility of reducing to part time once I felt my retirement savings was in okay shape. However, I delayed any action because in a strong stock market it seemed like I might save enough to fully retire by 50, but after having a child and having investments move sideways during two stock market crashes, full retirement seemed further away than I wanted to wait for.
From 1998 to 2009, my career was very frustrating. During this time, I worked at 4 different software companies, and during that time nearly every project was poorly managed, over-promised, poor quality, etc. By 2009, I was starting to feel really burned out.
Because the same situation had recurred so many times, I had little confidence switching jobs would help, plus I didn't want to add more job hopping to my resume. I felt that with reduced hours, I would be happier even in a less-than-ideal work environment and the situation might even turn around eventually. (In fact, this is exactly what has happened.)
In 2009, I was working at a startup with several friends I'd worked with at previous companies. I also knew the CEO pretty well and that he was familiar with the quality of my work. Because of this, I believed the company would probably let me switch to part time to avoid losing me.
My first son was born in 2006. I felt the first few years were particularly important to help parent him and to build a strong relationship.
What early semi-retirement options did you consider? (Did you consider one spouse stopping work altogether, cutting two days a week, working the same but telecommuting instead, etc.)?
My main goal was to reduce work-related stress. In that context, cutting back to 4 days was the most attractive choice.
My spouse was already a stay at home mom and we wanted to keep that situation — I love my son and we spend lots of time together, but my wife's temperament is better suited to the stresses of all-day parenting. I briefly considered switching to four 10-hour days, but since young children sleep so much, that schedule would mean I wouldn't see him much.
Based on our spending, I knew with a 4-day week, we could easily maintain our current lifestyle and even continue saving. Cutting to 3 days might've been attractive from my point of view, but would've probably required dipping into savings, which was not attractive to me.
Cutting to 3 days would make it hard to pull my weight at work, plus my employer requires 32 hours/week minimum in order to get insurance and other benefits.
How did you approach your employer with the proposal? What was their reaction?
Considering I work in the high-tech industry, I'm lucky to have a very people-oriented employer. They were already aware that I was working on a very frustrating project, and when we talked, I had recently skipped a day of work on short notice because of frustration and burnout.
I told them I wanted to switch to part time so I could destress and recharge. I thought the discussion would be difficult, but the most difficult part was deciding to set up the meeting.
What else did you do to prepare yourself for ESR (cut debt/spending)?
We had already done a lot to cut spending back in 2006 when my wife quit work for the birth of our son. We did do a few things:
We like to eat out; that is one of our main areas of discretionary spending. We started eating more at "fast casual" restaurants instead of sit-down restaurants, which cut our typical restaurant bill from about $25 to around $15.
I mostly gave up buying books; now I use the library instead. The library doesn't always have every book I want, and sometimes I have to wait for a book, but it's good enough for me. Visiting the library to pick up or return books takes more effort than Amazon, but I actually enjoy it more. Now if I get a book I don't like, I don't feel guilty about not reading it! Another advantage is that I've stopped filling the house with books that I'm unlikely to read a second time.
I dropped a disability insurance policy which I had purchased years ago when a previous employer didn't offer such coverage (~$1,300/year).
I had some extra money in cash because of the financial crisis. I used some of this to finish paying off the mortgage. I had been paying ahead anyway, but now this was even more attractive because it freed up lots of cash each month.
Living this way doesn't feel like a sacrifice because my wife and I both have simple tastes. We don't mind spending on nice things that are important to us, such as vacations and entertainment.
Were there any non-money concerns (health insurance, getting off the work "fast track", what if you didn't like it — could you go back)?
My biggest worry was that my co-workers would think of me as someone who's not around when needed and that they'd resent my shorter schedule. (Part-time work is very unusual in the software development world — I don't personally know of anyone else who does this.)
To help compensate, I often check email a few times a day on my day off. This only takes 5-10 minutes. (I've made it clear that I'll only handle easy issues or true emergencies on my off day.)
Another worry was that with reduced hours, I would be unable to take on meaty-enough projects to keep myself motivated and/or that other people would get those assignments instead. While I clearly get less done now, I am very organized and productive. I still accomplish more than many of my fellow employees, and I still have lots of choice over what I work on.
I was not concerned about the fast track because I'm at a pretty senior level for my position (software development). The only way to move up was to move into management, something I have never had any interest in doing.
How's it going so far? What would you change/do differently?
It's going really well. When I first made this change I thought it might just be for a few months, but it's working so well that I plan to keep this arrangement as long as my employer is happy with it.
With two day weekends, I always felt like the weekend was either just starting (Saturday) or almost over (Sunday). Three-day weekends make a huge difference how the weekend feels.
I actually feel less need to take vacations now. There is still juggling, though. Ideally, I would like to spend more time exercising, learning to play the guitar, etc., but I have to balance this with household chores and parenting.
I usually take off Mondays, but sometimes I switch and take off Friday. This means I frequently have 4-day weekends. Strangely, this feels like too much time off at once. I asked once if I could occasionally work an extra day and be paid for it, but upper management wasn't interested in the extra bookkeeping to pay me that way, so I haven't pushed it.
I'm really proud that I've organized my life to create this situation. It makes me wonder why more people don't do this.
In the past few years, my own life has been very different than all the dire financial news. Since I switched to part time in 2009, I have:
Paid off the mortgage
Asked for and received a raise
Begun sending my son to private preschool
Had a second child
With the second child, bought the requisite minivan (a used one, we paid cash)
Increased our rate of 529 savings to $400/month
Continued making significant retirement contributions (~10% of salary)
This is why we save — it's not just for some imaginary retirement day that is decades away. Managing your financial life well gives you more security and more choices. That's more important to me than fancy cars or the latest electronic gadget.
Can you tell us how old you are?
I'm 40 now. I was 38 when I switched to part time.
Any advice for readers who are thinking of doing this? What should/shouldn't they do?
Calculate the financial impact before you do this. For us, it was easy because we were already living significantly below our means. If reducing hours would drop your salary below your current level of spending, you need a concrete plan how you'll cut your spending to compensate.
On the plus side, with the progressive nature of income taxes, cutting your hours 20% probably won't cut your take-home pay by 20%. When I made this change, my total federal income tax dropped almost by half.
In some ways, discussing this change with your employer is like asking for a raise — before you do this, be sure that your employer trusts you and knows your value. You should only consider this change if you expect to stay at your current job for a while. After all, a new employer is much less likely to accept such an arrangement (this varies by career, of course).
Over the years, I've followed these financial principles, which helped me get to this point:
When considering a purchase, I focus less on the up-front cost and more on the ongoing cost. That's why I don't have cable, caller ID, or an iPhone. A friend of mine has pointed out that families these days have so many more discretionary monthly bills than families of 20 or 30 years ago. These bills are particularly bad if you're considering partial retirement because your baseline monthly spending determines whether you can do it (or whether you believe you can do it, which is just as important).
I keep my cars for a long time, and when it's time to buy, I usually buy a high-quality used car, not a new one. Three of my last four car purchases were used cars (Acura, Honda, Toyota), and those cars had an average of 100,000 miles each. All have been very reliable, and each cost less than half the price of a new car. Many people think you have to be a car expert to avoid buying a lemon. I don't believe this. I just research the best cars on Consumer Reports and have a mechanic examine the car before I buy it. In many cities, you can even find a mechanic who'll come to the seller to inspect the car. Used cars are cheaper in many ways (insurance, tags, fewer scheduled maintenance visits, and with no warranty, there's less motivation to take it to the dealer for service (which of course is more expensive)).
Are you living just off your salaries or are you drawing from savings/some other source to help support your lifestyle?
We are living off my salary. As I mentioned, we have paid off our mortgage so now we have about the same free cash each month we did before the change.
What do you do with you free time? Give us some insights into what you do and the difference it's made in your lives.
I often take my son to school or pick him up on days off. Yesterday he had the day off school but several families went to a local pumpkin patch. It was great – very relaxing, and I was one of the only dads there. I feel like I know the other parents and kids in his class much more than I would otherwise.
Having the extra day off makes it easier to get things done. I'm pretty single-minded, so in the past I tended to push lots of things off, sometimes indefinitely. I hated to give up my weekend for chores (e.g. yard maintenance) or my workday for errands (e.g. doctor appointments, being at home for repairman visits).
Occasionally I get out and exercise more too. I love the feeling of getting out and playing hooky when the weather is nice in the spring and fall.
————————————————————-
Sounds pretty great, right?
A few thoughts on this and early semi-retirement:
He managed the two key parts of early semi-retirement: lowered his expenses, then lowered his work commitments. This is exactly how the book said it should be done.
The one thing he didn't do is save a ton and withdraw from it to support his lifestyle. But he didn't need to since his expenses were lower than his four-day-a-week pay.
The comment about expenses going down is a HUGE one. Yes, he gave up 20% of his pay. But he kept his benefits, so the decline on his total pay (salary plus benefits) was less than 20%. Then he had lower expenses in taxes for sure but probably also in commuting costs, food costs (less eating out), work clothing costs, etc. In the end, his total impact could be less than 10% of his compensation. Would you be willing to give up 10% of your pay for an extra day off? I would have if I had the chance.
If he wanted to push this concept, he could use the extra free day to create a money-making side hustle, which would ultimately allow him to reduce his days at the IT job even more (if he wanted to go this route). Ultimately he could buy his complete freedom a day at a time over a few years.
He's right about the two versus three day weekend. It makes a TON of difference. I remember having three day weekends and they were always so nice.
One benefit of ESR shown here is his age: he was 38 years old when he started. Very few people can retire completely at 38, but ESR is available at a much younger age — which is one of its biggest advantages.
Overall, I loved this story and hope you did as well.
Has anyone out there done something similar? If so, I'd love to hear from you.