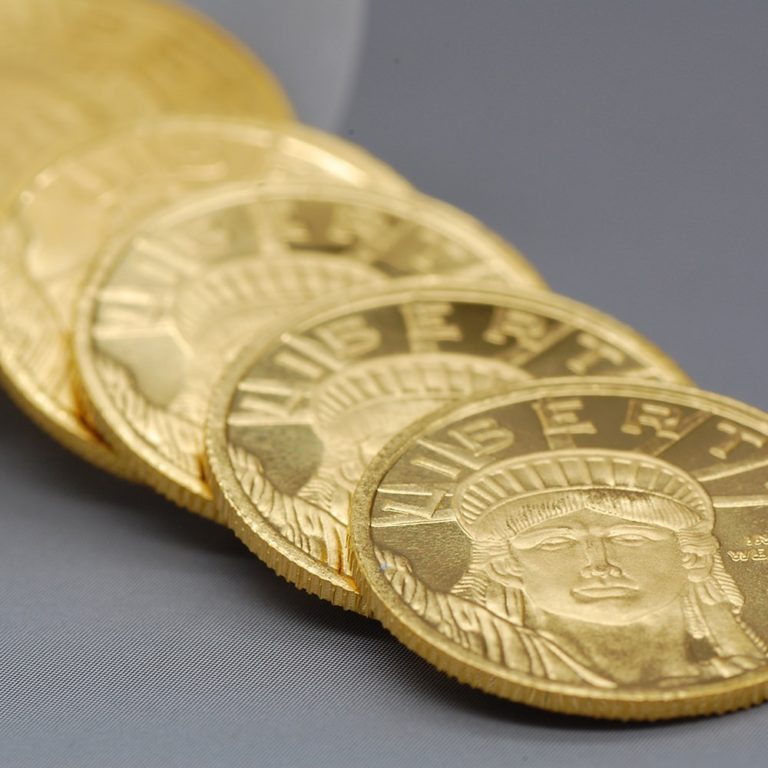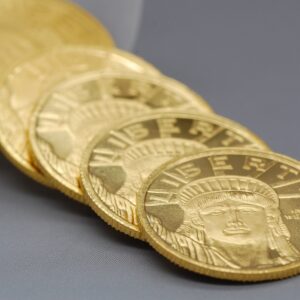 We've talked a good bit about how valuable your career is and that if you manage it correctly you can make it worth millions more.
Sometimes you do everything right and that raise, promotion, or bonus just doesn't come. Employers aren't in the habit of handing out money and offering salary increases when they don't have to. They want to pay the least amount possible to make the most money possible. But they also want to keep good employees and know that hiring and training new people can cost them a fortune. So if you're qualified and ask in the right way, they will give you a raise. But you need to take the bull by the horns and ask for it!
Remember that getting a raise can have a BIG impact on your finances over time. The people who simply sit back and take whatever the company wants to pay will be far less better off than those that manage their careers and work actively to increase their pay at every opportunity.
To that end, this post will give you tips on when and how to ask for a raise to maximize your probability of success.
Ask for a Raise When You Deserve It
The only time you should ask for a raise is when you deserve it.
How do you know when you deserve it?
You know when you've been over-performing for some time.
In short, if you do what's expected of you, you will get no raise (or a small one) because you're already being paid for that. But if you do more than expected and it's contributing to the organization, then you should get paid more than you are.
That's it. Don't ask for a raise unless you deserve it. And you deserve it because you're delivering more than expected in your job.
In addition to over-performing, there are two related issues that will smooth things along:
1. Be sure that your boss is aware of your accomplishments. Otherwise, how will he know you're over-delivering? I found success doing this by providing a weekly email update to my boss on what my department was working on. I peppered it with our accomplishments and, as such, it contained a subtle advertisement for all we were making happen. This will also serve as a record of what you've done which you can then use as a list of why you deserve a raise or share it with potential employers if you decide to look for a job elsewhere.
2. Be likeable. People like to give raises to people they like.
Neither of these are musts and you can overcome them in various ways, but if you over-perform, your boss knows it, and he likes you, you are a prime candidate to ask for a raise.
Other Considerations
But asking for a raise when you deserve one isn't the only issue to consider. There may be other factors that help or hinder you.
Here are some times that are especially good to ask for a raise:
When business is booming. If things are going very well it's a good time to ask for a raise. It's especially a good time if…
You've played a key role in the company's success. If the company is doing well in full or part due to your efforts, you have a great chance of getting that raise.
While the next year's budget is being developed. Sometimes even if you deserve a raise it's difficult for a manager to give it because of budget constraints. But if businesses can plan on an added expense, it's much more likely to go through than something they have to "find room for" in the middle of a fiscal year.
After you've received an award. I'll post at a later date on how to get a business award since it can be good grounds for earning more money.
After you've saved significant money for the firm. I once had an employee ask me for a raise of $3,000 per year. Since he'd just developed a simple idea that saved the company $125,000, it was easy for me to grant his request.
After you've agreed to take on additional responsibility. Many companies will give a pay increase when you take on more work, but they will usually be less than generous. Be sure you're getting the full amount for the extra value you'll be delivering. Others will try to give you more to do without any increase in pay. This is a great time to point out you'll need more pay for more work. See my story below for how I handled an issue like this.
You're vital to the company no matter what else is happening. I once worked in a company that had several years of declining sales. As such we had a salary freeze one year. Despite the pain the company was going through, I had one employee ask for a 10% raise. He showed how much others in his position at other companies were making (about $10k more than he was) and he asked for more. He was a vital employee, so he got most of it. Lesson: While business environment matters, there's always more money for top-performers or people who can't be replaced easily if they present it correctly.
Of course there are also times when it's less than optimal to ask for a raise:
When you haven't been in the job for long. You should negotiate aggressively before you take any job and therefore not need to ask for a raise soon after you are hired/promoted.
When you don't deserve it because of poor performance. No one is going to give a raise to someone who's a poor performer. Instead of asking for a raise you should concentrate on becoming a top performer to put yourself in a position to be paid more.
When the company is struggling financially. As I noted above, if you're a great/vital performer, you can still get a raise when the company is doing poorly. Whether or not you want to ask is up for debate. You'll need to balance your needs with those of the company and consider that you may be able to negotiate more later.
When your position is a dime a dozen or not vital. Even if you're a star player, if you have a position that's easily filled and/or a job that's not that important to the company it's unlikely that you'll get decent raises even in good times. You need to either change your job or be content with the few (and small) raises that the organization gives you on its own. Perhaps you're happy with your job and this arrangement and if so, fine. If not, you may need to look for a change.
How to Ask for a Raise
Once you deserve a raise and also have timing/circumstances on your side, here are the steps you need to take when asking:
1. Pick the right time. There are two timing-related issues. First, pick a time when your boss is likely to be in a good mood and open to your ask. First thing Monday morning is probably not the best time. If you know the ebb and flow of his weekly schedule and are tuned into his corresponding moods, pick a time when you think he'll be more favorable to your request. Second, make sure he's not distracted. Set a specific appointment with your supervisor to meet somewhere without interruptions. You will want dedicated time and attention to make your case the strongest it can be.
2. Start on a positive. Begin the conversation by saying how much you love the company and your job. Note that you are thrilled to be part of the success that is happening at work.
3. Review your accomplishments. Some advise writing this down but I don't think it's necessary, especially if you've been doing the regular updates noted above. Cover your key accomplishments verbally. Make sure they are quantifiable and you use numbers when sharing. (i.e. "Grew sales 15%" is stronger than "Grew sales.") I'd also note how your results are above the expectations for your job (which you will know if you follow my method for over-performing).
4. Ask for the raise. Once you get through the accomplishments, ask for an increase in compensation to reflect the accomplishments you've been delivering. Shoot a little higher than what you think is appropriate. As part of the ask, note that you are committed to delivering even more results.
5. Be gracious. If the final answer is "yes," express your appreciation, and reaffirm your commitment to keep your performance at a high level. (Yes, I know we just did that — do it again.)
6. Don't accept the first no. If the answer is no, ask if compensation such as vacation days, incentives or one-time bonus for superior performance, flexible hours, the option to telecommute, and so forth would be possible. Know what you're willing to accept and plan on asking for it. If the answer is still no, ask what it would take for future consideration and ask to reopen negotiations in a few months once you've met that criteria. If it's a flat "no" with no hope of getting a raise, say you are disappointed but reaffirm your commitment to do well. There's no benefit to throwing a fit. It's better to simply let it pass and decide later what your next step will be.
7. Begin the process again. When you receive a raise, begin delivering more than the new set of expectations and working toward the next raise.
In addition to the above, here are a couple suggestions about planning the ask:
1. Rehearse it. Do not wing it. Know what you want to say and write it out. Then practice it out loud, editing it to make it better each time you review it. Get your thoughts down so you can communicate them concisely and smoothly when you ask for the raise. Doing so will make sure you cover the key points without saying anything that could derail the conversation. Practice your presentation aloud until it is smooth and professional.
2. Be confident. There is no reason to be nervous. You aren't asking for anything you don't deserve, so go in and be confident. BTW, the more you rehearse, the more comfortable/confident you'll be.
What Not to Do
Here are a few things you'll want to avoid so you don't kill your ask:
1. Don't act entitled. No one likes people who think they deserve something they may or may not deserve. Have your facts with you and be confident, but don't act like you own the place and it's the least they can do to give you a raise.
2. Don't tell a sob story. No one cares about your personal hardships — at least from a business standpoint. A boss may sympathize with you, but that has zero impact on whether or not the company should give you a raise.
I've had a couple of experiences in this area in my career: 1) An employee told me he needed a raise because he was in deep credit card debt. Not only did I not give him a raise, but I started questioning his judgment and ability to handle company funds. 2) One employee had a spouse who passed away. He was a marginal employee at best, but the company kept him around since he was going through a rough time. When the company downsized SIX YEARS later, he asked why he was being let go. He thought the company should keep him forever since his wife had died.
3. Don't create a scene. Doing so will not help you, it will hurt you. I would never give a raise to someone who did this.
4. Don't use what a co-worker is making to justify your raise. Either you deserve the raise on your own merits or not. How do you know this information anyway — have you been looking at confidential information you had no right to? Or maybe the other employee told you — which could get him in trouble. That said, you could say something like, "I simply want to be sure I'm compensated fairly compared to others in my position and at my performance level." I think that's fine.
5. Don't threaten to quit. This can work in the short-term, but is a killer long-term. I had an employee tell me I needed to pay him more or he was leaving. I believed him and he was vital on a key project, so we paid him more. But I started finding people to do bits and pieces of his job and once the project was over he was no longer in a good bargaining position. He eventually was replaced by another employee.
What I've Done
Personally, I've only had to ask for a raise one time in my career (if you don't count the times I've asked for more money when given a job offer — I ALWAYS ask for more then). In the late 90's, the company I worked for went through a reorganization. I was promoted and given a significant increase in responsibility. My boss at that time (the CEO of the company) wanted me to assume the extra duties without any increase in pay.
It was a rough time for the company — we were letting a good number of people go — and I debated asking for more money or not. On one hand, I was lucky to be promoted in an environment where so many didn't have a job. On the other hand, I would be doing much more work and if I didn't get a raise now, I probably never would (companies don't seem to remember a year later that you passed on a raise at one point.)
I brought up the subject of how I was doing more work for the company (more than what two people used to do) as well as had much more responsibility. I said I wanted to be compensated for it. He was reluctant to offer me more and at first declined. But I persisted and eventually got a nice pay raise — more than I expected and more than what I would have accepted. Good thing too since increases were a bit low for the next year and a half or so.
Might be Time to Leave
If he says "no" and there's no hope for a raise and nothing else the company can give/offer, and if you are truly a strong performer, then you have a choice. You can grin and bear it and hope things change or else consider cashing in your accomplishments with another company.
If you choose the latter, look to see what your skills are worth on the open market. If you're truly adding value to your company, you'll likely be pleasantly surprised at what other companies will pay.
And when your boss asks why you're leaving (once you have a new job), he shouldn't be surprised when you remind him of your compensation conversation. 🙂
P.S. For those who prefer a video version of this post, see the ESI Money YouTube channel.
photo credit: 1/10th Oz Lady Liberty Gold Rounds via photopin (license)