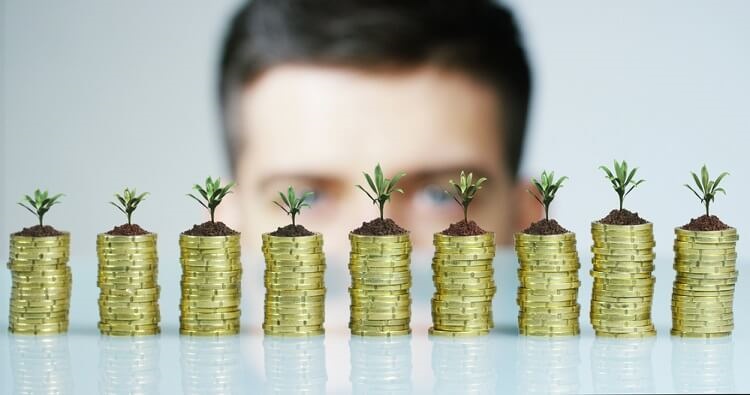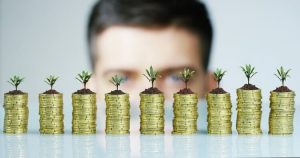 Last week I gave my initial thoughts on dividend investing. I thought it would be fun to follow that post with the story of someone actually doing it. This is a guest post from ESI reader (and a friend of mine) Mike Hunt. I asked Mike to share a bit of his personal financial situation and then share his strategy and results in dividend investing. Enjoy! ESI
Meet Mike Hunt
At age 42, I'm lucky enough to just meet the definition of being Financially Independent. Our family is at the point of covering our investments from passive income. However although we are at this point, I am continuing to work for a few reasons:
We have a young daughter who is 2 ½ now and are trying to have another child.
We live in Southeast Asia and schooling costs are very high for international programs (our daughter's early years education is approximately $8K USD per year and that will go up substantially when she goes to primary and secondary school).
I've recently started a new job about 1 ½ years ago that I find enjoyable, challenging and fulfilling. My health is as good as it's been in my adult life and I'm a quite fit 160 lbs on a 6'2" frame. The job is located one mile from my house so the commute times are easy.
Our family financial objective is to grow our passive income to continue covering our expenses with a surplus while we undergo the expected lifestyle inflation associated with growing a family.
How Did We Get to This Point?
My wife and I have been married for 8+ years, and when we first got married both of us were working. After a few years my wife started trying her own small business ventures until she had our daughter and at that point she has been a full time Mom.
I was lucky enough to get out to Asia nearly 10 years ago in a very senior position at a relatively young age. Basically I've been running different companies for larger multi-national corporations. It was difficult at first but it has gotten easier with experience. Or maybe it still is just as hard but I've been able to get used to the work. Either way, it's not terribly stressful anymore. My current job is as the head of Sales & Marketing and Business Development for a Health Care organization that does about $500M USD of revenue each year.
Through the last several years we have been saving well over 50% of our after tax income by living well below our means. For 7 years we were staying in a 900 sq. ft 2 bedroom condo but before the baby arrived we bought and moved into a much larger 2600 sq. ft 4 BD / 4 BA condo that is still located in the city center. That was helpful as we had extra space when family came over to visit and this is a place that we can stay for many years.
So we've greatly expanded our living costs but only after we saved a substantial sum. Since our expenses are essentially covered by passive income our after tax saving rate still remains more than 50% as I continue to keep working.
For years I didn't have an investment plan and we kept nearly all of our savings in cash earning very little. I wasn't worried about it since our savings rate was so high but I knew this strategy would be poor over the course of my life.
That's when I started my dividend investing strategy.
Dividend Investing as Passive Income
My path to dividend investing was a long one, but here are the highlights:
My strategy was to:
Create passive income that continues to grow faster than inflation each year
Minimize fees associated with building, selling or maintaining the portfolio
Invest in a basket of individual stocks based on buying into what I believed were reasonable valuations
Look to hold stocks over a long period of time rather than buying to actively trade
Identify strong sectors and specific brands and companies with a good track record for consistently making and growing earnings
Continually continue to add to the portfolio over the next 10 years or more from cash flow generated by dividends plus savings from my normal day job
Grow the annual dividend payments by at least 10% per year
Maintain a mixture of higher dividend payers (>4% yield, normal dividend payers of 2-4%, and low dividend payers of <2% but with a good record of faster earnings growth
The Process
So I got to researching the different companies that I would use to create a dividend portfolio. A good place for me to start was with David Fish's guide to dividend paying stocks, that list stocks that have raised their dividends consecutively over a period of many years. Dividend champions have raised their dividends for more than 25 years, contenders for more than 10 years, and challengers for more than 5. This list is free to access. This is a good starting point as a company that has been able to increase dividends consecutively for a long time certainly has a business model that is robust enough to grow earnings while paying a portion of it back to shareholders.
I then looked at the following criteria:
The average P/E of the stock over the past 10 years
The historical and current dividend coverage ratio of the stock (this is the percentage of earnings that goes to pay the dividend. If the number is low like less than 20% it means that this ratio can climb with the dividend growth exceeding that of the earnings growth, if it's high then this would imply the opposite effect).
Has the companies share count over the past 10 years been growing, declining or remaining static?
How is the company spending its surplus cash? Acquisitions, stock buybacks, capital reinvestment, etc?
Does the business have any risks of disruption by new technology or changes in the number of competitors or new government regulations?
What are the key barriers to competition of the company (scale, first mover advantage, sticky customer relationships)?
What is an attractive valuation of the company? Here is used a discounted cash flow analysis of future dividends. There are many types of free calculators available online.
I also decided not to automatically reinvest dividends into the same company (DRIP's) but to pool the cash from dividends and use it to fund new purchases, either into new companies or to add position to an existing company if the price is down and I still have the same conviction on the strength of the business model. I almost always have more ideas and opportunities than capital available.
I developed a portfolio containing about 30 stocks that were purchased over 2 years and are spread across consumer staples, industrial stocks, energy, financial / REIT's, with a small weighting on technology stocks. Normally I tried to buy upon pullbacks based on market fluctuations or pullbacks based on stock specific news where I thought it wouldn't impact the overall operations of the company, such as the data breach and weak Canadian store sales that impacted Target back in 2014 and knocked down the share price. But there have also been stocks like Visa that I bought near all-time highs because the business looks to still have good opportunities to grow into new markets. While the portfolio has a few winners (GE, MCD, V, KO, PM, UL, TGT) there are many stocks that have been crushed over the past year and have hurt the portfolio (CVX, DE, EMR, NOV, TD, KMI, IBM, KKR, BBL).
Last year the total dividend income was $57K USD and this year is gearing up to be about $61K USD on a portfolio value approximately $1.75M. There have been some bumps in the road though as some of the cyclical energy stocks have seen dividend freezes and a few dividend cuts.
My portfolio is down approximately 10% based on my cost basis, and my yield on cost is 3.5% while my portfolio yield is approximately 3.8%, reflecting the drop in the value of the portfolio.
General Thoughts
The beauty of well picked dividend stocks is that as the company grows the dividend each year grows as well while your ownership stake in the company remains. This is a key factor to compounding wealth as the share price normally grows as the earnings and dividend goes up so capital appreciation comes with increased cash flow.
Now is a particularly good time as the overall market is cooling off, but I've found that there is usually always something on sale as long as we keep looking. I have a watch list of a few dozen stocks that I'm interested in but haven't found a good price to enter. These include: CL, DEO, SBUX, NKE, CLX, SJM but there are others on the list.
At the moment energy, retail and commodity stocks are really beaten down as cyclical plays. There is a strong chance that these will be very good investments when measured over several years. Normally during downturns the marginal players go bankrupt and production capacity drops dramatically until prices begin to stabilize (which haven't happened yet). Demand is generally pretty sticky so eventually prices begin to climb again so the profits of the cyclical companies come back strongly and so does the share price. The key is to try and model the cash flows to determine a fair value price for the stock and look to buy at a margin of safety below the fair value.
It's part art and part science as the equation for a dividend discount model for cash flows is fairly basic. The art is coming up with conservative estimates for the dividend (earnings) growth rate but looking at companies with a long history of growing dividends help with looking at general growth rates over a long range that covers a few market cycles.
I'm continuing to actively buy and am pretty sure that our household will be fine with this strategy through the rest of my career earning life and retired life. The key for me was to start with a few small purchases and get comfortable with the process. Now on days when the market is down I'm actually looking forward to making strategic purchases and to help lower my cost basis. I finally understood what Warren Buffett really meant when he said that he doesn't care for things when the market is going up wildly. "It's like celebrating the rising price of gasoline just because you happen to have a full tank."
Now many may question the strength of the strategy when the portfolio losses are currently about 3 years of what the dividend income would generate. Actually I've learned a lot during this process and am not bothered by the current value of the portfolio being down. After reading many interviews with successful big long term investors, I've found that normally an investor does have to endure temporary losses when business cycles get soft and this is actually a great chance to add positions to the portfolio. If your character is to sell when the markets are deep in the red then you should likely not follow such a strategy as one would be inadvertently selling at the worst possible time and locking in the loss.
Starting small offers a good way to test your investing character. History shows that the stock market growth since the start of the market is approximately 8% or several hundred basis points over bonds and fixed investments. Investors really earn that extra percentage by having to live with the volatility of the market, which can be your friend of foe depending on your attitude and decisions.