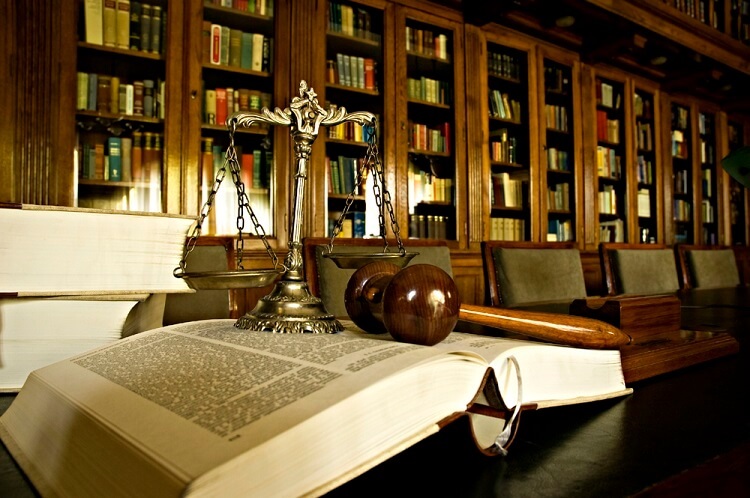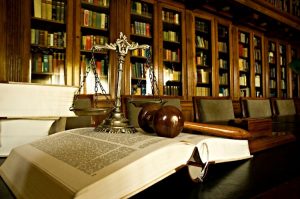 Today we continue the ESI Scale Interview series where people answer questions about their success at working the ESI Scale.
In short, the series focuses on what the interviewee is doing in the areas of earning, saving, and investing. They also get an opportunity to ask ESI Money readers for suggestions if they choose to do so.
If you'd like to be considered for an interview, drop me a note and we can chat about specifics.
With that said, let's get started.
My questions are in bold italics and his responses follow in black.
OVERVIEW
Please tell us a bit about yourself.
I am 34 years old, married, with one child (1 yr) and one on the way (Dec. 2018).
My wife is 8.5 years younger than I.
We've been married just over two years.
We currently live in a large city in the southwest.
What is your current net worth?
Our current net worth is about $500k
That breaks out as follows:
$150k 401k current employer
$100k IRA (Combination of Roth/Rollover/Traditional)
$70k 401k previous employer
$20k HSA
$15k Cash
$5k Taxable account
$140k Home equity (House value $300k at 15 yr. 2.875% interest rate)
How did you accumulate your net worth?
I have accumulated this these amounts primarily through my W-2 work.
All increases are attributed to the bull market and housing market increase.
EARN
Tell us a bit about your career.
I am an attorney with a salary of ~$120k (plus an annual bonus of about 5-8k).
I work for a large insurance company handling litigated claims (car accidents, slip and fall, etc). I've been with this company for about 5 years (starting salary 100k + 5% bonus).
Since starting this job, I've earned 3.5% annual raises. Down the road, I'd like to pull the cord and give working for myself a chance. With having a family, I value the flexibility, health insurance benefits, and work/life balance I have.
Prior work background: I started practicing in Nov. 2010, making 75k at a private firm, but then got laid off six months later.
I graduated with a modest 25k in debt.
I then got picked up at an insurance company making 55k but moved quickly to 75k + 15% bonus within the 2.5 years I was there.
I left to take my current job in late 2013.
Do you have a side hustle?
I'm involved in a side business (a tourist business) which is located near a national park. It's a start-up company with three other partners that started mid-2017. This is the most hands-on venture that I've attempted, and I may catch some flak from some readers.
I've put in 35k for 10% of the company.
The four of us have worked hard from construction/build-out to operations and advertising. As I'm the minority partner, I don't have all the day-to-day things to manage, but it's still very active.
We've made mistakes along the way but we keep pushing forward. The total startup for the business was ~700k which includes a $350k business loan (I am not a personal guarantor).
Part of my motivation for getting involved in this business is that I wanted to get exposure outside of my current 9-5 job and try my hand at something new (working hard for a 3% raise is not motivating).
I know the three other partners well and we work well together. It has been very fun, but a challenging experience.
This business is heavily regulated by the federal government, and I've spent many hours learning the back-end (and practicalities) of managing paperwork, licenses, employees.
We did about 300k in revenue last year (June – Dec) and we'll do 550k this year. Even though we are doing quite a bit in revenue, we have a lot of recurring obligations/overhead — a lease, business loan repayment, and employee salaries/taxes.
We have not been in a position to either take salaries or any profits out of the business ourselves. It's seasonal and we've had to contribute to a couple cash calls in the winter when things were slow.
We have one full-time employee and 6 part-time employees.
Our aim is to pay down some more of our debt and then open another location (scaled down a bit).
Next year, assuming no major hiccups, might be the year we start seeing a return on investment.
If you were rating these results on a scale of 1 to 10 (with 10 being best), what rating would you give yourself and why?
I'd give myself a 5 because while I save well, investing 10% of my net worth on in a start-up business carries risk (instead of putting it into the stock market).
The rationale for this investment is that I've wanted a type of side hustle, and do something outside of the ordinary W-2 work. This has been a "safe" way of maintaining my current employment, but spending other time doing something completely different.
The "side hustle" is a way for me to have exposure in something that might do very well (or I might lose everything, and I'll just have to take my lumps), but at least I've given it a chance.
What are your future plans regarding growing your income?
My plan is to continue to perform well, work on the side hustle and expand the side hustle.
If side hustle goes very well OR if I pay off my home and built up my living expenses, I will stake it out of my own.
SAVE
What percent of your gross income do you save?
I save about $50k/year. This is as follows:
$18.5k 401k
$11k IRA (wife + self)
$5.5k HSA
$4,250 401k match
$7k Mega Back door Roth 401k
$5k taxable account
This is more recent because:
I haven't been married that long, so I haven't been able to contribute as much to the IRA/HSA
We purchased a house last year that required a good deal of remodeling so we've really drawn down our cash position.
I expect this savings level to continue.
My wife is much more fiscally conservative than I am, which is great! She really kept my house budget in check and we spent less than we could have on a home (we paid 237k).
The neighborhood here (and everywhere it seems) has appreciated considerably. There is no secret; housing seems to have appreciated everywhere.
How did you get to this level?
Through (primarily) my W-2 salary job.
My wife taught for three years; she now takes care of the baby. The plan is for her to stay at home for the foreseeable future, especially since we plan on having more children.
If you were rating these results on a scale of 1 to 10 (with 10 being best), what rating would you give yourself and why?
From a savings perspective, I think we are strong. 7+.
We prioritize saving early in the year to give us some breathing room during the year.
Even though I'm saving a fair chunk of my salary, we are still very active and try to take one international trip a year. This year, we're spending 2.5 weeks in England/Scotland — travel hacking using points. Total out-of-pocket expense will be <$3.5k (food/lodging/airfare).
What are your future plans regarding saving your money?
We would like to continue to increase our savings, particularly our taxable account and our mega backdoor Roth IRA.
We also pay $250/month extra toward the mortgage. Yes, I know it might be better to invest it – but I just hate debt. It's more emotional than anything.
INVEST
What are your main investments?
Our main investments are our 401k/IRAs (retirement).
Since graduating from law school in 2010, paying off loans, and contributing small (but increasingly larger) amounts into the 401k, the market has really grown.
I can't claim any genius here; the market has just been great. Part of me wants to hoard cash for the next big meltdown.
If you were rating these results on a scale of 1 to 10 (with 10 being best), what rating would you give yourself and why?
I give myself a 6 for investing as I don't do anything fancy.
I invest in index funds (35% international index, 55% in domestic index and 10% bonds index).
I know the basics, but I'm not incredibly knowledgeable about things outside this area (commodities, municipal bonds, etc).
What are your future plans regarding investing?
The plan is to stay the course.
We have opened a 529 plan for our child. Contributions are state income tax deductible. We have contributed 2k into it so far and will probably contribute another 1k/year. I think we'll do this for all future children.
WRAP-UP
What money mistakes have you made that others can learn from?
I really wish I had capitalized on the housing market in 2011-2013 but at the time, I was paying off school loans, had been laid off, and had started a new job with a pretty low income. Housing was low on my priority list. If there is a great opportunity, figure out a way to take it!
On the flip side, I recommend caution when using significant assets to invest in a new business. Even when I thought I had done my due diligence ahead of time, there have been many surprises that we've had to deal with. I went into this mentally prepared to write off the entire investment, but we work hard because we want to avoid that. I like having the least amount of exposure here.
Lastly, I recommend pursuing a career where compensation is tied to personal performance.
Having a stable job is good, but having a side hustle is a great way to remedy some of the doldrums. I wish I would have approached this aggressively earlier. Most of my philosophy up until this point has been to save and invest in market funds.
There needs to be an "X" factor to take oneself to the next level. I hope that X factor is the side hustle.
I recommend everyone find a way to sock some money into what may be that X-factor (a side hustle, a speculative investment with potentially high upside… e.g. crypto-currencies, creating/joining a new business, etc)
Are there any questions you have for ESI Money readers regarding any parts of your finances?
Yes I have a few. First, how much is appropriate to save in a taxable account, and what is its use? Do you pretend it's another retirement account and put it in index funds?
Second, even though I have a great work-life balance, the work part can be dull. Part of me wonders: do I stay focused on the job and try to move up the corporate ladder? Or minimize time/effort in job and focus energies in activities outside the work space? Chasing such small raises seems like an endless treadmill.
Has anyone tried a side hustle and failed miserably? Or wildly succeeded? (A few ESI interviews have been there).
All feedback is greatly appreciated. Thank you!