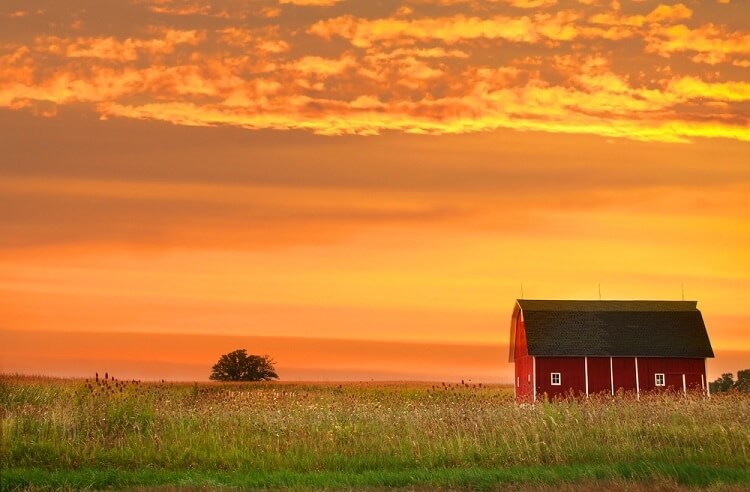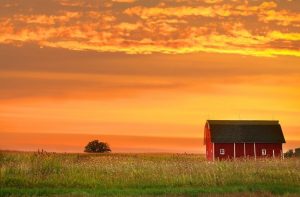 Today we continue the ESI Scale Interview series where people answer questions about their success at working the ESI Scale.
In short, the series focuses on what the interviewee is doing in the areas of earning, saving, and investing. They also get an opportunity to ask ESI Money readers for suggestions if they choose to do so.
If you'd like to be considered for an interview, drop me a note and we can chat about specifics.
Today our interview is with Derek from Life and My Finances.
With that said, let's get started.
My questions are in bold italics and his responses follow in black.
OVERVIEW
Please tell us a bit about yourself.
My name is Derek Sall.
I'm 33 years old, married, then divorced, now remarried again (I chose much better the second time around! ;)).
We have been married for three years now and have two kids already! Our daughter is 2 years old, and our son was just born in August!
Life is super busy between my career, my blog, the flip house we just finished, kids, and somewhere in the mix…date nights with my wife!
We're also in the process of looking for our next house – the one we want our kids to grow up in for the next 20 years of their lives. Our dream…is an old farmhouse on 10+ acres with a barn for horses, goats, chickens…and a basketball court for me! 🙂
We currently live in the West Michigan area and absolutely love it here. We get to experience all the seasons, we're close to family, and the cost of living is ridiculously low, which makes it pretty easy to grow wealthy and live well.
As a point of perspective, the farm house, barn, and 10 acres that we're looking for – we expect it to cost less than $350,000. For all you Californians out there…I feel sorry for you.
What is your current net worth?
Our current net worth is right around $600k and breaks down as follows:
Our home is worth $170k
Rental house = $150k
Cash (most is for our next home purchase) = $150k
401k investments = $130k
How did you accumulate your net worth?
For the first five years of my career, I amassed a net worth of approximately nothing…mostly thanks to my ex. We did get out of student loan debt, but then she proceeded to spend money like we were already millionaires…
From age 27 to 33 (after the divorce), I've jumped from a ~$20,000 net worth to a $600,000 net worth. Here's how:
I worked my butt off to get rid of all my debt – By taking on extra side hustles (mostly writing articles and mowing lawns), I paid off $75,000 of debt in less than two years.
I lived like I was a hardcore minimalist. Really, I just wanted to kill my disease called, "debt", but getting rid of all my stuff and riding my bike everywhere was a great way to save every penny imaginable. I was completely out of debt by age 29.
During my debt payoff, I also contributed 6% to my 401k. My employer contributed another 10%. You won't find that hardly anywhere! Needless to say, I'm still at this company. 🙂
My wife and I met and we fixed up and flipped her house before she moved in with me – she made a cool $42,000.
We invested that money along with my savings to buy our first rental property (with cash). It has since cash flowed $25,000 and gone up in value by $60,000.
We then lived like peasants and saved up for another two years, bought a home that wreaked of smoke/dog/cat (at a complete bargain of course), tore it down to the studs and sub-floor, built it back up over 8 months, and sold it for a $27,000 profit.
Needless to say, we've worked insanely hard to be in the position we're in.
EARN
Tell us a bit about your career.
I graduated with a finance degree and absolutely no experience in 2008…right about the time all the financial institutions were filing for bankruptcy. Great timing….not!!
It took me three loooonnggg months to find a job. The one I landed? A temp role as a "Pricing Specialist" at a major office supply company headquarters. It paid $16 an hour and had absolutely nothing to do with finance other than the fact that I stared at prices once in a while.
Here's the bulk of what I did in that role:
The company put together little sales catalogs every couple of months. I reviewed the pricing in each one to make sure it all made sense…and that all the numbers ended in a "9". Pretty much, a monkey could have done the job, but it was a start and I was happy to be earning a paycheck.
Through that role, I ended up learning a ton about inputs, outputs, and the coding behind various systems – so much so that I was able to land a job back in my hometown as a "Cost Modeler", which basically meant I could figure out how to put costs into a system and actually have them function appropriately with all the other systems.
While I was in that role, I expressed my interest in finance. My boss graciously introduced me to the Finance Director to work on special projects. A few months later, I asked if they had a mentor program…and they set me up with our VP of Investor Relations (and he soon became our CFO).
The rest, as they say, is history.
After meeting with my new mentor and he got a read on my drive, enthusiasm, and intelligence, he quickly suggested that I apply for a newly opened position in the Finance IT department.
In that role, I built financial reports and models for our leadership team. They loved what I could deliver, and it helped me strengthen my understanding of finance (well beyond what you can learn out of a book in the classroom).
After three years, yet another opportunity presented itself…
The role was titled, "Financial planner and vector finance lead". In this role, I would manage a multi-million dollar budget as well as be the main finance lead for a small R&D group, helping them model a project's potential success or demise based on the investment, volume forecast, and sensitivity in the market. It was my dream job and I caught on quickly.
Since then, I have been promoted into a similar role (now a Senior Financial Analyst/Vector Finance Lead). I manage millions more dollars as the planner of multiple departments and I am now the finance lead for 4-5 projects vs, the original 1-2.
In that first job at the office supply company, I earned $33,000 a year. Ten years later, I've more than doubled that salary. Tack on my blogging income and our rental income and we're north of $100k. Seems crazy, but that's what hard work will get ya!
Do you have a side hustle?
Yup! A few!
I started Life and My Finances in 2010 when I was still hunting for my ever-coveted finance job. I desperately wanted to talk about my passion and really enjoy helping people, and so the site was born! And, since then, it's been a pretty good money-maker, averaging between $10,000 and $20,000 a year.
My wife and I started investing in rental properties in 2014. We formed an LLC and enjoy an additional $10,000-$12,000 a year from one single family home! It was a great buy and generates an awesome income.
We tried our hands at flipping a house this past year. It took some time, but it really wasn't that complex. We came out on top with an additional $27,000. BOOM!
If you were rating these results on a scale of 1 to 10 (with 10 being best), what rating would you give yourself and why?
After writing out all that I've/we've accomplished in the last 10 years, I honestly can't believe it. I give myself a 9.5.
I've battled through obstacle after obstacle and now (finally) the train seems to be chuggin! You just can't stop it! We're completely out of debt, we basically have no bills, my career is progressing, our side hustles are growing, and our future outlook just couldn't be brighter!
What are your future plans regarding growing your income?
Honestly, our plan is to start slowing down a little bit. We have a two year old and a newborn…We're going to try to freeze time as much as possible and enjoy our family, which of course means no more flip houses.
And, we're socking money away right now not to invest it, but to put toward the farmhouse property. We have about $130k earmarked for a nice down-payment, then we'll sell our primary house for another $155k to put toward the remaining balance. We may still have debt left, but we'll pay it off inside of a year most likely.
Beyond this, even though we'll be trying to slow life down and do much less running around trying to earn a buck, we'll still be earning far more than is needed for us to live. So naturally, we'll still invest for a future income – certainly in our 401k's, but also in future rental properties when we discover that there's $100k just sitting in our savings.
SAVE
What percent of your gross income do you save?
50%. We haven't really increased our lifestyle since we met. We like the way we live, so we just continue being frugal in our day to day lives, spending approximately $2,000 a month or less. …And then we occasionally splurge on 1-2 big vacations a year (at about $5,000 a pop).
How did you get to this level?
Most of the reason we can save the way we do these days is due to my decision to get out of debt early – completely out of debt. We have absolutely no payments, none. Not even a mortgage. And because we're completely debt free…
We hardly ever worry about anything
I'm more confident at work (which is helping me rise up the ranks more quickly),
Saving becomes an afterthought (the money just flows in and we put it in the bank).
I highly recommend debt freedom. I even created a debt snowball tool to help everyone do what we did…but do it even faster!
Beyond just getting out of debt, we also had a plan to grow our income (since we knew we wanted Liz to stay at home with our babies), which got us started in the real estate rental market, and got me a little more serious about my career and my blog income.
Basically, we:
Sat down and decided where we wanted to be in 5 years
Put a plan together that would get us there
And then we put our heads down, worked like maniacs for those five years and we're now living so comfortably we can't hardly believe it.
It all started with one brief, intentional conversation about our future.
If you were rating these results on a scale of 1 to 10 (with 10 being best), what rating would you give yourself and why?
I'd give us a 9.
We're both natural savers, so it's easier for us than most, but if we suddenly notice our account isn't growing, we both start asking each other why, reset our course, and then begin saving toward those goals that are important to us again.
What are your future plans regarding saving your money?
We're definitely approaching a new chapter in our lives when it comes to saving money. It used to be that we'd just sock some money in our 401k and then put the rest of the money away for a future rental house purchase. Easy peasy.
Not so today.
Today, we have two kiddos that we'd like to send to private school and then help out with college as well. So, instead of just thinking about our own 401k's, we're now starting to chunk money away into:
A private school fund (about $600 a month),
College 529 plans (about $300 a month), and
A Health Savings Account (for the dozens of doctor visits in our future – about $500 a month)
Good thing we don't have a mortgage, because those three categories are the equivalent…
INVEST
What are your main investments?
In my 401k, we invest in mostly Vanguard index funds – small cap, S&P, large cap, and EuroPacific. That's it. Nothing fancy, but it has done exceptionally well over the past 7+ years – something like 15% growth on average. I contribute through work with every paycheck and have it set up on auto draft so I never have to think about it.
Outside of the 401k our only other investment is in our rental property. After fixing the place up, our all-in costs were $90,000. Each year, we earn $11,000-$12,000, a 12% return on our investment. AND, after just two years, our property has increased in value from $90,000 to $150,000. That gives us a total yearly return of 46%. Heck yeah, baby!!
If you were rating these results on a scale of 1 to 10 (with 10 being best), what rating would you give yourself and why?
10.
I don't know anyone else that is getting a 15% return on their 401k AND a 46% annual return on their rental property. Our $160,000 total investment has turned into $270,000 in just two years.
If I could keep that ball rolling, I could probably become a billionaire! 😉
What are your future plans regarding investing?
Like I alluded to earlier, over the next five years or so, we're going to take it easy. I'll still contribute to my 401k and get the unbelievable match, but we won't be looking for a rental property for a while. Instead, we're going to enjoy our family, buy some animals, farm equipment, and continue going on our semi-lavish vacations.
Not what you expected, right?
In the past year (while I was spending many nights away working on our flip house), my wife and I had a couple of deep discussions (okay…arguments…) about what we wanted out of our lives in the future.
For what purpose were we working so hard? Just to pile up money?
Instead of becoming deca-millionaires, but never stopping to actually enjoy life, why not just shoot for $5 million for our retirement years and have a blast while we're at it? We can buy stuff, go on trips, take time off with our kids, and focus on ourselves as a couple (while properly saving and investing, but just not getting insane about it).
Money is important, sure. We need it to survive. But once you've got enough for the basics, it's relationships that will propel you into true happiness.
WRAP-UP
What money mistakes have you made that others can learn from?
About two years ago, I decided I was going to time the market. The Dow was up at $17,000 or something crazy and I just knew it was going to tank at any moment! So, I hedged my bets and put $1,000 into silver.
It shot up immediately and I was officially a genius.
Then…it tanked. So, I doubled down and put in another $1,000. Surely, it would shoot up again!
It didn't…
My $2,000 is currently worth $1,500. Thankfully, I wasn't ignorant enough to pull out my entire 401k to invest in precious metals. I learned my lesson. Buy the index funds, take the good with the bad, and ride the average upswing in the market (along with investing in real estate as well of course).
One other major money mistake…would be investing too heavily. If my wife didn't call me out on it, I would totally be a deca-millionaire in the future…but with two failed marriages and zero relationships. That's no way to live.
If you're insanely dedicated to be worth tens of millions of dollars in the future, you'd better check yourself… Just sayin'.
Are there any questions you have for ESI Money readers regarding any parts of your finances?
Not specifically. But, if I'm doing anything that's completely stupid in your eyes, let's talk about it! 🙂