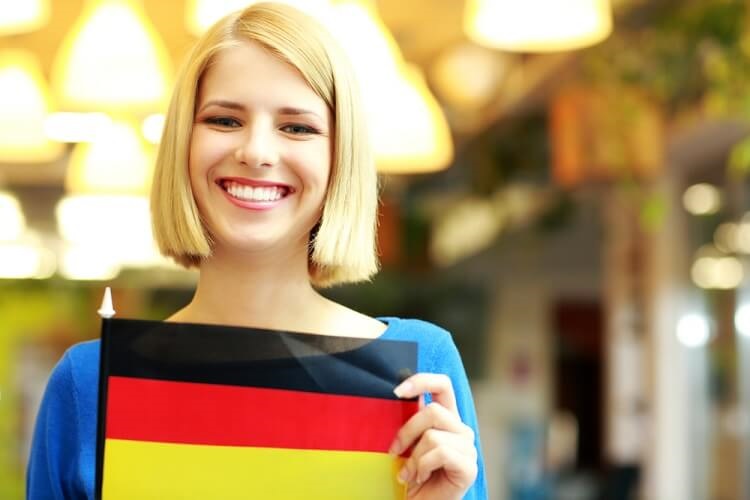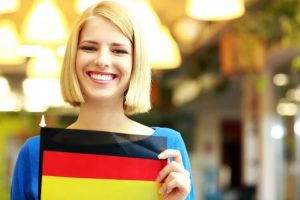 Today we continue the ESI Scale Interview series where people answer questions about their success at working the ESI Scale.
In short, the series focuses on what the interviewee is doing in the areas of earning, saving, and investing. They also get an opportunity to ask ESI Money readers for suggestions if they choose to do so.
If you'd like to be considered for an interview, drop me a note and we can chat about specifics.
With that said, let's get started.
My questions are in bold italics and her responses follow in black.
OVERVIEW
Please tell us a bit about yourself.
I am a single female, aged 33.
I currently live in a medium sized city in the northeast but I just accepted a job offer with my company to move to Germany! This is both super exciting and super terrifying!
I have never been married, but my ex DINK (Double Income No Kids) partner and I were together for 9 years and co-owned a home…more on that later.
I am actively pursuing FIRE, despite not knowing that it was a thing until about 2 years ago!
To be clear, I don't plan to retire and move to the old-folks community in Florida, but I do want to have a flexible lifestyle where I can work when I want, where I want, and with whom I want.
As an example, I'd love to take a contract/consulting role for 3-6 months, then take a 3-month trip to Thailand (or some other far-off land!). Rinse, wash, repeat that for a few years before finding some more noble causes, maybe. (I don't have it ALL figured out!)
What is your current net worth?
$442k
This will go down to about $430k in a few months after I 'sell' my half of my jointly owned home.
Despite the decrease in Net Worth, I will increase cash by about $35k and eliminate my only debt.
ASSETS
Cash = $93k
401k, IRA, HSA = $210k
ESPP = $21k
Taxable Investments = $32k
Unvested Equity in my Company = $43k
House (for now) = $250k market value
DEBTS
$164k remaining on Mortgage
How did you accumulate your net worth?
I did not inherit any money. I accumulated my net worth through sounds ESI principles! More details below
EARN
Tell us a bit about your career.
I have an undergraduate degree in engineering, an MBA, and a few other professional certifications. I am currently in a Director-level role at a Fortune 10 company.
I have worked for the same company for just under 11 years.
In my first job, my starting salary was $45k and I traveled 35-40 weeks out of the year! I worked hard and got noticed by volunteering for special projects, traveling to the 'less desirable' client locations, and partnering closely with our support/development teams to solve systemic problems.
I could solve technical problems, but when it came to understanding the finances of the business or how our strategy came together, I was hopeless. Therefore, I decided to obtain my MBA.
I started this part time (and thus partially funded by my company), but I finished my last two semesters with a full 19-credit course load. (Yes, I did quit the company for those 8 months, but it was definitely the right decision at the time.)
When I graduated I had 3 job offers, one of which was with another unit within the original company. They offered the best incentives, so I went back!
Since then I have taken on multiple new roles in multiple departments (operations, product management, project management/process improvement, etc.), growing in both level and salary each time.
The overall CAGR for my salary over the past 11 years is 15.2%. I now have a total compensation package (base, bonus, equity, etc) of roughly $180k annually.
When I move to Germany I will have a similar salary, but the taxes are much higher, therefore my take home pay is going to be much lower. This is a tough pill for me to swallow, but the experience is going to make it worth it…I hope!!
Do you have a side hustle?
I did for the past 4 years, but with my impending move I am going to be missing out on this. I was an advisor for an MBA program where I was paid for my time, about $6k/year.
If you were rating these results on a scale of 1 to 10 (with 10 being best), what rating would you give yourself and why?
8.
If you asked me a few weeks ago I would have said 9 or 10, but this is the first time I have ever officially negotiated by starting salary – and I got everything I asked for.
Apparently, I have been leaving some money on the table for the last 11 years!
What are your future plans regarding growing your income?
For the next few years, I don't anticipate any significant improvements. I am going to be starting at the very high end of my salary range in the new role I am taking so without taking a new role, I won't have much room to grow my salary.
My hope is that the experience I gain will help catapult me into a VP-level role within 3-5 years. (TBD if I want to come back to the States or stay abroad for this, but I do know it would be more financially lucrative to come back.)
SAVE
What percent of your gross income do you save?
Purposefully, 38%. In reality, 62%.
The difference really is that chunk of 'cash' that you can see I have.
I max out 401k, HSA, ESPP, & Back-door Roth IRA.
Beyond that, I put about 15k per year into taxable investments.
What's left has just been accumulating as cash. I don't have any grand plans for this cash – in fact I bet many of you are screaming at me for not having it in at least a taxable investment account. Some others might say real estate…I'm open to advice/suggestions. (nudge nudge, wink wink)
How did you get to this level?
I started investing in my 401k from pretty much the day I started working full time, but only enough to get the company match (5 or 6%).
There was this great system in my 401k program that let me set an auto-increase of 2% every year. I figured that I would get a raise each year and never notice this 2% in my take home pay, so I 'set it and forgot it'.
I now have maxed out my 401k contributions for the past 2 years. (I highly encourage everyone to use this feature!)
Once I maxed out the 401k, I started to look into Roth IRAs and then eventually opened a taxable brokerage account.
Another option I took advantage of is my company's employee stock purchase program (ESPP). We get a 15% discount on up to 15% of our salary.
Until last year, our stock had been in constant, steady growth. I was able to get a few thousand dollars per year out of the program with taking on very little risk.
Unfortunately, our stock is not so hot right now and it's much more volatile. I have stopped contributing for now, but I am leaving the current amount in there as the analysts predict that we are undervalued. TBD how that will turn out….
Another topic, and something many of you can commiserate with… After graduating from my MBA program, I had a combined undergrad/grad student loans of $102k.
Despite having reasonable interest rates from consolidation, I HATED having that debt loom over me. I focused on this debt and I was able to pay it off in 6 years!
Since paying this off (and coming to the realization that apparently that's not 'normal'), I really started to educate myself about personal finance. I still have lots to learn though!
Lastly, I credit my high rate of savings to the facts that I drive a 9-year old car, I shop almost exclusively at places like Marshalls/TJ Maxx, and I love estate sales and re-sale shops for things like furniture and other home goods. I'm probably better at 'not spending' than I am at 'saving'!
If you were rating these results on a scale of 1 to 10 (with 10 being best), what rating would you give yourself and why?
9.
I have made sure not to let my lifestyle inflate at a faster rate than my income.
As I noted earlier, I have a CAGR in salary of 15%. The CAGR for my expenses is less than 8%.
My annual spending was $26k in 2011 and I expect to land around $42k 2018.
What are your future plans regarding saving your money?
I am definitely going to continue to save at least at a purposeful rate of 35%-45%.
Beyond that I have a LOT to figure out in my new life in Germany, so I am going to try not to stress if I don't save more than that for a few years.
Ultimately, I live relatively modestly, but I can tell you with tremendous certainty that my travel budget is going to be WAY higher so that I can enjoy my time spend living in Europe! ?
INVEST
What are your main investments?
401k, IRA, HSA = $210k
ESPP = $21k
Taxable Investments = $32k
Unvested Equity in my Company = $43k
As I have noted, I max out my 401k, HSA, and Roth IRAs. According to Fidelity, my annualized rate of return is 10.5% for my 401k. I'm not sure on the Roth or HSA.
My taxable brokerage account is very new (<1 year old) and is exclusively index funds currently. YTD returns are about 5%.
I am now realizing that I have $64k in my company's stock, which makes me feel uneasy.
I can't do anything about the unvested equity yet, but I'm rethinking holding onto the ESPP. (I already noted that I have stopped contributing to the ESPP.)
My unvested equity is down from a high of $50k at grant dates to $43k today.
Again, analysts say we are undervalued, so hopefully it will creep back up a bit by the time it vests (1-3 year horizon on existing).
If you were rating these results on a scale of 1 to 10 (with 10 being best), what rating would you give yourself and why?
7.
I want to say 5 or 6 compared to other ESI Scale or ESI Millionaire interviewees, but 9 or 10 compared to my peers, friends, family, etc! I'll split the difference with 7.
What are your future plans regarding investing?
This is a HUGE question for me now given my international relocation.
My company doesn't have a 401k or ESPP in Germany.
I also have to contribute to a compulsory German pension. (To me it's more like social security than a 401k.)
I haven't done NEARLY ENOUGH research to what my options are going to be beyond increasing contributions to a taxable account.
WRAP-UP
What money mistakes have you made that others can learn from?
Overall, I've been very lucky not to make any really dumb money mistakes. I even feel pretty good about how my ex and I handled our finances and the ultimate untangling of things. (We each kept separate accounts for personal use and kept a joint for the house, groceries, utilities, etc.)
I guess my big 'mistake' is that I probably would should invest more. I earn and save really well, but I'm losing out on our good friend, compound annual interest.
Another thing that this question brought up for me is that I sometimes get too high-strung about my finances & achieving FIRE.
I think we all need to get a little perspective on this, no matter our individual circumstances. I suspect that everyone reading this has a roof over their head, a fridge full of food, and clean clothes on their back.
Are there any questions you have for ESI Money readers regarding any parts of your finances?
I know I have too much cash. What do you all recommend?
Anyone have any experience relocating internationally and learning about 'personal finance' in other parts of the world (Germany specifically would be awesome!)?
Any other general advice based on what you read about my experiences?