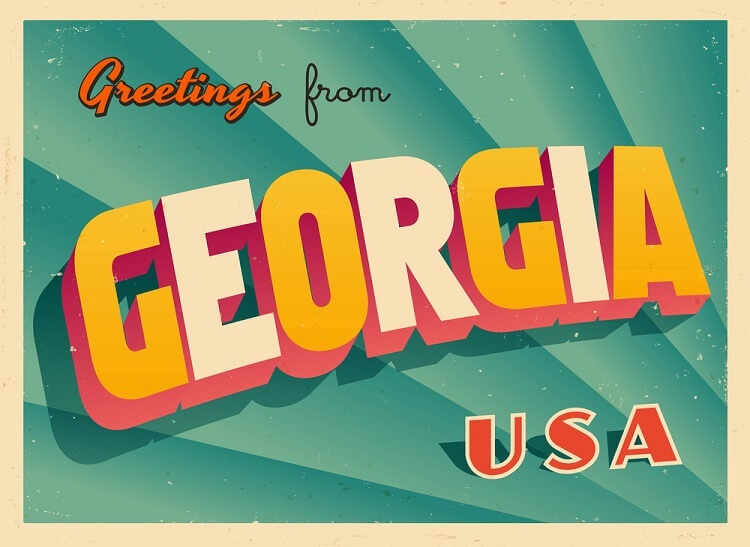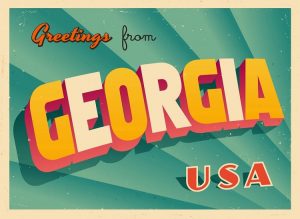 Today we continue the ESI Scale Interview series where people answer questions about their success at working the ESI Scale.
In short, the series focuses on what the interviewee is doing in the areas of earning, saving, and investing. They also get an opportunity to ask ESI Money readers for suggestions if they choose to do so.
If you'd like to be considered for an interview, drop me a note and we can chat about specifics.
Today we're talking to Nathan from Millionaire Dojo.
With that said, let's get started.
My questions are in bold italics and his responses follow in black.
OVERVIEW
Please tell us a bit about yourself.
My name is Nathan Clarke and my wife, Kaitlyn, and I are both 25 and will be married for 2 years in November. [Editor's note: This interview was done in October 2018.]
We don't have any kids yet (other than our cat) and we live in Dallas, GA. Dallas is a small town about an hour northwest of Atlanta.
What is your current net worth?
I calculated our net worth last week and the total was $97,198.13
This is what our net worth consists of:
Investments = $33,492.37 (all in Vanguard funds)
Cars = $23,000
Home equity = $16,590.78 (I'm calculating this as if we could sell our house for $110,000.00 and subtracting 10% for seller fees. Then subtracting what we owe – $82,409.22.)
Everything we own that could be sold = $15,000
Emergency fund = $8,679.41 (Currently in a Betterment 60% stock 40% bonds account.)
Cash = $1,112.75
Balances on credit cards = $-677.08 (Will be paid in full by the due date.)
How did you accumulate your net worth?
I have always been a saver, I've just never made much money to save.
My wife became a saver because she made more than she knew what to do with. At age 18, her dad got her into the movie business working on the construction side of production.
It was 60 hour weeks and she made about $25 dollars an hour plus any overtime above 40 hours. She rarely worked 12 months out of the year though and probably averaged about 8 months out of the year.
We both lived with our parents until we got married and dated for about 4 years before we tied the knot.
During the 4 years we dated, I worked diligently to increase my income with little success.
We wanted to be able to support ourselves with only my income before we bought a house and got married.
I started at minimum wage ($7.25) when I was 17 and was making $16.50 an hour by the time we got married.
I knew it was important to save money early on in your life because my parents had me watch a Dave Ramsey course when I was a teenager. So, I tried to set aside money when I could and had about $3,000 in cash saved and maybe $2,000 in a Roth IRA when Kaitlyn and I got married.
She had saved about $20,000 in cash and about $10,000 in her employee funded retirement account.
The details are a bit fuzzy, but I know we paid about $10-11,000 on the wedding and honeymoon (you must go to Hawaii if you've never been!) The wedding and honeymoon were funded mainly through Kaitlyn's earnings at the time.
A few months before we got married, I started listening to the Dave Ramsey podcast every day and tried to follow his baby steps as best I could. I was a little freaked out about becoming an adult and buying a house so I tried to learn the right ways to handle money.
We bought a house a few months before getting married and put about 10% down on the total of $95,000. This brought our combined cash saved down to about $10,000.
After we got married, we combined our finances and set the $10,000 we had saved, aside for our emergency funds. At this point, we had about $15,000 in retirement accounts and $10,000 in our emergency fund.
We were bringing home about $7,000 a month after taxes when we first got married. Although I listened to Dave Ramsey, we did not live very frugally. A good month for us was investing 15% of our take home pay into my Roth IRA and throwing a couple hundred at the mortgage (this is what Dave Ramsey says to do.)
What did we do with the rest of our money? Spent it.
We ate out a lot and went shopping pretty much every weekend. All you have to do on the Dave Ramsey plan after you've got your emergency fund is invest 15% and throw the rest of your money at your mortgage. We didn't throw very much at the mortgage and instead spent our money on frivolous things.
About 10 months after we got married, in September of 2017, we made the decision for Kaitlyn to stop working in the movies. It was taking a toll on our lives. She had to wake up at 4 a.m. and drive an hour one way to work. By the time she drove to work, put in 12 hours and drove an hour back, all she had time or energy to do was eat, take a shower, and go to bed. That isn't a fun life to keep up and at this point, she was working about 11 months out of the year.
When she quit, it cut our income down from $110,000 to $40,000 annually. Quite a shock to the budget. With a few months of figuring out our expenses, we came to the conclusion that $40,000 a year was plenty to live on. We weren't able to save much but it was enough to cover the bills!
After a few months break from work, she decided to start helping her cousins run their Christian school and brings in $800 a month doing that. We coasted like this for a few months saving a couple hundred dollars a month and then in February of 2018, a friend of mine told me about Mr. Money Mustache. I ended up reading all 490+ articles on his site.
I ditched the Dave Ramsey plan and started throwing as much as we possibly could into index funds. I don't pay any extra on our mortgage now that I have a proper understanding of index fund investing and realize I can earn a lot more than the 2.65% mortgage interest if I invest the money instead.
So that's the story of how we got to our current net worth. We probably could be at $150,000 or so if I had learned about Mr. Money Mustache when we first started dating. Funny thing is, we're saving just as much, if not more, than we were when Kaitlyn worked in the movies and made double what we do now.
EARN
Tell us a bit about your career.
My career story is pretty pathetic so far.
I started working at Chick-fil-A when I was 17. Kaitlyn did too and that's where we met. So, I'm thankful for that job. I worked there for about 10 months and got fired for being pinned as an accomplice of a co-worker that tried to take home about 10 leftover sandwiches at the end of a shift one night. Kaitlyn had quit a couple months before I got fired to go work on movies.
A couple of months before I got fired, I was a stupid teenager and got drunk with a friend one night. We got in a wreck and I was driving so that was a D.U.I. at the age of 18. Thankfully no one got hurt. I was able to keep a temporary license until my court date and then my license got suspended for a year.
Getting fired and having your license suspended in the same year isn't very fun. I had a hard time staying positive. I spent most of the year without my license feeling sorry for myself and playing video games. I don't know why Kaitlyn decided to stay with me during that year but I'm really glad she did.
My dad is a handyman and works for himself, so I was able to help him some during the year I didn't have a license and made about 10 dollars an hour doing that. My dad drastically undercharges for the amazing work that he does.
I started applying for jobs a few months before I got my license back because my dad didn't need me to work full time. I got a job working part time at Kroger a week or so after I got my license back making $7.25 an hour.
I worked at Kroger for 6 months or so and got a job at QuickTrip making $8 an hour. I ended up only getting about 15 hours a week at Quicktrip so I went back to Kroger and asked for my job back. I worked both jobs part time for maybe 3 or 4 months and then my schedule started to conflict so I quit working at Kroger, again.
I worked at QuickTrip for a little less than a year and decided I hated working retail so I finally decided to look into going to college at the age of 20.
I started studying Information technology at a local community college and then I started looking for an office job so I could at least be working at a computer while learning how to work on them.
I got a job as a cost estimator at a playground company making $12 an hour and working full time. After working as an estimator for about a year, I interviewed for a position at another company and they offered me the job starting at $15 an hour.
I told my boss about it and he decided to match that offer so I stayed at the playground company. They had just fired the guy that was designing the playgrounds so I was able to move into that position and start learning AutoCAD.
After working at the playground company for about a year, I had completed a few computer courses in college so I started sending my resume for IT positions.
I worked for the playground company for about 6 months after they made me the CAD designer and I got offered another position at a truss manufacturing plant for $16.50 an hour.
I decided to take that position because it was a lot closer to the house Kaitlyn and I had just bought. I worked there for a year and a half and my pay increased to $18 an hour by the time I left.
After a couple of years of school and hundreds of applications, I got the job offer for the position I'm in now. An entry level systems engineer at a small company. I started this job at $42,000 a year and it is a work from home position. I've been working at this company for almost a year now and my pay is currently $45,000. I'm still working on finishing up my associates degree.
Do you have a side hustle?
Yeah, I started selling things on eBay pretty seriously back in April.
I've brought in an average of about $500 a month doing it a few hours a week and want to increase to match my regular salary eventually.
My goal is to eventually sell on eBay full time and quit the 9-5. With eBay you get to own your own time and I really enjoy finding things and flipping them for a profit.
If you were rating these results on a scale of 1 to 10 (with 10 being best), what rating would you give yourself and why?
I'd give myself a 5.
I've done a few things wrong and a few things right.
There's still a lot of room for improvement and I'm working daily to get better in all aspects of my finances.
What are your future plans regarding growing your income?
Growing my eBay business while working full time and eventually become a full time seller.
I've also recently started selling antiques in an antique booth with my dad so that should bring in a few hundred extra a month.
I'd also like to start earning something from my blog eventually. That's not my main focus for the blog though. I want to share my story and give good advice to people first. If money starts flowing in as a result, then I will welcome it.
SAVE
What percent of your gross income do you save?
This fluctuates with as our income is different each month due to eBay.
We're pretty consistently saving 30-40% though and I'd like to get this over 50% as our income grows.
How did you get to this level?
As I said in the net worth section, we started out making a lot of money and saving what Dave Ramsey told us to – 15%.
Since reading Mr. Money Mustache, I've analyzed our entire expenses by going over our budget and trying to optimize every category.
We now only shop at Aldi for our groceries.
I switched us from Verizon to Total wireless and cut our phone bill in half.
I try to keep the lights and A/C off as much as possible (this is hard to do in the summer in Georgia).
Basically, I went through all of our bills and tried to cut out as much as possible.
We also stopped going to Target on the weekends.
All of these little things add up and the more you cut out, the more you save. I don't think we've sacrificed any happiness along the way.
If you were rating these results on a scale of 1 to 10 (with 10 being best), what rating would you give yourself and why?
Currently, I'd give us a 7.
We're doing good for taking home less than $6,000 a month.
I know there are a couple of things we could tighten up on but they aren't the biggest expenses we have.
What are your future plans regarding saving your money?
To continue optimizing things as we go and keeping our monthly bills to a minimum.
I haven't bought any new clothes since early this year and made a goal to not buy any until next year.
We've also been trying to embrace minimalism and removing the clutter from our house. This is a good thing to practice when you're filling up your garage with things to sell on eBay.
INVEST
What are your main investments?
Currently, I've got about $14,000 in my Vanguard Total Stock Market Index Fund Admiral shares (VTSAX).
I rescued Kaitlyn's retirement account from the clutches of Wells Fargo and it's also in a VTSAX account. It's a little over $16,000. It's a traditional IRA because that's how her employer set it up and I didn't want to take any penalty from switching it to a Roth IRA.
I just maxed out my Roth IRA and now I'm putting as much in my 401k which is a Vanguard target retirement account. The current amount is about $2,000. I get a 3% match from my employer.
Our emergency fund is technically an investment: A Betterment 60% Stock 40% bond account.
I know some people say not to put your emergency money in an investment but I'm not much of a worrier so I went with Betterment's suggestion of the 60/40 fund. I've got conflicting information about this so if your readers want to chime in, I'm all ears.
I honestly don't pay attention to how our investments are doing. It's so early on and I know that the market is going to go up and down so I'm just focused on getting money in the accounts. The entire time that we've been investing, the market has gradually gone up so that's nice. I don't worry about it crashing though as I'm in it for the long run and know it will go back up after a crash.
If you were rating these results on a scale of 1 to 10 (with 10 being best), what rating would you give yourself and why?
So far, I'm happy with index funds and would give them a 10.
The costs are as low as you can get and it's as passive as income can get.
What are your future plans regarding investing?
I might look into investing in real estate down the road but am enjoying being a lazy index fund investor at the moment. I know we want to move in the future so we may keep the house we live in now as a rental instead of selling it when we move. Other than that, I just plan on putting as much money as I can in index funds.
WRAP-UP
What money mistakes have you made that others can learn from?
I'd go about my career differently. I've learned so many cool ideas to make money this year and looking back on it, I could have started selling on eBay when I was 18 and making a good income doing that full time. I'd probably be making 6 figures through eBay by now if I had started that to begin with.
I'd also go back and save a lot more money when we were earning more. I still cringe when I think about our take home pay versus our savings rate when we were making $100,000.
Are there any questions you have for ESI Money readers regarding any parts of your finances?
What do you guys think about my investing strategy? At our current income of about $50,000 a year, should we be doing a Roth or traditional IRA? I'm certainly not an investment expert and have a lot to learn about it.