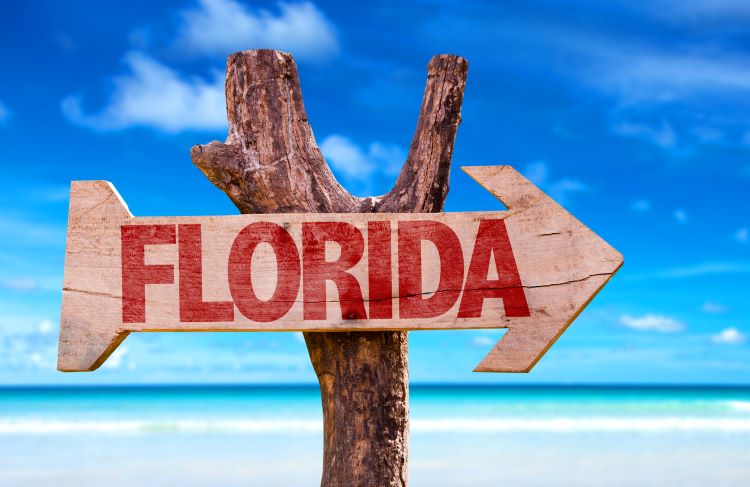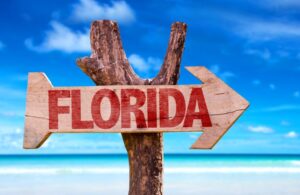 As most of you know, we recently purchased a home in The Villages, Florida.
I'll be doing a more personal update/review soon (once I sort through all my notes), but I wanted to get this post out asap. The reason: it will probably be obsolete in a week.
The Villages is growing so fast that stats are changing almost daily – and always going up/improving.
So while the data here won't last long, it will still be "close" for some time. Plus it will give a clear picture of many aspects of The Villages.
This information is pulled from a variety of sources – all of which I have been pouring through since I got here (I love facts and figures). In each section below, I'll list the facts as quoted, grouped by the source where I found it. I'll list the quotes in black italics and then my comments (if any) in regular text.
By the time you get to the end, you'll have a great sense of many happenings in The Villages and I'm sure you'll understand it much better.
Let's get started…
———————————
This first section is from The Daily Sun, The Villages own newspaper (yes, I get the newspaper delivered every day and read it just like grandpa did – except I do so on a lanai looking out on beach volleyball courts – hahahaha.)
These are from the December 26, 2022 issue:
3000+ – The number of Lifestyle clubs in The Villages.
729 – Total number of holes of golf, more than any other community in the world.
112 – Recreation facilities.
110 – Pools, including adult, family, and sports pools.
241 – Pickleball courts
15 – Softball fields at five complexes throughout the community.
You probably have several questions already (like what are the different types of pools?). If you read to the end, many of these will be answered later. If they aren't, you can leave a question for me in the comments below.
As for the clubs, there are 3k clubs of almost any kind you can think of: for trains, chess, air guns, states residents are from (even an IOWA club!), remote control cars, quilting, and on and on and on. If you can't find several that you'd be interested in, you must have almost zero interest in anything.
Here's the next batch…as they talked about what is in store for 2023:
There's always something new for the 135,000 residents of Florida's friendliest Hometown. From advancements in sports and recreation facilities to innovations in entertainment, shopping, dining, and health care, the community is buzzing with activities to enjoy. Here are the headlines from this week, as compiled by Daily Sun staff writer Garrett Shiflet.
1 – The Big Year for golf amenities in the community
Short-course golf options took off throughout The Villages in 2022 with three new courses available for residents to enjoy. The most recent opening was Richmond Pitch and Putt. It is the second 18-hole pitch & putt course in the community. The walkable course features holes that range from about 40 to 110 yards. Golfers who want to focus exclusively on putting can do so at two new 18-hole putting courses – Clifton Cove Putting Course, which opened in January next to Ezell Recreation, and Stars & Stripes Putting Course, which debuted in July with the opening of First Responders Recreation. Even more short-course options will be coming soon with Mickeylee Pitch & Putt and Jubilee Putting Course nearly ready in the Village of Newell.
I'm not a golfer (yet – it's on my list to learn) but for even the novice there are a wide range of options when it comes to golfing (anyone can putt, right?)
2 – Middleton
Construction work is underway for the first buildings that will make up downtown Middleton in the upcoming family neighborhood next to The Villages. Construction is also started for recreation areas in the neighborhood including Lake Harlow Park and Dry Creek Park.
Middleton is the new development south of us which will be for (primarily) the families who work in The Villages. It looks like it will be just as swanky as the rest of the facilities here.
3 – Franklin Recreation
Franklin Recreation is progressing in The Villages of Newell and Lake Denham. The recreation location will feature a resort-style pool, pickleball, tennis, shuffleboard, and bocce. It will be next to Jubilee Putting Course and Mickeylee Pitch & Putt, which are set to open soon.
Not much to comment on here as a new rec center doesn't get my attention unless there's something really amazing about it. We have plenty of them near us and this one will be fairly far away.
4 – Brownwood
Tempur-Pedic signed a lease to open a store at Brownwood Paddock Square. The mattress retailer will be selling everything needed for a good night's sleep from bedding to pillows. The location is expected to open in the first quarter of 2023.
I don't need a new bed, but it's nice to see another business in Brownwood, the closest square to us. And when I say it's close, it is VERY close. It's about 2,000 steps from my front door to Brownwood Paddock Square if I take the long way. It's around 1,500 if I take the shortcut through my backyard.
5 – Eastport
Plans are filed for a four-story hotel that will overlook Central Lake in the future town center of Eastport. The 38,000 square-foot hotel will have 120 guest rooms. Work is underway to excavate Central Lake, which will be large enough to host major dragon boat events.
Eastport will be the fourth full town square (there is a fourth "mini-square" at Sawgrass Grove near Ezell Rec Center, but it's not a full-blown square like the other three are.)
Eastport will be down by Middleton and will be done (guessing…The Villages will probably have it done way sooner than anyone can imagine) in 2-3 years. It was where we had intended to buy a home since we wanted to be close to a square. Then homes became available near Brownwood and we decided to take the plunge now versus at some time in the future (save ourselves $60k in rent over 3 years and enjoy the house for much more than 3 months per year).
————————————–
This next set of data is from the "Newcomers Guide," an over-sized, thick book about all things The Villages that we received when we subscribed to The Daily Sun.
FYI, note how the population numbers above (135k) don't match those below (140k). Even The Villages has trouble keeping track of the correct numbers within their own publications!
Anyway, here are some things I found interesting:
Where we're from…of the 140,000 residents in The Villages…
8.1% New York
4.7% Pennsylvania
4% Ohio
4% Michigan
3.8% Illinois
3.7% New Jersey
2.8% Massachusetts
2.7% Virginia
2.2% Maryland
2.2% Wisconsin
2% Georgia
2% Connecticut
2% Indiana
2% North Carolina
1% Minnesota
1% California
1% Texas
1% New Hampshire
The rest are from elsewhere in the United States, as well as from Canada, Europe, and many other locations.
These numbers are non-Florida residents as we'll see in a minute…
The Villages active adult lifestyle appeals to all demographics, and migration patterns prove it. Around 140,000 residents lived in The Villages of Lake, Marion, and Sumter counties as of June 30th, 2022, according to estimates provided by The Villages. That's a 5% year-over-year increase. Around 36% of the total number of residents relocated to The Villages from previous domiciles in Florida, and most likely originated from other northern regions.
No one is from Florida originally, are they? LOL!!!!
Top 5 – The Villages has the third highest percentage of residents aged 65 or older with at least a bachelor's degree out of Florida's 22 metropolitan statistical areas. Around 39% of Villagers have at least a bachelor's degree, almost equal to the percentage to number 2 on the list – the college town of Tallahassee.
I can tell you from the features I see in the paper down here – there are a lot of accomplished people living in The Villages. Many are very impressive — even to me, and I'm hard to impress. LOL!
68.3 – The Villages ranks first in median age out of all 394 MSAs in the country. Its median age of 68.3 years is 13.3 years greater than the next MSA on the list, Sebastian-Vero Beach MSA.
My guess based on observation is that this breaks down to older folks (above 68.3) living in the northern (older) part of The Villages and younger people (60's and below) in the southern (newer) part (on average, of course).
62.2% – The Villages boasts a marriage rate of 62.2%, the highest rate in the country among the nation's 394 Metropolitan statistical areas, according to the US Census Bureau.
The whole wild swingers scene is a total media fabrication (if you dig you can find sources and a history on how it became a fairytale legend.) The Villages has a very healthy married population as these facts show, making it tough for someone like my dad who is actually open to meeting someone but having a hard time doing so.
15.5% – The Villages has the largest percentage of veterans of all US metropolitan statistical areas that are not located near a military base. About 15.5% of all Villages residents are veterans.
Yep, and you see them all over (shirts, hats, golf cart signs, etc. announce them.)
No. 1 – In population growth. The Villages metropolitan statistical area ranked first in population growth over a 10-year period ended in 2021 out of all 394 MSAs in the country, according to the latest Census Bureau estimates. The population grew by 33.4% over the 10-year period; faster than the St. George, Utah, MSA, 32.7%; and Myrtle Beach, South Carolina, MSA, 29.6%.
Do I need to comment on this one? Haha.
4,004 – The number of new homes sold during 2021 in The Villages, according to RCLCO, a Bethesda, Maryland-based international real estate consulting firm. That number ranked The Villages as the fastest growing master-planned community in the United States. The Villages also ranks number one on the firm's Best of the Decade list for the 2010s after leading the nation and sales in 9 out of 10 years.
The homes go up fast here and get sold quickly.
That said, location does matter.
For instance, the homes in the northern part of the Village of Richmond (where we live) have gone very quickly (within a minute of being put up for sale). It's because (IMO) we're close to the Brownwood Square and two rec centers. Plus there are many premium-view lots (with lanai views of water, nature, open spaces, etc. — basically not a view of a street, your neighbor's lanai, and so on) in the northern part of Richmond and we're far enough away from the turnpike that the noise is a non-issue.
But the homes in the southern part of Richmond are taking longer to sell (not selling as soon as they are released). Same goes for villages south of that. These simply don't have the location advantages. They may have a premium view, but are far from a square and near the turnpike.
We go to open houses 2-3 times a week just to look at the various models and this is what we've learned from our experience, what the realtors have said, and what we've heard from others. That said, there's always a healthy turnout at the open houses, so the homes probably sell within a couple weeks versus a couple minutes, so still not bad at all.
$27.8 Billion – The just or market value of all residential and commercial property at year's end December 31, 2021, in The Villages metropolitan statistical area, according to the Sumter County Property Appraiser's Office. That is a 29% year-over-year increase.
Boom! Love to hear this!
$3.42 Billion – The value of the real gross domestic product, a market basket of goods produced and consumed, during the year ended December 31, 2020, in The Villages metropolitan statistical area. The market grew by 115% and added $1.83 billion in GDP over a 10-year period which ended December 31, 2020, which ranked The Villages MSA as the country's second fastest-growing economy.
Nice to know but doesn't really impact my day-to-day lifestyle. LOL.
$61 Million – The amount of charitable contributions that Sumter County residents – most who live in The Villages – declared on 2019 federal tax returns filed in 2020, according to the latest available Internal Revenue Service data.
That seems impressive until you divide that number by 140k residents and it becomes a measly $436 each. It's probably better than most places on a per capita basis, but still weak IMO.
Now let's move on to something that is often commented on in my discussions of The Villages – stats about the political climate.
Here's what I have:
Sumter County has 115,056 total registered voters with:
65,395 registered Republicans
24,801 registered Democrats
23,641 registered No-Party Affiliation voters
Lake County has 270,120 total registered voters with:
117,668 registered Republicans
75,861 registered Democrats
72,339 registered No-Party Affiliation voters
Marion County has 265,622 total registered voters with:
123,015 registered Republicans
78,332 registered Democrats
59,953 registered No-Party Affiliation voters
I'll let you draw your own conclusions, but as I write this Mike Pence will be here tomorrow and Kellyanne Conway visits in a few days.
————————————–
Next we move to some stats from The Villages Welcome Home Magazine, a magazine they give you when you pick up your keys/get your IDs.
Some highlights about recreation in The Villages:
42 executive golf courses
13 championship golf courses
13 regional rec centers
31 Village rec centers
114 of all types of rec centers
For those wondering, here's the difference in the rec centers:
Regional (RRC) – The Regional recreation complexes consist of multiple meeting rooms, arts & crafts room, theater, pool and outdoor facilities.
Village (VRC) – The Village recreation centers may consist of meeting rooms, card room, billiards hall, kitchen, pool and outdoor facilities.
Neighborhood (NRC) – The Neighborhood recreation area may consist of attached postal facility, pool, bocce court, shuffleboard court and a horseshoe pit available for residents to enjoy.
And here's a map of the rec centers.
Details on the types of pools at various rec centers:
SPORTS POOLS
7:00AM – Dusk
Residents Only 30+
These pools have specific schedules of activities: Lap swim, water walk, water exercise programs, water volleyball, etc. Be sure to check the sports pool activity schedule before you go.
Schedules are available in the Recreation & Parks Publication found in The Daily Sun newspaper every Thursday.
ADULT POOLS
7:30AM – Dusk
For ALL Residents & Guests 30+
Intended for refreshing socialization & non-organized/scheduled activities.
Regularly scheduled water exercise groups are encouraged to use the sports pools for this purpose.
FAMILY POOLS
7:30AM – Dusk
For ALL Residents & Guests Regardless of Age
For residents who have young family members visiting under the age of 30.
Noodles, unbreakable masks, goggles & small buckets are the only items allowed in these pools.
All pools are heated during the cooler months. We strive to keep water temperatures between 81 to 84 degrees. Temperatures may fluctuate depending on the weather.
We have a family pool near us (a few houses down) so our kids can use it with us when they are here.
A bit further away (but still a walk, not a drive) is the Richmond Recreation Center which has an adult pool.
And for the shoppers:
14 shopping centers
15 professional plazas
Not sure what the difference is here but my guess is that the former is related to shopping and restaurants while the latter is more like dentists, attorneys, etc.
Music every day at every square from 5-9 pm.
This is what is really nice about living close to a square – it's very easy to pop up there, check out the activity/group, and pop home if you don't like it.
Three main theaters and performing arts centers:
The Sharon
Tierra del Sol
Savannah Center
More on these below and here's more on the recreational activities in The Villages.
————————————–
I'll be doing a post in a month or so on where to find information about The Villages (basically the sources we used to educate ourselves). But for now, let me introduce you to Villages News.
This site basically has all the "bad news" about what's going on in The Villages. Think of it as the National Enquirer for The Villages.
The Daily Sun, which is owned by The Villages, has all the good news. Think of it as the Disneyland paper of The Villages.
Read them both and you know what's going on around here.
Anyway, here are the top 10 stories for 2022 according to Villages News:
Enjoy reading the dirty laundry!!
————————————–
Next we have some facts from The Daily Sun's 2022 Year-End Recap…
Among the notable figures are those showing The Villages leads the nation in median age; the community is home to the most pickleball courts in a nation; and more than three million rounds of golf were played. Here are some figures showing that 2022 added up to be a great year in The Villages.
144,782 – the number of residents in the Lake, Marion, and Sumter counties sections of the villages.
Hahahaha. The numbers are growing right before our eyes!!!
16.3% – Percentage of veterans in The Villages MSA, the highest count in any metropolitan area not next to a military installation.
Also different than what's above…
68.4 – The median age of those in The Villages MSA, the highest of any U.S. metro area.
VERY CLOSE!!!!!
43 – Number of showings for the Sharon L. Morse Performing Arts Center's new Cinema series.
267 – Number of performances staged at the studio theater Tierra Del Sol and the Sharon L. Morse Performing Arts Center this year.
We are going to see Terry Fator live at the end of February.
214 – Number of students who graduated in May from The Villages High School.
19 – Students who earned an associate degree through dual enrollment.
The schools are state-of-the-art and are getting better. They are building a new high school in the southern part of The Villages that will reportedly rival some high-end small college campuses.
3,351,585 – number of rounds of golf played on courses in The Villages.
56 – Number of golf courses in The Villages (13 Championship, 41 executive, and two pitch-and-putt).
2,824 – Holes-in-one made by golfers in The Villages.
It's a golfer's paradise, that's for sure…
8 – Total number of dog parks, more per capita than all but 3 of the 100 largest cities in the U.S.
We have one near us at the Richmond Recreation Center.
694 – The number of volunteers who are part of the UF Health The Villages Hospital Auxiliary Foundation. Volunteers work in more than 40 departments, from the greeter desk to driving the golf cart shuttle in a parking lot.
10,703 – The number of toys The Villages Woodworkers Club made and donated this year to tri-County area children.
$48,708 – Amount of money raised in the College Colors Day Funds for Food drive.
Not bad at all. There is a volunteer culture down here which makes it nice.
Once we get completely settled I'll get involved in one way or another.
112 – Total number of recreation facilities, including Regional and Village centers and neighborhood areas.
241 – Number of pickleball courts, significantly more than any of the nation's 100 largest cities.
236 – Number of bocce courts in The Villages.
229 – Number of shuffleboard courts in The Villages.
729 – Total holes of golf across all courses in The Villages.
230 – The number of weekly exercise classes in recreation centers.
12 – Sports pools available for use by residents of The Villages.
7 – The number of fitness clubs offering exercise equipment in recreation centers.
Lots and lots to do here – if you haven't figured that out yet! LOL.
————————————–
Let's end with a couple random facts.
The first one: at the Villages Homeowners Advocates new residents meeting we were told that there are 65k golf carts in The Villages. I haven't seen that number mentioned elsewhere, but if true that's a HUGE number.
And finally, this from The Daily Sun about all the roundabouts here in The Villages:
When it comes to traffic flow that's safer, faster, and cheaper, it's hip to be round. The Villages is home to 45 roundabouts, touted by engineers as smart replacements to accident-plagued stop-sign intersections or congested traffic signal intersections. While European drivers in places like France are 25 times more likely to curve through a traffic circle than those in America, they're now popping up across the U.S. But The Villages was ahead of its time when it installed its first traffic roundabout in 1996.
There's a discussion almost daily on Next Door or some forums about the proper way to use a roundabout. Hahahaha. It seems so easy — why can't people get it?
————————————–
Ok, that's probably way more than you wanted to know about The Villages, but since I've been collecting facts for the past 45 days or so, I wanted to get them out there so you could see them and I could refer to them now and again when needed.
Let me know in the comments below if you have any questions.