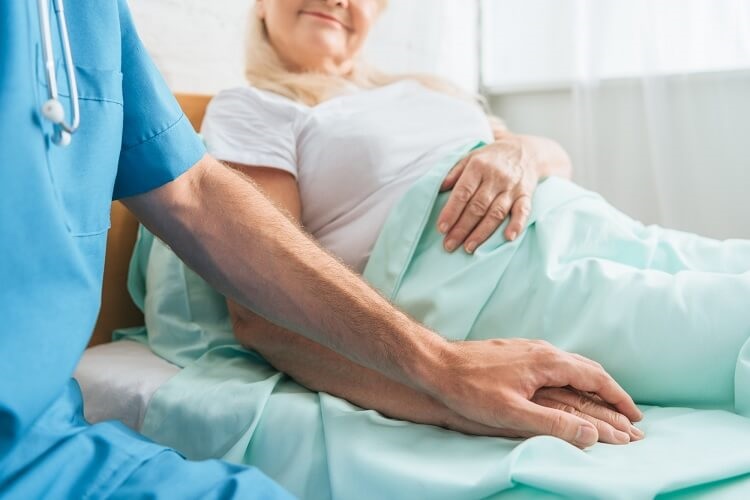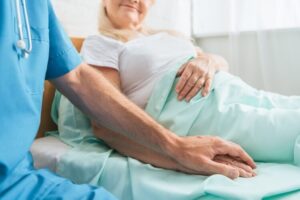 I first met Jordan Grumet online when he was part of a group I ran at Rockstar Finance.
We then met up at a FinCon (financial bloggers conference) and shared a meal.
From there I followed his transition from physician to podcaster (he hosts the Earn and Invest podcast — I was on episode 183) to hospice doctor. It's been an interesting journey and from what I can see, Doc G has done it well every step of the way.
Now he's adding "author" to his list of impressive accomplishments.
His new book, Taking Stock: A Hospice Doctor's Advice on Financial Independence, Building Wealth, and Living a Regret-Free Life, has just released and is now available for sale.
FYI, it has a foreword from Vicki Robin who wrote Your Money or Your Life, so I was impressed from the get-go. 🙂
I'll tell you a bit more about the book in a moment, but for now, here's what Amazon says about it:
Learn what end of life can teach us about the secret to financial independence and making every moment count with this life-altering collection of tips from Dr. Jordan Grumet, host of the award-winning Earn & Invest podcast, featuring a foreword written by Vicki Robin, coauthor of Your Money or Your Life.
Written by a hospice doctor with a unique front-row seat to the regrets of his dying patients, this book will remind you to take stock of life now, before it is too late. The goal of financial independence is to have the economic fuel to live a full life and avoid regret. Taking Stock is your guide to taking control of your finances and investing in yourself. Inside you'll find:
The three basic archetypes of building wealth, and how to choose which is right for you
Time-hacking techniques to modify your perception of time passing and fill your moments with meaning
Tips to invest in education, family, and your own physical and mental health
And it comes with some notable reviews such as:
"Jordan Grumet is a remarkable man. It is not surprising he has written this remarkable book. His hospice work and conversations with the dying have given him a very special lens into life, work and money and, critically, the balance of the three. This is a profound guide on how to live, and how to die, well." — JL Collins ― Author of the bestseller The Simple Path to Wealth
"Jordan holds nothing back in Taking Stock. His openness and vulnerability create the space for us to reflect on how to use money to create freedom and make the most of this one life. It will undoubtedly become a personal finance classic." — Grant Sabatier ― Author of the international bestseller Financial Freedom
"Taking Stock…is a prescriptive and compassionate guide to what matters most in our lives. Where many personal finance books focus only on the numbers, this book provides a poignant assessment of what all our financial planning is really for–deeper connections, meaning, and the courage to pursue our deepest fulfillment. Grumet combines lessons of the dying with useful exercises that encourage readers to get specific about crafting a well-lived life before it's too late." — Travis Shakespeare ― Executive producer and director Playing with FIRE: The Documentary
"The excellent double entendre that is Taking Stock asks us to evaluate the role that we allow money to play in our lives and in what ways it can and cannot contribute to our well-being. Leaning on lessons learned from dying patients as a hospice physician, we are reminded of the myriad non-monetary factors that contribute to a life well-lived. While Dr. Jordan Grumet's book does outline the basics for achieving and enjoying financial independence, it also shows us, as his patients have, that our self-worth is much more than the sum of our investment accounts. We would all benefit from taking stock of what we cherish most in life and aligning our actions to best serve those priorities. This book reminds us that there is no time like the present." — Leif Dahleen ― Creator of physicianonfire.com
A year or so ago I read The Top Five Regrets of the Dying which was written by a hospice worker who told of her work and what patients regretted most just before they passed.
Taking Stock is a combination of The Top Five Regrets and a book on financial independence, which makes it all the better IMO. It adds many significant insights into dying (as you'd expect) but also living as well (which is where it really shines)…and what we all should consider about life and money before it is too late.
I read an advanced copy in April and Jordan was kind enough to allow me to share an excerpt from it with ESI Money readers.
I selected the section below on how to have a difficult financial decision with your parents because it's a tough money topic that all of us are facing or will face — and it doesn't get much attention from financial sites. What I like about this section is that it gives three options for starting these tough money conversations with our parents.
So the following is excerpted from Taking Stock by Jordan Grumet, MD. Copyright © 2022 Ulysses Press. Reprinted with permission from Ulysses Press. New York, NY. All rights reserved.
I hope it challenges you to consider how you may start some difficult money decisions with your loved ones…
——————————
Approaching Difficult Conversations
Money and death share the dubious distinction of being the most taboo subjects in American culture. We don't like to talk about money. We don't like to talk about death. And we certainly don't want to discuss them together. Yet to avoid finding ourselves in a situation similar to Matt's, and to protect our parents, we're going to have to learn how to destigmatize this conversation. I would love to say there is a one-size-fits-all solution—that there is an easy button waiting to be pushed—but that would be an oversimplification. Just as each of us is an individual with a myriad of complex relationships, the techniques that work for me may fall flat for you. With that being said, there are a few simple approaches to getting started that can introduce this difficult topic.
Approach One
"Hey, Mom and Dad, I was thinking about meeting with an estate planner to start working on my family's plan in case something were to happen to me. Do you guys have a will or trust set up? What do you think I should do?"
One of the easy ways to broach a difficult subject is to ask for advice, whether you need it or not. This is a great nonconfrontational conversation opener to assess where your parents are at in their estate-planning journey, whether they have even started the process, and how open they are to beginning a discussion with you. While the technique is not absolutely foolproof, your parents' sensing that you need their help will likely make them more receptive to sharing. Furthermore, you may actually learn some helpful tips as they describe what they have created, and you will gain insight into their thought processes.
This technique is especially effective if you are dealing with financially savvy parents who are advanced planners. You can question their decisions under the guise of ironing out your own plan, and discuss with them how their decisions will affect you and the rest of your family members.
Approach Two
"Did I ever introduce you to my friend Matt? The darndest thing happened when his dad got COVID. They realized that no one had been granted access to the family's bank accounts except the mother who was suffering from dementia and the father who was all of a sudden incapacitated on a ventilator. I hope we never face such a situation. What would we do?"
We are profoundly affected by the ordeals and the missteps of our friends and acquaintances. Instead of directly coming out and asking your parents about their financials (which can be awkward and painful), it is often easier to depersonalize the conversation. The horrific situations that have been experienced by others can become a natural segue to a discussion of your own fears and concerns.
The conversation pivots from what are we going to do with your money to how do we protect us all from becoming victims of poor planning. The idea is to remove the feeling of confrontation and introduce allyship instead.
We are all in this together!
Approach Three
"Hey, Mom and Dad, as I get older, I think a lot about what kind of mark I want to leave on this world. What do you consider your most important legacy for me, my siblings, and all of the grandchildren? How do you want us to remember you when you're gone?"
In its most basic form, estate planning is simply a mechanism of legacy building. How do we want our children, grandchildren, friends, and other family members to remember us? There are two sides to this conversation.
The first is risk abatement. We don't want our family to remember the calamity, poor preparedness, and general disaster that our death left behind. The last thing we want to leave our loved ones is memories of regret and guilt surrounding the small fraction of our lives we spend dying. Hashing out medical and financial powers of attorney, leaving our legal papers in a place where our loved ones can find them, and generally having our wishes known beforehand—steps that would have helped with Matt's near-disastrous situation surrounding his father's death—can go a long way toward allaying this risk.
The second side is defining how our parents will continue to live on in our lives after they are no longer physically present. What objects, stories, and even monies will they leave for us to help celebrate their memory? The old cabin our mom and dad bought that has been used by three generations of the family—will it remain a family keepsake? Will there be funds set aside for the enjoyment of generations to come?
The only way to define what this legacy looks like is to ask them. It's important to clarify that this is not meant to be an exercise in divvying up our parents' wealth to be consumed by family members and others, but more a chance for our parents to leave their mark for years to come.
Notably, it is not enough to use these three techniques to just talk about these important issues. They are meant to be a bridge to actually codify your loved one's legacy. In order to do so, we need to dive into the weeds and discuss what I call the legacy documents.