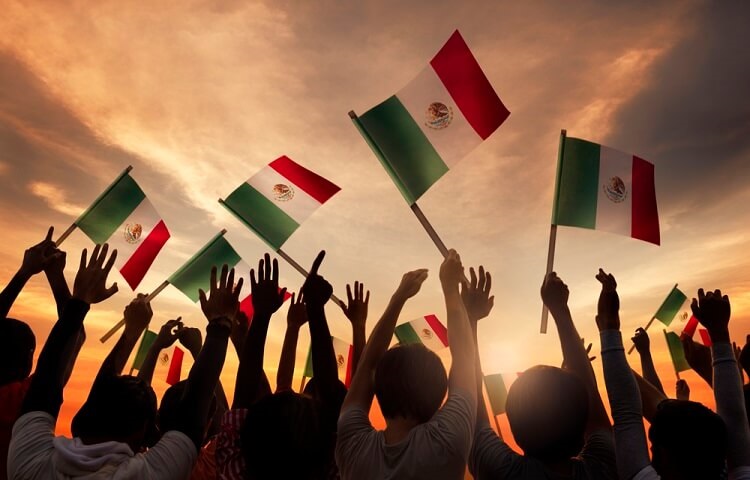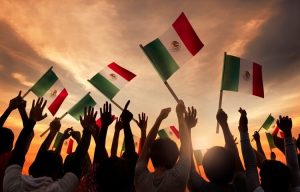 How much do you need to retire? Even if you don't have an exact number in mind, just think of an amount you guess would be close.
Maybe $1 million or so? Or a bit more or a bit less depending on other sources of income you may have?
Whatever your number is, now take half of it. What if this was the amount you really needed to retire? Makes those golden years of rest and relaxation seem much closer, huh?
It'd be nice, of course, but it could never happen, right?
Think again. I have recently run into two posts on big personal finance sites that have the answer for you of how to retire at half the cost.
The solution? Retire in a foreign country.
The Top Five
We'll start with Kiplinger (who posts an article from Wise Bread) and their article titled (what else?) Retire for Half the Cost in These 5 Countries.
Their list of countries:
1. Mexico
2. Thailand
3. Albania
4. Malta
5. Croatia
For each country they list the cost savings compared to the US for food, housing, transportation, and entertainment. They also share the cost of a one-bedroom apartment as well as the total monthly cost of living in the country.
Here are the results for Mexico:
Food = 64% cheaper
Housing = 83% cheaper
Transportation = 72% cheaper
Entertainment = 64% cheaper
One-bedroom apartment = $300-$500 per month
Total cost of living = $1,200+ per month
Of course, you don't have to move overseas year around (though you won't save as much). Their subtitle hedges a bit and asks, "Why not live somewhere tropical and exotic for at least half the year and cut your expenses down considerably?" So you'd cut your annual retirement expenses by 25% doing this — still not a bad idea.
The Top Six
Not to be out-done, Bankrate lists six cheap places to retire abroad where they say "retirees can easily live on an income of $2,000 a month." They are also more specific than Kiplinger as they name cities as well as countries.
Their list:
Chiang Mai, Thailand
Guam
Vancouver, British Columbia
Valencia, Spain
Buenos Aires, Argentina
Lake Atitlan, Guatemala
So comparing the two lists we get Thailand as a winner! Congratulations!!!!
There's no disputing that you can live in other countries at a lower price, but there are several major negatives (or at least potential negatives) that could stand in the way. Here are some I would consider:
Safety — You're not going to live on the beach in Cancun, Mexico. It's more likely you'll either be crammed into an urban apartment or out in the hinterlands. Is it really safe there? I'm not sure, but I'd sure want to find out. Same for the other countries.
Medical options — Is the medical treatment at least on a par with the US? Here's a ranking of the top health systems in the world by country. Of the countries above, Malta is #5 and Spain is #7, but the rest are down the list. (FYI, the US is 37).
Location from family — If your family will remain in the US and you want to see them a couple times a year, it's a lot easier to do that from Mexico than if you live in Thailand.
Language and Culture — Do you want to learn a new language? Are you ok with a new culture?
There are many more issues, but these are the ones I see now.
Still, adding several years on to your retirement sounds enticing, right?
I must say that Guam does intrigue me a bit. Here's what Bankrate says about it:
Guam is an often-overlooked alternative for American retirees, despite its many benefits. Because it's a U.S. territory, English is spoken everywhere on the island, and its currency is the U.S. dollar. And, at least on the surface, much of the country's culture and politics will seem familiar to many Americans.
Situated 3,700 miles southwest of Honolulu, Guam is a lower-cost alternative to Hawaii — while sharing the same climate. One-bedroom apartments in Guam can rent for as low as $400 per month, with luxury units facing the sea costing $1,000 per month. American citizens can buy property on the island; 3-bedroom houses often sell for less than $200,000.
Since the territory is a small, remote island, most items have to be imported, which means groceries can be more expensive than on the U.S. mainland. Meats, most vegetables and some dairy products can cost twice as much. Restaurants, however, are usually comparable in cost to their American counterparts.
Besides enjoying the weather, retirees in Guam can use both American and Guam-based insurers — including Medicare — to cover their health care costs. All major medical services are available at Guam Memorial Hospital, which is certified and accredited by several federal agencies in the U.S.
A cheaper version of Hawaii sounds awesome!!! Of course, a cheaper version of Hawaii might still be way more than I'm paying living in Colorado. 🙂
Fortunately for me I don't really need to look out of the country to be able to afford retirement. But for many Americans trying to find any way to retire at any time, this could be a viable solution.
What do you think? Are any ESI Money readers considering retiring overseas to save money? If not, would you consider it? Has anyone already taken the plunge and moved abroad?
P.S. I found this post after I had written this piece. It gives a detailed cost breakdown of retiring in various cities around the world for $1,200 a month or less.
P.P.S. Found another post after I wrote this. Their list of places where you can retire for $1,500 a month or less (also from Bankrate, interestingly enough): Cambodia, Nicaragua, Guatemala, Peru, and Colombia. Here's another one too: 50 cheapest countries to live in. And Thailand Vs. Vietnam: Which Is Better for Retirees? And here's a post that helps people retire abroad.