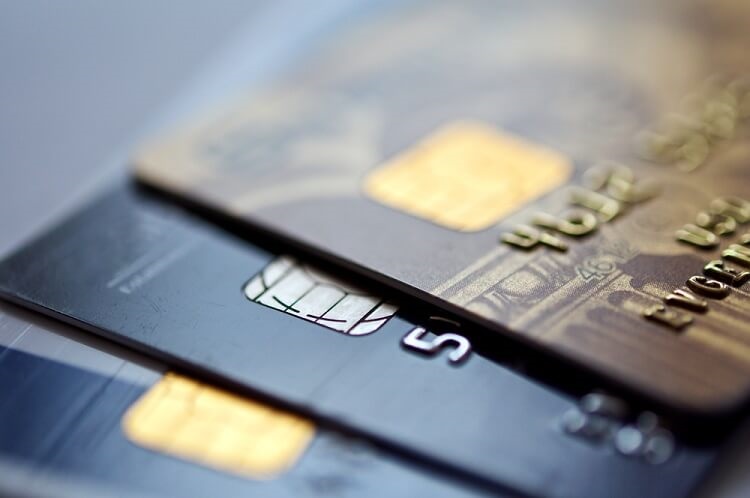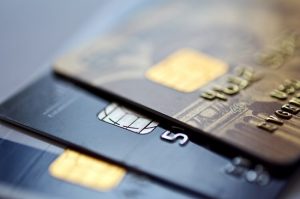 As I noted in Earn Overview: How to Grow Your Income one way to pick up some extra funds is to look for small opportunities to make money here and there. Today we are going to talk about one of those opportunities: making money with cash back credit cards.
The idea is as simple as using a credit card to make your purchases and earning rewards and signup bonuses for doing so.
I have been using credit cards that give cash back for years now, netting several hundred dollars in extra money annually for doing nothing other than changing my form of payment.
It all seems pretty basic and easy, but it gets a bit more complicated when you get into all the decisions using credit cards. That's what we'll talk about in this post.
My Results
Before we get into the details and decisions, I thought you'd like to review how much I have earned with cash back credit cards so you can see the opportunity.
Here are my historical earnings for the past ten years:
2006 – $330
2007 – $500
2008 – $412
2009 – $845
2010 – $833
2011 – $2,289
2012 – $1,118
2013 – $1,819
2014 – $2,009
2015 – $1,869
Add those up and you'll find that I've made over $12,000 in the past decade simply by paying with credit cards versus cash or check. Not bad, right?
Ways and What to Earn
As you will see above, my earnings varied widely from one year to another. I'll tell you why throughout this post, but for now let's focus on the two main ways to earn money with cash back credit cards:
Rewards – These are payments based on a percent of your spending. Earning 1% cash back is standard these days for many cards but you can do much better than that.
Signup bonuses – These used to be a gigantic revenue source for me (like in 2011) but I don't see as many high dollar offers as past years. It could be that they don't exist or that I'm just not in the market for them. But back in the day there were several cards offering $500 or more in bonuses!
One other way that credit cards can benefit you is by saving money. For instance, you can get an airline card (which usually charges an annual fee) and save a ton of money on baggage fees if you travel often. I've done this in the past, but since that's more "saving" than "earning", I'm not including those cards in this piece.
Before we go further we should also discuss what you earn. The two main options are 1) cash and 2) points. The lines blur a bit as some cards offer points that can be converted to cash, but those are the two primary distinctions available today.
Strategy Decisions
From the information above and from the cards available, you need to determine a credit card strategy that works for you. I'll tell you what I do and why and from that you can decide if you'd like to follow suit or do something else.
Here's my current credit card strategy:
Rewards over signup bonuses. I've made big money in the past on the latter, but to be honest it's just too much hassle and too time-consuming for me at this point (managing multiple cards is a nightmare). So I look at where I spend money and select cards that maximize rewards for that spending.
Cash over points. I go for cash back, not points. There are a couple main reasons for this: 1) cash can be spent in any way, not just limited to the options the card offers 2) points programs are often complicated, seem expensive for what you get, and are hard to understand. It feels like the companies are trying to pull a fast one in allowing you to redeem, and I don't want to have to learn the system to game it.
Few cards over many. You can certainly maximize rewards percentages by having a ton of cards, but again this is a management issue (and believe me, I've had up to 10 cards at once in the past). It becomes especially difficult if there is more than one person using the cards in your family (I used to have to list out which cards my wife should use for specific purchases each month.) I now prefer to focus on a few cards that give me the most cash back with the least amount of time and hassle.
Your preferences might be different. For you the time investment may be worth it and you might decide to manage several cards. Or you might prefer points as you are already part of a program where they can be used. Or you might want to work the system to focus on signup bonuses. All of these are fine. I'm just telling you what I do and why. You decide what works best for you.
Personally I've been back and forth over the years. I had few cards, then many, now few again. I've also moved from a rewards focus to signup bonuses back to rewards. I've even dabbled a bit in points programs. But for me at this stage in life, the strategy above works best for me.
My Current Cards
To get a bit more specific, here are the cards I am currently using and why:
Fidelity American Express — Pays 2% cash back on every charge made. The rewards are deposited automatically in my Fidelity account. This is my most used card and basically guarantees me a minimum return on purchases of 2% (there are places that don't accept American Express so sometimes I do need to take a lower percentage). It was recently announced that this card is switching to a Visa card which will make it even more valuable.
Chase Freedom — Pays 5% in rotating categories which change quarterly. I use it mostly when either groceries or gas are offering 5% cash back since those are two big categories for us. It was also very handy the last quarter of 2015 when they paid 5% back (plus a 5% extra bonus) on purchases made at Amazon.
Chase Ink — Gives us 5% cash back on cable and cell phone charges. Given we spend $300 on these each month, it's an easy $180 a year.
Ways to Maximize Results
The best way to maximize the rewards you receive is to put EVERY PURCHASE POSSIBLE on a card. If you have a choice to pay with cash, check, or card, pay with a card (assuming there are no extra fees). Here are places I've charged that have helped drive up my returns:
Some purchases for our rental properties (especially the new appliances, which we have in every unit)
Work travel costs (which can be significant and for which I am reimbursed)
We have been on a few cruises and all costs have been charged
Charitable contributions
Gift cards. In some cases, you can buy gift cards at a grocery store and because a card offers 5% cash back at grocery stores, you get 5% on gift cards purchased there. This has the potential of turning any purchase — restaurant, home improvement store, department store, and on and on — into a 5% cash back opportunity. Note: One vital part of using the gift card strategy is to make a test charge on the card at the location where you get the gift cards to see how the card company processes it. Do this with a small amount, like a $25 gift card, before you make any big gift card buys to ensure you'll get the bonus you expect.
Extra bonuses. Some grocers give you bonus rewards based on your purchases at their stores — the more you buy, the more you earn. Obviously buying gift cards will concentrate purchases at a store and thus drive your rewards to new levels. And some stores even give extra bonus credit for gift card purchases. I've noted in the past that Kroger sometimes gives double fuel points for gift cards, so $100 in gift cards nets 20 cents off per gallon instead of the usual 10 cents off per gallon.
Tack onto promotions. In addition, many stores run regular promotions with gift cards. Our grocer just had an offer where you got $5 off the purchase of jeans with a $25 gift card purchase. It was back-to-school time, so I'm assuming many people needed jeans for their kids. We didn't, but if we had this promotion would have made my plan even more lucrative.
One time I even paid for part of a new car with a credit card. I negotiated the best price I could (I was paying without financing) and then asked if I could pay with a credit card. The salesman about died, but asked his supervisor and they allowed me to put $2,000 of the total on my card.
Caveats
The rosy picture painted above isn't to say this strategy is perfect or isn't without its detractors. For instance, using credit cards to make money only works if you follow strict guidelines including:
You can't spend more than you normally would because you have a credit card. There is research showing that people spend more when they use a credit card. This doesn't mean ALL people spend more when using a credit card and you need to guard against it. All you want to charge is what you were already going to buy anyway. You're just changing payment methods.
You can't keep a balance on your credit card. You MUST pay it off every month.
You can't have any fees associated with the card (like late fees). An annual fee may be worth the cost as long as what you get out of the card is much more than the annual fee (like the airline cards mentioned above) but generally fees of any sort are a no-no.
Some people fear that opening new credit card accounts will lower their credit scores and ultimately cost them more than they earn in rewards. If done correctly, specifically opening new cards without closing older ones, it appears form my experience that adding a new card now and then has minimal if any impact on your credit score — and could actually increase it. And even closing a card has minimal impact. My personal credit score was very high (790 to 805) the entire time I was adding and changing cards around.
In addition, some people don't like cards at all (like the Dave Ramsey crowd). They view cards like alcoholics view alcohol — they're bad and never to be touched. I don't go quite that far. If you can't control yourself then of course you shouldn't be using credit of any kind. But if you can, using credit cards to earn cash back can give you several hundred dollars a year and several thousands over the years.
How about you? Do you use any credit cards with reward programs?