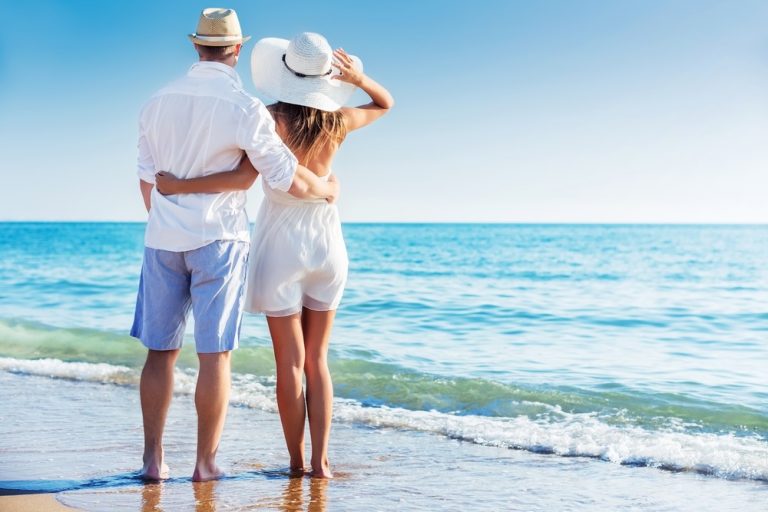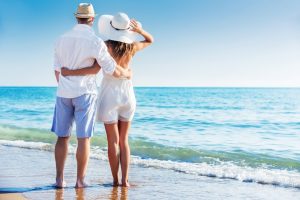 Last week I posted The Keys to Travel Hacking where I listed seven steps I consider to be the travel hacking process.
Today I want to share my results and thoughts on travel hacking.
Let's do this by first going through each of the seven steps outlined in the previous post.
Step 1: Set a Goal
I had the fairly vague goal of "save money when I travel."
This hindered me some as the more specific you are, the better.
We will be flying around the country a few times in the next year. We'll also be taking some road trips where hotels will be needed.
My daughter will fly home at holidays as well.
But that's it. Our travel isn't focused. It's more of a hodge-podge of various trips.
As such our goal was simply to "save money".
Step 2: Develop a Strategy
This step was actually fairly easy given my goal.
Since I simply wanted to save money and had little direction other than that, flexibility was going to be key.
After listening to a few podcasts and reading up on travel hacking, it seemed the Chase family of cards and their Ultimate Rewards (UR) points were best for me. They have a large network, points can be shared among partners, and I have a long-term banking relationship with Chase that should make getting their cards easy.
In addition, there's a standard strategy for working with them called the Chase gauntlet. It's basically a road map that details which card to get in specific order to maximize UR points.
Figuring I needed all the help I could get, I decided an option with a clear-cut path to success was best.
So the decision was made: I was running the Chase gauntlet.
Step 3: Apply for Credit Cards with Big Bonus Points
In mid-July I applied for the Chase Ink Business Preferred card. Since this is a business card I applied for it using my real estate LLC as the required business.
I applied online and received the message that they needed to consider my application. Since I wasn't instantly approved I assumed it was going to be a "no". Then a week later the card showed up in the mail.
The bonus deal was to spend $5k in 3 months and receive 80,000 points. The card gave three points for every $1 spent on travel, shipping, internet, cable, phone, and advertising with social media sites. It also had a $95 annual fee.
Now on to getting the bonus…
Step 4: Spend the Minimum Amount to Get the Bonus Points
I had estimated my three-month spending in advance so I knew I had more than enough expenses to hit the bonus.
The two big spending events we had for the card were the trip to take my daughter to college and our annual house insurance payment.
Throw in a bit more spending here and there and we hit the goal by mid-September.
I didn't get the points until I received and paid my September bill, but they were in the bank by early November.
Step 5: Move on to the Next Card
I didn't even wait to be done with the first card before I got the second one.
While I was working on the Chase Ink Business Preferred card, I applied for the Chase Sapphire Preferred.
I jumped the gun a bit because I knew I had spending coming up and I wanted to use it to get points.
The Chase Sapphire Preferred's offer was to spend $4k in 3 months and receive 50,000 points. It had two points for every $1 spent on travel and dining. It had a $95 annual fee but this was waived for the first year.
I applied for this card in mid-August, got the same message about needing to decide, and then received the card within 7-10 days in the mail.
I spent a month and a half with it, but after our annual car insurance payment along with two insurance payments on my rental units, all I needed was a bit more spending to get those points.
This time I had to wait until my bill was paid at the start of November, so I should be receiving the 50k points at any time now.
At this point it was time for card #3. But I wanted to take some time to consider whether or not travel hacking was for me. More on that later in this post.
Step 6: Accumulate Enough Points to Take Action
So now I have 130k bonus points plus another 10k or so I accumulated via spending.
This is my point war-chest that I can now use to travel.
The question: how will I spend it?
Step 7: Redeem Points to Get the Most Possible from Them
So this is where I stand now — looking to spend the points.
As I'll note below, that's easier said than done, but we'll get to it soon enough.
Even if I only get 1 cent per point in value (the absolute lowest), I'll still rack up $1,300 in savings in return for a $9k spend (or a 14% return). Not bad.
My General Thoughts about Travel Hacking
Now, let's discuss my random thoughts on the process as well as travel hacking in general. My take on these:
1. In hindsight choosing Chase didn't give me the most flexibility.
See this pic for partner combinations.
Chase has Southwest and United as partners, but doesn't have American, a key flyer into Denver (the airport we use the most). They also don't have Hilton (which has been my go-to hotel chain) as shown here. That said, it does include Hyatt and IHG, so maybe I need to expand my horizons a bit. But considering both flights and hotels, I may have done better with Starwood points.
Note: This is one of the frustrations/limiting factors of points when compared to getting cash back from cards. Points are tied to a specific program and cash is not.
2. The Equifax breach happened shortly after I started this process. I froze our credit and as such, getting new cards becomes a bit more difficult.
I had heard that getting cards with a credit freeze was as simple as 1) ask the company issuing the card which credit reporting company they used, 2) unfreeze the account for that company, 3) apply for the card, 4) have the issuing company check your credit, and 5) re-freeze the credit account.
That seems rather smooth and its simplicity is contrary to my real-world experience.
At the end of September we were looking to book a series of flights with Southwest. They totaled almost $2,000 since the whole family was going on leg one and then we had two separate destinations for leg two.
Since the amount was so high, it almost single-handedly met the spending requirement to receive the Southwest Rapid Rewards credit card bonus offer (which was 60k points). They would also throw in an extra $200 if we paid for the flights with the card (which we would, of course).
I was also keen on getting the Southwest Companion Pass which can be done easily by applying for two of their cards and meeting the spending limits (assuming the cards total over 110k points). In addition, if you rig it so you qualify for the Pass early in a calendar year, you get the Pass for the rest of that year plus the full year following — effectively giving you almost two years with the Pass. (You need all the points in the same year, so we would have held the final purchases on each card until January 1 to secure the bonuses then.)
My wife asked the Southwest agent pitching the card which credit reporting company they used (she explained we had credit freezes on all of the major reporting agencies since the Equifax breach).
Their first answer was "we don't know."
When pushed a bit further, the second answer was "TransUnion, Equifax, or Experian." Ha! Less than helpful.
When said we needed to know which ONE they used, not a list of all three, their answer was "we don't handle that, Chase does."
My wife called Chase, who consistently under-delivers my expectations for a bank holding tens of thousands of dollars of my money. She explained the situation and asked them the same question. Their response: "We rotate between TransUnion, Equifax, and Experian so any one of the three could be used."
So much for the ease of "asking which agency they use and simply unfreezing that one."
Needless to say, we passed on the card (we weren't sure we could make the most of the Companion Pass anyway or else we might have gone for it.)
3. There's a lot of time spent finding a "good" way to spend the points.
This is the biggest headache of this entire process IMO.
I've heard people say "it's not that hard", "it only takes a few minutes", or "once you learn it's much faster."
The former two seem inaccurate in my experience. But maybe it is easy if you take time to learn the ropes. But do I want to take the time to learn the ropes? Is it worth the time and effort given the alternatives?
We'll answer these questions in a bit.
4. There are costs associated with travel hacking.
In addition to the annual fees, there's the loss of the cash back I would have received that needs to be factored in.
Many people forget or downplay this but it can be a decent amount.
5. I've seen many posts and heard a few podcasts where cards with sign-up bonuses are compared to cash back cards used every day. That's not a fair comparison.
A points card with a bonus will always beat a cash back card in everyday use.
But to be apples to apples, you need to compare either a points card with bonuses to cash back cards with bonuses or points cards in daily use to cash back cards in daily use.
In my cursory review, it seems that they are roughly a wash no matter which comparison you do.
Yet one happens with zero time investment and the other requires lots of management.
Where I'm Netting Out
So what do I think? Before I get to that, let me share a few comments from my post asking if travel hacking is worth it.
Here's the first:
I completely agree with this assessment. I see people, including in the comments section of this post, throwing out numbers with reckless abandon.
They neglect to include that:
* Often they're talking about stuff they wouldn't choose to pay cash for (like "I saved $6000 on a first class ticket to Europe!" when a coach ticket would have cost $500)
* They always neglect to account for the cash rebate they'd have gotten on a standard 2.5% cash back card
* They use the retail price to value what they got, rather than the internet price
Are they really saving money if they have to fly a red-eye flight to use points when they'd have otherwise chosen to fly during the day (at the same cash price as the red-eye, but no mileage seats available)?
These programs are like the tax code. A more complex tax code complicates and distorts the decisions you make. People take out mortgages to "save money" on their taxes. They calculate the tax benefit of having kids or not. They decide to work more or less because of marginal rates. They move to low-tax states to geographically arbitrage their 401k withdrawals. They hire accountants to deal with the complexity.
These programs are the same. People make decisions they wouldn't otherwise make because, like it or not, even smart people cannot deal with complexity. Cash cuts through all that.
Now here's a later one from the same reader:
In my opinion: meh.
Get a good cash back card. For years I used the Schwab 2% card, now I use the USAA 2.5% card. Put everything on it. If you don't qualify for that (my dad was in the military), I think there are still 2% cards.
That gets you 75% of the way there for zero effort.
The next 15% starts to take effort, and the last 10% takes a lot of effort. Starting down that path is a slippery slope, akin to chasing yield at high interest savings accounts.
Every few years I get sucked in and I always regret it.
Last year the Chase Sapphire Reserve card was offering $1500 in travel credit with some pretty nice perks to boot. So I bit. Here's where that extra 15% starts to come in to play. If I pay for travel or restaurants on that card, I get 3% back, with a 1.5x points multiplier if I book later travel through their portal (for an effective 4.5% back). That's the 15% I mention above.
Then I got the Chase Freedom 1.5% back card, which points can be transferred to the above Reserve card for effectively 2.25% back. That's an extra bit of effort.
But you know what? Last time I flew, the flight I found on Chase's portal was more expensive than what I found elsewhere (the airline I ended up on wasn't available through Chase). And often I book hotels last minute; trying to do that through Chase is a pain. The real hackers find the best frequent flier deals, then move points from Chase to those programs, and book that way.
But the possibilities quickly bifurcate. Now instead of exchanging dollars for a service, at a price that is easily determinable by looking at kayak.com you're having to jump through hoops at a dozen different websites to look for mileage tickets or points for hotels, worrying about blackout dates, etc…
Some people view this as a challenge, and don't mind spending their free time on those activities. For them it's more enjoyable then going to a movie or reading a book, so of course they don't mind doing it. I've tried it, and found myself spending hours trying to optimize the last couple dollars, and realized that for me, keeping it simple and getting 75% of the way there is the better approach.
Cash never expires. Cash value is not at the whim of the accounting department at a random airline or credit card company. Cash is universal.
So I'm back to using my 2.5% cash back USAA card. Getting cash, paying for stuff in cash. My Chase Rewards account has 111,331 points in it that I'll have to use eventually.
I'll say one more thing. I've said it before and I'll say it again.
If you're rich, the time and mental energy is better spent elsewhere than on this incremental yield. If you're not rich, you won't qualify for most of the best programs anyway.
There's probably some space there in the middle for moderately affluent people with a stay at home spouse who doesn't mind managing rewards programs as a hobby. But it's like clipping coupons. You're not going to get rich doing it, and it's likely to result in some mistakes along the way that may negate much of the supposed benefit.
And finally a great comment from a long-time reader and friend:
For those with little to no money trying to stretch their budget, this hassle might be worth it … might! Once you reach financial independence part of the point is to free up your time to spend on the things that matter to you rather than using it to chase dollars. If you already have the money you need to coast to the end, why would you put up with extra hassle and trade precious time which is extremely limited as the sand falling through the hour glass gets less and less with each passing day to acquire a very small amount of extra money which you already have enough of?
(As a disclaimer I am not saying once you reach FI you would never trade time for money. I am still working to expand my real estate business and make more money and that takes time. However, there are two things that are different about that. 1. I enjoy working on my real estate business, it is not a hassle. 2. The amount of extra money I can make as my business expands is quite significant which I can use to enhance my life, set up my kids better, support causes I believe in, etc. We are talking 7-figure or greater types of changes over the rest of my life time. Those are changes that will matter. Saving a few hundred extra dollars a year on travel (if it is even achievable) versus cash back is not a savings that will even be measurable at the end of my life.)
In addition, you typically end up having to make inferior choices as mentioned above with blackout dates, travel restrictions, etc. with respect to the ways they will let you spend the points.
I have honestly never understood the fascination with travel cards. It seems like people are seduced by the concept of free travel, but it is no more valuable than cash back that is applied to other things especially when you can easily get a couple cards that get you 2+% on pretty much everything with basically zero effort, zero time commitment, zero hassle. That's a lot of zeros and I like zeros.
Travel points are vastly inferior to cash. Why would I want something the lets me buy only certain things at certain times, and certain places when I could have cash which lets me buy anything, anytime, at any place?
The answer could come back that I was going to spend that money on travel anyway. Really? Are you sure? When you have the points you know you need to use them so you do. Could things change and maybe you weren't going to do what you thought? Could you have been thinking you were going to travel differently, to different locations, stay in different accommodations, at different times but changed your plans to fit what would work with your points? I am sure that happens regularly if not almost always. A key word in financial independence is the second word. Points aren't independence and freedom, they are constraining and restrictive. Cash is freedom.
Can you work out a way to get slightly more travel points value than cash value? I am sure you can. After all the downsides to points versus cash would anyone guess that I would care? Not even remotely!
These two commenters have some very valid points — ones that I've found to be true as well throughout this process.
So here's where I net out:
As stated above, if you have the time and energy to put into travel hacking, enjoy doing it, and can make the most of it, it may be a good deal.
In the end, I think the amounts you can earn on points cards and cash back cards are fairly close given the same level of spending. On the other hand, the time commitment is much higher with points cards (even the process of applying and tracking all the cards takes time, not to mention the "real work" noted above). When you combine the two to get "return per amount of time", the cash back option is a much better deal in my opinion.
Have I mentioned I'm retired? And that I have more than enough saved? And that I don't want hassles in my life? Well this is one big hassle that I don't need in any form or fashion.
With that said, I'll be spending my points over the next few months and canceling the cards. Then it's back to a cash-back only effort for me.
So that's my experience with travel hacking. What's your take on the subject?