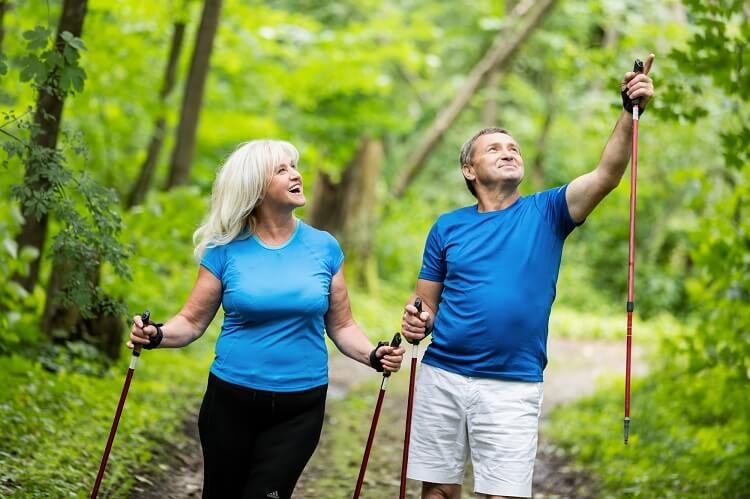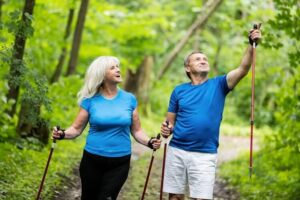 In addition to having been retired for over five years now, I've currently read more than 50 retirement books.
Combining my actual experience with the learnings and thoughts from others has left me convinced more than ever that creating an awesome retirement comes down to having two areas covered: money and life (time).
You need to have enough money to retire, to provide for your needs, at least some wants, and hopefully a few desires.
But just as important you must have plans for what you're going to do with your time. How are you going to spend your life in retirement?
In fact, not having a plan for the life side is the most common reason I've seen for people "failing" at retirement — they become "bored" once they quit work since they haven't given any thought on or planned how to spend their time.
After extensive reading, talking to retirees (in person), interviewing retirees, and living in retirement myself, I have created five categories that I believe make up the best retirement life for most people.
These are:
Health and Fitness — Getting and keeping your body in good and healthy shape.
Fun — Entertainment and enjoyment and relaxing.
Work and Work-Like Activities — Work itself or activities that resemble work in form and function.
Social Interaction — Regular connection with others.
Mental Stimulation — Keeping our minds engaged and sharp.
Successful retirees will select activities from all of these categories to create an awesome retirement life.
A few things to note:
These are general principles and don't apply to different people in exactly the same way.
They are guidelines based on past experiences. You don't have to have all of these in any given way. You create your own wonderful retirement.
Many of the activities cover several categories. For example, pickleball has elements of health and fitness, fun, and social interaction. I have placed each activity in the category that most defines it IMO, but know that any given activity might cover the needs of more than one category. In other words, activities are subjectively placed so YMMV from what I have listed.
You can simultaneously do multiple activities to address multiple categories. For instance walking and talking to your mom on the phone addresses health and fitness and social interaction.
Some are repeatable and some are one-time efforts.
We are starting with several hundred ideas. I'm inviting everyone who reads this to add their own activity ideas in the comments below.
With that said, here we go…
Health and Fitness
Exercise
Bodybuilding
Cardio
CrossFit
Cycling
Go to a gym class
Go to the gym
Jogging
Learn a New Sport
Pilates
Rowing
Run
Stair Stepper
Swim
Water aerobics
Yoga
Zumba
Sports
Archery
Badminton
Baseball/Softball
Basketball
Bocce
Bowling
Boxing
Dodgeball
Flag Football
Fencing
Golf
Handball
Hockey
Horseshoes
Martial arts
Pickleball
Racquetball
Run a marathon
Senior rodeo
Shuffleboard
Skiing
Soccer
Squash
Surfing
Tennis
Track and field
Triathlons
Volleyball
Water polo
Active Pursuits
Buy a drone
Climb a 14er
Fishing
Four wheeling
Hike
Hunting
Learn how to dance
Learn how to yo-yo
Line dancing
Orienteering
Pan for gold
Pick flowers
Ride a horse
Ride a hot air balloon
Square dancing
Take more walks
Take on the seven summits
Tai chi
Try a boomerang
Tubing
Nutrition
Cook (more often)
Learn to cook healthy meals
Start a diet
Sleep and Stress
Get a massage
Make a daily routine and stick to it
Meditate
Practice gratitude
Take a sleep survey
Take more baths
Take more naps
Fun
Travel
Become a local travel guide
Camper road trips
College Football Games
Go on a cruise
Go on a solo trip
Go on a train ride
Go RVing
Go to a hot springs
Go to a safari
Go to Disney
River cruises
Stay in unique Airbnbs
Take a road trip
Take day trips
Take longer vacations
Travel the world
Active Fun
Animal adoption
Be a clown
Billiards
Build with Legos
Car Racing
Clean up the environment
Climb a tree
Create a bucket list and go do it
Croquet
Darts
Declutter your house
Do DIY projects
Downsize your home
Fly a kite
Get a tattoo
Get or foster a new pet
Go boating
Go on a picnic
Go parasailing
Go roller skating
Go shopping
Go snorkeling
Go storm chasing
Go thrift shopping
Go to a festival/concert/play
Go to a flea market
Go to a haunted house
Go to an amusement park
Go to the beach
Go to the casino
Go to the zoo
Have a party or bonfire
Hunting
Judge a competition
Lawn bowling
Learn to bake
Make a movie or a video
Move somewhere new
Organize your home
Paintball
Ping pong
Play a prank on someone
Poker
Rearrange your house
Renovate your home
Ride in canoes or kayaks
Train a guide dog
Trap shooting
Try a scavenger hunt
Try extreme sports
Try metal detecting at a beach
Try skydiving
Try some arts & crafts
War Reenactments
Relaxing Fun
Be outdoors more
Camping (or glamping)
Drive a remote control car
Get a pen pal
Go for a drive
Go on dates with your S/O
Go stargazing
Have more leisure time
Join a film club
Just relax
Look into your genealogy
Mahjong
Pinochle
Play board games
Play bridge
Play video and computer games
Read some fiction books
Ride a submarine
Ride a train
Sunbathe
Take it easy
Trade homes with someone
Try new restaurants
Watch a movie or tv show
Watch a new show
Watch a sporting event
Watch the sunrise
Hobbies
Acting
Animal training
Become a performer
Become a sommelier
Birding/Birdwatching
Blacksmithing
Bonsai
Build a robot or AI
Candle Making
Car collecting
Carpentry
Classic car restoration
Collect antiques
Collect models (trains, houses, etc.)
Competitive dancing with dog
Decoupage
Do a restaurant crawl
Do street art
Draw Cartoons
Drawing
Farming
Finish a Rubix cube
Flower arranging
Gambling
Geology
Glassblowing
Go scuba diving
Grow a garden
Historical ship model building
Home brewing
Interior decorating
Join a choir
Join a community garden
Knitting/crocheting/quilting
Learn about cars
Learn an instrument
Learn how to play a song you love
Learn photography
Learn to DJ
Learn to paint
Leather work
Listen to the radio
Make Jewelry
Make wine
Make wine or beer
Mixology
Model
Mosaics
Needle point
Origami
Paint with watercolors
People watch
Piloting
Play piano
Play the violin
Pottery
Practice calligraphy
Printmaking
Raise Chickens
Ride a motorcycle
Sailing
Scrapbooking
Sculpt
Sewing
Shooting range
Soap making
Stained glass
Start a collection of something
Start a newsletter
Start a vlog
Take up beekeeping
Try an open mic night
Try glassblowing
Try Topiary
Try wine tasting
Upcycle
Whittle
Woodworking
Write poetry
Cultured Fun
Go to museums
See an aquarium
Try local theatre
Visit a zoos
Visit historical sites
Visit national parks
Watch a symphony
Work or Work-Like Activities
Work
Board service
Continue present work
Get a new job in a field you've always dreamed about
Get a part time job (could combine with hobby/interests)
Private equity/VC
Publicly traded company
School bus driver
Small/mid-size but established Startup
Tour guiding
Side Hustles
Act as an extra for tv or movies
Babysit
Become a critic
Become a landlord
Become a secret shopper
Become an entrepreneur
Become an event planner
Coach a sport
Consult on something you know a lot about
Create a new board game
Create and sell art
Do online surveys
Have a yard sale
Invent something
Invest in someone's business
Invest your money
Make and sell something
Record audio books
Referee
Refinish and sell furniture
Sell stuff on eBay
Sell your old stuff
Start a blog
Start a new business
Start a podcast
Start a radio show
Start your own business
Teach a subject you know a lot about
Travel with a band
Work at a camp
Work-Like
Become a foster parent
Become an activist or lobbyist
Build something
Care for the environment
Church/synagogue work
Citizen patrol/Fire-fighter
Connect with a cause
Feed the homeless
Fight crime
Get involved with local politics
Host a neighborhood cleanup
Increase my community involvement
Join the peace corps
Lecture/speaking opportunities
Mentor others
Missionary work
Organize a charity drive
Serve on a non-profit board
Sponsor a child in another country
Take a volunteer trip abroad
Tutor young people
Volunteer with local charities
Work with charities
Write a book
Social Interaction
Be a caregiver to others
Connect with family
Connect with friends
Dinner murder mystery clubs
Entertains friends (more often)
Find local events to attend at a community center/library
Get in contact with an old friend
Get involved in your community
Get to know your neighbors
Go to church
Go to the senior center
Go to weddings
Hang out with retired friends
Have an accountability partner
Help out with grandkids
Hold a charity event
Host a party/watch event
Join a book club
Join a Facebook group
Join a league
Join a small group
Make new friends
Mentor someone younger than you
Play bingo
Reconnect with an old friend
Social club
Spend time with spouse
Spend time with your kids and grandkids
Start a local club
Try a group travel trip
Try geocaching
Visit nursing homes
Write a letter to someone
WWII club
Mental Stimulation
Try Challenges
Chess puzzles
Do a puzzle
Do sudoku puzzles
Strategy games like Stratego, Risk, and Monopoly
Take quizzes
Trivia game
Try crosswords
Brainy Tasks
Find new music to listen to
Join a debate club
Keep a journal
Keep up with the latest technology
Play a card game
Play memory games
Read non-fiction
Write (about your retirement experience/educate on retirement)
Learn New Things
Astronomy
Become an expert at a subject you're passionate about
Become CPR certified
Create a recipe
Deepen your faith
Design a piece of clothing
Dust off old dreams
Get a different degree
Get a license in something
Go back to school
Invent a board game
Join a band
Learn a new language
Learn new skill
Learn sign language
Learn some magic
Learn to code
Learn to play chess
Learn to use a computer
Set a new goal
Study a new subject
Take a free class
Take night classes
Teach an instrument
Teach others
Write a biography for someone
Write a screenplay
Write a song
Zoology