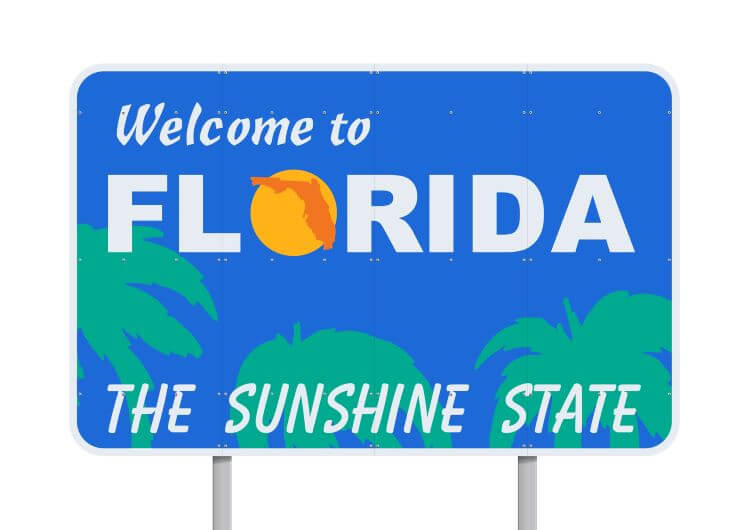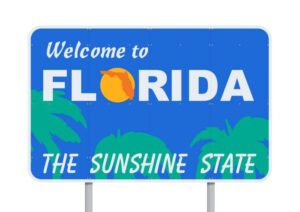 Well, it's that time again – when I give you an update on how life is going in retirement and, more specifically, in our move to The Villages, Florida.
In case you missed my last update, you'll want to review Life in The Villages, Florida: Purchase, Arrival, and Getting Settled before reading this post as it will contain background information you'll need to know to ensure this article makes sense.
A lot has happened since we last visited this topic (for the most part, this post covers the month of February 2023 – with a bit of January and a bit of March thrown in) so let's get to it – starting with "the big three" issues we were dealing with at the time of the last post…
Furniture Shopping
I feel like I could get my PhD in furniture shopping after the last few months.
But thank goodness, it's about over.
In February we had our last few, large ordered pieces show up (my dresser, a few nightstands for two bedrooms, and a floor mirror for our bedroom.) Currently, there is no other furniture we "need" to buy, so that's a big step forward.
That said, there are a few gaps in the house to get it completed including:
2-3 well-placed carpets here and there, especially in the living room.
A recliner for my wife (if she wants one.) She may opt for the power loveseat we currently have and call it a day at that.
All wall decor. We do not have a single piece of anything hanging on any wall. More on why that is below.
Office furniture. I have half of my office decked out as I want it. It's completely functional at this point to do everything I want. That gives me the other half open and I'm going to give it some time before I decide what to do with that half of the room. That said, I do need an office chair soon. Standing at a desk for three hours at a time gets pretty exhausting!
So, if the journey from no furniture to full furniture (including decor) is on a scale of 1-10 with 1 being nothing and 10 being completed, I'd say we're at 8…which is nice for sure.
FYI, we even got a lamppost sign made and installed outside our home (which is common here.) We received a gift certificate to have one done from our real estate agent and just got around to completing it.
Home Repair
What a mess it's been. And what a long slog. Ugh.
But we are now seeing light at the end of the tunnel.
After having several different repair people in and out of our home over the past few months, we finally had "the big one" done. They came on Friday, March 3 and painted the entire interior of our house (same colors, free of charge to us.) FYI, this is why we don't have any wall decor yet – we were waiting for this to be completed.
It was a pain, for sure, as we had to move everything that we had purchased around and out of the way. Plus we had to spend the entire day on the lanai (with our cat) while they painted. But it was necessary and in the end the house looks a 100 times better. That said, we should have never have had to do this – it should have been done well before we moved in. But that rant is for another day.
After that big event, we put together a list of what's left to do which is maybe 15% of the original list.
So there's light at the end of the tunnel on this one as well…
My Wife's Car
Last time I posted, my wife's car was being repaired after sliding on a roundabout in Colorado a few days before we left.
Thankfully, all turned out well.
The car was fixed, the kids drove it down, and it's been working normally since then.
It cost us our $1,000 deductible plus $1,500 or so that the insurance company kicked in.
It could have been much worse. Check out this comment from a reader who also lives in Colorado Springs:
Interesting coincidence. My wife's car slide in the traffic circle on Chapel Hills Dr. Downhill slope on ice. She was going slow and hit the front right wheel, so I only saw the scratches on the wheel. $11k later and it's all fixed!
Ugh.
Anyway, now that we have two cars down here we each have much more freedom of movement and that has been very nice.
So the "big three" are coming to a close. One is completely done and I hope in my next monthly report that the other two are history too (especially the home repair).
Now let's move on to a few other areas I addressed last time as well…
Discretionary House Work
Last time I talked about several common upgrades that Villagers do to their homes and what we thought about each one. Here's an update on our thinking – on the ones we are interested in/pursuing:
Lanai blinds – I hope to set up an appointment this week or next to have a supplier come out, measure, and talk to us about options. It will be getting hotter soon and I want to be able to block as much sun as possible, especially since the lanai is the most popular room in the house.
Gutters – We're now in the camp of doing this, mostly because without gutters the rain is falling in inconvenient places near our home (like on my new grill and in the landscaping and leaving indentions.) So we'll investigate costs and options in the next few weeks.
Closet Storage – New home closets in The Villages are simple wire mesh "shelves" where you can store stuff above and hang clothes below. I would put them at the quality of "college dorm room." As such, there are several closet companies (not to mention retailers like IKEA) who offer closet solutions to dramatically upgrade the space and expand the storage. We've had one guy out to give us an estimate on re-doing my office closet and have another retailer coming the day this post is published. If all goes well with it, we'll likely do at least one of the two closets in our master bedroom later.
Pantry – We have a "nook" in our kitchen that is suitable for a small table to eat at. The problem is that we already have a table for six in our dining room a few feet from that spot and another table for six on our lanai. How many eating places do we need? So we're having the closet guys also offer up solutions for making that area an expanded pantry spot as well as a "front closet" that can hold household items like vacuum, brooms, as well as coats and backpacks for workouts and pickleball.
I think (hope) that's it for now…but I do know some attic stairs/ladder is on the list as well, but since we don't have much stuff down here, it's not a pressing need.
Some Fun Along the Way
We were not all work the past month and we actually ramped up the "fun" factor quite a bit. Here are some highlights worth mentioning of our activities (if you follow me on Instagram you're up to speed on most of these):
Pickleball – I have found some higher-rated players and played several times with them. In addition we've played more often by our home (it's SO convenient). We've met 2-3 couples that are at/close to our skill level and have played with them, so we're starting to create our pickleball "gang." I still only play 2-3 times per week which is limited because of 1) the items above that we have to do and 2) the items below that are so fun we've decided to do those instead. 😉
Beach Tennis – As I mentioned last time, our home has a backyard grass area that extends about 15 feet out from our house. Then there are a series of bushes and then a park. In that park (part of a recreation center area) there are sand courts for sand volleyball and beach tennis. The beach tennis group plays every Monday, Wednesday, and Friday and my wife joins them on many occasions. I haven't played again as I'm not sure I want to add it to my list of activities (I have a long list of possibilities and would like to concentrate on the best 5 or so – not sure that beach tennis makes the cut.)
Pool – It has been unseasonably hot here – much more so than last year – which means going to the pool is a nice activity. We go a couple times a week either to the family pool near our house or the adult pool about five blocks away (if there are young kids at the family pool.) We always end up meeting someone new there and spend our time chatting with them.
Church – We have found a church in Leesburg and have started the "membership classes." Time will tell how we get involved there, but we have never been ones to just sit in the pews so I'm sure we'll be active in one or more ways. We also attended "lunch with pastors" which was a very nice BBQ lunch for 30 or so people.
Weekends with my dad – These have been fewer since 1) my cousin and his wife came down and stayed with my dad and 2) then my dad got a bad cold (not Covid) and stayed away from us for 10 days or so. But he was with us almost every day the kids were here. Which leads me to…
Kids' visit – Our daughter and son-in-law came down from January 30 to February 7. It was just a bit over a week but we packed a TON of activities into that time including eating out almost every day, pickleball, beach tennis, pool visits, a trip to Orlando (Disney Springs, outlet shopping, IKEA), a chili cookoff event at Lake Sumter, and much more. As always it was a blast having them here and we can't wait until they are back again (at the end of March – staying 3 weeks this time.)
Attend classes – We went to one class this month. It was "Community Standards and the ARC." Basically it was about what you can and can't do with the outside of your house (which you agreed to when you moved here) and the process for requesting an exception (which, if it is approved by the committee, can be completed.) The most common approved change is new landscaping – replacing the standard pine mulch with rock and a mini-wall or something similar.
Restaurants – We've been to probably 10 NEW ones in the past month. Current favorites are Willie Jewell's (still) and Fiesta Grande. We've also discovered a Culver's and Taco Bell close by that are hard to resist if you need something fast. ;).
Walks – My wife and I take almost daily walks around our village, though the heat has put a bit of a kibosh on that. FYI, the temps we've had are averaging highs in the high 80's which, according to my weather app's historical data, is weather common for May, not February. So at least we know we'll be "ok" during an average May. LOL!
Special events – We went to several special events this past month including a craft show at Eisenhower Rec Center (which we will not need to attend again), the Farmers' Market in Brownwood (it's every Saturday and we attend one or two times a month), the Outdoor Expo at Everglades Rec Center (which we will attend again next year), and The Strawberry Festival in Brownwood (which we will attend next year as well – pro tip: go in the afternoon on day 1. We went in the morning and it was wall-to-wall people. A friend went in the afternoon and it was much better.) It was nice being able to walk to it (as we live close to Brownwood) as there were mini-traffic jams at all entrances to the square.
Seeing family – In addition to seeing our kids, my sister-in-law (my wife's sister) and brother-in-law came and visited for a couple days. Then my wife went and stayed one night with them (they spend February just south of Orlando). My wife's other sister and her husband are in Jacksonville in March and we hope to see them as well.
Lunches with friends – I have had three lunches and/or coffees with ESI/MMM friends visiting The Villages in the last month and have at least one scheduled in March. So far, every meeting has been awesome! We have a great group on both sites! Funny story…I was playing pickleball a couple weeks ago and was chatting with our opponents during and in-between the games. After awhile the guy started putting something together and said, "John…Colorado…Richmond…pickleball. You don't happen to write for ESI Money do you?" Hahaha. We had an even better conversation after that!
Super Bowl – What a great game! We watched it with my dad. This year's theme was "Breakfast at the Super Bowl" so we ate pancakes, eggs, and bacon for the event. Hahahaha.
Grilling – My new Traeger arrived (Silverton 810 from Costco) and I've cooked on it twice (hamburgers once and ribs once.) Both were not as good as I could do with my old grill, but once I get used to this one, I think it will be a hit. Now, if that Costco would get built in Clermont (40 minutes away) we'd have a great source of wonderful meat!
Entertainment – We saw Terry Fator live at The Sharon L. Morse Performing Arts Center which is on the Spanish Springs town square. I'd give the venue great ratings and the show an "ok" rating. I thought Terry has been much funnier/better when I've seen him on TV. We've also been to the Old Mill Playhouse in Lake Sumter Landing to see a movie or two.
Retirement seminar – If you're counting, we've been to six retirement seminars put on by financial planners (with this being the most recent I've written about). Well, we couldn't resist and went to another one recently – and we have yet another (with the same firm) in mid-March. I'm sure I'll write about them both at some point but for now let me say 1) the one we went to was the best one so far as far as being the closest to my line of thinking (their bottom line: "put your money into the market for a long time and you'll do well) and 2) we got to try out the Wolfgang Puck Kitchen which was very nice. The next one is at the fancy Italian steakhouse in Brownwood Square!
Those are the highlights. Any of them sound interesting to you? 😉
Facts on The Villages
If you've read Where to Get Information on The Villages, Florida and have been looking at the sources I shared there, you are up-to-speed on news from The Villages.
But I thought I'd use these updates to share additional facts I come upon. Here are some I took from an issue of The Daily Sun which relate to when the town squares were developed:
1994 – Spanish Springs Town Square opens. Today the square features about 50 shops and restaurants and the Broadway-quality Sharon L. Morse Performing Arts Center.
2004 – Lake Sumter Landing Market Square opens. During the last 18 years, Lake Sumter Landing has grown to include about 70 shops and restaurants and special boat cruises on Lake Sumter.
2012 – Brownwood Paddock Square opens. Today the square features eateries, shops, the Center for Advanced Healthcare at Brownwood and the adjoining Brownwood Hotel and Spa, as well as the Lofts at Brownwood.
When we went to the CDD seminar the host said that The Villages strives to make everything look at if it was brand new (all the time). They didn't mention Disney, but it's what I thought of – how the place never seems to age (though Disney is showing some age these days).
And they have pretty much achieved that with the town squares. Spanish Springs is starting to look a bit dated, but I can't tell if it looks old or if the architecture in and of itself looks old (and has from day 1.) Anyway they are adding new things to that square and seem to be revamping it nicely.
Both Lake Sumter Landing and Brownwood look like they were built yesterday – still very pristine and new. Who know those places were as old as they are? I never would have guessed it!
And, in case you were wondering, here are some facts on the gate arms that let people in and out of each village. For some reason these seem to be getting hit enough to cause some people to cry out for a change (not sure what that change would be.) But The Villages Homeowners Advocates looked into the situation and found these facts:
There are 98 million gate arm activations in our community yearly. That's correct, 98 million times a year the gate arms in The Villages are activated.
Sixteen hundred (1600) times yearly gate arms are struck and knocked down, which is .002%.
Another interesting fact is that the vast majority of gate arm knockdowns happen between the hours of 11:00 a.m. and 5:00 p.m. You read that right: 75% of the knockdowns happened during daylight hours.
Their conclusions: the problem is not that big and people simply need to SLOW DOWN! LOL!
Odd and Ends
Now for a few miscellaneous thoughts and comments on what's happening…
We got all our rental money back this month. If you recall, when we bought this place we had also committed to renting another house from January through April. Well, we turned it back in to the management company and they rented it (and likely made much more on it as rates have gone up big-time over the past several months.) It was a win for us, the management company, the homeowners, and the renters.
Our current plans for our Colorado home are to put it on the market in late April or early May. My wife will be flying back there in mid-April (when our kids head back) to do a final cleaning and packing (as much as can be done) before we get it on the market. Hopefully it will sell quickly and we'll be free from it. Paying $400 in utilities on a place you don't live in kills me every month!
MMM event – We have a Millionaire Money Mentors event in The Villages in mid-April. 30 people from around the US are attending in our first-ever meet-up and I am THRILLED about it. I'm looking forward to meeting them all and hoping this is the start of an annual get-together.
We crossed off yet another "move to Florida" activity by getting my wife's car registration in Florida. Now we just have to fill out a couple forms and our move will be complete. It's bittersweet in many ways. We loved Colorado and the people there. If it could just shave off a month or two (or four!) of winter, it could have been our forever home. But we're on to a new adventure here and loving it so far. Now…if we can just get the kids to move down here. 😉
We still love our location! The initial thought that being so close to a rec center could be bad are long gone! We love the easy access to pickleball, the pool, beach tennis, etc. We're also so close to Brownwood Square that it's amazing!
The lanai (as expected) is still one of the most popular parts of the house. If you've seen my Instagram you'll have seen how much we love it – and how our cat is in heaven out there with us.
The one thing that's been a bummer is that all this work (house, car, getting settled, etc.) and fun has put a big dent in the time I have to work, which means my YouTube channel has seen little progress. But I'm intent on getting it up and going, so stay tuned for that.
And to close, here's a video of my village that was recently posted to YouTube:
Let me know if you have any questions. Otherwise I'll be back in a month or so with yet another update.