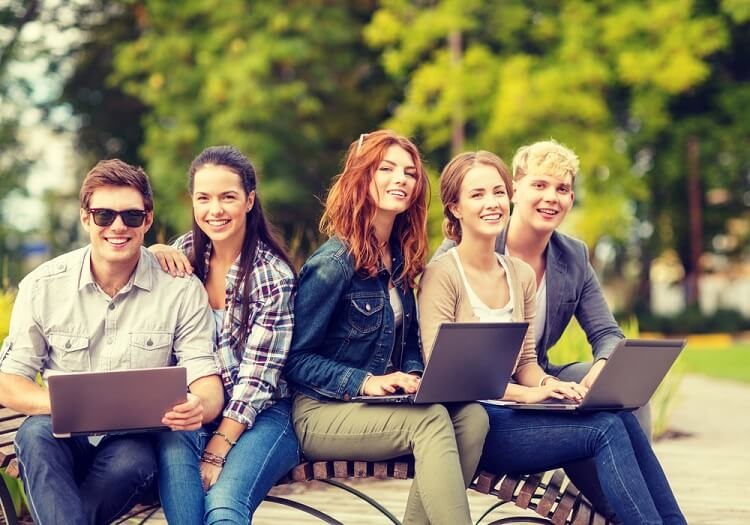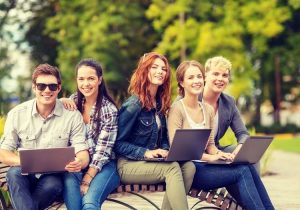 Other than retirement, we only have one major expense left in life: college for our kids.
Some might say that it's not really our expense but one for our kids, but we've always wanted to pay for our kids to go to college if they were so inclined.
This post will detail what we've done to pay for it as well as the path chosen by each of our children.
Background
Many years ago when our kids were toddlers (they are 20 and 18 now) we started saving for their college expenses. We saved in Education IRAs/Education Savings Accounts initially and graduated to 529s. We lived in Michigan at the time and when we started the state's 529 was well-rated. In addition we got a tax break for being in-state investors.
Throughout the years, we socked away money here and there in an effort to build a fund that could cover a good amount of college costs. The problem is, you don't know how much to save. If your kid goes to an elite school and you get zero aid, that could be $50k per year or more. If they earn a full-ride scholarship, you pay nothing. That's a wide spread and is certainly unknowable 15 years ahead of time.
So we (mainly me) decided to save what should be adequate for a reasonable college education with some (not a lot) of scholarship monies. We certainly weren't going to qualify for need-based aid, so our kids would be limited somewhat.
In addition, we wanted to incentivize them to look at college as a business proposition. It is an investment that should lead to a payoff — long-term employment in their chosen field at a greater financial level than what they could have otherwise obtained without the degree. They needed make decisions based on the fact that this was an investment and they should expect a return. In other words, no racking up $200k in college debt for a job paying $20k per year.
Our Plan
With these things in mind, we took the following steps:
We saved $90,000 for each child.
We talked them through the purpose of college (to get a job) as well as the cost/benefits of various schools, jobs, etc.
We told the kids they would have $90,000 to spend for college.
If they spent more than this, they would have to make up the difference, either by borrowing, saving in advance, or working. As part of this, we advised against leaving college with debt, but the decision was up to them.
Here's the key: If they spent less than the $90k, they got to keep the difference.
Caveat: They would have to earn a college degree to get any difference. They couldn't get part way there and claim the rest of the money or simply take the money and head to the Caribbean after high school.
If they wanted to take college classes while they were at home, then we would pay for the costs of the classes ourselves, not out of their college funds. (Both our kids were home-schooled and it's common for kids to take "dual enrollment" classes in high school. These are college classes that count for college credit but also count as credit towards high school graduation).
With this sort of plan we thought we would encourage the kids to consider the cost/benefit options with various college choices.
Tale of Two Kids
As you might expect, each of the kids reacted differently to the plan.
Our son (20) has never really liked school. While he did ok, he heart was never really into it. He's more creative and a free spirit. He's also a bit entrepreneurial. He took business/marketing classes at a local high school (as a supplement to homeschooling) and really enjoyed them. He earned college credits along the way (I think he earned 6 credits) and placed third in a regional business plan competition. So he's probably not going to go to college (though you never know).
His current plan is to work a bit, save some money, and start his own business. Not a bad plan, but he does need to develop a viable business model. Not sure if we'll help him or not financially (or if he would take help) — that's to be settled down the road. But if he doesn't use his college money, it will be absorbed back into our finances.
Of course there's the issue of how to get it out of the 529 without penalties, but that's a subject for a different post.
My daughter's (18) plan is as follows:
Take as many college classes while in high school as possible. She could have graduated high school last year or this, but has decided she'll stay one more year to rack up the credits. Her objective is to enter college in the fall of 2017 with 60 credits (two years of college) under her belt.
Take two years of college on campus and get her 4-year degree. She will spend $20k-$25k per year to do this based on the school she likes (subject of another future post) and the scholarships available.
Even at $25k per year for two years, this only adds up to $50k, leaving her with $40k to pocket when she graduates.
So that's it for now. Of course, things could change as we are dealing with young adults prone to changing their minds. But I wanted to share our plans as I'll be writing more about college costs/plans in the future.
What are your thoughts on these plans? Any suggestions to add?