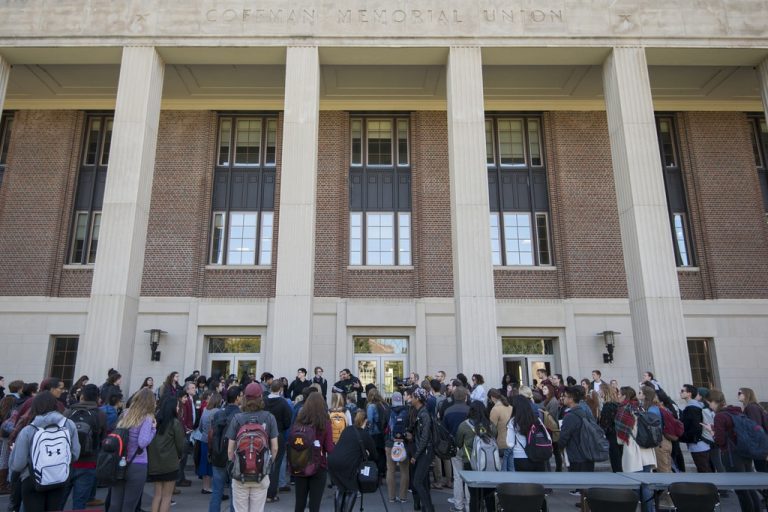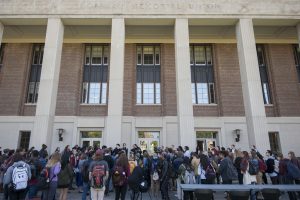 Just when you thought filing your taxes was the most complicated thing you'd have to figure out financially, along comes a problem like this.
Let's start at the beginning…
There are a couple of things you don't know when saving for college:
Will my children even go to college?
If so, how much will college cost them?
My wife and I answered these questions many years ago as follows:
Yes, they will go to college. After all, that's what we did.
College will cost them a fortune. We'll get virtually zero need-based financial aid and even if we get scholarships it will cost a tidy sum.
Saving for College
Given these answers we saved for college in two ways:
We put in $5,000 each year for several years into a Michigan 529. This also got us the biggest tax break available at the time.
We gifted my parents money and they put contributions into a Coverdell Education Savings Account.
Over the course of time the savings grew until we ended up with the following:
$70k in the Michigan 529 for each child — $50k of which we contributed and $20k of growth
$20k in Coverdell ESAs for each child — $15k of which we contributed and $5k of growth
In other words, we have $90k for each child, $65k of which is money we contributed and $25k of growth.
For background, you can read how we saved in each of our kids' college accounts as well as our "keep what you don't spend" incentive.
We Saved Too Much Based on Reality
The problem is, we answered the two questions above incorrectly:
First of all, it appears that my son may not go to college. He's not a fan of school and has talents elsewhere. He may go straight into business, take some creative arts classes, or work some and try to figure it out along the way. We're still working on his plan.
Second, my daughter will be going to college but her costs will be lower than $90k (or at least it appears that way). She has been homeschooled through high school. Because she was well ahead of her grade level, she started taking local community college courses when she was a sophomore in high school. We used what is called dual enrollment — where she took college classes and they counted as both high school and college credit. Doing this for three years she will have amassed almost 60 college credits before she enters college on campus next fall. BTW, she stayed home an extra year since our agreement was any classes she took in high school/while at home we would pay for ourselves, not out of her college money.
So she'll enter college on-campus next fall as a junior and have two years at an all-in cost of $34k per year. She also hopes to be part of a summer internship which she'll get credit for at a rough cost of $15k. That means her two years will cost $83k, $7k less than what we have saved for her.
BTW, for the rest of the article don't worry about what we pay for versus what she pays for from her college fund. At this point we simply want to get all the money we can out of the college funds with no penalties. We'll settle on what we owe her at the end out of other funds if need be.
Getting the College Money Out
The issue with my son is a longer term one, so this post will deal with how to pay for my daughter's college, specifically how can I get all the money we have saved out of the accounts without incurring a penalty. You see if you withdraw money from 529s or Coverdells for amounts over the qualified college expenses, you pay a 10% penalty on the earnings withdrawn. And before you get any bright ideas, you have to take out money earned on your contributions and the money you contributed in equal amounts (based on the percentage of each in the account).
The good news is that you can take out dollars equivalent to scholarships the student receives. My daughter is probably going to get $10k per year in non-need based scholarship money.
If you have extra funds left in accounts you don't have to withdraw them and take the penalty. According to Saving for College you can:
Change the beneficiary to another qualifying family member who is planning go to college
Hold the funds in the account in case the beneficiary wants to attend grad school later
Make yourself the beneficiary and further your own education
Before we get into specifics, let's review some advice from my accountant. As I noted in Big Tax Savings due to Early Retirement, I sent an early December email to my CPA asking about tax planning issues for 2017.
I asked my CPA for some guidance in an email as follows:
Hi, Wendy. I hope this email finds you well.
My daughter is a senior in high school and homeschooled. She has taken college classes online as part of her dual enrollment (getting both high school and college credit). I have a 529 for her as well as a Coverdell ESA. I'm wondering:
1. Can I withdraw money from either of the accounts for her college expenses in 2016?
2. If so, does it matter which account I take from first?
3. And what is covered? Both tuition and books?
4. Can I withdraw money for 2015 and 2014 classes and books or did I miss that window? Most of the costs are in 2016 anyway, but if I can take more out, I'd like to.
Anything else I need to think of? For instance, should I take money out with the check made out to her or to me? Or does it matter?
I think that's it for now. Let me know if you have questions and I'll get back to you asap.
Thanks,
ESI
She responded:
You can withdraw money from either account for the college expenses. It doesn't matter which account you use first.
The Coverdell ESA must be used by age 30 …. but I doubt you will need it that long. The 529 has no age limit.
You can take money out to cover tuition, books, and room and board expenses provided your daughter is enrolled at least half time.
It doesn't matter who the check is made out to. As another option, you can have it sent directly to the college.
You cannot take money out now to cover the previous years' expenses…you are right, that window is closed.
Let me know if you have additional questions.
Some thoughts on this response:
The Coverdell is something that's going to "expire" in 10 years, so I should use that money first.
I need to deduct as much as I can for 2016's expenses (which I have done). They added up to $7,000.
It does matter who the check is made out to if you withdraw money above what you have for education expenses. Details can be seen here.
Our College Savings Situation
Now let's go through the specific situation. Here's where we stand money-wise:
$70k in the Michigan 529 for my son — $50k of which we contributed and $20k of growth
$70k in the Michigan 529 for my daughter — $50k of which we contributed and $20k of growth
$20k in Coverdell ESA for my son — $15k of which we contributed and $5k of growth
$7k in college expenses from my daughter taken in 2016 out of Coverdell ESA
$13k new balance in Coverdell ESA for my daughter — $11k of which we contributed and $2k of growth
Now, let's say we incur the following expenses throughout my daughter's college career:
$34,000 for college expenses for the 2017-2018 school year
$15,000 for college expenses for the summer of 2018
$34,000 for college expenses for the 2018-2019 school year
This is a grand total of $83,000 costs to complete her degree
Now, how do we pay these costs to maximize the amount we can take out?
The Path to Withdrawing College Savings
In the tax email to my CPA she noted that we could qualify for a college tax credit, but according to this site, that money needs to be paid from other funds. Their quote:
Under the American Opportunity Tax Credit, for example, taxpayers can deduct 100 percent of the first $2,000 and 25 percent of the next $2,000 spent on qualifying education expenses from their tax bill.
But that money can't come from a tax-qualified distribution from a 529 plan. So the best way to benefit from both the credit and the distribution is to pay the first $4,000 of annual expenses from a checking or savings account, and then take the remaining amount needed from the 529 plan.
Given everything we've discussed so far, here's my thinking on how to pay for my daughter's education:
Transfer my son's Coverdell into my daughter's name. I want to drain the Coverdells first since they have to be withdrawn at 30 and 529 funds don't.
Pay the first $4k of her 2017-2018 expenses in cash (to get the tax credit)
Pay the rest of her 2017-2018 expenses ($30k) from her Coverdell (now combined with my son's)
This leaves a balance of $3,000 in her Coverdell after the second semester in the 2017-2018 school year
Pay the $15,000 for her summer internship/courses with the rest of the Coverdell and $12k of the 529. This eliminates the two Coverdell accounts.
Pay the first $4k of her 2018-2019 expenses in cash (to get the tax credit)
Pay the rest of her 2018-2019 expenses ($30k) with her 529
That leaves $28k in her 529 which breaks down to $20k of which we contributed and $8k of growth.
How to Handle What's Left in the 529s
So, now what do we do?
My understanding is that I can take the $20k out without taxes or penalty. That is money we contributed post tax and is ours. Whether I can do that without tapping into the $8k I do not know.
If I take the $8k out I will need to pay both tax and a 10% penalty on it. At a 15% tax rate, this would be $1,200 in taxes plus $800 in penalties or $2,000 (leaving me $6k).
Or I could leave the money where it is (even roll it into my son's 529 plan) and hold it indefinitely — perhaps for our grandchildren.
Same goes with my son's 529. I could pull it out, pay taxes, and penalties, or leave it be.
As you can see, things are fairly complicated. Who knew saving too much would be such a problem?
I'm still working through these issues (as you can probably tell) and may be for the next several years. For now I'd appreciate your thoughts on what I should do, errors in the law I may have made, and so forth.
photo credit: Fibonacci Blue University of Minnesota students protest hate speech via photopin (license)