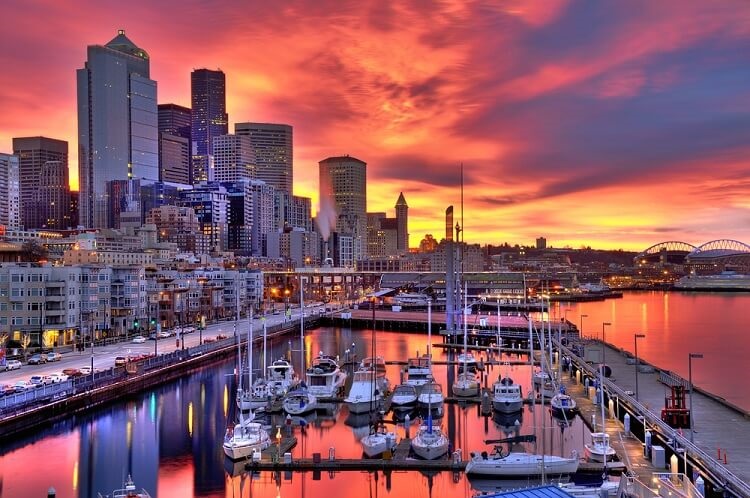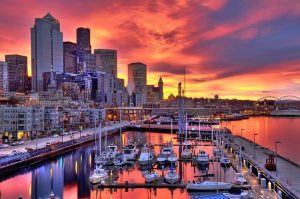 Here's our latest interview with a millionaire as we seek to learn from those who have grown their wealth to high heights.
If you'd like to be considered for an interview, drop me a note and we can chat about specifics.
My questions are in bold italics and his responses follow in black.
Let's get started…
OVERVIEW
How old are you (and spouse if applicable, plus how long you've been married)?
My wife and I are both 45 and married for 19 years.
My wife and I share the same values for hard work and saving.
Do you have kids/family (if so, how old are they)?
We have two children. A son that is 14 and a daughter that is 10.
What area of the country do you live in (and urban or rural)?
Both my wife and I grew up on the 'burbs of Seattle but recently changed everything to escape the Puget Sound.
Currently we live in the Central Washington. More on that later.
What is your current net worth?
Current net worth is just over $3M.
What are the main assets that make up your net worth (stocks, real estate, business, home, retirement accounts, etc.) and any debt that offsets part of these?
Investments
401K's: $860K
529's: $110K
IRA's: $90K
Cash: $260K
Assets
House 1: $900K
House 2: $450K
Land: $100K
Cars/toys: $145K
Liabilities
$200K mortgage (3.125 APR) on House 1
EARN
What is your job?
I currently work as a VP for a global business.
I spent nearly 20 years with the same business, growing from the ranks and become a Director and a significant strategic contributor before at age 40.
I've recently moved to a different business where I have earn-in to equity in the business.
My wife has spent the bulk of her career in Project Management, first starting at a large software company, then doing a stint with outside consulting before returning to that same software company as a Principle 3 years ago.
Her income and benefits at Microsoft have helped us catapult our wealth and allowed us to build a vacation home that is paid for.
What is your annual income?
Combined we make around $380K a year.
I earn a great salary and bonus. Microsoft is a leader in total comp for the Seattle area.
My wife is very good at her job and earns a great income with fantastic benefits.
We've been about 50/50 over the last 15 years on income matching. Some years she earns more than me; some years I earn more than she does. This is key to our success.
Tell us about your income performance over time. What was the starting salary of your first job, how did it grow from there (and what you did to make it grow), and where are you now?
We've grown our incomes Y/Y since marriage.
My first job from college was $28K a year and my wife wasn't much different.
Both my wife and I are ones that push for growth and advancement. My wife is a driver/driver and so am I.
Over the last 10 years our income has really increased because we push ourselves, take stretch roles, grind, travel, and work 50-60/hr weeks to get it done.
We both come from families that had little but valued hard work and saving. My parents are the model for ESI. I am not sure of their exact Net Worth but I am most certain it far surpasses ours as they enjoy retirement.
What tips do you have for others who want to grow their career-related income?
Take; not wait.
Nothing has been given to my wife and me but college degrees. We both bust our butts and have work ethic to drive and succeed.
People need to focus on: work, grind, travel, stretch roles, long hours, training, never settle.
This is what grows a career (and income) and nothing else.
We both read, listen to podcasts and work to expand our value. This is how we've been able to excel at our careers and income.
What's your work-life balance look like?
Better in the last year than ever.
One year ago we hatched a plan to escape the Seattle area, continue to earn Seattle wages but move to Central Washington where pace of life is better, cost of living is better and the lifestyle (ski, swim, float, dirt bike, surf, SUP, hunt, fish, relax) is second to none.
Our only regret is not doing it sooner.
Do you have any sources of income besides your career? If so, can you list them, give us a feel for how much you earn with each, and offer some insight into how you developed them?
Not at this point but we are in the planning stages now.
We could retire now but I feel that the lack of other income was an oversight in our planning. We should have bought 2-3 rentals in 2010/2011. Hindsight sucks.
The reality is we would have been fine to invest during that downturn but our conservative nature complicates decisions.
This is why we have more cash on hand. We will strike during the next downturn. [Editor's note: this interview was completed in December 2018.]
SAVE
What is your annual spending?
We dramatically live beneath our means with the exceptions of school districts. We both learned this from our parents. Spend a little more and take the hit on property taxes to be in a great school district.
We've invested in zip codes in order to get our kids started in school correctly. The downside of this is exorbitant property tax and housing costs.
This is crushing in the Seattle area. We laugh at people trying to keep up with the Jones's.
What are the main categories (expenses) this spending breaks into?
Our only major expense is a $200K mortgage. As mentioned above, we hatched a crazy plan to escape Western Washington for the sunny and dry slopes of Central Washington just over a year ago.
Part of this plan is because of a cancer diagnosis I had in 2015. This accelerated our plans for quality of life.
Our network of friends and influencers are very successful entrepreneurs and business owners. We dug deep during treatments and surgery to create and set up a lifestyle that maximized earnings, savings and no liabilities if catastrophes happened.
The cancer I have can be very aggressive. I recently had 3 more tumors removed so back to being watched every 90 days.
This meant we sold the home we purchased in 2011 and made out very well.
You've all read or heard about the Seattle housing market. We timed the buy and sell perfectly having just about $700K in net equity from that home sale.
This enabled us to buy a new home in a lower cost area in Central Washington. We applied all of the proceeds on our Western Washington home to buy the home in Central Washington and build a pool. This is our craziest splurge in 20 years and very uncharacteristic.
We also own a vacation home on the Columbia River. We bought the property and paid-as-we-went until we had a beautiful 2,200 sf house and 3 car garage.
This happened over the course of 10 years. It's a place we never intend on selling but rather willing to our kids.
We spend many weekends there in the summer and on the water and out in the hills and farmland hunting and dirt bike riding in spring and fall.
Our other major expenses are taxes and upkeep on two homes. Both are located in areas with very low energy and water costs. Since both of our homes are newer there is little to do in terms of maintenance. We try to be simple.
We do not take vacations; choosing to spend time at our vacation home with friends and family. This is what makes us happy.
Do you have a budget? If so, how do you implement it?
Yes, we manage our expenses very tightly.
My wife shops for deals, cuts coupons and we save at every spot we can.
We do not have expensive cable packages, we do not spend many meals out, etc.
Thrift is the model in our house.
What percentage of your gross income do you save and how has that changed over time?
We save a lot. Perhaps 50% of our income or more.
We do not track to the dollar but have an unwritten rule where we talk to one another if we plan to spend more than $200 on a single purchase.
Are we tight? YES! Do we deny ourselves? NO.
2018 has been a spending year as we took some of the proceeds from our home sale and furnished our new home and purchased some small toys.
What is your favorite thing to spend money on/your secret splurge?
I'm embarrassed to admit but we are terrible with vehicles.
Every 3-4 years our needs seem to change which can lead to vehicle changes and of course lost equity.
We currently own outright a 2017 Lexus GX 460, 2013 Ford F150, 2015 Subaru Legacy, 4 dirt bikes, multiple trailers and 2007 Malibu Wakesetter.
INVEST
What is your investment philosophy/plan?
Save: we live well beneath our means.
Invest: 401K, property, 529, and we have way too much cash on hand.
As conservative people, we want to save and see the emergency fund grow.
We should have been more aggressive early-on on in real estate and flips. I am handy and have remodeled every house we've lived in.
I should have used extra time to invest in these areas; especially given the RE growth in Seattle over the last 5 years.
What has been your best investment?
We've made money on each home we've owned. Those sales have allowed us to upgrade, move to areas with better schools and put cash in the bank.
We have also maximized our contributions to my wife's company ESPP and both our 401K's.
Bonuses, etc. have most always gone straight to the bank or used to pay off any lingering debt.
What has been your worst investment?
Cars. Definitely cars.
I'd have at least another $100K in cash and likely $400K in investment wealth if I would have spent wiser on vehicles.
I'm a car guy and tend to change vehicles every 4-5 years. Stupid I know but I can afford it so it doesn't bother me too much.
What's been your overall return?
17% average rate of return across all portfolio assets.
Housing has been more but any profit has been rolled into the next place.
How often do you monitor/review your portfolio?
Monthly.
I review this about each month but things can slip due to travel, etc.
I have taken a more timely review as we are trying to determine if we can retire at age 50.
We track via an Excel file back to 1999 when we were married. It does not include real estate; just investment accounts.
NET WORTH
How did you accumulate your net worth?
Earn, Save, Invest. No rocket science here.
We live a similar lifestyle as we did 20 years ago…well beneath our means.
We've been following the rules from before we knew what the rules were.
Both of our parents gave us nothing. We have had no inheritance. What we did both receive is a college education free from debt.
What would you say is your greatest strength in the ESI wealth-building model (Earn, Save or Invest) and why would you say it's tops?
Our Earn and Save is good but we need to focus more on investing.
My wife is VERY conservative – me less so but far from crazy.
We'd own 4-5 rentals if it was 100% my decision.
My wife is very cautious in investing and loves a large cash nest egg. The balance is fine for me as I do not push her beyond her comfort zone.
This is a partnership so we need to work as a team.
What road bumps did you face along the way to becoming a millionaire and how did you handle them?
None really. We follow the ESI rules and live beneath our means. This is critical.
We take no "big" vacations. Our summer home fills this gap. If we do travel as a family it is done with frequent flyer miles and hotel nights from rewards programs.
What are you currently doing to maintain/grow your net worth?
We are waiting for a lull or crash in real estate and then will invest heavily.
I would like to pick up two 4-plexes and perhaps an apartment building.
I mentioned earlier the equity opportunity I have in my business.
Do you have a target net worth you are trying to attain?
Not really. We do want to retire as soon as we can.
I doubt I will ever stop working. I would love to have the flexibility to not have to work and would love to spend an entire year hanging out on the water or on my dirt bike.
We've told our kids not to expect a dime except college will be paid and our vacation home will be given to them to share with their families.
Our parents gave us $0 and we do not plan to break the tradition.
I plan to spend/invest every dollar I earn. Our children will inherent our vacation home and our plan is to secure this in trust for generations to enjoy.
How old were you when you made your first million and have you had any significant behavior shifts since then?
Looking back in my tracking spreadsheet it looks like 2010 where we broke the $1M number.
We love to look at the results. I get more enjoyment from seeing our nest egg grow than I ever would with more stuff.
What money mistakes have you made along the way that others can learn from?
Our spend on cars has set us back $100K's of missed opportunity.
What advice do you have for ESI Money readers on how to become wealthy?
Work your ass off.
Life beneath your means.
Take stretch roles at work.
Add value.
Learn an industry well; better than anyone so you become very valuable to many companies.
Save more than 50% of your income.
Own multiple properties. Buy at the bottom; not before.
Invest aggressively when you are younger.
Read. Listen to podcasts. You can make $20K a year from lessons learned through reading or listening to a podcast. Dedicate the time to learn and grow.
Surround yourself with smart, self-made and independently wealthy people.
FUTURE
What are your plans for the future regarding lifestyle?
As I said before, we will likely never stop working but at 45, and as someone that has had two bouts with cancer I can tell you that we are all about maximizing life and reducing stress.
What are your retirement plans?
"Retire" as soon as possible.
What this really means is being financially independent enough where we don't have to work to pay our bills.
Grow and live off our investments' equity and the low-cost living plan we've put in place over the last 10 years.
Are there any issues in retirement that concern you? If so, how are you planning to address them?
Healthcare is a primary concern given my cancer diagnosis.
This is why we are likely to never completely stop working. Access to benefits with lower deductibles is key to my situation.
MISCELLANEOUS
How did you learn about finances and at what age did it 'click'? Was it from family, books, forced to learn as wealth grew, etc.?
"The Millionaire Next Door" was when it clicked for me. I read this in my early 20's.
Who inspired you to excel in life? Who are your heroes?
I have a few friends that are older than I am that I have learned a lot from. They are great business people and live what I consider to be fulfilling lives and this drives me to be better.
Do you give to charity? Why or why not? If you do, what percent of time/money do you give?
We do not give enough to charity.
Do you plan to leave an inheritance for your heirs (how do you plan to distribute your wealth at your death)? What are your reasons behind this plan?
No. The only exception is our vacation home will be given to our children to share with their families.