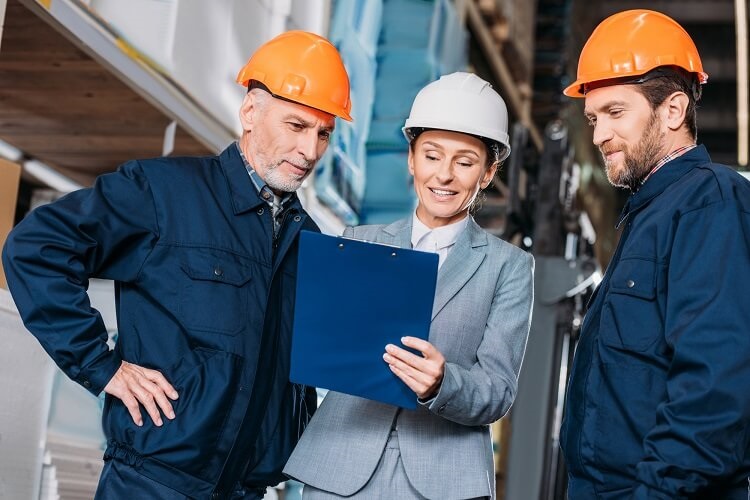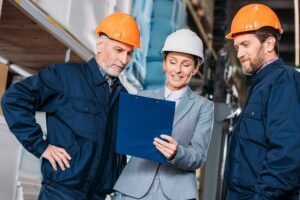 Here's our latest interview with a millionaire as we seek to learn from those who have grown their wealth to high heights.
If you'd like to be considered for an interview, drop me a note and we can chat about specifics.
This interview took place in August.
My questions are in bold italics and her responses follow in black.
Let's get started…
OVERVIEW
How old are you (and spouse if applicable, plus how long you've been married)?
I am 42 and single.
I was married for 13 years and have now been divorced for 7.
Do you have kids/family (if so, how old are they)?
I have a daughter that is 19 attending her second year of college and a son that is 16 and starting his 3rd year of high school.
My parents are still alive and very healthy.
What area of the country do you live in (and urban or rural)?
I live in a small town of about 10,000 people, adjacent to a larger city in the northeast.
What is your current net worth?
$1.35 million
What are the main assets that make up your net worth (stocks, real estate, business, home, retirement accounts, etc.) and any debt that offsets part of these?
$400k – estimated value of primary residence (paid off in 2018)
$552k – 401k pretax savings
$125k – Roth IRA (balance of $0 in 2014 – backdoor contributions since 2015 and mega-backdoor since 2018)
$89k – Deferred compensation plan
$72k – CDs – this is my emergency fund – laddered to have $3k per month for 24 months to cover expenses
$38k – HSA maxed every year with no withdrawals planned
$25k – Cash savings account
$10k – Non-taxable bonds (testing this out to see if I want to do more)
$38k – College savings (10k in 529, the rest in designated money market)
My only debt is a car loan for $13k. Last year I bought a car for $15k and I took out a loan with my older child to build their credit history. I am not sure how much this will benefit their credit score, but interest rates were so low so I figured it wouldn't hurt.
EARN
What is your job?
I have worked my way up over the last 20 years to my current position of director of operations for a mid-size company.
I went to college for engineering and worked as an engineer for a few years. I started looking for ways to spend more time with my young children and spoke with my manager about transferring to an open position as a night shift supervisor.
She said I was a little crazy to work nights and try to spend days with a baby and toddler while getting some sleep in between (she was right but I did it for 4 years). She also told me that if I had a technical engineering background and also could manage people that I would have endless career options and be in high demand. She was right about this as well.
What is your annual income?
Base salary is $210k, with variable annual bonus, it can get up close to $280k.
Tell us about your income performance over time. What was the starting salary of your first job, how did it grow from there (and what you did to make it grow), and where are you now?
Out of college, I started at $50k.
That increased each time I was promoted and also had a good bump the 2 times I have changed companies.
What tips do you have for others who want to grow their career-related income?
Be open to every opportunity to learn more and try new things.
Find a great company and a manager that lifts you up and helps you find opportunities and ways to add value.
What's your work-life balance look like?
Well, right now it is better than I could have imagined due to Covid-19 stopping all work travel. Although I work long days, I am working from home and can have lunch with my kids and take the dogs for a walk.
Earlier in my career, it was a struggle. I would work very long days, often going back into the factory at night to see the off-shifts. I would also have conference calls with other time zones late at night and early morning. I did not do a great job balancing my life outside work.
Once I paid off my mortgage in 2018, I found a couple months that I was floundering because that had been my goal for 5 years; payday was no longer as exciting and I thought about quitting a few times. After those couple months, I reset my priorities and decided I could use my new-found freedom (and FU money) to take a hard stance on my need to spend time with my teenagers and not miss any big events.
Prior to Covid, I was travelling about one week a month and was very lucky to have a great support system of my parents and friends who make it possible. When not travelling I would be very disciplined about driving my kids to school every morning and being home by 5 pm to make dinner, then not working or doing any calls during the evening.
Do you have any sources of income besides your career? If so, can you list them, give us a feel for how much you earn with each, and offer some insight into how you developed them?
I do not.
SAVE
What is your annual spending?
My base spending is now about $35-45k, if necessary I could go as low as $25k.
On top of that, I pay my daughter's college tuition so that is about another $30k per year right now and will increase further when they overlap in college for a year.
What are the main categories (expenses) this spending breaks into?
I use Personal Capital and also have built spreadsheets to track spending and net worth over the last 7 years.
My last year spending broke down to be:
$30k college
$7k kid expenses (hs tuition, clothes, sports, concerts, drivers ed, help with car, etc)
$7k utilities including heat, electricity, cable, trash
$6k property taxes
$5k groceries
$5k travel
$5k insurance – home, car
$3k home maintenance
$2k cars
$5k miscellaneous, entertainment, clothes, donations
Do you have a budget? If so, how do you implement it?
Yes, I do. I have a spreadsheet that tracks my estimated spending for the next year.
Each January I set goals for how much I will save during the year, which buckets it will go into.
I also decide if I want to make any big purchases or go on any big trips.
I then track all my spending in personal capital and review it weekly.
I update my net worth monthly.
What percentage of your gross income do you save and how has that changed over time?
From 2000 to 2013, I was definitely a consumer. I probably only saved 15% into my 401k and no other savings; I had car loans, mortgage, home equity loan.
After getting divorced, it worried me to have only one income – I was nervous that if one of my children was to get sick or need me it would be hard to do that without finances driving my decisions. As an only child, I also worried that if my parents needed support, I would not have the option to stop working and be with them.
So, in 2013 I became extremely driven to save money so that I could take time off work if necessary for my health or the health of my family.
My savings rate increased to about 70% of my after tax salary in 2014 to 2019; that included early payments toward my mortgage.
This year, I have tried to loosen up a little bit and do some home improvements that I have put off. I have also tried to spend a little more to enjoy experiences with my family.
This year, my annual salary will be spending 20%, college 8%, savings 53%, taxes 19%.
What's your best tip for saving money?
Save it before you see it.
I am very disciplined in my spending, but even if I go a little crazy, I still have a very high savings rate built in before each paycheck.
I have the following that I don't touch or see:
I max my 401k pre-tax deductions at $19,500.
Additional $26,000 a year that goes into after-tax contributions because my employer plan allows for a mega-backdoor Roth. Total 401k contributions including company match is the IRS limit of $57,000.
Maximize HSA at $7,100 a year
Deferred compensation of $60,000 goes into an investment account. This was originally intended to bridge the gap from early retirement at 52 through age 62, estimating income of about $100k per year. I am now starting to rethink this because I am worried taxes will be increasing over the next 20 years beyond the point of this being beneficial.
Any additional savings from each paycheck is used to fund my backdoor Roth for $6k a year and also invest in brokerage accounts.
I also fund Roths for each of my children based on their earned income, so that has been another $5-9k a year for the past couple years.
What is your favorite thing to spend money on/your secret splurge?
Definitely travel with my family.
We have had some amazing vacations to Europe, Costa Rica and many parts of the US.
INVEST
What is your investment philosophy/plan?
I think the number one factor is saving consistently. I am definitely a conservative investor and sometimes struggle to look at my allocation across all account types to ensure everything is balanced the way I want.
For example, I should be more aggressive in my retirement accounts knowing I have a very solid emergency fund but I worry I have too much in cash. It has been important for me to have a plan so I am very consistent and don't panic when the market drops.
I am happy to have rode it out each time there has been a drop (like 2020) and not panic because I trust in my plan.
What has been your best investment?
I think paying off my mortgage because it has brought me so much peace of mind and potential freedom.
Aside from that, nothing exciting – just low cost index funds with Schwab.
What has been your worst investment?
For better or worse, I really don't take risks and could not call-out a worst investment.
I will say one thing that didn't turn out the way I had hoped was college financial aid.
A few years ago, I researched the calculations on the FAFSA and found retirement accounts and primary house value are not assets that count toward your expected family contribution (EFC) so I structured my investment order (401k – IRA – mortgage payoff – mega-backdoor – brokerage) in hopes of qualifying for some aid. In the end, the "good news" was my income had grown considerably and that alone disqualified any financial aid qualification (I think my EFC was about $87k). I don't regret the decision because having my mortgage paid off before my daughter started college was a great benefit to cash flowing college tuition.
What's been your overall return?
I have averaged 8% over the last 6 years.
How often do you monitor/review your portfolio?
I record the values monthly for my net worth. I rebalance every 6 months.
Target allocations in my 401k are 35% US equity, 20% International equity, 10% real estate, 10% resources, 25% bonds.
My Roth IRA is all stock market index fund.
NET WORTH
How did you accumulate your net worth?
My parents helped me considerably when I was right out of college – a car I inherited, a gift toward a house down payment, and a LOT of free daycare.
I have tracked my net worth the since 2013 when I got divorced. Here is my net worth at the end of each year:
2013 = $273k
2014 = $392k
2015 = $470k
2016 = $600k
2017 = $781k
2018 = $898k
2019 = 1,201k
2020 = 1,391k estimated
The way I did this was tracking every penny from 2013 through 2019. I cut costs relentlessly on things that didn't matter to me so I could put my money where it mattered most – security for me and my family.
What would you say is your greatest strength in the ESI wealth-building model (Earn, Save or Invest) and why would you say it's tops?
Saving is my greatest strength by far; I have kept my expenses well below my income and not allowed much lifestyle creep.
The amount of reading and research I have done has also been a great benefit – 7 years ago I did not know the definition of a backdoor Roth, nor did I consider financial independence as something I could achieve before standard retirement age.
I have been very, very fortunate in my income so Earning would be a close second.
What road bumps did you face along the way to becoming a millionaire and how did you handle them?
Divorce was certainly a bump in the road that turned into a huge (financial) advantage because it forced me to reevaluate my priorities.
What are you currently doing to maintain/grow your net worth?
I am staying true to my plan to keep my lifestyle at the same comfortable level while cash flowing college.
I have been so focused on paying off my mortgage and then funding in-state tuition for each of my children that I am just now lifting my head from the task to determine what is next. It is pretty exciting to see the possibilities before me and also exciting to see compound growth really kicking in on my net worth.
Do you have a target net worth you are trying to attain?
When I was 21 years old, just graduating college, I remember telling a friend my goal was to be able to go out to lunch without worrying about the $10 it might cost. So my 21 year old self would say I have surpassed my financial goals.
Over the past few years, my "FIRE" goal was $1.25 million plus a paid off house.
Looking at it now, I enjoy my job and would like to keep working and building my net worth further until I find something else I would like to do – maybe start a business of my own or buy an RV and roam around the country until some grandkids come along.
How old were you when you made your first million and have you had any significant behavior shifts since then?
I was 40 when my net worth hit one million. It was not much of a milestone for me, paying off my mortgage felt much bigger and more permanent. With market fluctuations, I don't give much importance to having a million invested, it could drop below that any given day.
What money mistakes have you made along the way that others can learn from?
My original answer here was, I suppose the classic answer, of saving more in my 20s – not cashing out a small 401k and stock options when I left an employer.
On the other hand, at the age of 24 with two young children and a new mortgage, $5k was a big deal. Now, its about what I save each month.
With 20/20 hindsight and a lot of good luck along the way, I am glad I didn't save more and enjoyed experiences while my family was young.
What advice do you have for ESI Money readers on how to become wealthy?
Explore what makes you happy and what drives your spending habits.
Most people have some emotion or history that drives their money habits and if you recognize what those are you can take control and make conscious decisions about spending and saving.
Be deliberate in each dollar you spend and save to ensure it is building toward the life you want to lead.
FUTURE
What are your plans for the future regarding lifestyle?
For now, I have no plans to make any changes because my job brings me joy. If I can have a job I enjoy every day making $300k, I am not going to give that up for early retirement or Coast FI. There are too many good things I can do with the money to benefit my family and community.
The plan would be to retire from full time work at 52 years old and spend the next 10 years withdrawing my deferred compensation while my retirement funds continue to grow.
If there comes a time I no longer enjoy going to work every day, I will consider changing to a job that I can do part time and remote. Ideally the college bills will be paid by that time.
What are your retirement plans?
The plan is to be in good health and travel around the US in an RV for a couple months at a time broken up by a couple weeks in Europe or Costa Rica.
If grandchildren are in the future, I hope to be nearby and spend a couple days a week with them. If life throws me a curve-ball and travel is unlikely, I would like to mentor or foster teenagers.
Are there any issues in retirement that concern you? If so, how are you planning to address them?
Nothing that concerns me right now. I feel like I have built a lot of flexibility into my financial and lifestyle plans and I will adapt as issues come up.
Hopefully I will get invited back for a Retirement Interview and can provide more insight at that time.
MISCELLANEOUS
How did you learn about finances and at what age did it "click"?
About 35 years old.
I was newly divorced and uncertain what the future would hold. I started reading books and searching the internet.
My first discovery was GetRichSlowly. After that I found MMM and started to think about the possibilities.
ESI, MadFIentist, WhiteCoatInvestor, and PhysicianOnFire continued to expand the way I thought about money as a tool to the life I wanted to lead.
Who inspired you to excel in life? Who are your heroes?
My father has always led a simple, minimal and fulfilling life.
The desire for less stress, simplicity and a secure future for my children has inspired me to get where I am today.
Do you have any favorite money books you like/recommend? If so, can you share with us your top three and why you like them?
Pay for College Without Sacrificing Your Retirement
Your Money or Your Life
The Millionaire Next Door
Do you give to charity? Why or why not? If you do, what percent of time/money do you give?
Yes but it is not a set amount or budget item.
If I see a local Go Fund Me campaign or friend raising money for a cause, I will donate. This has ranged from $100 to $500.
Do you plan to leave an inheritance for your heirs (how do you plan to distribute your wealth at your death)? What are your reasons behind this plan?
After recently reading "The Millionaire Next Door", I no longer have a firm plan.
There is a chapter dedicated to 'economic outpatient care' of adult children and whether it really increases their happiness and long term wealth. This has me reconsidering future plans and has opened my eyes to the repercussions of decisions I will make in the future regarding the distribution of my assets both while alive and at death.
I did take both my children to see the movie "Playing with FIRE" (Scott Rieckens version, not the John Cena version) and it seems to have made an impact on them. Hopefully as they continue to learn and flex some financial muscles it will give me some enlightenment as to the best path forward.