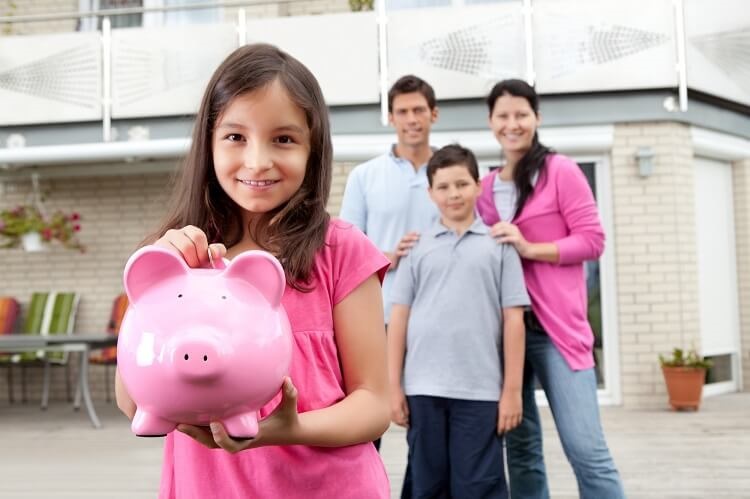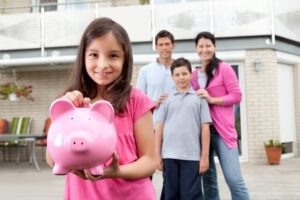 As most of you know, my favorite personal finance book of all time is The Millionaire Next Door
.
It's not because I think it's "the best" personal finance book (I don't know if there is one that I'd label the best, though I have named my top five) or because millionaires read it more than any other money book. No, it's more personal than that.
I love the book because it came out around the time I was beginning my career/marriage/adult life. I read it, applied what it said, and I became wealthy.
There's a bit more to it than that, of course, but the book was a key part of shaping my money philosophy and helping me accumulate wealth.
As I noted in my review of The Millionaire Next Door, the book highlights seven common denominators among those who successfully build wealth. They are:
They live well below their means.
They allocate their time, energy, and money efficiently, in ways conducive to building wealth.
They believe that financial independence is more important than displaying high social status.
Their parents did not provide economic outpatient care.
Their adult children are economically self-sufficient.
They are proficient in targeting market opportunities.
They chose the right occupation.
Most of these are self-explanatory, but one that always puzzled me is #4:
Their parents did not provide economic outpatient care.
This was kind of a throwaway issue for me since it wasn't anything I could influence or control. But these days, this issue is much more on my mind.
Defining Economic Outpatient Care
Before we get too deep in the topic of economic outpatient care (EOC), it's probability best to take a step back and define it so we're all on the same page.
In the book they cover EOC in chapter 5, describing it as follows:
Economic outpatient care refers to the substantial economic gifts and "acts of kindness" some parents give their adult children and grandchildren.
Ok, so it doesn't seem that bad, right? Don't parents love to help their kids (assuming they can) financially? Don't they want to make it easier for their kids to have a good lifestyle?
Yes, they love doing those things. But the problem is, it's bad for everyone involved.
The book goes on:
Those parents who provide certain forms of EOC have significantly less wealth than those parents within the same age, income, and occupational cohorts whose adult children are economically independent.
And, in general, the more dollars adult children receive, the fewer they accumulate, while those who are given fewer dollars accumulate more.
It's counterintuitive but the data show that the more kids are helped financially, the worse off they are financially.
As the chapter continues, it discusses kids who live high on the hog because their parents supplement their income with gifts.
Consider this:
More than 46 percent of the affluent in America give at least $15,000 worth of EOC annually to their adult children and/or grandchildren.
The book goes on with some startling stats:
43% of the affluent fund tuition for grandchildren
32% of the affluent fund tuition for adult children's graduate school
59% of the affluent provide financial assistance for their kids to purchase a home
61% of the affluent don't make their children pay back loans
And the list goes on and on.
BTW, the book is generally supportive of paying for a college education since that tends to make the kids more productive/self-sustaining.
So What's the Problem?
Now some of you may be wondering, "What's the big deal? Why is it an issue if I help my kids out a bit?"
Well, let's read on:
Adults who sit around waiting for the next dose of economic outpatient care typically are not very productive. Cash gifts are too often earmarked for consumption and the support of an unrealistically high lifestyle.
But it's not all bad news:
Does this mean that all adult children of affluent parents are destined to become [unproductive]? Absolutely not. In fact, stated as a statistical probability, the more wealth parents accumulate, the more economically disciplined their adult children are likely to be.
But that's the only bright spot in the chapter.
It goes on to list four findings as follows:
Giving precipitates more consumption than saving and investing.
Gift receivers in general never fully distinguish between their wealth and the wealth of their gift-giving parents.
Gift receivers are significantly more dependent on credit than nonreceivers.
Receivers of gifts invest much less than do non-receivers.
And then they highlight this in bold:
The more dollars adult children receive, the fewer dollars they accumulate, while those who are given fewer dollars accumulate more.
Ugh.
My Parents and Economic Outpatient Care
The reason EOC wasn't an issue for me is that my parents didn't give me much of it. And they certainly didn't once I became an adult. After all, by the time I was out of grad school, I was making more than they did.
Even during college I had little help. The Cliff Notes version of this is:
My parents were divorced when I was in third grade.
As part of the divorce settlement, my mom accepted a lower child support amount in exchange for my dad's commitment to fund my college costs when the time came.
When the time came, my dad was broke and his third wife wasn't interested in paying for my college.
My mom and stepdad weren't interested in paying for it either since they felt my dad was obligated.
So…I was on my own.
Thankfully I was a good student (academic scholarships), was involved a lot on campus (leadership scholarships), worked a ton (staff assistantship), was poor (federal grants), and could rely on my grandmother for an occasional loan.
When I graduated with my MBA I only owed $5k to my grandmother and I paid it all back a couple years later.
There was little EOC coming my way. Hence, no issue.
My Children and Economic Outpatient Care
Here's where the issue is for me…
I now have adult children.
I have the means to help them out financially.
How much EOC (if any) can I give them without causing harm?
Unfortunately it's a question that doesn't have a great answer.
Some parts of the book imply you can give something and be ok:
Economic outpatient care refers to the substantial economic gifts and "acts of kindness" some parents give their adult children and grandchildren.
If your gifts aren't "substantial", are they ok?
Other parts of the book appear to say they are not:
The more dollars adult children receive, the fewer dollars they accumulate, while those who are given fewer dollars accumulate more.
This implies that for every dollar given, there's harm being done.
And this is not only a current issue we are grappling with, it's also an estate planning issue. How much do we leave our kids when we pass?
We'd like to help them out but not cripple/damage them with too much wealth. So what is the right amount?
Asking for Help
Since I didn't know where to go to find the answer, I turned to the source.
I contacted Sarah Fallaw, the daughter of Dr. Thomas J. Stanley, the author of The Millionaire Next Door.
Sarah updated her dad's work in writing The Next Millionaire Next Door
which I also loved.
She also wrote the guest post Self-Reflection: A Critical Step Before Really Pursuing Financial Independence for ESI Money.
I sent her an email asking how much economic outpatient care is too much?
Her thoughts boiled down to the following:
It's a great question.
Her company (DataPoints) is doing research in this area.
They don't have any findings ready to publish at this point.
Hence, there aren't great guidelines on this for parents.
Ok, so for now we're stuck trying to figure this out for ourselves.
How I Plan to Address the Issue
Given the lack of concrete guidance, here are five steps we plan to take with our children:
1. Start small.
I think it's wise to begin any giving to adult children with smaller amounts. I believe the biggest issues are likely to arise with large sums given in bulk, so we can potentially limit any damage by keeping the gifts small.
2. Give and watch.
Once we give, we will watch and see what they do with the gifts. If they are blown or used to inflate a lifestyle that can't be sustained without the gifts, we will need to adjust (which will likely mean a cessation of gifts).
3. Give directly to the cause.
Instead of giving cash, we can provide for the need or pay it directly. For instance, gift cards for a specific need (like to a grocery store to cover food costs) are harder to use to create an unrealistic lifestyle. We could also pay bills directly if need be (like utility bills, rent, etc.)
4. Provide gifts in unique ways.
Instead of giving extra cash, we could pay for extras that the kids may or may not be able to afford themselves. The best example of this for us is likely to be vacations. As long as they are able and willing to go, we'll probably cover our kids' costs to go on vacation with us. We are paying for them to be with us in Florida next month and will probably take them to Grand Cayman in January.
5. Avoid dependence.
We don't want them to get to the point where they NEED our support to afford their lifestyle. If it's a hand up here and there, no problem. But if they MUST have so much from us each month to make their budgets work, that will be a problem we need to address.
Anyway, those are my thoughts on the issue. They are still in development and subject to change, but I thought I'd throw them out there and then let you comment with your thoughts, guidelines, experience, etc.
So with that said, what do you have to add?