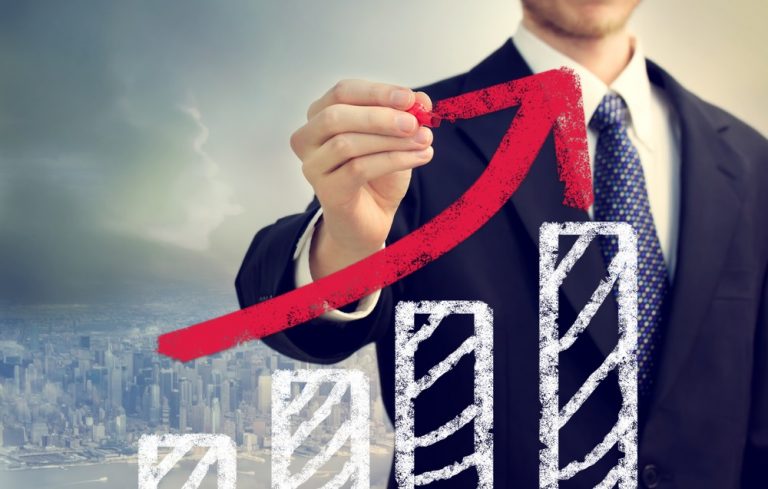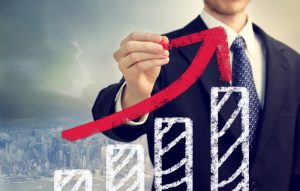 Here's our latest interview with a millionaire as we seek to learn from those who have grown their wealth to high heights.
If you'd like to be considered for an interview, drop me a note and we can chat about specifics.
This one is a bit different in that after reading the Millionaire Interview 16, this millionaire wanted to do a joint interview with his father and answer along the same lines.
There is a TON of wisdom in this interview from both of the interviewees, so read carefully.
My questions are in bold italics and his responses follow in black.
Let's get started…
How old are you (and spouse if applicable, plus how long you've been married)?
Father: 73, spouse of 48 years is 71.
Son: 44, spouse of 10 years is 37.
Do you have any kids / family (if so, how old are they)?
Father: 3 kids ages 44, 41 and 37.
Son: One daughter age 4.
What area of the country do you live in (in urban or rural)?
Son: My father migrated to the East Coast of the USA as an immigrant 48 years ago and I was born in the USA four years after he moved here.
He arrived with nothing to his name and less than $100 in his pocket so everything he has today was built up from scratch.
11 years ago I moved to SE Asia for work, living in a major metropolitan city.
My father lives in the suburbs on the East Coast. The advantage is there is a large hub airport near both of us so it's relatively easy to travel to see each other via a one stop / two flight journey. However it is very long— a 24-hour door-to-door journey!
What is your current net worth?
Father: $4 million ($450K primary residence, $2.05M in equities, $1.5M in cash)
Son: Approximately $4 million with the potential for upside ($900K real estate and home, $2.5M in equities, $450K in retirement accounts, $600K invested in early stage start-ups that could be worth nothing or a nice gain). Cash on hand is less than $25K but offset by regular monthly cash flow from working and investments.
What is your job (type of work and level) and annual income?
Father: After getting a PhD in Physics, I worked as a Research Scientist at a Fortune 500 company, retiring at age 58 back in 2002 at the highest technical position in a company of more than 50,000 employees.
My compensation at the time of retiring was about $170K per year with $30K of this coming from a variable bonus.
After retiring I started a second career as a licensed patent agent. As a scientist I was the inventor or co-inventor of more than 70 patents. Learning to become an agent was very difficult as I had to learn a lot about the law and how to successfully write and defend patents. In the past 15 years I have worked on more than 600 patents as an agent. I actually earned a lot more in this job, about $150K – 200K per year for the first decade on top of my pension and severance payments.
During the last few years the work has died down but I still have a few intermittent jobs that come to me. They are challenging and it keeps my mind sharp and it's rewarding to continue to get paid for my skills and abilities.
Son: I got a BS and Masters in Engineering from top schools in the USA before working as an Engineer.
My first job was at the same company where my father worked but in a different division located halfway across the country. My father helped to put me in touch with a few colleagues he knew but I had to prove myself to be capable both in the interview and on the job.
In the early part of my career, I switched jobs every few years, earning a solid pay raise with every change. I picked up additional training and skills and moved from Engineering into Management within a few years. It helped to be in a fast growing industry segment during the technology boom & bust years of the late 90's and early 00's.
The progression was quick — moving to a manager role after working 3 years and Director 2 years later, at age 27.
After the bust, my company folded and I was back on the job market and ended up working for another senior level executive who happened to work with my father before he retired. This last job got me exposed to traveling in Asia, working with factories there and building up the management teams.
When I met my wife she was working in Asia and one year after getting engaged I moved across the world to live with her. She also, through a recruiter network, was able to put me in touch with a company who hired me in a very senior leadership position at age 33, running a business with 600 people. The compensation was almost double of what I was earning at the time.
Since then I've been in top leadership positions for the past 11 years or so. My compensation during this time has ranged between $250K – $400K a year.
It's funny, because as we are answering these questions my father made a comment that he thought I did 'better than him' but I told him I see it the other way around, given that he and my mother successfully raised three children and paid for our tuition at college. I will always be grateful for that.
How did you grow your income so high?
Father: By adding much more value to the company than I was paid.
I actually worked for the Fortune 500 company first, then left for five years to join a small company as a partner with one of my academic advisors. The business didn't do that well but I made a small windfall selling the assets before going back to work for the company that I had left, making a reasonable raise in the process. I worked there for a total of 25 years.
Among the 70 patents I authored there were a few that helped develop new technologies and launch new products. Because I wrote them while being employed all the intellectual property was owned by the company. And toward the end of my career there was so much focus on cost cutting and targeting the higher income employees, I sensed that it was time to take a package that included a two year severance plus my pension.
After retiring I was able to add value for different companies as a consultant, including my prior company, as well as a small law firm that worked with many clients. I was generally paid based on the difficulty of completing the patent case, for a new issue or successfully defending an existing patent. My track record of success in achieving patent claims is very high, as I have yet to lose a case.
Son: My big break was moving out to Asia 11+ years and moving into an upper level management with financial and operational responsibility at a relatively young age of 33, and have worked in three different companies while being out there. The earning power from these jobs has far exceeded the earning power I had during the previous decade by a factor of 4-5X and I'll likely continue in similar roles until I end up retiring.
What is your main source of income?
Father: Withdrawals of my 401K amount to $60K a year, my consulting income varies from year to year but this year should come in around $30K, my annual pension is $45K and our combined social security amounts to about $40K, so the total is $175K per year before taxes.
Son: My main source of income is my day job that pays about $290K per year.
I recently took a 20% pay cut as part of an organizational restructure to stay on with the company which was not pleasant but tolerable.
Passive income from investments (mainly a dividend stock portfolio) brings in another $80K per year so annual totals are close to $400K a year.
I am hopeful that the investments in the early stage companies will pay off but the overall track record for these type of investments doesn't bode well so I'm not raising my hopes too high. I'm hoping for the best but planning for the worst.
What is your annual spending?
Father: Good question, as I normally don't track this very carefully. Property taxes are over $10K per year, utilities, internet and insurance is about $20K a year. Food, travel and entertainment is another $50K a year. This totals about $80K a year.
Son: My planned annual spending has gone up to $90K per year, and this has been driven mostly by sending our daughter to an international school that costs upwards of $25K per year.
Fortunately we own our place and we don't pay a mortgage.
We do take care of my wife's mom and aunt and I'm the only one working so technically I'm supporting a family of five people.
We have a lot of discretionary spending that could get cut if needed. For example we average approximately three big international trips each year and have lots of local and neighboring country trips in a given year. This is a big chunk of our spending.
Having a child really cranked up the spending as we moved into a much larger place, before she came along I thought my wife and I kept our spending to less than $40K per year.
How did you accumulate your net worth?
Father: Firstly, I closely watched and managed my spending. Ensured that I never spent more than I earn and tried to aim for saving at least $30K a year if possible.
In the past I focused more on earning through finding opportunities that could use my skills and then finding the market value for the position and striving to be on the high side of the market range when in the job. To achieve this 'premium' you need to deliver more value and consistently be successful on any projects that you take on. If you keep doing that then people recognize your value and then at that point you can charge more for your services.
As a consultant, I charge the number of days for a project based on what the average person would charge for similar services but can do the work much faster. Then I'm able to pocket this difference.
Most of my net worth came from my own work and efforts versus investing.
Initially I read magazines on investing. Years ago I had $60K saved up and could get 4% interest on it at the bank and I thought that if I have a very well developed investing strategy I could make 8-10% per year. But for the number of hours required to research and maintain this, it wasn't worth the effort as the percentage difference on this level of savings was a small overall number.
However I also realized the persistent effects of inflation on reducing purchasing power so felt compelled to invest. So I put some money into a single stock and barely broke even and I also bought silver on margin and again barely broke even. I then concluded that this game of speculation is difficult to win and stopped investing this way.
Now I use an investor who runs a balanced portfolio and he manages this for me. I am willing to pay the fees to him to manage this for me. I had other advisors who weren't very good but my current advisor has done well for me.
Son: The majority of my net worth came from earning and saving.
Like my father I grew up being averse to investing (I wish he told me the last part of his answer 20 years ago!) and my experiences were limited to unsuccessful speculation in the stock market and with mutual funds that produced similarly poor results like my father and I stopped investing and kept my savings in the bank earning interest for many years.
After having my daughter my time horizon for investing began to crystallize and I began reading a lot on stock market investing and income investing. Three years ago I started to build up a dividend paying stock investment portfolio and that has been progressing slow and steady.
I never used an advisor as choices are very limited for Americans working overseas (too many compliance regulations so there are few to nil low cost advisors who take American expats as clients) so I became a do-it-yourselfer.
I believe over the long run that this system will be successful and having a sizeable starting portfolio helps this. Obviously it would have been better to start this strategy back in 2009 or 2010 but it's better to figure this out later than never as I still hopefully have many years in front of me.
The key lesson learned though is that having a high savings rate for the first decade or more of working is far more important than having outsized investment returns.
You will notice that I don't have a lot spare cash handy as I've fully deployed it in the market. Eventually there will be a correction but nobody can predict the shape and pattern of this. If there is a major crash that is sharp and V shaped the risk is that I won't have much free cash to take advantage of some potentially nice bargains. However I'll keep plugging at this steadily for a few more years.
If I continue working then it's no big deal but if my job were to evaporate suddenly together with a major crash in the market at the same time then this will produce some stress. However with the level of cash coming in from passive investments we should be able to survive.
What have you learned in the process of becoming wealthy that others can learn from (what can others apply to becoming wealthy themselves)?
Father: Spend significantly less than the income received after taxes.
If your spending starts to come close to your after tax income it's time to slow down your spending, unless you are planning to go for broke. This is true even in retirement. As you get older you have less time left to live and eventually you can start to spend down your principal and savings. Also you have to plan to spend more for healthcare, in excess of what is covered by Medicare so that requires a buffer.
Son: I'm a big believer in taking steps to grow your career and maximize your income as most of us don't have assets when we first start out. Certainly both of us started from scratch so our career was the most important asset in enabling wealth creation.
Learn how to acquire skills and the mindset of creating value for your employer. That plus learning the basics on how to negotiate (listen and fully understand the needs of the other party prior to beginning the negotiation and ensure that the value you bring to the table is established by them well before starting to negotiate) will pay enormous returns in the financial value of your career.
Secondly, start by hyper-saving — targeting to save 30% or more of income. Keep living like a college student for as long as you can and see if you can turn some of the austerity measures into a habit so it feels automatic and not uncomfortable. As you progress in your career you can have escalations in lifestyle but try to keep this well below your income so that you always have a savings gap.
Lastly, once you get to $100K or so in savings begin to toe into an investment system that works for you. You'll need a system where you can keep contributing to the system during up and down markets. It's staying the course that ultimately determines success and I didn't have the energy to learn (like my father) until I had more skin in the game with sufficient funds.
Investing comes only after building up the career and cranking up the savings rate.
The end game is to live on less than your passive income and to maintain a nice margin of safety between your passive income and spending if you want to continue to accumulate your net worth further.
What are you doing to maintain / grow your net worth?
Father: Nothing at this point at my life, I just want it to last to support me and my wife, with the remainder to be passed down to our children. Given my current burn rate, I think we are in good shape. I can afford many things that I don't need to buy and that is a good place to wind up.
Son: I continue to work and invest in dividend paying stocks.
If interest rates go up I will look at investing more in bonds but the current spread on returns, relative to dividend paying stocks that grow the dividend, is not attractive to me. One day that will likely change.
In the meantime in parallel to my full-time career I'm working to help in the capacity of an advisory role in one of the early stage companies in exchange for additional equity – it's one of the companies where I've made a personal investment as mentioned above. It's a fun learning experience with the upside of a nice return should it become successful. Although starts-ups are a risky strategy for achieving gains, I believe that if the company can survive and grow for 3-5 years it will pay off and help become a big driver of our future net worth growth.
Do you have a target net worth you are trying to attain / maintain?
Father: My target was $2M and I've already well exceeded this so I'm happy. I'm only consulting and still occasionally hustling for my own fun and entertainment.
Son: I don't really have a target net worth in mind. It's a moving target and part of it comes from having the energy to get up each day and do something that helps people and creates value so my aspirations for a net worth goal can become higher as time goes by. At some point it just turns into a number and the bigger goal is about helping more people or making an impact with a different measurement than net worth.
This creating value for others is ultimately that is how wealth is created but the process in between is a messy one and the outcome is not always clear or simple. I'm happy with what has been accomplished so far in my own life and am really grateful to have such supportive parents. Sure it would have been nicer to have a teacher that taught me more on investing earlier in life but it was also satisfying to be able to learn this myself by reading books and interacting with other successful bloggers in the Finance community. That is also the reason that I am trying to share information and give something back. Hopefully some of these points can be of value to other people.
What are your plans for the future regarding lifestyle (for instance, will your net worth allow you to retire early, downsize jobs, etc.)?
Father: I could give up my work but find it entertaining so won't do so.
Son: The corporate world is extremely tiring as you need to be always 'on' to the changes in political winds along with the challenges of the business itself. Once you get to a high level position in a career it is difficult to forecast how long it will sustain and you are only as good as the perception of your last accomplishment.
From my own history I've changed jobs six times since starting my first real professional job 21 years ago and don't expect that trend to change.
Whenever you start a new job it takes a lot of effort to fully commit yourself to learning all the ins and outs of the business and this usually means prioritizing career over family time. Since I enjoy having physical time to interact with my wife and daughter the balance of time spent on my career is no longer as relatively important to me, especially as my net worth has climbed — so I am more selective in the opportunities that I take on.
I do like the interactions of being an investor and advisor but these need to pay off at least occasionally to be worthwhile and sustainable, and that remains to be seen.
Is there any advice you have for ESI Money readers regarding wealth accumulation?
Father: Rule number one: Earn more and spend less.
Don't do stupid things like invest in an up and coming new technology which is not proven. You are looking for trouble and many of these never pan out. You look like you are going to make a killing but often that is not the case (Son: I should have asked for his advice prior to investing in these early stage companies!).
Take Apple for example, if you would have bought shares in the 1990's and seen a loss followed by a slight gain, one would have likely sold it and not received the full benefits of where it wound up today after another 15+ years of holding it. That's usually how things end up working out.
So the focus is not so much on investing but earning and saving.
Son: ESI has it down to the simplest formula. It's simple but not necessarily easy. The toughest part is having the right mindset.
To be successful in a career you need to have grit and hustle combined with humbleness to contribute to the company and to be able to learn more. I've seen so many experienced leaders who are not humble and will never admit when they are wrong and basically stop learning at that point. I don't ever want to get stuck in that mindset and will do everything I can to shake myself out of it.
Having a high savings rate and delaying gratification is difficult, especially when you are grinding it out so hard to enrich the owners of the company. It only feels natural to treat yourself well but have to resist the urge to increase spending. This needs to be done and again requires the right mindset as it's not a permanent condition (a decade will do nicely to get you started) but necessary to get started.
And successful investing takes longer than we all think. The unbelievable power of compounding is true but it takes forever to play out. Even Buffett, who had legendary 19% compounded returns achieved over his fifty year career, achieved 99% of his current wealth after the age of 50! Think about that for a second. Here was a guy who had a great investing mindset and bought his first stock at the age of 11 years old and ran a very successful fund for a decade, achieving his first million at age 30 back in 1960 and it still took him 20 more years before he achieved only 1% of his current level of enormous wealth!
It really takes a long time but if you set it up correctly the relentless nature of compounding will be an enormous boon and friend as you progress through the different stages of life. I only realized and understood this after having a daughter and putting some thought to planning our investments over the course of her growing and maturing life, and the change in perspective has been wonderful. If only I knew this at age 20 but, alas, at that time I was a different individual and couldn't see surviving past the age of 30 and was more interested in becoming a rock star or going bust. Fortunately I moved on past this stage and that's why I'm writing to you today.
Addendum – Late November 2017 — Here's a recent update to this interview which was completed a couple months ago… 
Son: I just found out that I'm impacted by an organizational restructure so will be out of a job by the end of this year. I do have some severance that will be paid at the beginning of the next year that amounts to several months of pay. So now am exploring options of what's next; a new role as a senior executive or a smaller role in a tiny company or perhaps a break for a short while.
It is good to have done the preparation work in advance of saving and investing as it allows for smoother continuity when looking for another opportunity. I'll only miss the regular boost I was giving to my investments by adding fresh cash from savings from work. It will be fun to spend a little more time with my family during this period, as well as work on some passion projects.