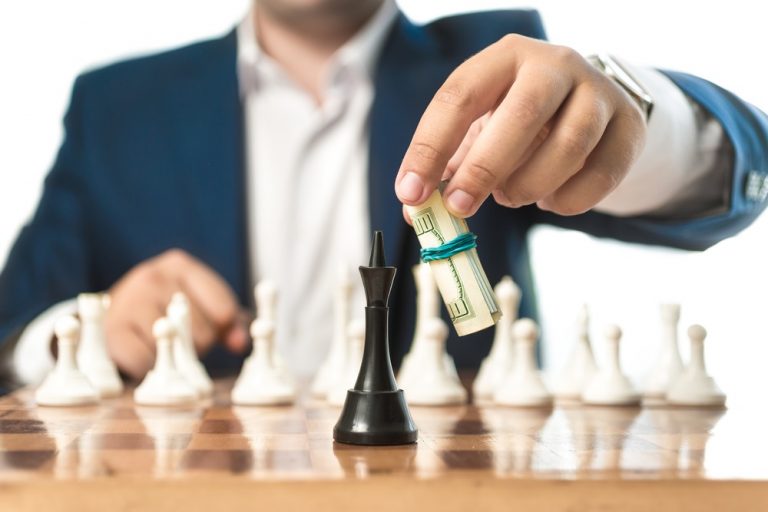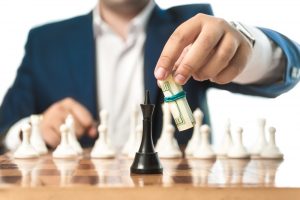 The following is a millionaire interview I first published on a previous site. But this one has a couple different twists.
First of all, this is the first interview that's taken place with TWO millionaires — a father and a son. I had contact with the son and he offered to answer the questions with his dad. I think the results are terrific!
Second, the interviewee reached out to me recently and offered to update the results in this post. So I'll run the initial interview (which occurred in 2013) first and then give his updated comments up to the present time.
As usual, my questions are in bold italics and their responses follow in black. The piece starts with an opening statement from the son:
When ESI provided the opportunity for this interview, my father agreed to do it along with me and we got to find out a little more about each other's thought process and strategies. This has been a really interesting and positive experience for us.
My father has been a mentor, and apparently the financial information he has shared with me over the years has stuck. It became clear to both of us that I am my 'father's son', in the best way. We both got MBAs while working full-time, and did it before getting married. In addition, both of us have Shadow Assets* that throw off a bit of cashflow. Neither of us have debt. We don't have any need for life insurance, and are both self-insuring our potential needs for long-term care. These similarities are coincidence, and we both learned this about each other through this interview. Maybe "coincidence" is the wrong word. 🙂
The biggest differences in our investing style is that my father always had a diverse portfolio, rebalancing through additional savings. My style has been more to the extremes, first with CDs, then several decades of 100% equities until getting burned in the two '00 Bears, and now back to CDs. This interview was enjoyable for us, and we hope readers also find it of interest.
How old are you (and spouse if applicable, plus how long you've been married)?
Father: 81, spouse of 55 years is 78.
Son: 53, spouse of 21 years is 54.
Do you have kids/family (if so, how old are they)?
Father: 4 kids ages 53, 52, 51 and 47
Son: No kids, 3 cats ages 12, 10, 8
What area of the country do you live in (and urban or rural)?
We are both native to Los Angeles, and both relocated to N. Cal in the past two years. All of our extended family is now within a one-hour driving radius. My father lives in a nice suburb with excellent access to shopping, services, transportation, culture, and recreation. I live in a rural region, where I drive by 100 cows to buy a half-gallon of milk. Both of us are well-suited for our current residences, and really enjoy the respective advantages.
What is your current net worth?
Father: $3 million ($500K primary residence, $1.25mm equities, $750K CDs/cash, $500K bonds)
Son: $2.5 million ($500K primary residence, $200K equities, $1.8mm CDs/cash)
What is your job (type of work and level)?
Father: Started as a CPA, worked up through Controller and VP positions, ended as a CFO for a publicly traded holding corporation. My wife was a Registered Nurse, took a break to raise our children, and returned to her career in Nursing and Health Services. We both enjoyed our work, and were very good at it.
Son: Until retiring in early 2013, worked in consulting, specifically project management working on large civil projects. Not a typical career-path, as my work is project-based with a beginning-middle-end; this required being nimble and marketable in order to join new project teams. I found after 30 years of scrambling to get-and-keep jobs, while balancing the work/compensation/location options available, I was ready to leave the workforce. My wife was a Director in the grants and research area for medical and scientific research. She was also ready to leave work and move on to other interests, and retired at 50.
Fortunately, I have never been unemployed, while able to live and work in the geographical region of my choice. A big part of that was luck, as I have seen my contemporaries have to move for jobs. Another big thing that impacted my work was the development of some powerful software. The job I did in 2013 took six people to perform in 1988; the difference was the speed and accuracy of software. Very clear to me where the U.S. productivity improvements have come from.
What is your annual income?
This subject is a little sticky. Even though we are both anonymous to ESI Money readers, we are known to each other. Without actual numbers, my father's compensation is comparable to what the Chief Financial Officers for publicly-traded corporations earn. My compensation was never outstanding, but was respectable for the level of work I performed, and provided a decent standard of living.
Over 30 years of post-college full-time work, my salary grew at a compounded annual rate of 7.7%. The big jumps happened when I switched projects and/or switched companies. The last few years had no increases, and the economic environment for my field appears to have contracted a great deal. Fewer jobs and opportunities, and the compensation compression I see in all industries, make a tough environment going forward. More seasoned people fortunate enough to keep working are ratcheting downward in position and compensation.
How did you grow your income so high?
Father: Went to school at night at a name school, got the degrees and license. More leverage, respect and opportunity with degrees. It was a good way for people to see right away, by looking at a resume, what was accomplished and how the trajectory of the career progressed.
Son: I worked a lot, and for most of my younger years I had a side job in addition to my full-time job. Trading time for money, this allowed me to save more than average. My first jobs were in entry-level service positions, dealing with difficult people, unpredictable business environments, and knowing I could easily be replaced. It took a long time to develop skills in order to make better money, and both my wife and I went to school at night to improve our abilities and employment opportunities. I also obtained professional certifications, and sought training opportunities (often paid for myself) which demonstrate a skill level and commitment; those certifications and MBA were helpful to get my résumé in the 'keep' pile for employers and clients.
What is your main source of income (be as specific as possible — job, investments, inheritance, etc.)?
Father: Investments.
Son: Investment income, mostly CD interest. It is working out so far, we live a simple life with a low overhead. If we want something, we buy it and don't sweat the expense. But for the most part, we find ourselves limited in material desires. One lesson I recall from my father, right after finishing college and wanting to buy a cool car, was that if I could defer my spending in order to begin building net worth, it would make a big difference in the years to come. He was completely right, and it kills me to say that. 🙂
What is your annual spending?
Both Father and Son have no housing expenses, and avoid conspicuous consumption. This allows us to continue to spend less than our investments produce, and neither of us sees that changing in the near future. Fortunately, we are able to support our satisfactions.
Father's spending provides a comfortable lifestyle in a nice home.
Son's expenditures are less than $50K/year, with occasional exceptions for big-ticket items like home improvements, cars, etc.
How did you accumulate your net worth? Also, please share any mistakes you've made along the way that others can learn from.
Father: Following common-sense tenets of PF, and a bit of luck. I don't want to talk about mistakes. 🙂 Some of it was timing (inflation, S. Cal housing market increases, taking calculated risks, making the right choices when decisions had to be made). A GI loan at low-interest rate financed our first home.
Son: My father taught me to read stock tables, back when there were stock tables. He helped my brothers and I set up savings accounts. I remember my first piggy-bank, the kind you would insert coins and they would roll into the correct respective columns. The concept of saving, and spending less than I earned even at my first minimum wage jobs, was always practiced. I had a full-time job, and at least one part-time job, into my mid-30s. I invested in CDs until my late 20s, and then began saving and investing in equity mutual funds.
The advantages of Index funds led to them as my core holding. One advantage my parents conferred upon me, was allowing me to live at home after college for several years while saving for a house. No way would I have been able to supercharge my savings start without their generosity. My spouse got on board with the FI/RE goals, and for quite a few years our incomes went to 40% savings, 30% taxes, 30% living expenses.
What have you learned in the process of becoming wealthy that others can learn from (what can others apply to become wealthy themselves)?
Father: Just get started, don't wait. It will never be the 'right time' if you wait. Spend less than you earn. Follow basic principles of personal finance, and you will get to where you want to be.
Son: There is no race on, so as long as you are making progress to your goals then don't forget to attend to the care-and-feeding of the rest of your life. I sometimes have forgotten that not everything is measured in dollars, and 'money' is not synonymous with 'happiness'.
If possible, get a spouse that shares your values and goals. You will have a lot of fun together, and build security together. If a compatible spouse doesn't happen, that is ok too; just don't make the mistake of tying your future to an incompatible spouse.
The marketplace and opportunities are transient and unknowable, so don't beat yourself up too badly when misfortune strikes. By the same token, when good fortune comes along remember to be humble and don't mistake luck for brains.
There is a huge downside to risk, and being a self-identified "risk-taker" implies being a "winner." The "risk-takers" in the world have a survival-bias; so don't mistake "risk-taker" for "winner."
Also, get yourself some good parents; that can be huge. My Mom and Dad have been generous with their time, money, and knowledge for all their kids. The biggest gift from them has been giving us the tools to go out into the world.
What are you currently doing to maintain/grow your net worth?
Both of us are attempting to maintain our net worth, with a conservative outlook. We do not see a bright economic future for the U.S., or any sector with growth potential. We do see a disconnect between the real economy, the reported economy (i.e. unemployment and inflation rates), and the market economy (i.e. stock and real estate markets) which in times past has been used as a predictor for the future economy. This disconnect, and the unpredictable environment created by Federal Reserve actions, lack of correlated government revenue and expenditures, and the unfunded entitlement promises for U.S. citizens that are ignored by both citizens and politicians, has stopped us from any pursuit of growth through risk.
We have both 'turtled up' until this disconnect is resolved. Or isn't.
Do you have a target net worth you are trying to attain/maintain?
Father: trying to maintain current net worth, and conservatively manage resources to reduce risk.
Son: Not anymore. My target has changed (continually increasing) over the years. Like they say in my work, "if you can't measure it, you can't manage it." In 1990, I felt I could retire on $500K; my wife and I hit a $2 million target in 2006, then watched helplessly while markets snatched back over $1 million in value. So we are done trying to 'attain' and instead will attempt to 'maintain'.
What are your plans for the future regarding lifestyle (for instance, will your net worth allow you to retire early, downsize jobs, etc.)?
Father: Maintain lifestyle. We have been fortunate, no major health issues so far.
Son: My wife has grown an art-related business she really enjoys, and has cultivated a customer base from scratch over the past few years. We are both committed to keeping our home a 'drama-free zone', and have been reducing our exposure to stressful activities, people, news/entertainment, and anything else we find that does not improve our quality of life. We do what we want, when we want. Interestingly, that freedom has limited our wants.
Is there any advice you have for ESI Money readers regarding wealth accumulation?
My father had an excellent career, and his background as a Division 1 college athlete and time in military service provided a good foundation. He learned, and then demonstrated, the ability to work hard as part of a team. And his individual performance produced good results for his teams. While every action and effort may not have a quantifiable value, the sum total of those actions over time will produce results and value that can be quantified. The value he demonstrated helped a great deal in determining his future opportunities.
So, get good at something, good enough where it is a fact (not opinion) that you are good. Then apply those principles for excellence in work and investing.
Son: It will take a while to reach a 'critical mass' that throws off sufficient cashflow to allow FI/RE, and that time is going to pass anyway so you will want to have something to show for the years. Track your progress, even a simple spreadsheet will be helpful; a yearly snapshot is actually kind of fun to look back on and see progress (or lack thereof). Mistakes will be made. But if you just make them once, then persistence and habits will pay off. Personal finance comes down to just two things: 1) save more; 2) spend less. That's it, nothing more.
*Shadow Assets – Shadow Asset examples include: Royalty payments, Pension, Social Security, Disability, Annuity, Unemployment, Alimony, etc. The value can't be perpetuated beyond the recipient's lifespan, but does have an equivalent value in Net Worth to calculate cashflow.
That was the original interview. Now here are some extra tips and updated financial information from the interviewee:
Here are a few more observations and notes, as a contemporaneous addendum to the Interview.
As a little kid, I recalled my Father participating in Toastmasters International, and coming home with a trophy. When I graduated, I also joined Toastmasters to develop public speaking skills. Job interviews always asked about this, and public speaking is a useful skill anyone can learn. Do it.
Also, as a 25 year-old, my Father advised me not to max out my 401(k), but to contribute for the match. He noted that I would want to have the after-tax money available for a down payment on a house. Another excellent piece of advice that served me well.
Keep additional savings separate from existing investments, in order to tell what the real return is. Mutual fund companies will do it for you automatically, and your individual return by fund and in aggregate will tell you what you need to know. Even with the setbacks of the double-ought bears, our NW has increased at a compounded rate of 12.5%, since 1996. I will tell you straight-up, in 17 years of keeping records of my returns I have only beat the market benchmarks two of those years. That should reinforce what a real investor already knows. You should also be able to determine how much of your NW is due to savings, and how much is due to investment returns.
For us, returns as a percentage of NW – 52%. So roughly $1 million was savings, and $1 million was in gains; most people have no idea what their ratio is, and overestimate their gains. It is easy to track, so know it; don't be one of the self-deluded. Most of the savings occurred in the last 15 years, and the two double-ought Bears occurred in the past 10 years, twice cutting our NW in half.
Avoid flaky people, and anyone who cannot be on time, who says "I'm not a detail person", "I'm bad with names", "that's just the way I am", "I forgot", etc. without irony. These people are forewarning you that they are deficient by choice, and won't change. Nobody is a "detail person", "good with names" or "punctual" naturally; it takes effort and practice and (most of all) respect for others. Sooner or later, you will have to pick up the flake's slack, and they will let you down. Don't be that flake.
Social Security – my Wife and I plan to take benefits as early as possible for two reasons. 1) 85% of the S.S. benefit is taxable beyond $24K/yr in earned income (this includes IRA, 401(k), 457(b), etc. withdrawals). 2) the 'break-even' for taking early benefits (62 at 70%) to our regular payout (67 at 100%) is age 78. Not only is the risk for an early demise removed for 15 years (not once, but twice for each of us), but we feel the utility value of a few hundred dollars a month in extra benefits after age 78 is lower than in earlier years. More info on the taxation of SS benefits here.
Taxes and IRA Rollover withdrawals – we have determined the tax implications, and find the potential for compounding is outweighed by the benefit of minimizing taxation. Our plan is to begin early withdrawals using the 72(t) Rule, realizing smaller amounts over more years. This will significantly reduce our tax bill, as well as keep our S.S. payments from being taxed at greater amounts. The traditional advice for leaving tax-protected income as long as possible to allow maximum compounding; withdrawing tax-protected income with 72(t) in the 10 years before full SS eligibility will allow us to be taxed at the lowest brackets over a longer period of time. You can find more info and run test scenarios here.
Net Worth Update
Four years later. My wonderful Wife and I are now married 25 years, every one of them good. Still no kids, but we are still trying so maybe someday.
Net Worth changes:
Father – $3.0mm then, $3.8mm now
Son – $2.5mm then, $2.9mm now
This was a fun one. Turns out, both my Father and I intentionally underestimated our NW. Both of us did it because we didn't want the other one to feel like they were in competition with the other. Whatever my instinct was there, I'm sure it came from my Dad.
This is also the reason for not revealing our salaries in the original, but now I think it is okay to say my top salary for the last four years I worked was $140,000/year. And that my Dad made $250,000/year plus bonus and stock options in the late '90s. We certainly were never competing with each other, but there is something about dollar amounts (salary, net worth, auto or home costs) that turn into a comparison.
Nobody we know will be reading this, unlike the original interview. My siblings are fine, and are on the 'retire at 67' plan; I would never share this information with them, as there is only downside and would lead to questions that don't need an answer. BTW, the technique for low-balling/sandbagging in personal matters is called "lying down", and yes, that is a double-meaning.
One lesson my Dad did share with me, was to never measure a man by the thickness of his wallet. There are far too many out there who believe they are 'transparent' when they tell you their salary, how much their kitchen remodel cost, etc. when what they are doing is bragging. And inviting you to 'compete' with them. They are usually sure they make more, or are worth more, and want you to know it. It is an unpleasant characteristic to find in people, and it certainly doesn't make me think well of them. Plus, you never see a security guard or retail worker talking about this stuff. Filters and boundaries, people.
I'm like everyone else, interested in salary, net worth, costs. On the internet, we are anonymous and the info is interesting, useful and entertaining. But IRL, the subject causes problems, jealousy, gloating, resentment, etc. It never makes both parties feel better, or improves relationships.
All of that leads me to this (not so fun) one. My Father has since been diagnosed with Dementia. It has come on fast, and he requires 24-hour care. Fortunately, my Mom is willing and able to do most of it, and their children's families are really stepping up. I'm able to be useful by handling administrative, bill-paying, taxes, and financial issues. His last years will not be what we all hoped for, but he is still teaching me lessons in embracing reality, and making the most of each day with a great attitude.
There are some additional challenges faced by my folks, but they are better faced because of their planning and execution of Earning, Saving, and Investing. Thanks for the opportunity to share, ESI!