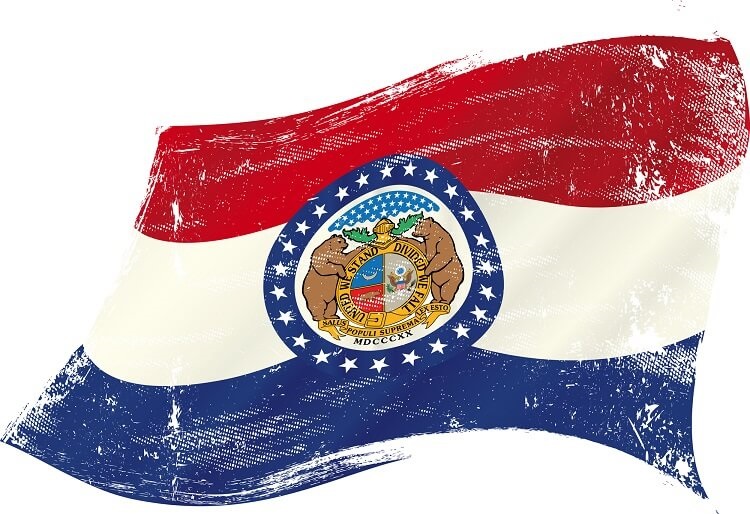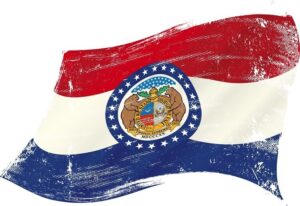 Here's our latest interview with a millionaire as we seek to learn from those who have grown their wealth to high heights.
If you'd like to be considered for an interview, drop me a note and we can chat about specifics.
This interview took place in August.
It's a bit long (which I like — more details!), so I'll break it up into two parts.
My questions are in bold italics and their responses follow in black.
Let's get started…
OVERVIEW
How old are you (and spouse if applicable, plus how long you've been married)?
I'm 47 years old but will probably have turned 48 by the time this interview has posted.
My spouse is 47 as well, and we've been married almost 19 years but have known each other/dated for 29 years.
Do you have kids/family (if so, how old are they)?
We are the proud parents of 2 boys (ages 16 and 13).
My parents and siblings as well as my wife's parents and siblings all live within 30 minutes of us.
What area of the country do you live in (and urban or rural)?
We live in a major urban city in Missouri, the Show Me State.
What is your current net worth?
As of the end of July 2022, our current net worth minus our primary residence is $2.56M.
If we add in our primary residence, based on Zillow's estimate, it would be $3.09M.
What are the main assets that make up your net worth (stocks, real estate, business, home, retirement accounts, etc.) and any debt that offsets part of these?
Primary Residence – $530K (per Zillow)
Retirement Accounts – $1.91M (My 401K – all in mutual funds with employer; My Rollover IRA – all in Vanguard mutual funds; Wife's Rollover IRA – all in Vanguard mutual funds; My SEP IRA – Fidelity mutual fund and some individual stocks (used to relieve my stock buying itch)).
Roth IRAs – $54.5K (My Roth IRA; Wife's Roth IRA)
HSA – $15.1K ($2500 cash account; The rest is invested in an S&P 500 fund)
Brokerage Accounts – $369.9K (all in Vanguard mutual funds)
Cash & Cash Equivalents (I-bonds) – $185.5K
Pension – $29.4K — This represents the money my wife has put in at her employer. Her employer does a full dollar per dollar match therefore technically, the value for this account is double but it's not vested yet, so I've not included it. They do not have a vesting schedule. It's all or nothing. She needs 2 more years before she is vested. Once vested, if she quits, it's all hers but if she stays a minimum of 10 years, it becomes a guaranteed pension for life. The monthly amount will depend on how long she has been there after 10 years.
Personal Loans – $165K
Liabilities – $168.8K — This is our only liability and represents the balance of our mortgage loan at 2.875%. Any credit card usage gets paid in full monthly.
We also have an $80K 529 account set up for the boys that we do not include in our asset total.
EARN
What is your job?
I work as a Business Analyst at an IT consulting company and I have no direct reports. I graduated with a bachelor's degree in Mechanical Engineering.
My wife is a professor at a community college. She graduated with a bachelor's degree in Geology & Geophysics and a bachelor's & master's degree in Geological Engineering.
What is your annual income?
My current annual income – $122K
My wife's current annual income – $52.7K
Personal loans – $11K
Pension – $1K
We also had about $114K in dividends/capital gains last year from all our various accounts that automatically get re-invested.
Tell us about your income performance over time. What was the starting salary of your first job, how did it grow from there (and what you did to make it grow), and where are you now?
I started working for money when I was about 14. A group of us were recruited to put flyers on people's houses. We'd each get a stack of flyers and get dropped off in a neighborhood. It was our job to put a flyer on everyone's door. Afterwards, we'd get paid in cash.
My first W-2 job was during the summer after my junior year in high school working with my friend at his dad's employer. It was evening shift work at an office pulling trash from cubicles, vacuuming, stocking supplies, etc. for $4.25 an hour (I think that was minimum wage at the time).
I've also had the pleasure of working a summer at Taco Bell after my senior year in high school and McDonald's after my sophomore year in college. I was making no more than $5.50 an hour at those places.
During my junior year in college, I managed to land a co-op job in my field of study making $11 an hour. I worked there full-time for a semester and summer.
The following year (1997), I landed a summer internship making $16-$17 an hour working full-time for a commercial aircraft company. After that summer, I came back to school for my final semester and graduated with a BS degree in Mechanical Engineering in December 1997.
At the time, the job market was hot, and since I had real work experience from my co-op and internship, I received multiple job offers. The offers were in various industries, different states with annual salaries ranging from $38K all the way up to $52K. I mulled over the pros and cons of each offer and in the end, took a job in IT consulting as it would provide me the opportunity to travel to other states for work. I started in January 1998 making $43K a year.
For the next 3.5 years, I was contracted out to various companies in different industries doing business analysis, process improvement and testing. I worked in Ohio, California, Texas and my home city during those 3.5 years on various projects that lasted anywhere from 1 month to over a year. During this time, I was promoted once and received yearly raises.
Around January 2001, I rolled off my last project and spent roughly 6 months on the bench (still being fully paid) looking for my next project but it never came. The economy was slowing down and companies were not looking to pay for outside help. I got the dreaded call to meet with one of the partners and was laid off in June 2001, my ending salary was $57.7K.
After being laid off, I spent 3 months looking for a job locally but couldn't find anything. I decided to broadened my search and look out of state. With help from a former work colleague, I ended up landing a job interview in Texas with a start-up. Coincidentally, during this time period, my aunt and uncle (who also live in Texas) asked if I could watch their kids for 3 weeks while they dealt with a family emergency. I was able to schedule the interview to occur while I was down there watching their kids and ended up staying there permanently when I got the job offer in Oct 2001.
After about a year at the start-up, I was recruited to go work for a mortgage origination company by a former project manager from the start-up as a contract-to-hire. When I gave the company my resignation letter, they countered and raised my salary to $75K to stay. Needless to say, I reneged on the contract-to-hire position.
After another year, I eventually left and went to work for that project manager anyway. I worked as an independent contractor for about 9 months making $65 an hour and then converted to full time employment at an annual salary of $80K. My 1st stint here as a full-time employee lasted almost 2 years and a final annual salary of $85K. This was around June 2006.
Around May 2006, a friend of mine recruited me to go back to work as an independent contractor at a rate of $90 an hour. The contract work would only last about 6 months but I would make as much money in those 6 months as I would have made in a year at the full-time position I was currently in. When I approached my current manager to let him know of the job offer, he did not want me to leave but couldn't promote me or give me any type of significant pay raise. My wife and I mulled over the offer and ultimately decided it was too good to pass up. In June 2006, I gave my 2-week notice and went back to work as an independent contractor making $90 an hour.
During those last 2 weeks, most people would have probably done the minimal and slacked off until the end. I did everything to ensure a smooth transition of the work I was doing. Even though I left, it was on good terms with my former manager and we kept in touch.
One day while having lunch with him, he mentioned that a colleague was leaving and a management position was opening up and asked if I was interested in coming back. This was about 5 months into my contract position and I knew the contract gig would be coming to an end soon. I told him I was interested, we started talking about me potentially coming back to work but this time, in a management position.
After some back and forth negotiations, we came to terms and a month later (January 2007), I returned to my former employer. I was now a manager, had several direct reports, and was making $112.5K plus an annual bonus. I stayed there for 9.5 years during which time the company was purchased by another company. Also, I was promoted once and ended up leaving with a final annual salary of $130.5K plus annual bonus.
When the company was purchased in March 2009, nothing really changed for our group. It was business as usual except that they had one perk that was unusual at the time. The perk was the ability to work from home. I figured this meant I could move back to Missouri where both my and my wife's parents and siblings lived and work remotely from there.
However, this would require my wife to quit working. At the time, she was working in the oil industry and making $75K a year working part-time (3 days a week) and raising our 2 boys.
My wife and I discussed the pros and cons and decided being closer to family was more important than money. I approached my manager about this. He was hesitant, but not because of my work ethic. He knew from working with me, that I had an excellent work ethic. His concerns were more about the managerial side of things with me working remotely and keeping up with my direct reports.
He approved the request for me to work remotely on two conditions. One, I had to relinquish the management position and two, I had to take a pay cut (I can't remember what the pay cut was). In the end, I gave up the management position but my pay was never cut. I don't know why but I never questioned that. In September 2009, we moved back to Missouri and I started working remotely for the company until July 2016.
During the nearly 7 years working remote, I would travel to Texas for a week at a time, three to four times a year as needed. In that time, I never received anything other than a rating of excellent on my performance reviews. But in the end, it didn't matter. A mandate came down from the CTO/COO that the benefit of working remotely was going away. Everyone had to return to their main office. I was left with three options:
I could start travelling to Texas on a weekly basis like what I did in my consulting days where I would leave Sunday night/Monday morning and return Thursday evening/Friday. I would have to pay for my flights to/from, find a place to live and a car to drive while I was down there during the week and pay for it all out of my own pocket. I would also be a weekend father/husband.
We could put our house up for sale and move back to Texas. My wife and I discussed this option and realized we didn't want to uproot our kids and our lives, so this option was out of the question.
I could look for a new job locally.
We decided on option 3. I updated my resume and started looking for a new job. I knew that salaries in Missouri were lower than in Texas but I didn't realize how much lower for my line of work. I knew that for my line of work, I was being paid very well but boy was I shocked at the pay difference. Jobs in Missouri were paying between $85K to $100K for the same type of work.
I seriously contemplated option 1 as even with the expense of travelling weekly, place to stay and car, I'd still make more money than taking the pay cut in a new job. However, I knew that the weekly travels would have a toll on me and being away all week and having my wife take care of everything at home would have a toll on her. Ultimately, I took a job locally. Taking into account the annual bonus and salary difference, I was making about $45K less.
As luck would have it though, I didn't have to resign. My manager worked it out so that I could be part of a lay off group. What this meant was I would be eligible for a severance package which amounted to 2 weeks of pay for every year of service. For me, this would be 22 weeks of pay plus any accumulated vacation time. We saved all of that severance and vacation time money. After my last day there, I took no time off and immediately started my new job the very next day.
Forward to August 2022, I am still with the same company, starting my 7th year. I began with an annual salary of $97K and now make $122K. My salary is still lower than what I was making at my last company 6 years ago, but since we never spend more than we make, our lifestyle hasn't changed much. The only drawback is we haven't been able to save as much as we had before.
What tips do you have for others who want to grow their career-related income?
Find a mentor, someone who is willing to sit with you to discuss their career growth and how they got to where they are. Someone who'll help you set a career path to achieve that goal.
Be the hardest worker in the room. Be the first to raise your hand when others need help or when there are outstanding tasks that you can help with, either from co-workers or management. Always remember that co-workers are just as important, if not more so, to your career growth than those in management. Co-workers can one day become your direct reports or allies/supporters and if they respect you, will go out of their way to help you get tasks done.
No matter what position you attain, always have respect for everyone, no matter what they do for a living.
What's your work-life balance look like?
My work-life balance is great now! Once I realized we were financially independent, I stopped sweating over the small stuff. Now, I rarely work over 40 hours a week. If I work more than 40, it's because I'm willing to go out of my way to get something done for a manager I respect.
I don't participate in training unless it's for a class on a subject that piques my interest. Previously, I would sign up for training because it was expected, it made me more marketable (aka billable), or it looked good on my performance reviews. These training courses are always in addition to my normal 40 billable hours and are scheduled in the evenings on my own time.
Now, I just do my work and go home. No more trying to impress the boss, looking for that next promotion, or gunning for that next big pay raise.
Do you have any sources of income besides your career? If so, can you list them, give us a feel for how much you earn with each, and offer some insight into how you developed them?
In 2010, after having just moved back to Missouri, my dad suggested that we buy an apartment building to rent out. At the time, I was the only one working as my wife stayed home to raise our boys. He figured if I bought a couple of 4-unit buildings, it would provide us an additional source of income should I ever lose my job for whatever reason. So, in March 2010, we found and bought a 4-unit apartment building. We kept it for a little over 11 years and sold it in April of 2021. We probably averaged about $1K a month over the course of those 11 years after paying the mortgage, utilities, taxes, insurance and maintenance.
Once our kids started elementary school, my wife went back to work. She found work as a substitute teacher and as an adjunct professor at a local community college. The pay for both wasn't great (combined was probably about $10K – $12K a year) but it helped get her foot in the door for future full-time employment. After doing both for a couple of years, a full-time position opened up at the college. She applied, got hired and is now entering her 4th year there as a full-time associate professor making $52.7K a year.
We have dividends and long-term capital gains in all of our various mutual fund accounts which all get reinvested. Last year these dividends and LTCGs were about $106K.
We also have some personal loans to family that pay about $950 per month. Now, before you guys say anything, I already know what you are thinking. Lending money to family can end badly. You run the risks of not getting paid back and because of that, ruining the relationship as well. My wife was never fully on-board with the idea but she reluctantly agreed. I knew of the potential consequences, but did so anyway.
Finally, I have a very small pension with my prior employer that pays about $1K a year. I could have taken a lump sum worth about $17.5K at the time, but decided not to and took a pension for life instead. I wish I had taken the lump sum and invested it myself. Oh well, hindsight is always 20/20.
Those are our main sources of income. I used to spend about 4 weeks in the summer working at a fireworks stand because I enjoy shooting off fireworks but am too cheap to buy them. It makes me feel like I'm lighting my money on fire. So, I would get paid to work at a stand and get free fireworks. That seemed like a win-win. I did that from 2015 to 2020. Each year, the free fireworks would get less and less until it wasn't worth my time anymore, so I stopped.
——————————–
Wow! What a great story so far, huh?
To see the rest of the story, click here and read part 2.