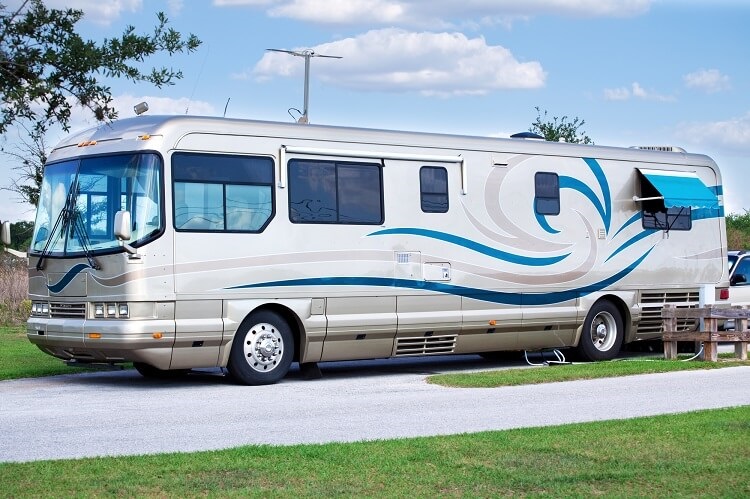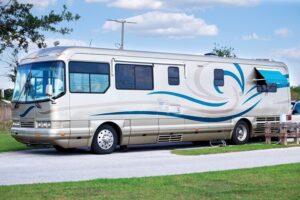 Here's our latest interview with a millionaire as we seek to learn from those who have grown their wealth to high heights.
If you'd like to be considered for an interview, drop me a note and we can chat about specifics.
This interview took place in August.
This is part 2 of the interview. If you missed the first part, check out Millionaire Interview 348 to catch up.
My questions are in bold italics and their responses follow in black.
Let's get started…
SAVE
What is your annual spending?
I track all of our expenses in Quicken.
For our family of 4, we spent a little over $67K in 2021.
I do not include federal or state taxes in this number.
What are the main categories (expenses) this spending breaks into?
Our main categories of spending are:
Food – 11K (Includes groceries & eating out)
Insurance – $10K (Includes home, auto, life, medical, vision, umbrella)
Mortgage – $8.6K (principal, interest)
Property Taxes – $6.6K (for our primary residence)
Household stuff – 5.6K (home maintenance, toiletries, HOA dues)
Vacation – $5.3K
Gifts – $4.7K
Cell Phones – $1.5K
Entertainment – $4.1K (internet and anything fun goes in here)
Utilities – $4K (electric, gas, water, sewer, trash)
Auto – $3.1K (Gas, Maintenance, Repairs)
Medical – $1.3K (Doctor co-pays, medicine, glasses/contacts)
Clothing – $1.2K
Do you have a budget? If so, how do you implement it?
For monthly budgeting, we use an app called EveryDollar. I put in all our income sources and decide how much goes into our brokerage first, then the rest goes into all the various categories so that every dollar has a job. The first time using this app, I used the data from Quicken to get an idea of what we spent in the prior 12 months for that category and created the initial monthly budget from that info. My wife and I then sat down to discuss and update the budgets of the various categories accordingly based on if we thought they were too low or too high.
As we spend money during the month, we enter those into the app and it subtracts from the budgeted amount. Since it's an app, we can both add expenses from our phones, as soon as we spend money. I monitor it daily to ensure we don't go over any category but if we do, see what category we can 'steal' from to move additional funds over. If a category keeps going over budget over multiple months, we discuss whether or not we want to increase that budget or do less of whatever that category is.
What percentage of your gross income do you save and how has that changed over time?
Our savings rate used to be around 25% or so. Ever since we discovered the fire movement, I've ramped up the savings rate. Currently, we probably save around 45% of our gross income. That includes maxing out my 401K, my wife's public school retirement account and Roth IRAs for each of us.
We also automatically invest $1500 into our brokerage account every two weeks.
Anything that is left after budgeting our monthly expenses, goes into our emergency fund. When the emergency fund gets too high, then I transfer a set amount into the brokerage. My aim is to keep 2-3 years in the emergency fund.
We also put $250 a month into a 529 account for the kids.
What's your best tip for saving (accumulating) money?
Set it up to automatically deduct from your checking account into Vanguard/Fidelity mutual funds or wherever else you have a brokerage account.
Always pay yourself first. The younger you are, the more compounding works to your advantage as long as you are investing that money you are saving into a total stock market fund or something similar.
Use a budgeting tool that gives every dollar a job, that way, as you spend money, you know exactly where your money is going and how much is left.
What's your best tip for spending less money?
On big purchases, think whether the item is a want or need. If truly a need, then get it if you can afford to pay cash for it. If it's a want, then think it over for a couple of days before you buy it. If you really still want it 3 days later, then maybe it's ok to purchase it.
Also, when you spend money, especially on big purchases, you have to think to yourself 'is it really worth it?' based on how much time/effort you had to spend working to attain that money. Or how much would that money be worth 30 years from now if you didn't spend it on said purchase but you invested it instead.
What is your favorite thing to spend money on/your secret splurge?
I do like to buy the occasional new toy/gadget.
My recent splurge was on a new e-bike but my favorite thing to spend money on is going on vacations and having fun with my family.
INVEST
What is your investment philosophy/plan?
I'm mostly a buy and hold investor. The only 'play' money that I have is an old SEP-IRA from my days as an independent contractor where I buy/sell stock to scratch my itch.
Our retirement accounts are all in mutual funds that lean more towards the aggressive side of investing.
Our brokerage account is also in mutual funds but is not invested as aggressively as the retirement accounts.
What has been your best investment?
Everyone says this so maybe I need to as well. Marrying my wife is probably my best investment. She's more of the saver than I am and never wants for anything except to be able to go on vacations. She's never really cared about material things. We don't argue much about money so having a life partner that is in agreement with you on what's important in life makes a huge difference. She gives me free reign on the investing side of things to do what I think is best for our family. I just mention to her if I make any big moves and she just nods her head.
If we are talking strictly based on percent, I'd probably have to say the rental property. We bought it for about $195K and put 20% down, so probably averaged about a 20% yearly return over the 11-year period that we owned it.
What has been your worst investment?
There are two things that come to mind in regards to our worst investment.
The first would be going on our honeymoon in Hawaii and getting roped into buying a $25K timeshare. We used it once or twice I think and rented it out a couple of times while we owned it. We sold it 5 ½ years later for $6K. In total, we lost over $20K if you factor in the yearly always increasing maintenance fees. My wife and I still kick ourselves for getting suckered like that.
The second one, I discuss below in the road bumps question. This one hurt us much more financially but for whatever reason, the timeshare one bothers me more.
What's been your overall return?
I estimate it's roughly 10-12%.
How often do you monitor/review your portfolio?
I use Personal Capital to monitor our portfolio on a daily basis.
NET WORTH
How did you accumulate your net worth?
We did not inherit anything. I started out making $43K a year with my BS degree and making upwards of $150K a year at my highest. My wife started out making in the mid-$50K range and went on to making low 6 figures before she went part-time.
Yes, our degrees have provided us with the means to make a good living but that is only 1/3 of the equation. Another 1/3 of the equation, is just common-sense knowledge of knowing not to spend every dollar you make. The last 1/3 is knowing whatever money you didn't spend should be invested for growth.
Most of our friends make more money than we do, at least, based on their bigger homes, nicer cars, boats, 2nd homes, etc. that they 'own', that's what it looks like on the surface. The only problem is that they have to keep working just to pay for all that stuff. Do we get jealous or envious when we see the latest SUV in their driveway or that they have gone to their lake house for the weekend? I'm not going to lie, yes, there is some jealously or envy. I'm human. Ultimately for us, instead of spending money on a bigger house, beach house, boat or whatever, we spent it on buying mutual funds.
What would you say is your greatest strength in the ESI wealth-building model (Earn, Save or Invest) and why would you say it's tops?
From my perspective, I think that Save and Invest go hand-in-hand.
Once we had our emergency fund saved up, everything else just gets invested. It was just the next logical step.
If I had to choose, I would lean towards the Save as being our greatest strength. If we didn't have the strength to save, there would be nothing to invest.
What road bumps did you face along the way to becoming a millionaire and how did you handle them?
I don't really recall any road bumps along the way to becoming a millionaire. Like I said earlier, it was just a matter of spending less than we made and knowing to invest the rest.
Aside from the timeshare fiasco, the only bump per se was my fetish for cars in my late 20s and most of my 30s. If we would have invested the money rather than using it for down payments or monthly payments on those cars, we'd likely have several hundred thousand more in our brokerage account, not to mention the depreciation I took on those cars selling them when I did.
What are you currently doing to maintain/grow your net worth?
My wife and I still work full time. I continue to put the maximum amount in my 401K. My wife continues to fully fund her public-school retirement fund.
We continue to put $1500 every two weeks into our brokerage account. We also front load our Roth IRAs each year. This is only our 4th year doing so and I wish we had started this sooner but it is what it is.
We also put $250 every month into the 529 for our sons.
Do you have a target net worth you are trying to attain?
Not really. I used to think $5M but that's just an arbitrary number.
If I use the 25x annual spend, we've already hit the target. We've technically hit our target using a safer 3% withdrawal rate. My biggest issue is most of our money is in retirement accounts, which is somewhat difficult (although not impossible) to get to without paying a penalty.
So now, we just put as much as we can into our brokerage account to build it up so that we have at least 5 years of living expenses once we fully retire and can start the Roth conversion ladder.
How old were you when you made your first million and have you had any significant behavior shifts since then?
According to Quicken, we passed $1M in 2018 (so I was 44). We hit $2M in 2020.
It took so long to get to that first $1M and that's probably due to my behavior and car fetish. My behavior has shifted in the opposite direction and that may be why it only took 2 years to hit $2M. That and a great bull market!
What money mistakes have you made along the way that others can learn from?
People in the fire community would be ashamed of me. I'm almost too embarrassed to admit this money mistake but here goes.
When I was younger (late 20s, most of my 30s), it was cars, cars, cars. That is by far the biggest money mistake of my life. In my 48 years on this earth, I've owned at least 20 cars/trucks/SUVs! I've been driving since I was 16, so in the 32 years of driving, I've owned a different vehicle roughly every 18 months. I've wasted a lot of money on buying, selling and trading in cars. What's worse, most of these were new cars!!
My advice to everyone, buy a car within your means and drive it into the ground. Within your means is subjective, I know. But IMHO, it means that if you can't pay cash for your car, you technically can't afford it. If you absolutely must get a loan, shoot for a minimum of 20% down, monthly payments no more than 10% of your monthly take home pay and a term of no more than 3 years.
Timeshare – I mentioned this money mistake earlier. Although not as bad as my car fetish, this one still bugs me. I consider myself a pretty smart guy and still can't believe I got swindled into buying one. Even worse, my wife can't believe she agreed to it either, especially since she is usually the voice of reason.
What advice do you have for ESI Money readers on how to become wealthy?
Get a good paying job and learn to live within your means — below your means is even better.
Whatever money you save, invest for the long term. That is the key! Without investing the money you save, rarely will you ever become wealthy.
The easiest way, with minimal effort, is to invest in a total stock index fund and make it automatic. Invest when the market is up, invest when the market is down. Slow and steady wins the race but remember to enjoy your life along the way as well. It's ok to enjoy your good fortune, just don't go crazy!
FUTURE
What are your plans for the future regarding lifestyle?
At 48 & 47 respectively, I believe that our net worth makes us financially independent and we could both retire if we wanted to. I keep contemplating retirement now but our kids are in 8th and 11th grade, so we can't travel or do much during the school year. I'm not even sure what I would do with my free time if I retired, therefore I continue to work.
Also, our oldest has 2 more years before graduating high school and our youngest has 5 more years to go. Both will likely attend college and we know how much that costs. Although we will not pay for all of it, we'd like to help cover some of those costs so that they are not starting out with six figures in debt.
My wife has another 2 years to go to reach her 5-year minimum requirement and qualify for retirement benefits, which would include a pension. The amount of this pension would depend on how long she stays employed.
For me, as long as work isn't too stressful and remains interesting, I'll continue full-time employment, fund the retirement and brokerage accounts and continue putting money into our kids 529 plan. Put it this way, if I were laid off or terminated, I wouldn't be updating my resume and out looking for another job.
What are your retirement plans?
Financially, we plan on using some variation of the bucket strategy to fund our lives in retirement.
Regarding retirement plan activities, once the kids are both in college, we have thought about purchasing a lake house and having it as our home base when not travelling. Of course, we would prefer that we sell our primary residence first so we could use the proceeds to buy the lake house but if the right one became available, we would jump on it. This would mean needing a boat because how can you have a lake house without a boat??
One of our bucket list items is to visit all the national parks. We've thought of buying an RV and spending a year travelling from one national park to another. But buying an RV isn't cheap so maybe we'll spend a year just driving from park to park in our SUV instead.
There are countless countries we would like to visit as well.
Are there any issues in retirement that concern you? If so, how are you planning to address them?
Like most everyone else, my biggest concern is probably medical insurance.
I'm hoping that we will qualify for subsidies due to low to no earned income, so this won't be a huge factor but you never know.
MISCELLANEOUS
How did you learn about finances and at what age did it "click"?
My family wasn't wealthy by any means and we lived an average middle class lifestyle. Growing up, my parents didn't believe in giving an allowance. We got money on birthdays, Christmases, A's on report cards, etc. and I always saved the money I got. When I started working, I'd mostly save that money as well.
For me, basic finances clicked at a young age probably because I knew my family wasn't wealthy. If I wanted something, I knew I had to save up my own money to get it. By the time I saved up enough money to get something I wanted, I no longer wanted it as much.
No one ever really taught me anything about finance. I mostly learned everything on my own. Take credit card spending for example. It didn't make sense to me to charge something if I didn't actually have the cash in the bank to cover it. Why would I want to pay 24% interest? This wasn't something someone needed to explain to me. I just knew. If I only had $100, why would I ever think I could go spend $125? To be perfectly honest, it just seemed like common-sense stuff to me.
When I got my first job out of college, my dad told me to make sure I put money in my 401k for retirement. I read over all the benefits information about lowering taxes, getting the company match and immediately put in 15%, which was the max allowed at the time. That was when I started to learn about investing.
Who inspired you to excel in life? Who are your heroes?
My parents inspired me to excel because I saw how hard they worked all their lives. The multiple jobs they had to work to ensure we had the essentials.
My hero would be my dad because he planted the seed for me regarding investing for retirement. He also showed me that it didn't matter what job you did or position you held. No job was beneath him so long as it provided a shelter over his family and food on the table.
Do you have any favorite money books you like/recommend? If so, can you share with us your top three and why you like them?
The Simple Path to Wealth by JL Collins.
The advice he provides is so simple as well as the explanations for why. You can't go wrong with this book.
Do you give to charity? Why or why not? If you do, what percent of time/money do you give?
We do give to charity but not much.
I'm somewhat embarrassed by this but the reason (at least for us) is that I don't believe all charities spend the money that they receive wisely.
Case in point, I used to give to the United Way, as a deduction straight from my paycheck. I got angry when I found out that the CEO makes a base salary of $550K a year and had total compensation of over $1.5M a year. That is ridiculous and uncalled for from a non-profit. Others may have different opinions on this but that is my take.
Other than that, I just haven't found the time to do more research into charities that hold a special meaning to me.
Do you plan to leave an inheritance for your heirs (how do you plan to distribute your wealth at your death)? What are your reasons behind this plan?
That depends on our sons. Our current plan is to leave whatever funds are left to be split 50/50 between them so long as they are smart with their own money (earning, saving and investing). We'd like to see them work hard and be successful on their own, then we'd feel good about leaving them an inheritance. Why would we give them our money if they can't manage their own finances?
While we are alive, we'd like to do what we can to give our kids a leg up but the last thing we would want is for them to feel entitled to everything we have. I'd feel better giving them monetary gifts to help buy a home or pay off school debt or whatever the case may be if I knew they were doing well on their own, meaning they are not living paycheck to paycheck or worse, living above their means.
It's funny how that works. I'm more likely to help out my kids if they are successful than to help out my kids if they are not successful. This is because my wife and I have tried to give them every opportunity to succeed while they are growing up. We have provided them guidance, advice and life lessons along the way to steer them in the right direction and make good decisions, whether that be financial or otherwise. If they go down the wrong path, that is their choice but it won't be our money to use.