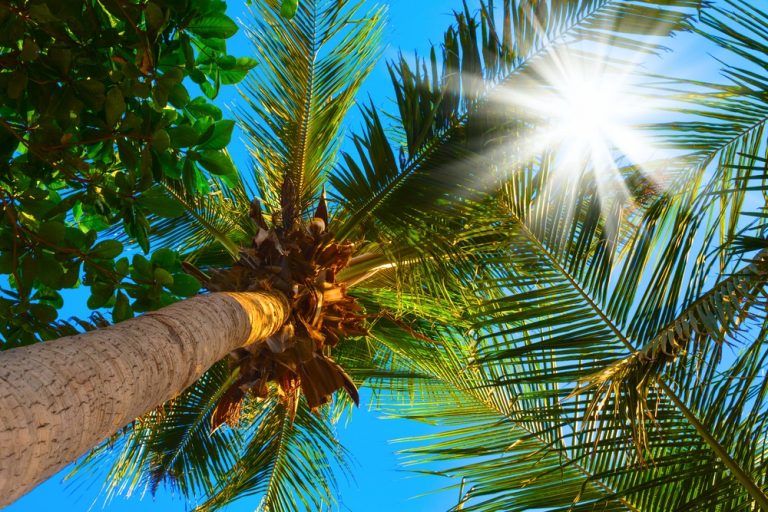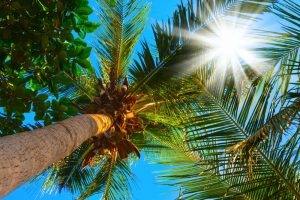 Here's our latest interview with a millionaire as we seek to learn from those who have grown their wealth to high heights.
If you'd like to be considered for an interview, drop me a note and we can chat about specifics.
This interview's guest is Mr. Shirts who writes at Stop Ironing Shirts, he goes into nice detail about growing a network and how he increased his income as a white collar professional.
My questions are in bold italics and his responses follow in black.
Let's get started…
How old are you (and spouse if applicable, plus how long you've been married)?
We're both 35! I technically married an older woman, but only by three months.
We met at eighteen, married at 22, and have been happily together since.
She was an acquaintance of my ex-girlfriend and we were an early adopter of "Internet dating" using AOL Instant Messenger with our colleges being eight miles apart.
Do you have kids/family?
Not yet…we're working on that.
What area of the country do you live in (and urban or rural)?
We live in Texas currently.
We've lived in both rural and urban areas with my job (4 total locations) and prefer the urban environment. It's a lot better for my career and earning potential to live an urban area, even when accounting for the higher cost of living/housing costs.
What is your current net worth?
As of this writing (November 2017), it is $1,452,000.
What are the main assets that make up your net worth (stocks, real estate, business, home, retirement accounts, etc.) and any debt that offsets part of these?
We are pretty basic in the composition of our net worth:
Taxable Accounts: $255,000
Retirement Accounts: $1,016,000
Others (Vehicles): $7,000
House: $174,000 ($650,000 house, $476,000 owed)
Contributing the maximum to every plan available does pay off over time.
What is your job?
I work in banking, specifically for a regional bank making loans to privately held businesses.
I now lead a team of nine people and have been doing that for the past three years.
My wife took a career-break from being a veterinarian which has turned into early retirement. (Editor's note: I've always wondered if we'd see someone create VetOnFire.com).
What is your annual income?
It can vary a little year to year with performance bonuses and stock awards (and their vesting schedule), for 2017 it should come in around $250,000.
How did you grow your income so high?
This question is why I was really excited to see this interview series and wanted to chime in. I think there's a lot people can learn from my journey.
In an employment environment where people seem to jump companies every three years (and many career bloggers encourage it), I chose to stay with the same company out of college and still work for them today.
Instead of jumping companies, I chose to be geographically mobile and figure out who the really smart people are in my company and befriend them. I didn't befriend them as being "that guy" on the golf course or going out drinking until all hours of the night, I would ask them for their advice, act on it, then show appreciation. It's not difficult.
Three years into my career I knew (and was advised) that I needed to get to an urban environment to learn, so one of these mentors connected me with a great boss. I worked there for seven years and then followed another up and coming leader in the company for another geographic move. (He has since been promoted to one of the top eight positions in a fortune 500 company).
There were specifically two inflection points in my compensation, I surpassed five years of experience and became incrementally productive as a lender/banker for my company (and clients) and was rewarded.
Quality, productive commercial bankers earn $125,000 – $200,000/year. It's a skill that takes five or more years to learn and you have to be both analytical, solve problems, and sell.
I liken the first five years of this job out of college to a physician's degree and residency, except without the student loan debt. My hours were long but I worked hard and learned! Fortunately and unfortunately, there are a lot of lazy people in this industry. The person who comes in early and stays late in their 20s gets noticed quickly if with the right leaders.
I also found out that entrepreneurs really value seeing their "banker" hustle as hard as they hustled in building their business. Who wants to leave someone a message six times for them to call you back? I figured out an entrepreneur respected that, returned my call, and wanted to do business with me before I ever walked in the door.
It turned out clients had the same perspective of my industry as I did, lazy. This got my compensation up in my late 20s and afforded me a leadership opportunity at 31.
Now I'm almost four years into leadership and it's added another $100,000 to my total compensation.
If I say in my current role, compensation starts flattening out between $300,000 and $350,000. That's a heck of a living for a business degree from a low-level state college.
What is your main source of income?
Our income is primarily from my job and we've received zero inheritance. I don't view it as income, but we've been happy to see our portfolio stacking on an extra $80,000 to $120,000 in investment gains over the past four years.
We didn't go into 2009 with much of a nest egg, but it was nice to see our incomes accelerate and we invested the difference at the market bottom.
What is your annual spending and what are the main expenses you have?
We've never been huge spenders on "lifestyle".
I was lucky to read the Millionaire Next Door early in my life. We aren't misers, I own a truck, we have cable television, and we take nice trips and like going to live sporting events.
Our current expenses look like $2,000/mo plus housing and travel.
We have a 10 and 15 year old paid for car. I also got mileage reimbursement as part of my job when I drove more to see clients, which nicely offset the cost of car ownership.
I say $2,000/mo plus housing because we had to start looking at it that way with my last geographic move. I really hate commuting, so we choose to live in a small house on a very expensive piece of dirt with high property taxes. Our current mortgage payment with escrows is $3,725/mo, with $1250 of that being the property tax escrow.
In exchange my commute is less than 10 minutes and I get to read/write with a cup of coffee in the morning instead of being stuck in horrible traffic.
How did you accumulate your net worth?
We spent the first three years of my career in a small town and nearly broke, with me earning an entry level, rural banker's salary and my wife in veterinary school.
We got by, I carried all the living expenses and used student loan debt for school. School was tough and we wanted "stuff", but looking back we had fun.
When we moved and both started working, our lifestyle inflated with a new car, house, but we didn't stretch ourselves significantly.
I would say to start, we did the basics, didn't borrow too much, still contributed to get the match in retirement accounts, be reasonable on spending (even though we spent hard on vacations and eating out).
2009 was a real shock to us, my wife's employer started experiencing money challenges and I worked in banking and saw layoffs of my peers at other banks. We realized this nice slow and steady path could in the words of the great 1980s philosopher Mike Tyson "get punched in the face". (You know, everyone has a plan until they get punched in the face). We had roughly a $100,000 net worth (made up mostly of a housing gain plus my 401k) earned $120,000 combined, but were spending a bunch of money going into 2009.
The year turned out okay, my wife was able to move employers, got a nice pay increase and shorter commute, then my income really accelerated and we never spent more money. We also started figuring out that neither of us might want to do these jobs into our 50s. We took our first trip to Hawaii and said "it'd be nice really not to have to go back to work". At that point we were focused on saving and investing, then add finding MMM in 2012 and we realized it was much closer than we thought.
The biggest piece(s) of advice I have is:
Save $100,000 to $200,000 outside of retirement accounts. Early on I missed on a number of investment options (residential rental real estate) because of my fear of lack of liquidity. There were also no borrowing options really available in 2009. Now I find myself making long-term decisions and it removes the psychology of "I can't afford this" and moves it to "I choose not to buy this".
Utilize all of your tax advantaged options. This is more than just maximize the 401k. Depending on your industry, it's also worth finding an employer with a deferred compensation/457 plan. Utilize your Roth IRAs early because you'll probably out-earn them. Fully fund an HSA. Thanks to the pre-tax cushion we now have above, we defer 40%+ of my salary + bonus into pre-tax accounts.
What money mistakes have you made along the way that others can learn from (or something you'd do differently)?
I've made the laundry list of errors that would make personal finance experts cringe, but we've just managed to out-earn those early errors and avoid getting trapped.
I bought a new truck and 2800 sqft house at 25, signed up for a painful commute, spent thousands of hours analyzing individual stocks to only meet the market's return, and panicked and slowed investing new money and instead paid down 2-4% fixed rate debt in 2009.
We missed out on a once in a lifetime real estate investing opportunity in suburban Atlanta where we lived from 2009-2012 and I worked close enough in that business to know it was a deal, we were just weak and valued security over risk.
I'll chime in one lesson from my wife: Be very careful which professional degree you pursue and look into the income potential carefully.
She always wanted to be a veterinarian, but also enjoyed earning/saving money. The economics of that profession are very tough (at the time it was 8 years of education for a $55,000 starting salary) and you're usually working for an entrepreneur with their own money challenges. You need to be an owner in that profession to be rewarded appropriately compared to the time spent in school. We had to make a decision five years into her career if we wanted to borrow a significant sum of money and start a practice or if she was going to be the secondary source of income and be geographically mobile. She chose the latter and it's worked out okay.
What have you learned in the process of becoming wealthy that others can learn from?
"Wealthy" to me is more about the money, wealthy to me is being able to provide significant value to your employer or clients while enjoying what you do.
I can't say enough about the value of developing a "professional network".
It doesn't matter what your profession is, develop the network. Keep a spreadsheet of the people that you know and like and when the last time you talked to them is. You never know when those relationships will return value, but most of them will.
Stay in touch with former co-workers, social media and text messaging makes this so much easier than a phone call, especially if you're a natural introvert like me. Pick up a copy of Dale Carnegie's classic book and learn how to take an interest in other people.
This is also not a short-term gain, you won't get value out of a network in the first six months and some may take five years to provide value, just stay in touch. Staying in touch with someone develops trust and people only approach people they trust with opportunities. You trust people who call you just to catch up and see how you're doing, not the people who only call when they need something.
One example I'll use is a local photographer. He is charming, personable, and decided to completely ingrain himself in a local city. He showed up to every Chamber of Commerce event, was always willing to volunteer on fund raising, consistently got coffee with a different person 3-4 days per week, and started making introductions connecting people inside his network.
In exchange, whenever there is a photography need, he's now the first name that comes to mind. He also does photography for not for profits, but is sure to negotiate an in-kind benefit in exchange and provide that to one of his paying clients (ie – If he's doing photography for a black-tie event, or golf tournament, he'll ask two tickets in exchange for his fee then give those tickets to his best clients, who he then sees that night).
Here is a photographer, a profession that has nearly been replaced with the iphone, living out his dream every day and who's generally friends with all the people he's interacting with daily. To me, that is a "wealthy" individual and he did it all through his professional network.
What are you currently doing to maintain/grow your net worth?
We are boring investors and have slowly converted all of our investments into low cost index investing and are adding some bonds and REITs to our asset allocation to buffer a little against the next downturn since preserving capital is becoming as important as growing. My income level affords us the ability to save a significant amount of money each year.
Do you have a target net worth you are trying to attain?
Our target has always been $1,200,000 in investment accounts plus a free and clear house into retirement.
We're basically there other than figuring out where we want to live in retirement and the quandary that is health insurance. I also have the backstop of a small pension that I can start drawing at 55 (just over 19 years away, $1,200/mo not inflation adjusted).
We've always talked about living in Hawaii — that would require getting our net worth closer to $2,000,000 due to housing costs.
We will likely just utilize the excess to support charitable causes and we already have a donor advised fund. We can't see a reason we need/want to have our net worth grow over $2,000,000, especially with a pension backstop. We plan on giving away earnings above that number.
What are your plans for the future regarding lifestyle?
We are close to early retirement, based on how my compensation is structured 40%+ of my income is paid out in the first quarter of each year then I earn an additional year of pension service in the second quarter of each year. This means March or June each year are when we should retire. It may be 2018, but more than likely it'll be 2019 before I pull the plug. I am generally enjoying what I'm doing each day, but would like to have more time off and longer vacations. We don't have kids yet, but I've said to myself if it that happens I won't be an absentee parent due to work.
When I declare early retirement, at a minimum I'll tell my network I'm taking a career break and spend six to eighteen months off deciding what I really want to do. I know there will be some interesting opportunities for my skill set and through my network. I love the game of business, I enjoy developing people, I just don't enjoy it to the point that I want to continue doing it for 40-55 hours per week.
Is there any advice you have for ESI Money readers regarding wealth accumulation?
You must enjoy the journey and enjoy today. You never know when your life is going to change in an instant. Hug your spouse, hug your family, throw the tennis ball for your dog, and enjoy today. Go for a walk in the morning without music and take in the world.
We had the perfect "plan" in place, then we were working out at the gym and my wife suffered a rare and under researched spine injury that was disabling for the good part of a year. We were getting close to permanent disability and "mystery" chronic illness before the incredible team at Duke University were able to repair it after a number of failures elsewhere. She's not yet 100%, but we're attempting to enjoy each day and appreciate what we have.
This has also made us more charitable and realize there's more to life than just hitting a number and retiring early. I've worked hard to develop my "human capital" and can generate a lot of value for a company and be paid accordingly for that value. I can do a lot of good both family and charitable causes and it's tough to walk away from this level of earnings.