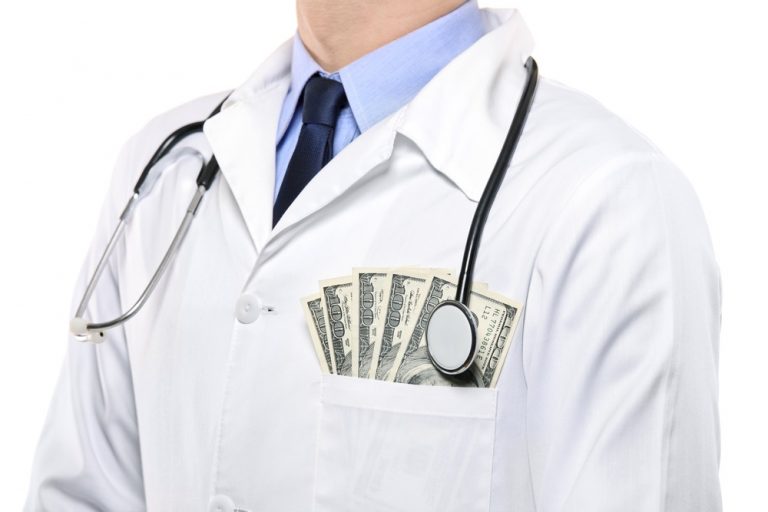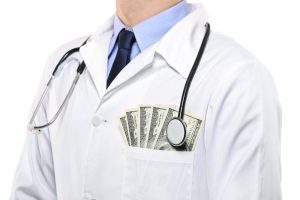 Here's our latest interview with a millionaire as we seek to learn from those who have grown their wealth to high heights.
If you'd like to be considered for an interview, drop me a note and we can chat about specifics.
Today's interview is with Doc G from Diverse FI.
My questions are in bold italics and his responses follow in black.
Let's get started…
OVERVIEW
How old are you (and spouse if applicable, plus how long you've been married)?
I am 44 years old and my wife is 42. We have been married 18 years.
Do you have kids/family (if so, how old are they)?
We have 2 kids: 13 and 10.
What area of the country do you live in (and urban or rural)?
We live in the suburbs of a Midwestern city.
What is your current net worth?
Depending on the day $6.3 to $6.5 million
What are the main assets that make up your net worth (stocks, real estate, business, home, retirement accounts, etc.) and any debt that offsets part of these?
Taxable stocks and bonds: $2 Million
Retirement Savings 401k X2, Roth IRA X 2, Traditional IRA x 2: $2 Million
Investment Real Estate: 4 Properties, no mortgages: $1.5 Million
Home ($850,000 with a $350,000 mortgage): $500,000
529 for 2 kids: $320,000
Owned Long-term care policy x 2: Cash Value $85,000
DAF Vanguard: $56,000
Cash: $60,000
EARN
What is your job?
I am a physician and own my own general internal medicine practice.
I am a medical director of a nursing home.
I am an assistant medical director of a hospice company.
I am an expert witness.
I also consult on training and teaching of nurses, nurse practitioners, and physician assistants.
My wife is a human resources executive
We are both landlords.
What is your annual income?
My Income: $600,000
My wife: $150,000
Rental Properties: $55,000 (Net)
Tell us about your income performance over time. What was the starting salary of your first job and how did it grow from there?
My first physician job, I was paid $120,000 a year. I worked extra hard and made $250,000 after a few years.
Eventually I decided to stop working for a medical group, and joined another physician in partnership. My salary increased to $400,000.
Finally, I started my own concierge practice and maxed out my compensation at $950,000 a year.
Since then, I have found the FI community and have started to pull back. I have purposely dropped some lucrative opportunities to enjoy life more.
My wife has been working at the same company for the last twenty years. She started at $40,000 a year and now makes $150,000.
What tips do you have for others who want to grow their income?
I think you have to innovate.
To go from X to 5X you must not be afraid to travel down multiple diverse avenues, not be afraid to fail, and most of all…never let someone tell you that you can't do something.
What's your work-life balance look like?
I answer phone calls 24 hours a day.
I see patients 6 days a week.
I begin work every weekday morning at 5:30 am and I get home most days by 2pm.
On Sunday I see patients before the children awake and return by 8:30 am.
I am almost always home when my kids return from school.
We generally eat dinner together as a family.
Most family time is interrupted by short phone calls lasting 30 seconds to 1 min from time to time.
My wife works more traditional 8am-5pm hours.
Do you have any sources of income besides your career? If so, can you list them, give us a feel for how much you earn with each, and offer some insight into how you developed them?
Our previously mentioned rental properties return about $55,000 a year.
SAVE
What is your annual spending?
We spend roughly $175,000 a year.
What are the main categories (expenses) this spending breaks into?
Here are the main expenditures:
Mortgage: $22K
Private School: $20K
Childcare: $25k
Charitable: $20K
Travel: $15K
Do you have a budget? If so, how do you implement it?
We do not budget but are very cognizant of how we spend money.
What percentage of your gross income do you save and how has that changed over time?
Even in the beginning of our careers, we always saved one of our salaries.
As our income has grown, we have begun to save 40-50% of after tax income.
What is your favorite thing to spend money on/your secret splurge?
Vacation. We go to Mexico often and have started taking trips with the kids to Europe.
Restaurants: We eat out at a nice restaurant once per week and then fast food (healthy) for lunches on the weekends.
INVEST
What is your investment philosophy/plan?
We adhere to the three-fund lazy portfolio and use Vanguard.
I fired my investment advisor because the allocation was too stock heavy and the ERs were too high on mutual funds.
We try to keep at least a third of our wealth in investment real estate (not reits).
What has been your best investment?
We bought a house for $400,000 in foreclosure. Fixed it up for $40,000. Rented it for 3 years (making $15000/yr) and then turned around and sold it for $705,000 without paying any realtor fees.
What has been your worst investment?
Our own home. Your home is not an investment!
What's been your overall return?
Generally our returns in the stock market for the last 10 years have been around 9-10% after accounting for my advisors AUM fee. I no longer have an advisor.
How often do you monitor/review your portfolio?
I monitor daily but change infrequently.
NET WORTH
How did you accumulate your net worth?
We have been very lucky.
I graduated medical school with no debt and we paid off my wife's college debt quickly. Thus, we were able to save a huge percentage of our incomes from the very start.
We generally live well below our means compared to others in our income category. We are frugal but willing to spend money on what we care about.
We also, very early in the game, got the real estate bug and took advantage of the downturn and bought a few properties in foreclosure.
What are you currently doing to maintain/grow your net worth?
We are generally slowing down and trying to focus less on income.
My wife will likely be retiring soon, and I expect to pull back from work quite a bit over the next few years.
Our goal is to make enough to cover our yearly expenses and never touch our investments.
Do you have a target net worth you are trying to attain?
Not really. Maybe 10 Million.
How old were you when you made your first million and have you had any significant behavior shifts since then?
My net worth probably crossed over a million sometime in my early thirties.
My behaviors have not changed much since then.
I have two kids now, and spend on them accordingly.
If you could rewind to when you first started out, what would you do differently?
I would have studied personal finance more and not hired a financial advisor.
If you had to give advice to ESI Money readers about how to become wealthy, what would it be?
Study and learn about personal finance when you are young.
Never outsource your money. No one will manage it as well as you.
FUTURE
What are your plans for the future regarding lifestyle?
My wife and I plan to slow down and work less, travel more, and enjoy the kids.
Are there any issues in retirement that concern you? If so, how are you planning to address them?
We are concerned about healthcare if my wife leaves her job.
MISCELLANEOUS
How did you learn about finances and at what age did it 'click'? Was it from family, books, forced to learn as wealth grew, etc.?
I grew up with an accountant and a businessman as parents. They owned multiple properties and ran a number of small businesses.
Do you give to charity? Why or why not? If you do, what percent of time/money do you give?
We try to give every year to my daughter's school and the ACLU.
Do you plan to leave an inheritance for your heirs (how do you plan to distribute your wealth at your death)? What are your reasons behind this plan?
I'm not sure. I will probably expect my kids to earn their own way and leave money to my grandchildren.