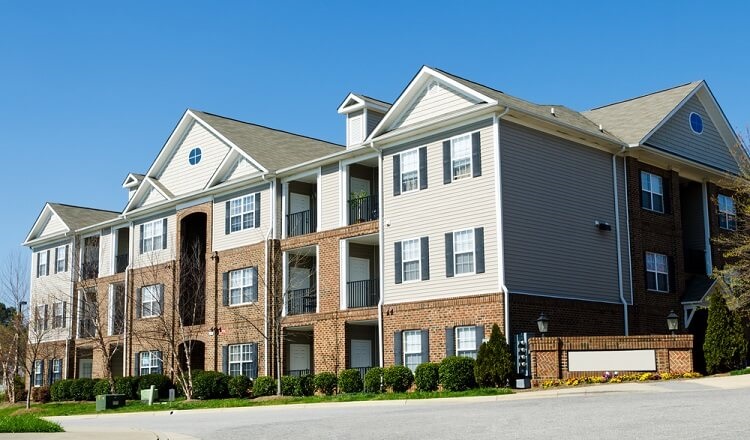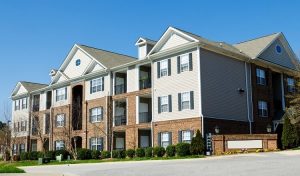 Here's our latest interview with a millionaire as we seek to learn from those who have grown their wealth to high heights.
If you'd like to be considered for an interview, drop me a note and we can chat about specifics.
My questions are in bold italics and his responses follow in black.
Let's get started…
OVERVIEW
How old are you (and spouse if applicable, plus how long you've been married)?
I am 44 and my wife is 38, we have been married for 3 years.
Do you have kids/family (if so, how old are they)?
No kids.
What area of the country do you live in (and urban or rural)?
I live in the Southwest. Rural.
What is your current net worth?
$6.5M as of May 2018
What are the main assets that make up your net worth (stocks, real estate, business, home, retirement accounts, etc.) and any debt that offsets part of these?
Cash: $500k
Home: $300k (own free and clear)
Apt Rental: $7.3M (with a mortgage of 3.1M)
Healthcare business: $1M
Pension/401k: $500K
EARN
What is your job?
I have 2 businesses and I spend a total of 7-10 hours a week running these 2 businesses.
I started a healthcare business about 14 years ago. I built my business in a way that it runs itself; I spend about 1 hour a day working on this business.
I also started investing in and managing multi-family apartments about 5 years ago. It is also set up to run by itself, but I do spend about 5 hours a week managing this second business.
What is your annual income?
I make $50k/month or $600k/year.
Tell us about your income performance over time. What was the starting salary of your first job and how did it grow from there?
My first job out of college was working as an IT support at a startup company during the 90s internet boom. I was making $15 an hour and was let go after just 4 months on the job.
I was never good at working for someone else, getting fired from all the jobs I ever had after I graduated from university – a total of 8 jobs to be exact. But I always learn something from each job I had. Looking back, I think getting fired from all the jobs is a blessing in disguise that made me the person I am today.
In 2002, I started my "one-man" trading company, but was forced to sell the business after big retailers such as Walmart began ordering in big bulk from the manufacturers directly, leaving the middlemen like myself with no margin and out of the market.
What tips do you have for others who want to grow their income?
Always have multiple income sources and learn to take calculated risks.
About 5 years ago, I saved up extra cash when my healthcare business started picking up. I decided to go into commercial real estate. I brought about 15 real estate related books, ranging from how to acquire a property to how to manage bad tenants. Within a month, I learned everything I could and became very knowledgeable in the multi-family rental business.
I found that the quickest way to learn something is just to pick up a book and read. Learn from the industry experts and other successful people so as to avoid making mistakes. I was also fortunate to have a good realtor who helped me acquire some properties that generate a good monthly income.
What's your work-life balance look like?
It's great! I spend no more than 10 hours a week working, and then spend the rest of my free time reading. I enjoy motivational books by great authors such as Tony Robbin, Brian Tracy, John Maxwell, and Tim Ferris. I also like business/management books by authors such as Napoleon Hill, Michael Gerber, and Martin Meadow.
I also plan my work around my vacations, where I take 6 domestic trips and 6 international trips every year. My goal is to visit 5+ new countries per year; I was fortunately able to do this in the past 6 years.
Do you have any sources of income besides your career? If so, can you list them, give us a feel for how much you earn with each, and offer some insight into how you developed them?
As mentioned above, I have a total of 2 business, a healthcare business, and an apartment rental business. The monthly income for each business is about 50/50, so $25k a month from each business.
As there are significant changes in the healthcare industry, I am not sure if my current healthcare business is sustainable. So, I would like to acquire at least one more rental property, so I can be comfortable selling my healthcare business in the future.
SAVE
What is your annual spending?
Personal Expense: $42,000 per year.
Trips: $45,000 per year (we take 6 domestic trips and 6 international trips per year)
What are the main categories (expenses) this spending breaks into?
Average Monthly Expense:
Food: $1,200
Gas: $200
Gym: $100
Misc: $300
Utilities: $500
Insurance: $1,200
Travel: $3,750
Do you have a budget? If so, how do you implement it?
I don't have a budget but I do watch what I spend. I use coupons whenever I eat out (it's quick as just do a quick Google search when I arrive at the restaurant). I always buy used cars; I shop at Walmart, Ross, Amazon, and even local Goodwill stores.
I always wear black T-shirts because it saves me the hassle of having to decide what to wear (learned that from Steve Jobs and Mark Zuckerburg). That also saves me money on clothing. My mentality is that a penny saved is a penny earned.
What percentage of your gross income do you save and how has that changed over time?
Currently, I put away 60-70% of my income. My goal is to save up enough money so I can leverage to buy another property.
Because my personal expenses have stayed the same the past 5-7 years, as my income goes up, the percent of money I save increases tremendously.
What is your favorite thing to spend money on/your secret splurge?
I love traveling, as mentioned above, I spend about $45k a year just on trips. I love going to a new country, learning about a new culture, meeting interesting people on my trips and, of course, the beautiful beaches!
My wife and I also love to eat! Anything from street food in Asia's night market to fine French cuisine at Beverly Hill's high end restaurants. For those foodies out there, try going to The Restaurant Week where you can save about 50-80% dining at some of the best and most expensive restaurants.
I spend a lot of money and time buying and reading books. Nothing gets me more excited than learning something new when I read. Learning and self-growth is the only way to live a fulfilled life.
Any type of new experience, either taking a cooking class, learning a new language, or playing a new sport like tennis. Anything different is good.
One thing I've learned about wealth and happiness is that, spending money on material things does nothing for me, but spending money on "new experience" or acquiring "new knowledge" make me feeling fulfilled and happy. It's funny, older I get, stronger I feel about this sentiment.
INVEST
What is your investment philosophy/plan?
Save up money as quickly as I can, then leverage that money to acquire new rental properties.
But I will only act when a good deal presents itself. Being patient is essential in the commercial real estate business.
Also, I think staying laser-focused on my niche and self-discipline is the key to my success.
What has been your best investment?
I bought a building for $700k and now it's worth about $1.5M after 3 years.
What has been your worst investment?
I tried investing in the stock market when I was in college, it was a nightmare.
I bought YHOO at $99 and was forced to sell due to a margin call when the stock hit $12 a share. I lost about $5,000, and that's a lot of money for a poor college student.
But I did learn from it, that investing in stocks is just not my thing; I should stick with what I am good at, which is buying and holding a rental property.
What's been your overall return?
Apartment rental business generates about 10% annual CAP, not including appreciation.
Healthcare business is about 30% annual ROI, not including the value of the business.
How often do you monitor/review your portfolio?
Don't have a stock portfolio, but I do monitor my net worth on an Excel file monthly.
NET WORTH
How did you accumulate your net worth?
I started the health care business about 14 years ago. It grew slowly in the beginning before it really picked up the last 5-8 years.
Then with the extra cash I saved, I started investing in rental properties about 5 years ago.
My advice to fellow ESI readers is that you will never get rich working for someone else, so find a way to start your own business as soon as possible. Maybe you can work for someone else for the first 3–5 years after you graduate from school, but the sooner you can start working for yourself, the better.
I was fortunate to have worked in a variety of industries (IT, retail, food servicing, trading, government, financial brokerage, healthcare), and even blessed to have been fired from all those jobs. The key is to always learn something from your jobs, and use your experience as a stepping stone to eventually start your own business.
As for the key to owning your own business, no matter what industry you are in, always create a "business system" or SOP, where the business is generating cash even when you are laying on the beach somewhere 3,000 miles away.
What road bumps did you face along the way to becoming a millionaire and how did you handle them?
Both businesses I have, I started from scratch. I did not know anything about either industry, nor did I know what I was doing at the beginning. I just pick up books and learn as much and as fast as I can, then just apply what I learn when I go to work the very next day.
Also, learning by doing is the only way to learn, so don't be afraid to fail, just get up and get back at it.
I have been fortunate to have good help along the way; my secret is to surround myself with people that are smarter than me or can execute a key component of the business better than me.
My motto on hiring staff is "hire slowly and fire quickly." I think I also learned that from a book I read.
What are you currently doing to maintain/grow your net worth?
Keep everything simple; I use the 80/20 principle to run my business.
For my healthcare business, my main job is to generate traffic through advertising and keep my employees happy with incentives, so the business can run smoothly even when I am away.
For my apartment rental business, the key is to automate repair requests and monthly rent collection.
Once again, for any business, the ability to create a business system where everything is automated is the key to being successful. You want to work smarter, not harder, so you can spent most of your time enjoying your wealth.
Do you have a target net worth you are trying to attain?
I would like to have a net worth of $7M by the end of this year. My "long-term" goal is $10M by the end of 2021.
How old were you when you made your first million and have you had any significant behavior shifts since then?
I made my first million when I was 37 back in 2011, then my net worth grew quickly once I started doing real estate in 2013.
As for the shift in behavior, I became more humble and more appreciative of what I have, as well as more considerate of others. I also learned to think before I speak. As I grow older, and hopefully wiser, I spend more time thinking and less time speaking.
What money mistakes have you made along the way that others can learn from?
I have made so many mistakes when it comes to investing:
Because of my Chinese American background, I was taught in an early age to put all my money in the bank and to stay away from "risky investments" such as stocks and real estates. I used to have money in the bank earning 0.01% interest without realizing I'm actually losing money having it there when I factor in inflation. I need to get money to work for me instead!
I used to think borrowing money to invest in real estate is risky and I should only buy when I have saved up all the money to buy. Only after I purchased my second building did I realized that taking a reasonable risk by borrowing money is necessary when investing.
I once invested in a biotech company; what a mistake! What do I know about biotech? Nothing! Why would I even invest in something I don't even know? I lost my shirt on that investment.
If you had to give advice to ESI Money readers about how to become wealthy, what would it be?
Finding the right person to marry might be the most important decision you have to make in your life; it can make or break you. My advice is to live with that person at least 5 years before you consider marrying him/her.
Put some emergency money away, then invest the rest. Have money work for you. Also, it's important to have multiple income sources.
The road to becoming a millionaire is challenging; you must be both mentally and physically fit. So, workout every day and always have a positive mindset. I have a morning routine, where I wake up at 5am every day, I would work out for at least 30 minutes, followed by meditation for 15 minutes to clear my head, then finish with reading a list of positive affirmation out loud. So, every day I would start the day full of energy and positivity, that put me ahead of everyone else to start the day. It's a great feeling and it really works!
If you have employees, train them yourself, pay them well so they will stick around, give them incentives so they will work harder and, most importantly, trust them by giving them full authority to do their jobs. That's the only way to run a successful business.
Read at least one book a week. Pick up an Amazon Kindle and take it with you wherever you go.
FUTURE
What are your plans for the future regarding lifestyle?
I am living a beautiful life right now, visiting new destinations, meeting new friends, and having full control of my time. I see my future lifestyle as exactly the same as I have right at this moment; no reason for that to change.
What are your retirement plans?
I live close to a retirement community and I have seen many seniors die within a year of their retirement. The logic is that they lost the reason to wake up every morning and they lost their purpose. I don't see myself "retiring" since I am basically living the retirement life at this moment.
As Tim Ferris stated in his book "4-hour workweek," "it's better to take many mini-retirement when you are young." And that's exactly what I am doing at age 44.
Are there any issues in retirement that concern you? If so, how are you planning to address them?
The rising cost of health insurance scares me. My wife and I's monthly health insurance premium has gone from $350 just 5 years ago to $1,200 today. I really envy my Canadian friends and Taiwanese friends that enjoy Universal Healthcare in their countries. Maybe I will consider moving there in the future.
MISCELLANEOUS
How did you learn about finances and at what age did it 'click'? Was it from family, books, forced to learn as wealth grew, etc.?
I read many books on how millionaires think. I found they all have the following in common: 1) Most of them own their own business, 2) They are frugal and really watch what they spend, 3) They wake up early and start their day in a gym. I decided that, if I want to be a millionaire, I have to do the same!
Who inspired you to excel in life? Who are your heroes?
I found many "imaginary mentors" in books and audio tapes. I grew up listening to Tony Robbin's audio tapes, and I still read Brian Tracy's books on business and motivation. I have learned a lot by reading, so I consider every single author of those books my mentors and I am forever grateful.
Do you give to charity? Why or why not? If you do, what percent of time/money do you give?
I have done volunteer work in the past, but I can always do more. I also would like to start donating to causes like finding a cure for cancer and PETA.
Do you plan to leave an inheritance for your heirs (how do you plan to distribute your wealth at your death)? What are your reasons behind this plan?
If I have kids in the future, I would not leave them with any money because I don't want to "rob" them of all the fun of making money! I will donate everything I have at my death, hopefully a long time from now.
One more thing I would like to add is that it's never too late for anyone to pursue their dreams.
Take me for example, I always wanted to fly an airplane when I was a kid, but I couldn't afford taking flight lessons. So, once I started making money, I decided to get into flying. I started taking lessons when I was 38 years old and, after 2.5 years and 130 flying hours, I got my private pilot license! It's a great feeling to accomplish something I always wanted.
I encourage everyone to do the same. Having money is great, but real wealth is when you have full control of your time, you get to spend time with ones you love and use money to do what you enjoy. Tony Robbins defined financial freedom as "Do what you want, when you want, where you want, with whomever you want, and as much as you want." I couldn't agree more.