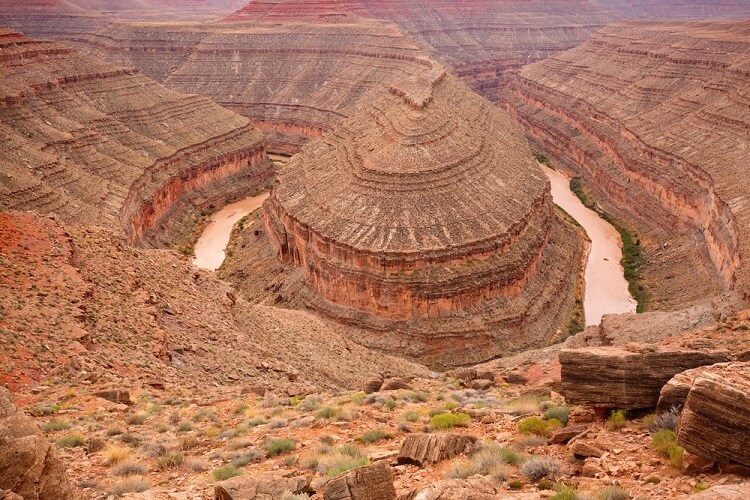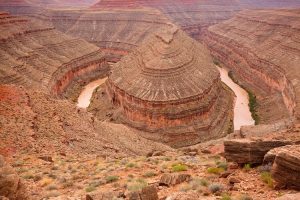 Here's our latest interview with a millionaire as we seek to learn from those who have grown their wealth to high heights.
If you'd like to be considered for an interview, drop me a note and we can chat about specifics.
My questions are in bold italics and his responses follow in black.
Let's get started…
OVERVIEW
How old are you (and spouse if applicable, plus how long you've been married)?
I am 56 years old. I am single and do not have children.
What area of the country do you live in (and urban or rural)?
I live in the southwest.
What is your current net worth?
My current net worth is 1,328,911.
I summarize my accounts monthly on a spreadsheet, so that is why I know to the dollar, and I am looking at that spreadsheet right now. [Editor's note: This interview was completed on April 1.]
What are the main assets that make up your net worth (stocks, real estate, business, home, retirement accounts, etc.) and any debt that offsets part of these?
My assets can be summarized as follows:
They consist of mostly index funds and ETFs of stocks and bonds. Domestic and international.
Individual stock in Facebook
Cash
An annuity tied to a stock index (205k)
Other ETFs such as gold, commodities, and REITs
Real estate (just bought for 417k and paid down payment of 105k, so equity is 105k)
The accounts include:
IRA
401k
Annuity with tax deferred money that will be taken as life income in my 60s
Future monthly pension of about $550, from prior job and not counted as an asset in the above total amount of assets
Roth IRA
After tax brokerage accounts
Cash checking accounts
EARN
What is your job?
I work for a pension consulting firm as an actuary.
What is your annual income?
Annual income is a base of $185,000 plus some bonus, depending on profitability
Tell us about your income performance over time. What was the starting salary of your first job and how did it grow from there?
My first job provided a starting salary of 21,000. It grew gradually each year as I gained more experience and progressed with earning my professional designations. It continued to grow modestly until it hit 100,000.
At that time I left my job for various reasons and did free-lance work. The freelance work mostly consisted of reviewing pension distributions for former employees of Fortune 500 size companies and working with law firms on class action lawsuits when I uncovered errors. I probably made in excess of $80,000,000 for former employees by finding errors in calculations. Personally I was earning less than what I did when I had my job, though, the lawyer I worked with owed me over $250,000 from a case and he never paid me, except for a $25,000 stipend.
I then got back into the corporate world a few years later and continued to build my income until the recession. My income went down for a little while and then finally came back up to where it was and has grown some since.
What tips do you have for others who want to grow their income?
Figure out what you are good at and like and then determine if you want to be in business for yourself or be an employee.
If you want your own business, best to be fairly certain as to how much potential there is before making the transition.
And to be an employee, find a job with a good company that offers growth potential. The sooner you find such an opportunity the better.
And always try and improve your skills; both technical and interpersonal.
What's your work-life balance look like?
I strive to live a balanced life, though my spare time does sometimes include professional reading (educating myself to do my job better), studying finance, and sometimes being involved with World Financial Group (WFG).
WFG includes a) financial education with an application to utilize insurance and annuity products, b) building a side business to educate families and c) socializing and inspiration. So the above activities probably aren't ideal for leading "a balanced life".
However, I do value relaxation, and that ranges from reading, exercise, movies, dining out, social activities, dating and travel. Since I am close with my immediate family, who live in New York, I get back there frequently, to see parents, brother and friends. My traveling includes local road trips, meeting up with friends in Las Vegas, seeing family in NY and occasional overseas trips.
I was in Europe a few years ago and plan to take an international trip this year to Amsterdam, Mainz, Germany and Belgium.
I am always paying attention to my personal and social needs, so I do put in effort to make sure I feel healthy and connected with others.
My next step to have a better work-life balance is to semi-retire (hopefully in next year or so), i.e. leave my intense job and do my own free-lance consulting doing work I want to and at a pace in which I am comfortable.
Life is "short", so I intend to transition my life to a lifestyle in which I can cherish all my time.
Do you have any sources of income besides your career? If so, can you list them, give us a feel for how much you earn with each, and offer some insight into how you developed them?
Generally I would say no, but I have done private consulting in my field outside of my corporate job on occasion. That has provided up to an additional $35,000 or so in a given year. However, due to my very demanding job responsibilities at this time, I choose to not do much consulting for the time being. The consulting work came about from a prior employer and referrals to other companies.
I recently joined a financial organization called World Financial Group. It has been an opportunity for additional financial education, though most of it is basic review for me. It is also a potential side business that deals with insurance, annuities, long term care and other financial planning products. Not sure if I will ever develop this business as I am not the type that likes to solicit people in general.
SAVE
What is your annual spending?
I have been keeping a spreadsheet of what I estimate my annual spending would be if I were to retire today and it is useful for estimating what I currently spend. I have been eagerly trying to position myself to semi-retire and do consulting on my own terms, thus the reason why I analyze my retirement expenses, which includes the sizable cost for health insurance.
In any case, my current annual spending is in the neighborhood of $60,000.
I do need to go through my monthly spending some more to get a better handle; I am starting to do that. I only wish I had more time to devote on all these financial projects, thus the desire to semi retire. My day job gets in the way of everything. I seem to desire working independently, though I do need people contact; so difficult to determine the ideal situation.
Working long days on a day job, seems to make me feel that life is moving so fast and I don't have time to smell the coffee. I think it is a phenomenon one feels as they reach a more advanced age.
What are the main categories (expenses) this spending breaks into?
My spending breakdown:
Housing/home insurance: $29,000
Food, entertainment: $14,000
Utilities/maintenance: $4,000
Auto gas/insurance, etc.: $3,000
Medical: $4,000
Travel: $4,000
Miscellaneous: $3,000
Do you have a budget? If so, how do you implement it?
Currently, many of my costs are somewhat fixed, unless I want to make a radical change. The item I try to budget is to give myself $200 per week to cover food and entertainment; though this doesn't count spending for car gas or dates.
A couple of months ago I tracked what I spent and I will be doing this in the months ahead to see what is really occurring. The month I did track resulted in me spending a little less than I expected.
The importance of the budgeting now is to really see if I am prepared to leave my corporate job. If I left now, my budgeting, while conservative, does not incorporate an expense for travel yet. I would need more in savings to include a travel item of what I estimate to be $6,000 per year. I probably need a higher figure if I want to do any overseas traveling.
What percentage of your gross income do you save and how has that changed over time?
I am diligent about trying to save all I can, without being too deprived of course.
I would say that I am saving close to 30% of gross income. Though, I just bought a condo and I don't count the amount that goes to decrease my loan, which is technically saving too.
I wish I could save more, but living expenses and taxes are just too high.
What is your favorite thing to spend money on/your secret splurge?
I really don't have any major splurges. Perhaps I am guilty of not traveling as much as I should. I say "should" based on what I believe would add to fulfillment.
I am fairly simple. I splurge too much on eating. I don't say dining out, since a lot of my eating is just oatmeal, fruit, or a meal at whole foods food bar, etc. Being a bachelor and working hard, I am not motivated to cook and try to spend judiciously on food, but it still adds up.
My spending isn't a problem for me. My Achilles heel are the setbacks or mistakes I have made, which will be discussed later. These setbacks have plagued me in essentially every decade of my adult life.
INVEST
What is your investment philosophy/plan?
My philosophy includes having about two to three years of living expenses in cash.
This enables me to have cash to make a purchase/investment should some good opportunity arise, but it also puts me in a position such that if I were to semi retire in some fashion, I would have meaningful reserves to avoid being in a position of having to sell assets for living expenses, at a potentially depressed time.
In addition, I am working on setting myself up so that I have monthly guaranteed income to cover all or most of my fixed costs. For example, beginning at age 62, I can start social security, my annuity that provides life income and a small private pension. These, sources of income should cover most of my basic living costs. Again, this is to give me a hedge so that I don't have to sell assets at a depressed time. Or minimize that.
Finally, for the remainder of my assets, my philosophy includes an allocation that can enable growth and outpace inflation. This includes an overall allocation of close to 60/40, stocks to bonds, generally speaking. It includes individual stocks here and there as I come across companies I want to invest in directly.
Given I have several stabilization mechanisms in place; I may decide to invest the remaining assets even more aggressively than 60/40, though I think 60/40 is somewhat aggressive given my age. My plan includes rebalancing quarterly to keep my asset allocation and more often when there is some volatility. Rebalancing can be a little scary if one has a short time horizon. I don't consider my horizon short, but not long either.
And lastly, about 160k of my 401k is in an investment that can be converted to life income after age 59 ½ or taken as cash at its account value. So this gives me more flexibility and more hedging. This money is invested more aggressively to capture potential up markets. It is 80/20. This account gets an annual step up and can never go below the step up plus new contributions. So you keep any large gains, thus the reason to be aggressive with this account.
What has been your best investment?
I would have to say it is clearly my career skills, experience and credentials. That has enabled me to earn income continuously since I graduated from college.
I would like to say I have a great investment besides that, but can't really say I have made a lot of money from any one investment. Facebook has done well for me (until recent issues), but not a large scale investment to be worth a substantial amount.
What has been your worst investment?
Unfortunately, I have many bad investments and this has caused me to be worse off financially than I would have otherwise been by a long shot.
My worst investment has been real estate. I have owned 3 properties that decreased by over 30% and 2 of them were over 50%.
I have made several other mistakes (or bad luck) that while not directly investments have hurt me financially. They include:
Leaving a well-paying job to be self-employed without having any meaningful clients set up in advance
Selling a beautiful house to support my decision above
Taking tax advice from a tax attorney who (I once worked for) has since been disbarred, that resulted in taxes, penalties and interest to the IRS and legal fees
The attorney that did not pay me $250,000 in fees for my services
A couple of poor stock tips from a couple of "know it all's".
Perhaps others can learn from my setbacks.
On a positive note, I haven't had any significant setbacks in the last 5+ years and hopefully my experiences will help me be wiser from this point forward.
What's been your overall return?
This is really impossible to say. It has varied with the markets and the financial mistakes I have made. I suppose since the 2008 recession I have generally had my conservative portfolio increase by about 6%+ per year or so.
How often do you monitor/review your portfolio?
I review my portfolio every month like clockwork. I have been doing this for the past 14 years when I created my spreadsheet that tracks my wealth and my monthly savings requirement on the road to financial freedom. This change has been what has put me on a direct path to my goals and has been a source of inspiration, satisfaction and empowerment for me.
NET WORTH
How did you accumulate your net worth?
I accumulated what I have, including many mistakes, and setbacks, by working hard for many years and saving and investing in the stock and bond markets.
Due to some of the things that didn't work out well financially for me, it took me until my early 40s to really get on track. When I reached my early 40s and started a new job in a new city, I created a spreadsheet to track my assets and how much I need to save each month to reach my goals. So starting 14 years ago, I have been more and more focused on my financial freedom and knowledge.
During the past 14 years, there was a roughly 2-year stretch (mid 2010 to mid 2012) when I wasn't adding to my wealth due to some difficult personal circumstances. The moral is, no matter how much you plan, the unexpected still happens.
I've made modest revisions to my goals over the years, but for the most part I have stuck with the same financial goals.
My goals have been two fold. One goal includes being prepared to leave the corporate world today (i.e. as of now) and being able to manage and be self-employed (getting whatever business I can at my own pace) and the other goal is an alternative, where I work until age 61 and then can leave the corporate world and live as comfortably as I do now, without working at all, unless there is really something I want to do.
What road bumps did you face along the way to becoming a millionaire and how did you handle them?
Road bumps include:
Purchasing a coop and then moving to another city for a new job (after being laid off) and not able to get my money back even after 13 years of ownership, when I finally sold it. Rented it out for 9 years with a negative cash flow as well.
Leaving a well-paying job, to become self-employed without good prospects for how I would make money. This caused me to go through a lot of savings and sell my large house to get more cash and lower my cost of living. Very unfortunate, because the benefit of buying a house when you are young, is that the monthly cost after inflation becomes relatively very low after 10 or 20 or more years of ownership.
Getting bad tax advice that even though I discontinued using the bad advice, it resulted in legal fees, taxes, penalties and interest, since the firm that gave me the advice, had all their clients eventually audited.
Purchasing an investment home in 2006 just before the crash. That was costly.
Buying into a few investment stock tips from perhaps well-meaning people that resulted in losses. I don't take investment advice from anyone anymore.
What are you currently doing to maintain/grow your net worth?
For better and worse, I am always eager to learn new things, but need to be careful about not doing anything reckless.
New endeavors include doing financial education with the World Financial Group. Though I am not actively in the business, apparently many people, somehow, are making good money. The business part has not been a fit to this point.
I also have spent time (on and off), studying investing in options. Since I have a mathematical mind, I always have some hope that investing in options could be an additional source of income. I won't risk much money on this.
Right now maintaining/growing my net worth includes steadily working. However, I am at a point in life where I am weighing the importance of earning more money with the importance as to how I want to spend my time.
For example, does it make sense to leave my job and move back to my home town to be near family as that is becoming an important consideration for me? I am more open to self-employment/consulting than starting with a new employer again. While my work can be interesting, it is also a stressful position, and I really don't want to stay much longer at a stressful job that is becoming increasingly more difficult to get out of bed in the morning to go to; though I am not a morning person in general.
Do you have a target net worth you are trying to attain?
Generally I would say as high as I can increase it to, in order to increase my standard of living as much as I am able to.
I am always searching for something I can have a passion for, such that doing it is not work and increases my wealth.
However, if I reach $2 million, I think I would feel financially secure that I could maintain my current standard of living for several more decades.
How old were you when you made your first million and have you had any significant behavior shifts since then?
I reached my first million in early July 2016 at the age of 54. Given how hard I worked for it, it was quite a good feeling to finally get over that hump. And of course, I don't want to fall below that level any time soon, if ever, though I don't have a spouse or children to leave money to.
The change in my behavior since reaching my first million is to increase it as fast as I can, so I never have to go below that mark again.
I have been as diligent as ever in continuing to grow my wealth. Spending wisely, saving as much as I can and searching for ways to increase my income, inclusive of a second source of income. If I ever stop earning income it seems almost impossible to stay above the $1 million level, but I have purchased an annuity that will pay life income and have a small pension and with social security, the hope is to not have to spend down principal quickly.
What money mistakes have you made along the way that others can learn from?
I have mentioned above, the money mistakes, bad luck, and bad decisions I have made. I think I have learned to try not to be penny wise and pound foolish. I am trying to balance my desire and hope to dream of more success and try things with the necessity to not be naïve.
The biggest things I would have done differently are 1) to not leave a good job without a real solid plan for future income, 2) and not follow advice that could be costly if incorrect, without doing a lot of research.
If you had to give advice to ESI Money readers about how to become wealthy, what would it be?
I think it is worthwhile to keep an open mind when you are young and explore things you might like, take risks when you are young to see where your most potential may be.
After that I recommend to be as valuable professionally as possible to earn as much as you are capable.
Then establish financial goals and a plan to get there. Make this plan at as young an age as possible.
For me, I didn't get really serious about this until my early 40s, though I did attempt to save in my early years, when I could afford to. I wish I created a serious spreadsheet plan by age 30.
FUTURE
What are your plans for the future regarding lifestyle?
I would like to start my future as soon as possible, maybe this year. My future will hopefully include, as I have mentioned, doing consulting at my own pace and as I desire. As a consultant, I feel it will give me the chance to explore all opportunities I can discover, think more creatively and enjoy the entrepreneurial aspects afforded to me. I would slow the pace of my life and peacefully experience my time with others and continue learning.
My future may include (as mentioned) moving back to my home town to be near immediate family. While it is important to spend my time doing things I enjoy or interest me, it is essential that I am connected to family, friends and people as much as possible, in order to have emotional fulfillment.
I would like to share my post corporate years with a significant other, if I find one.
What are your retirement plans?
Retirement (or semi-retirement) will hopefully include, travel, sports, fitness, theatre, museums, shows, dining out, and other experiences. Since I have a desire to live well in retirement (based on my last sentence), I need to be careful about leaving my job and steady income without some certainty of future income.
Are there any issues in retirement that concern you? If so, how are you planning to address them?
Issues in retirement that are concerning include:
Retiring too soon and having to live on a tight budget
Health problems without any care taker or place to live if I run out of money
Isolation and loneliness
In order to address them I will need to, in part, be more optimistic, perhaps purchase long-term care insurance and stay as connected to community as possible. I have an older brother, so he may be a source of support, but he has been unable to save and live completely independently, so I am more likely to be a caretaker for him. I never really thought of these things before, but with my parents in their 80s and with health problems, this has become relevant.
MISCELLANEOUS
How did you learn about finances and at what age did it 'click'? Was it from family, books, forced to learn as wealth grew, etc.?
I wish I started to learn about finances as a child, but it wasn't until my 30s that I began to save for my future.
In my 20s I didn't earn enough to save much and I bought a home instead. Back then, owning a home was the thing to do and the American dream.
In my 40s I really got serious about my saving as I developed spreadsheets and a concrete plan to reach my goals.
And for about the past five years, I have read many books and taken in all I can on the subject of personal finance and financial freedom; a passion for me.
Though I do realize that people are what are most important at the end of the day. The more my wealth grows, the more focused I get. I know I need to spend money too and have fun, so I will be taking a European vacation in May.
Who inspired you to excel in life? Who are your heroes?
I always excelled in math from a very young age, and it seemed that others (or I) had high expectations of me, which has caused me to put a lot of pressure on myself.
I am still trying to learn about myself and how to balance reality with aspirations. I grew up around successful business owners. My father had his own business and we had a close family friend who had a successful accounting practice. So, that is why I have always wanted to be an entrepreneur.
Hopefully I can fulfill that in the future, but I need to be open minded as to what is the best path for me as we are all individuals.
Do you give to charity? Why or why not? If you do, what percent of time/money do you give?
I have donated to charity frequently over the years. I receive a lot of mail asking for donations, ranging from children causes, medical research, homeless, etc.
I have done some charitable work over the years such as Big Brother, Make A Wish and with a rotary club, where I would clean the community or volunteer for veterans.
This is an area that I need to pursue more vigorously in the future; thus another good reason to become financially free and have more time for such causes.
Do you plan to leave an inheritance for your heirs (how do you plan to distribute your wealth at your death)? What are your reasons behind this plan?
Whatever money I have upon my passing is expected to go to my brother. He has a lot of struggles in his life and I want to do all I can to help him and ensure that he has food, shelter and clothing.
At this point I am at a life crossroads. I have a good job where I live, but my aging immediate family is in NY. So, I am contemplating a move, with the possibility of less financial security. Of course, I may end up enjoying a successful, satisfying consulting practice if I move back to my family.