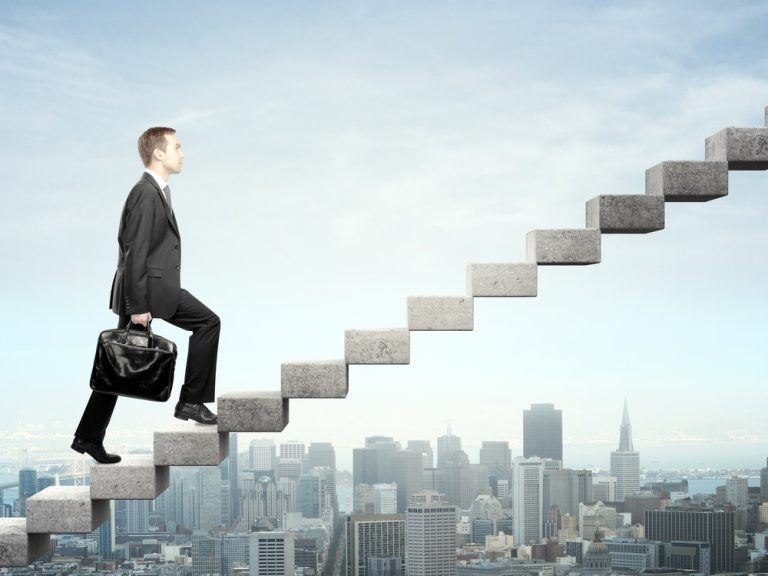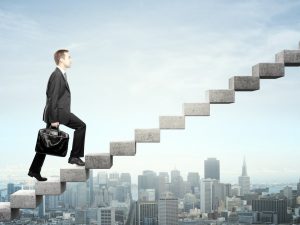 After writing about how to grow your career earnings by learning to speak in public. I began thinking: what are the other skills that people can acquire that will grow their careers and help them earn more?
After all, if public speaking increases your income potential by 50%, why not add a few others with pay bumps here and there? Sounds like a recipe for high earnings, right?
I thought I would take a shot at listing several, then ESI Money readers could suggest others. I know there are some very accomplished professionals who read this blog, so we should end up with quite a list.
Finding a Good List
I worked 28 years as a business professional, was able to get over 8% average annual pay increases, and managed hundreds of people (at one point, I had 800 people in my organization). So I know a bit about what skills are needed and might result in additional earnings.
But just to be sure I didn't miss anything, I Googled around a bit first to see what others said.
As often is the case, most of the top articles were worthless. They were written by so-called "experts" who were attempting to create the illusion of competence. For the uneducated, their articles probably looked fine. For anyone who actually knows something about business, you could see they were meaningless from the get-go.
That said, I did find this post (from a blogger, interestingly enough) that had some great suggestions. And here's one from Money that was decent too. I looked over these two pieces, combined their findings with my thoughts, threw in some suggestions from The Personal MBA: Master the Art of Business
, and developed a list that based on my experience will help anyone make more money over the course of his or her career.
Skills Worth Paying For
With that said, here's my list:
Public speaking. I've already covered the fact that public speaking can grow your income by 50% (over the course of your career — not 50% per year), but I still wanted to list it here. And if you don't believe me, perhaps you'll listen to Warren Buffett — he's the one willing to pay 50% more for speaking skills. I'd add that you need to not only know how to speak to large groups, but in meetings and one-on-one as well. Speaking well in any situation can be quite beneficial to your career.
Writing. Just like communicating through speech is important, being able to communicate through writing is valuable. Whether it's in a report, a meeting agenda, or even an email, there's a skill associated with writing well and it's prized.
Analyzing data. Someone who can take a wide range of (often conflicting) facts and synthesize them into a few cogent conclusions is very valuable. Money says it's worth an extra 3.8% versus people who do not have this skill. Of course the person who analyzes then needs to communicate those findings to others which is why the first two skills listed are so important. The ability to analyze works especially well with a couple other highly-regarded skills…
Persuading with numbers/facts. Once you have the facts analyzed, you not only need to communicate them, but need to be able to persuade others why your conclusions are correct. Otherwise, you will be wise in your own eyes but won't have much real impact (which is the real value behind having any skill — making a positive result for your organization). And, of course, if you want to take it to the next level, you need to recommend a course of action…
Decision-making. You can have the facts and convince others they are true, but the key lies in making a recommendation as to what to do about it. This is where real value is added to the process. Putting that recommendation into action to deliver results is vital too — which is why the next step is important…
Execution. You can have all the great ideas in the world, but if you can't execute/implement them, they are worthless. There's a great book written on this called Execution: The Discipline of Getting Things Done that details the value in having this skill.
Negotiating. No matter your field, being able to negotiate is very valuable. Whether it is negotiating a partnership with another organization, negotiating with a peer for use of resources he controls, or even negotiating your own salary increases, being able to negotiate is a helpful skill. Money says that having the skill of "contract negotiation" is worth an extra 5% in pay.
Knowing how a business works/makes money. Money says this: "No matter where you sit in your firm's org chart, you'll get a boost by understanding what keeps the company in the black. Understanding how day-to-day deals and decisions affect profitability becomes even more important as you advance. A separate analysis of the skills that set apart executives from junior staff puts management of profit and loss statements in the No. 2 spot. Executives with that skill earned 5.4% more than their peers."
Strategic thinking. Again from Money magazine: "Two of the 10 most valued skills involve high-level thinking and organization: strategic project management and strategic planning. 'Strategy is about understanding the business purpose of a job rather than just the tasks of a job,' says Boston-area recruiter David Hayes. And the higher you go, the more valuable strategic thinking becomes. Both 'strategy development' and 'business strategy' are skills that set executives apart, for instance. Moreover, even within that elite stratum, workers with those skills earn 9.1% and 8.2%, respectively, more than those without."
Knowing an extra language. Everywhere I've ever worked, those who have the ability to communicate in a foreign language are highly sought after and well-paid. Especially in today's increasingly international business environment, being able to speak two (or more) languages can earn you a good bit more. My sister-in-law has gotten jobs simply because she knows German (which she knows well since she was born and grew up in Germany) and no one else did.
Organizational skills. If you can't be organized, you're going to be dead in the water no matter what your profession. On the other hand, if you can take complex and numerous tasks and organize them to get things done, you will be well-rewarded. I was fortunate that I had two advantages in this area: 1) I'm naturally well-organized and 2) my first company sent me to training soon after I was hired to learn a specific system for being organized (Day Planners at that time). I took that material, adapted it to my preferences, added in other stuff I read (like The 7 Habits of Highly Effective People: Powerful Lessons in Personal Change), and developed a system that has served me well (both professionally and personally) for almost 30 years now.
Interpersonal skills. You may be the smartest, best-trained, and most skillful person there is, but if you can't work with and through people, you're not going far. Everyone needs to get things done by working with others and those who do so with great skill get paid more. Much more.
Ability to sell. No matter what your profession — business, education, hospital management, non-profit, etc. — the better you can sell, the better you'll do. This doesn't mean only selling products or services as a sales person (though that in itself is a valuable skill) but means you need to sell your ideas, plans, intentions, and so forth to all sorts of people — those above you, those below you, those outside the company, and on and on. If you've heard the saying that "everyone is in sales", it's 100% true. Everyone needs to help grow the organization by contributing to revenue AND everyone needs to sell within their sphere of influence to be a more productive employee.
Leadership. You may actually have very few of the skills noted in this piece. But if you can lead others that have them, you can still be a tremendous success. There are multiple aspects of leadership (of course) and many different ways to be a "great leader", but if you can motivate people to follow you and bring out the best in them to get results, your career will grow tremendously. This is one of the skills that served me well. I'm not an expert in all the skills above by any means, but I can recognize them in others and work with them so we both help deliver results.
There are probably a few that I've missed (like various technical skills), but that's my list for now. What do you think of it?
Are there any others you would add? Why? Please share them in the comments below.
More Thoughts on Career Skills
Before we conclude, let me share a few other thoughts about skills that help you earn more:
You don't have to have them all. In fact, very few people are excellent at all of these. Having just a few (especially in unique combinations) can make you very valuable and thus set you up to earn a good salary. Remember, "just" a few percentage points more in salary each year can add up to quite a windfall over the course of a career.
You can specialize. In fact, even having one of the skills above, if you are very, very good at it, can pay off quite well. I've seen people that are "fair" at best in most of these but have an extraordinary ability in one of the above (sales, leadership, negotiation, execution, etc.) and are quite handsomely paid for it. There are "cogs" in every organization and most can be replaced easily. But there are also vital cogs that if they go bad, the entire machine goes down. In addition, they are difficult if not impossible to replace quickly or easily. These vital cogs get paid well because the organization recognizes their contributions.
The more skills you have, the better. Yes, you can do well with one or a few of the skills, but the people that generally get far ahead of the pack are ones that are good at many of these. They play upon each other so that their collective impact on your career and earnings is much greater than simply the sum of each individual skill. Think about someone you admire for their career and it's likely they do well in many of the skills listed above.
Some are more valuable than others. Yes, you'll be paid more if you know a foreign language, but if you are a great leader who doesn't speak an extra language, you'll probably earn even more. Or if you are only "ok" in being able to analyze data but you can sell like nobody's business, you'll probably be paid more.
You can learn many of these skills. Many people will boo-hoo themselves into taking zero action on this list by claiming others are better simply by who they are. While it's true that natural skill and talent play roles in how good you might be, it's also true that you can learn to be excellent at most if not all of these skills. You can educate yourself in various ways to be a better leader, salesperson, negotiator, communicator, and on and on. Personally, I would put more money on someone with little initial skill but who worked hard at growing their ability in an area over someone who lives on natural talent alone. It's just like being a professional athlete — those who take the talent they have and work really hard to make the most of it are the ones who will get ahead.
So, those are my thoughts on the value of skills. Anything to add?
P.S. For those who prefer a video version of this post, see the ESI Money YouTube channel.